Six vessels are completely destroyed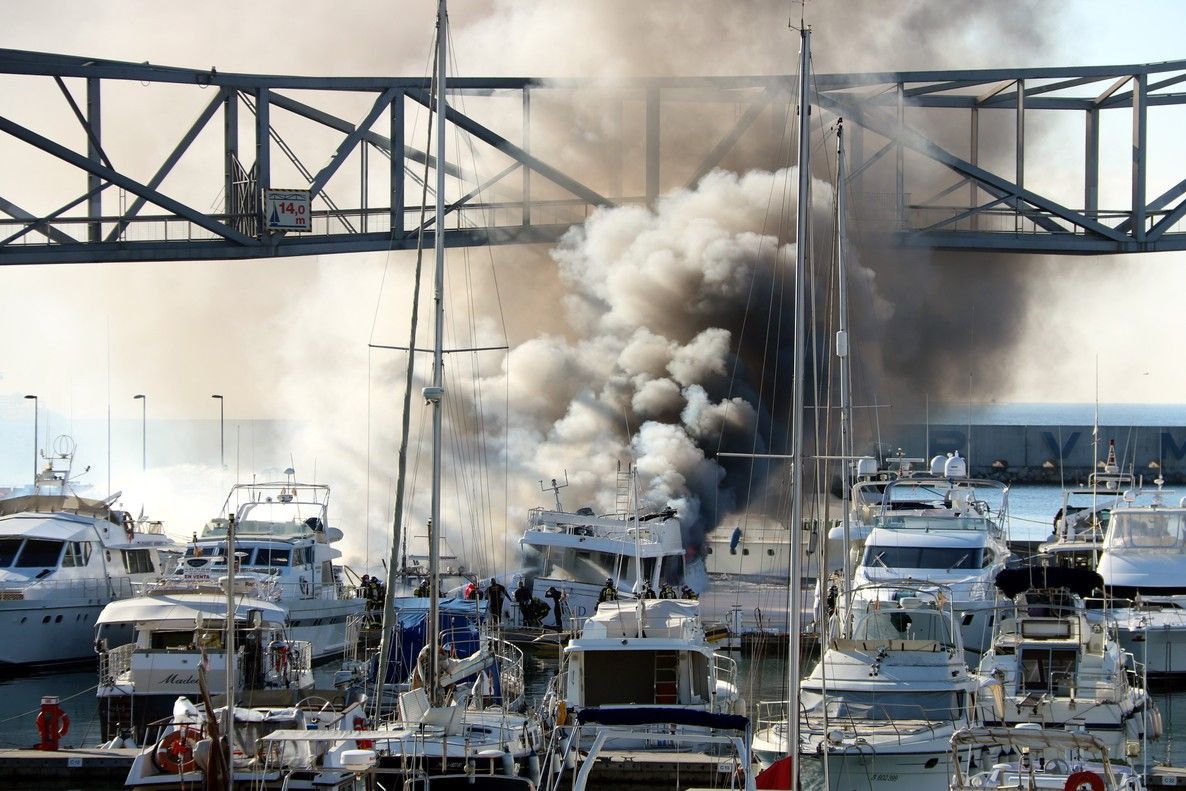 A fire broke in Barcelona's Port Forum on Sunday morning. The origin of the blaze is unknown but it spread quickly to four yachts.
After the firemen put out the fire, a second blaze erupted in the afternoon. Ten vessels measuring between 19 and 23m were affected. Six of them were destroyed in the fire.
There are no serious injuries reported, only one person is being treated for smoke inhalation.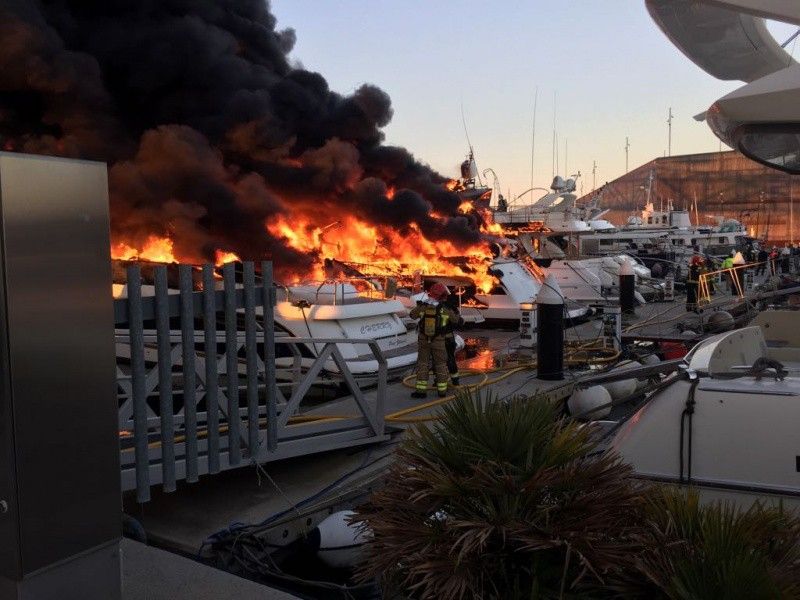 Port Forum offers docking facilities for 200 yachts. Yachts up to 25 meters can be moored here.
Photo credits: yachtharbour.com, Naucher Global, elperiodico.com
Video credits: sosailsize.net