Is it electric?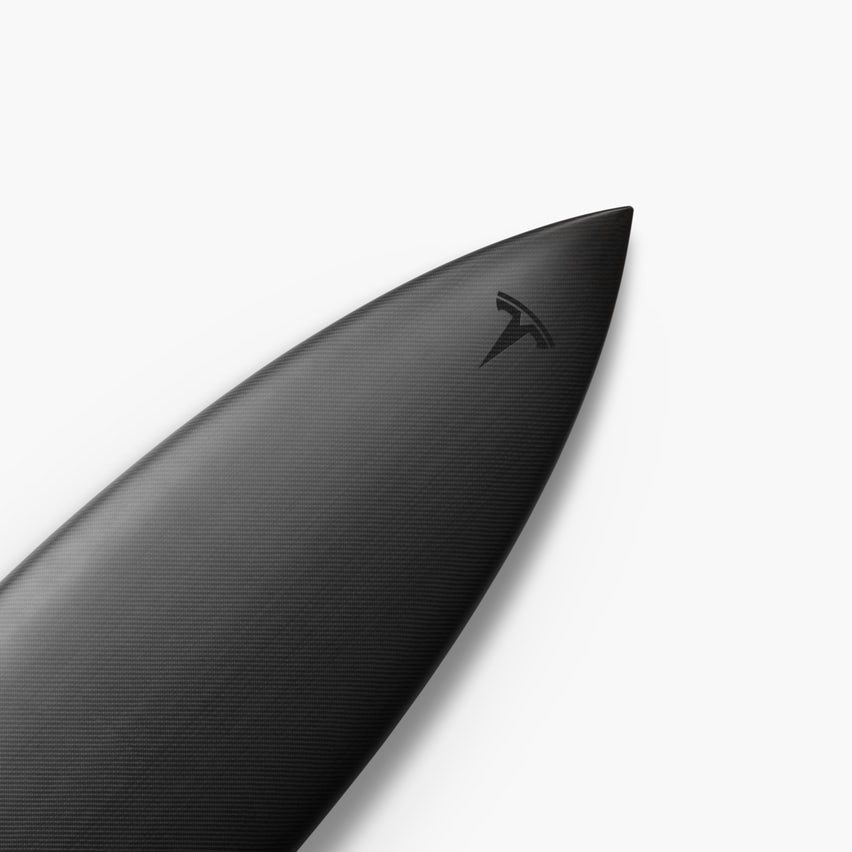 Elon Musk has made a habit in selling weird branded merchandise that has nothing to do with his companies.
Everybody remembers The Boring Company flamethrower or the leather jackets made from the same leather as the one used for the interior of the Tesla cars.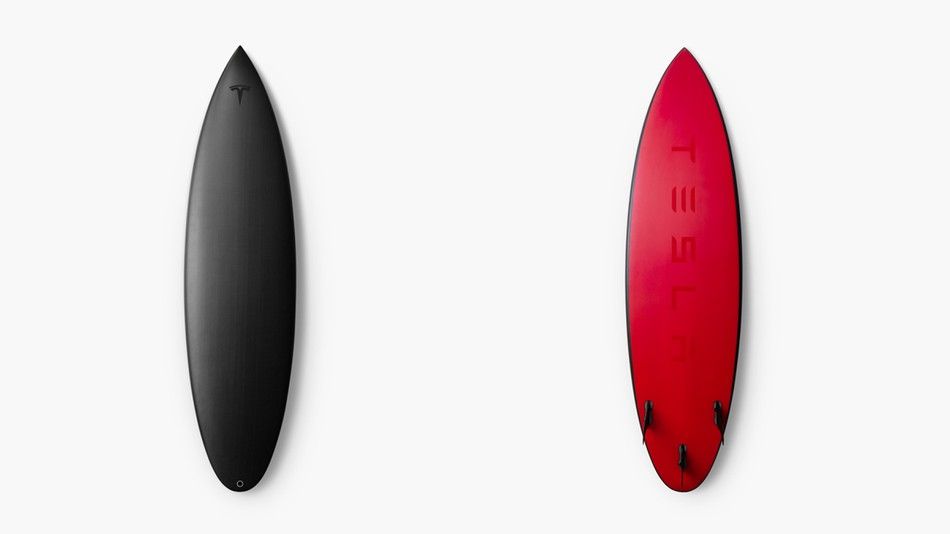 On Saturday, Tesla added surfboards to its online gift shop. They've sold out almost immediately. Priced at $1,500 the Tesla surfboards are a collaboration between Tesla Design Studio and Lost Surfboards.
"The Limited Edition Tesla Surfboard features a mix of the same high-quality matte and gloss finishes used on all our cars. The deck is reinforced with light-weight "Black Dart" carbon fiber, inspired by the interiors in our cars, and featuring tonal logos in subtle contrast gloss.", says the description of the Tesla surfboard.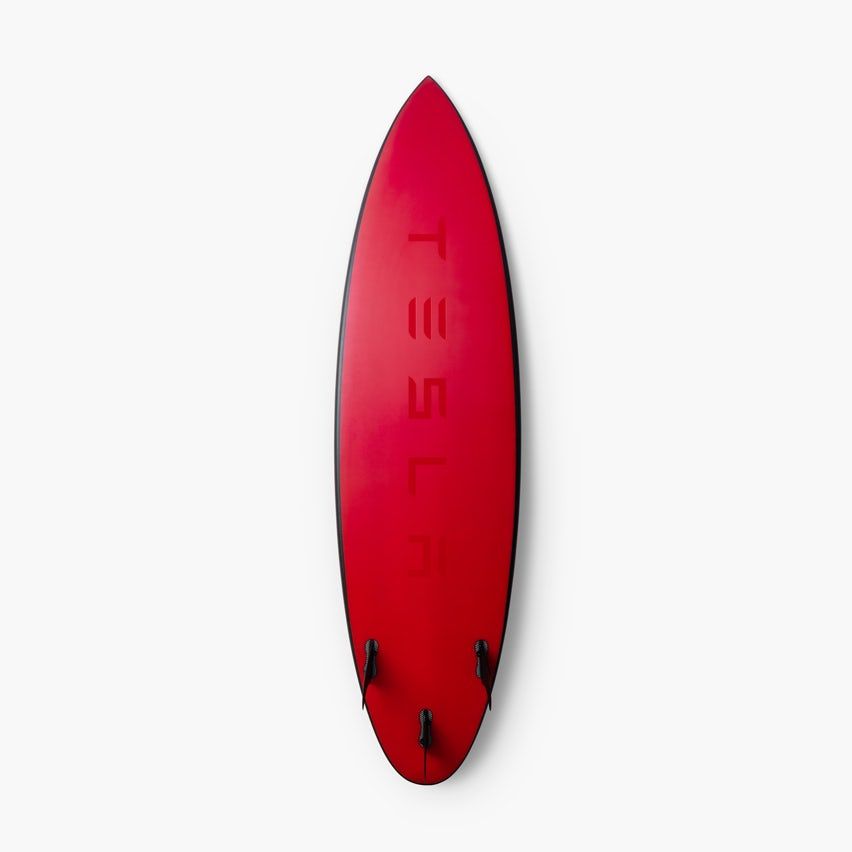 Only 200 units were available.