That's a lot of glazing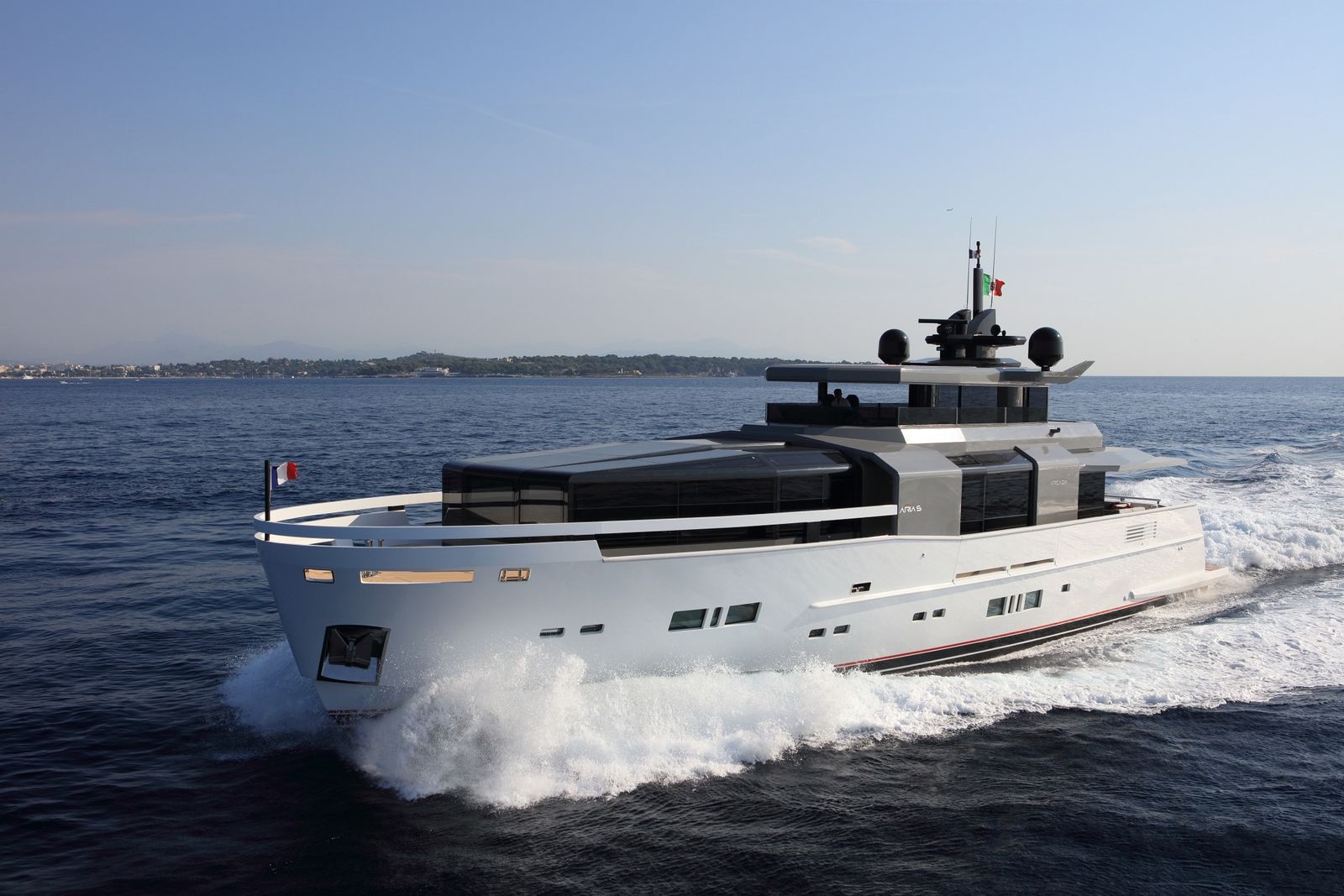 Arcadia has put a lot of features on board this 31m superyacht. These include over 50 square metres of openable glazing along its sides to allow owner and guests to enjoy the sea breeze.
The yard offers a choice of numerous different four and five-cabin interior layouts to ensure that the needs and requirements of each individual owner can be catered to as well as to guarantee the impeccable standard of comfort and privacy befitting a yacht of this size.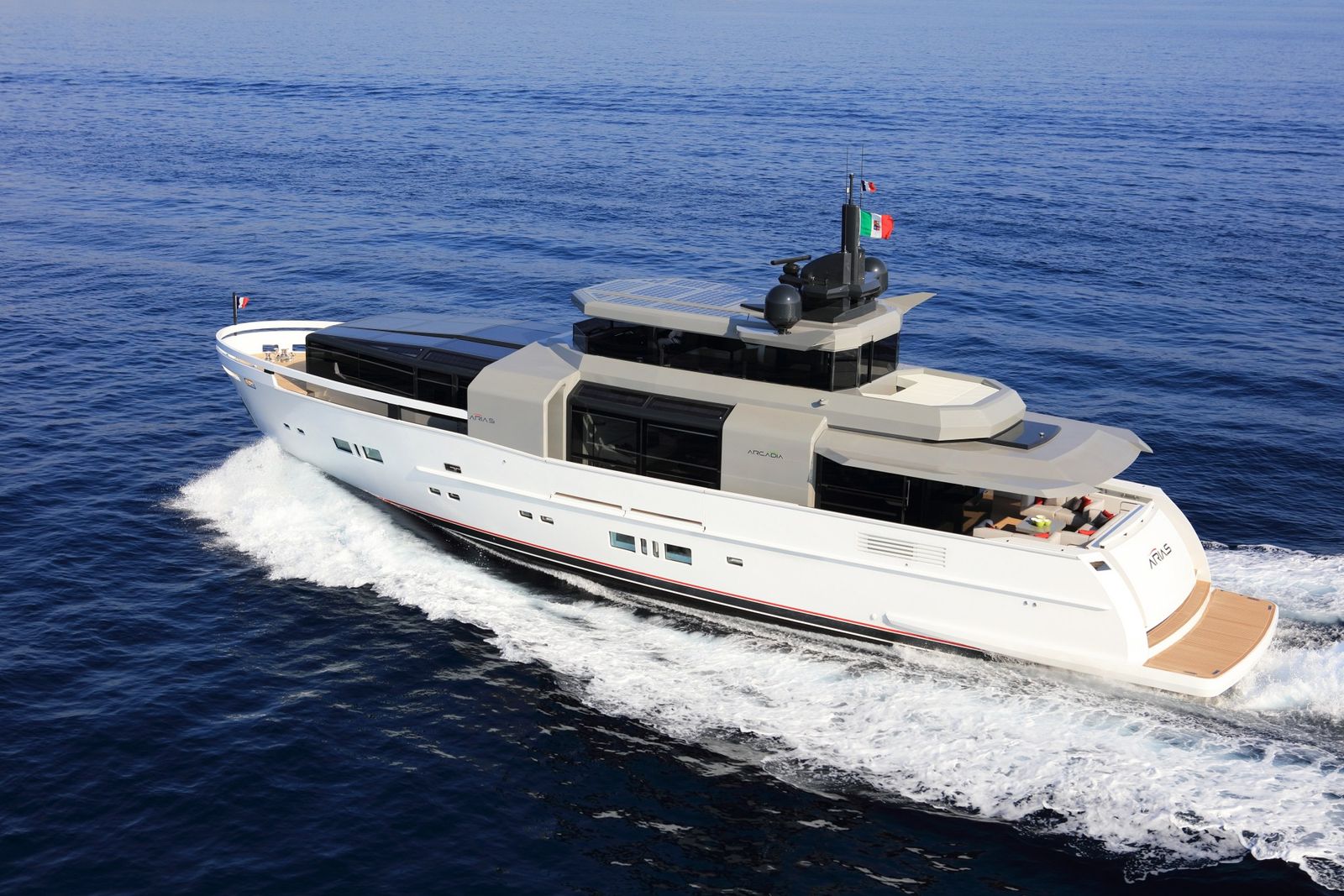 The main deck, which connects directly to the sky lounge and cockpit, is home to both the saloon and the dining area which are located in a single bright, airy communal space. Further forward, the standard version also has a family room of around 30 square metres. Full-height windows and solar panels lend this yacht an exclusive, ultra-modern allure. The double glazed panels into which the photovoltaic cells are incorporated comprise the upper section of the superstructure and are a signature of all Arcadia models. Once again, they are one of the most prominent green features aboard the A100. The entire living area converts to a huge sea-front patio thanks to sliding side doors and balconies.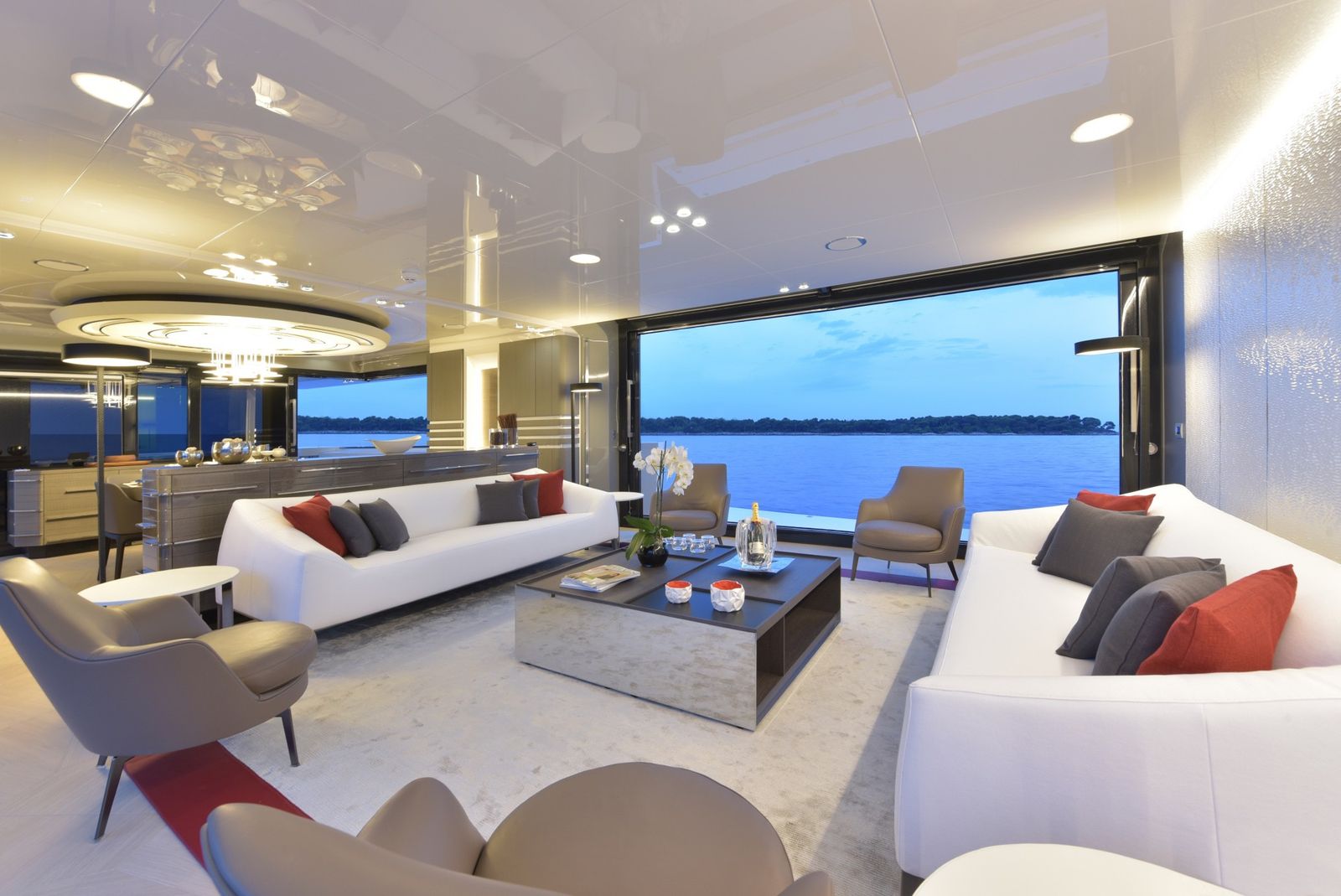 First A100 hull is M/Y Aria S. She has a five-cabin layout with the master suite forward on the main deck. The central bed faces forward also. The bathroom and walk-in closet are seamlessly integrated into the cabin layout too. Thanks to full-height side windows and a glazed ceiling, the owner will enjoy spectacular 180° views of the horizon as well as the starry night sky overhead from the comfort of his cabin.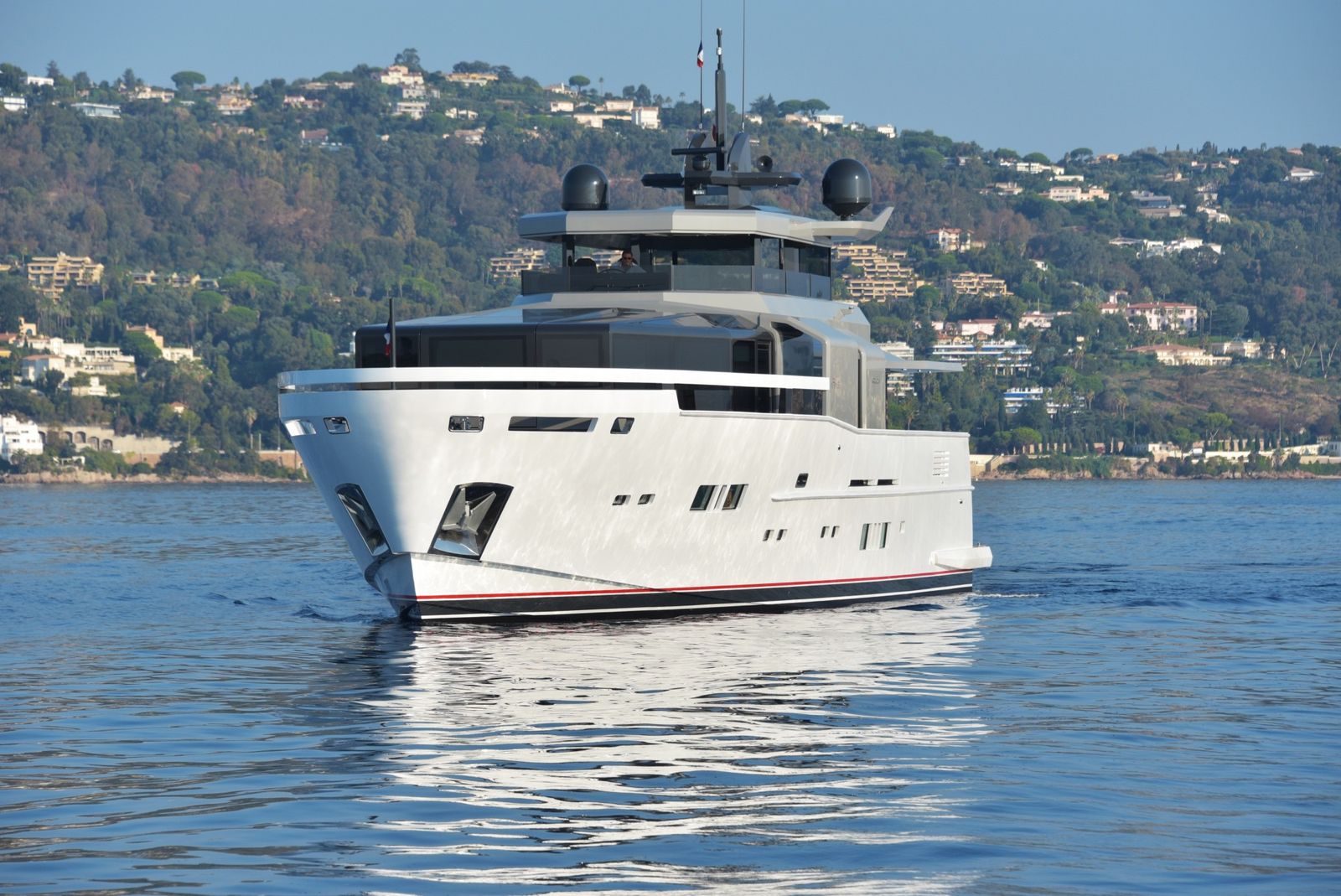 New generation photovoltaic cells are integrated into the exterior and interior surfaces of the double-glazed panels fitted to most of the superstructure. This advanced, green system comprises 50 square metres of solar panels and provides enough power to drive most equipment and electrical appliances, such as fridges, water pump, WCs, lights, A/V, electronics, whilst the batteries recharge. All of the energy requirements aboard when the yacht is riding at anchor are met with the exception of air conditioning and the induction hob in the galley. The result is a considerable saving on fuel, less pollution and improved onboard comfort because of the significant drop in noise and vibration levels as well as a complete absence of emissions.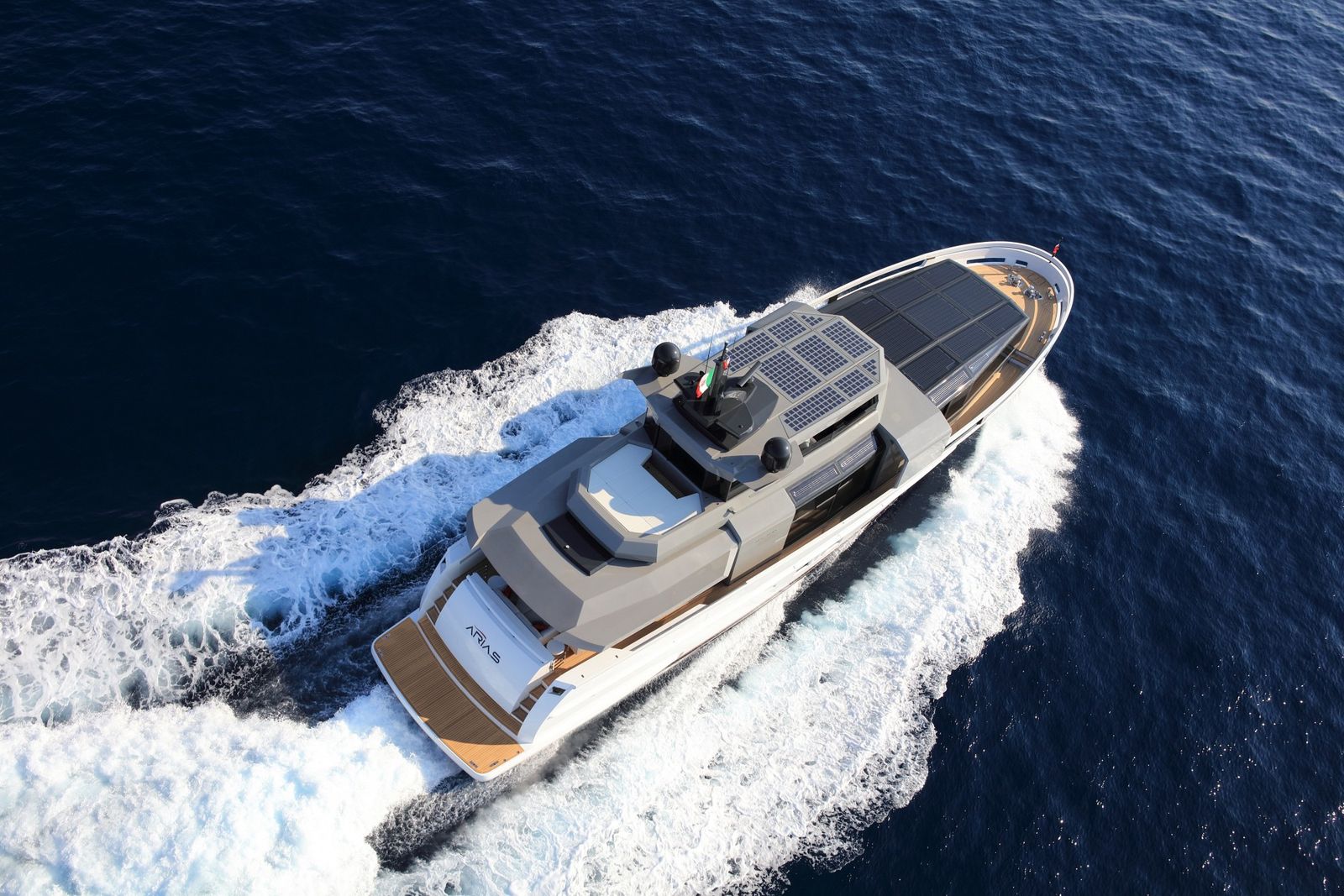 Arcadia 100 uses twin V8 diesel engines provided by MAN, each delivering 1.000 hp. Top speed is 18 knots.