The self-powered foil surfboard is getting delivered to the first customers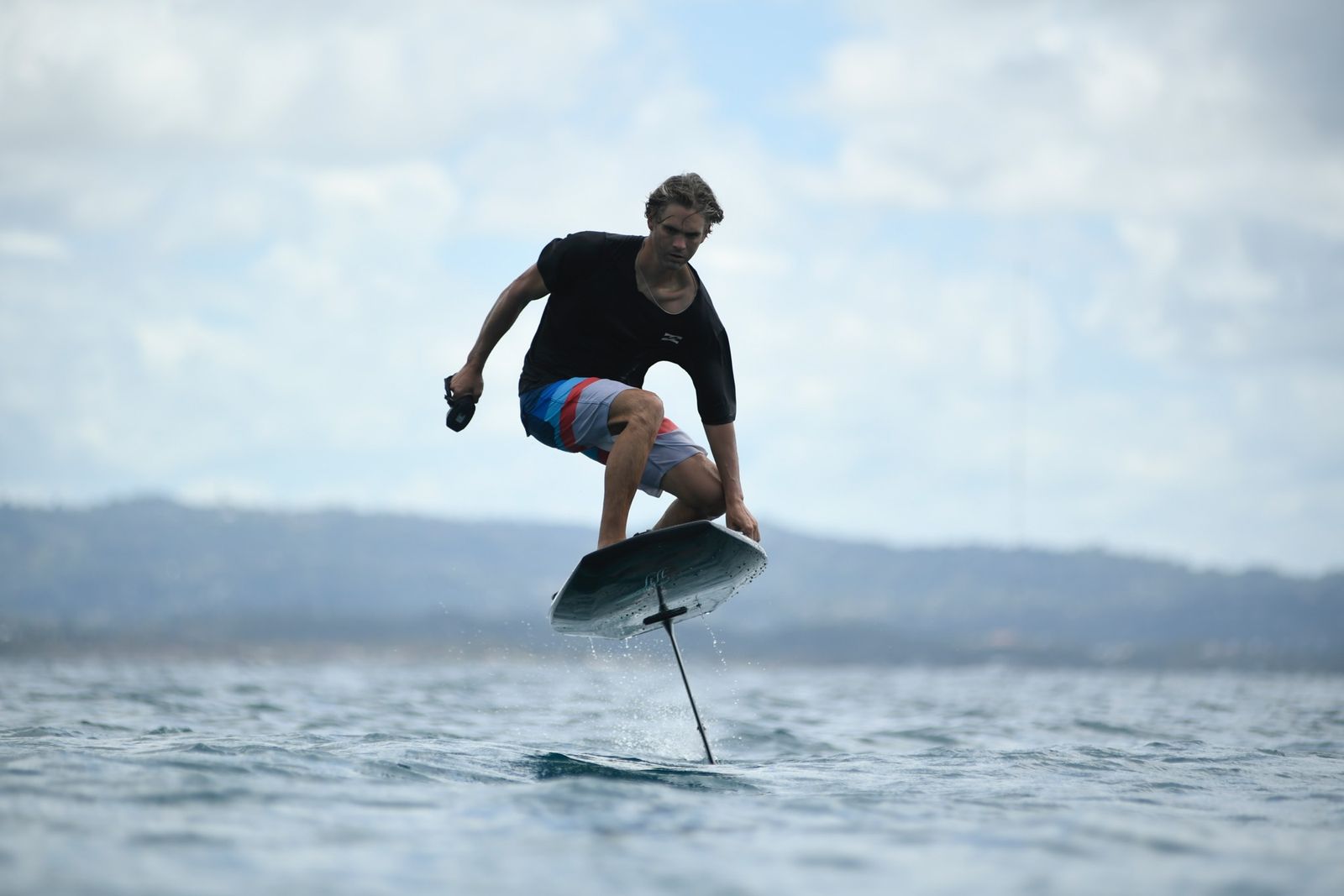 Lift Foils is the company that a year ago launched the Lift eFoil, a self-powered hydrofoil.
A gliding board that carves through water butter smooth, giving the rider the sensation of flying through the freeways of oceans, rivers or lakes.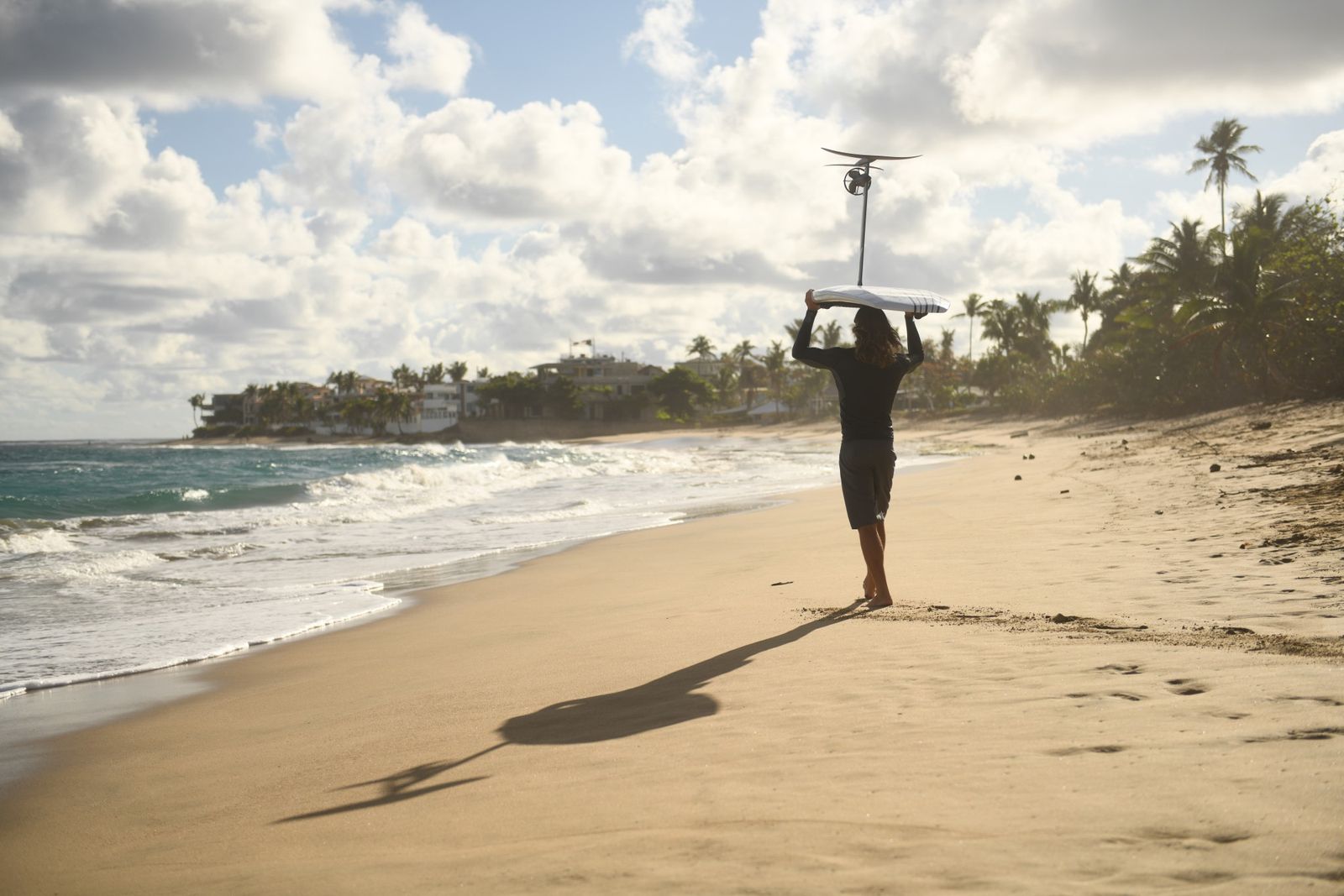 The Lift electric hydrofoil lets riders experience flight over almost any body of water at up to 25 mph, no waves required. The eFoil takes advantage of modern technology and expert craftsmanship to create a state-of-the-art watersports technology experience combining the best of surfing, hydrofoiling, and electric propulsion in an easy-to-use, fun package.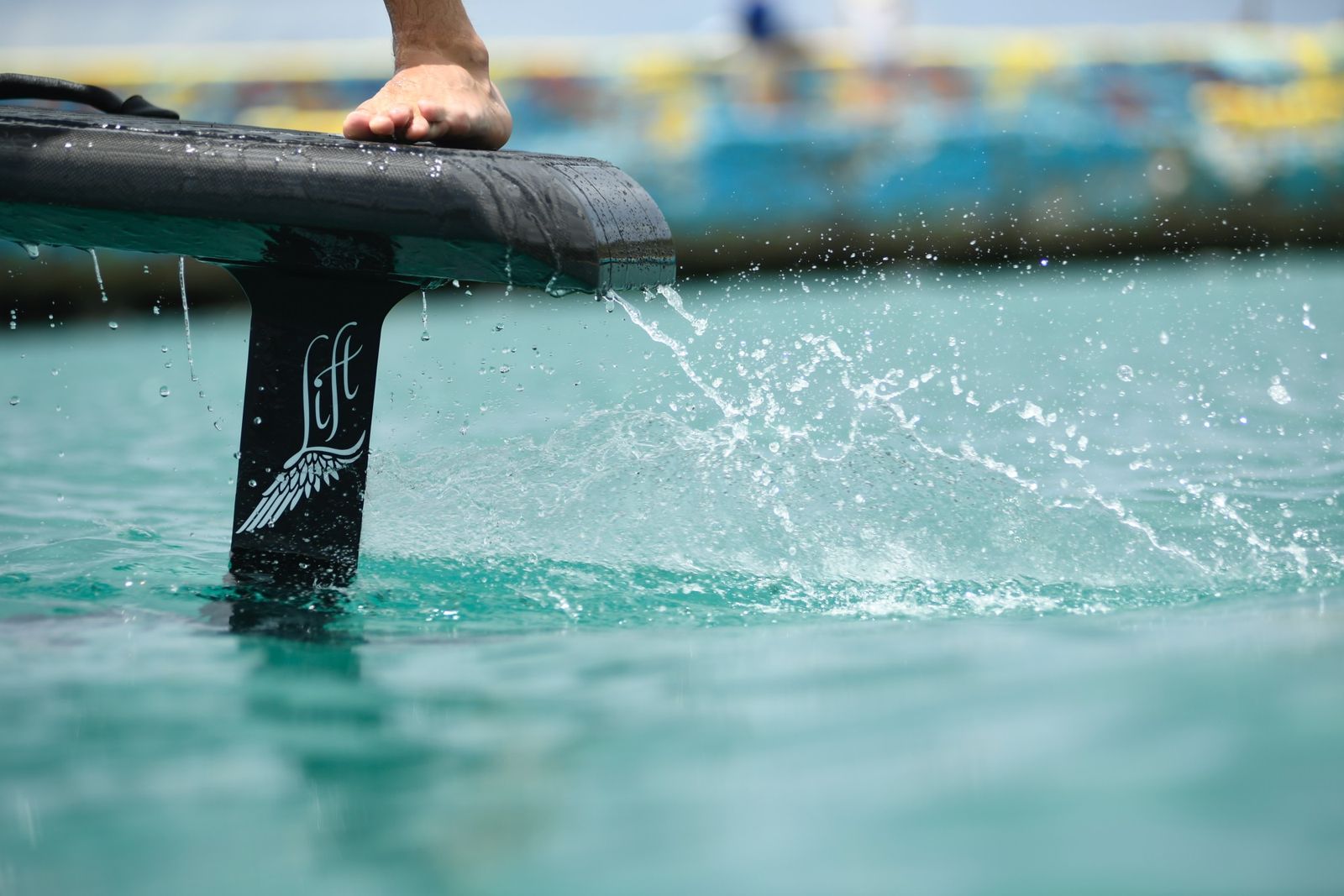 The eFoil retails at $12,000 and offers 40 to 60 minutes of water fun on a single charge of the 2 kW battery. Charge time is under two hours. The rider controls the board via a wireless waterproof Bluetooh controller.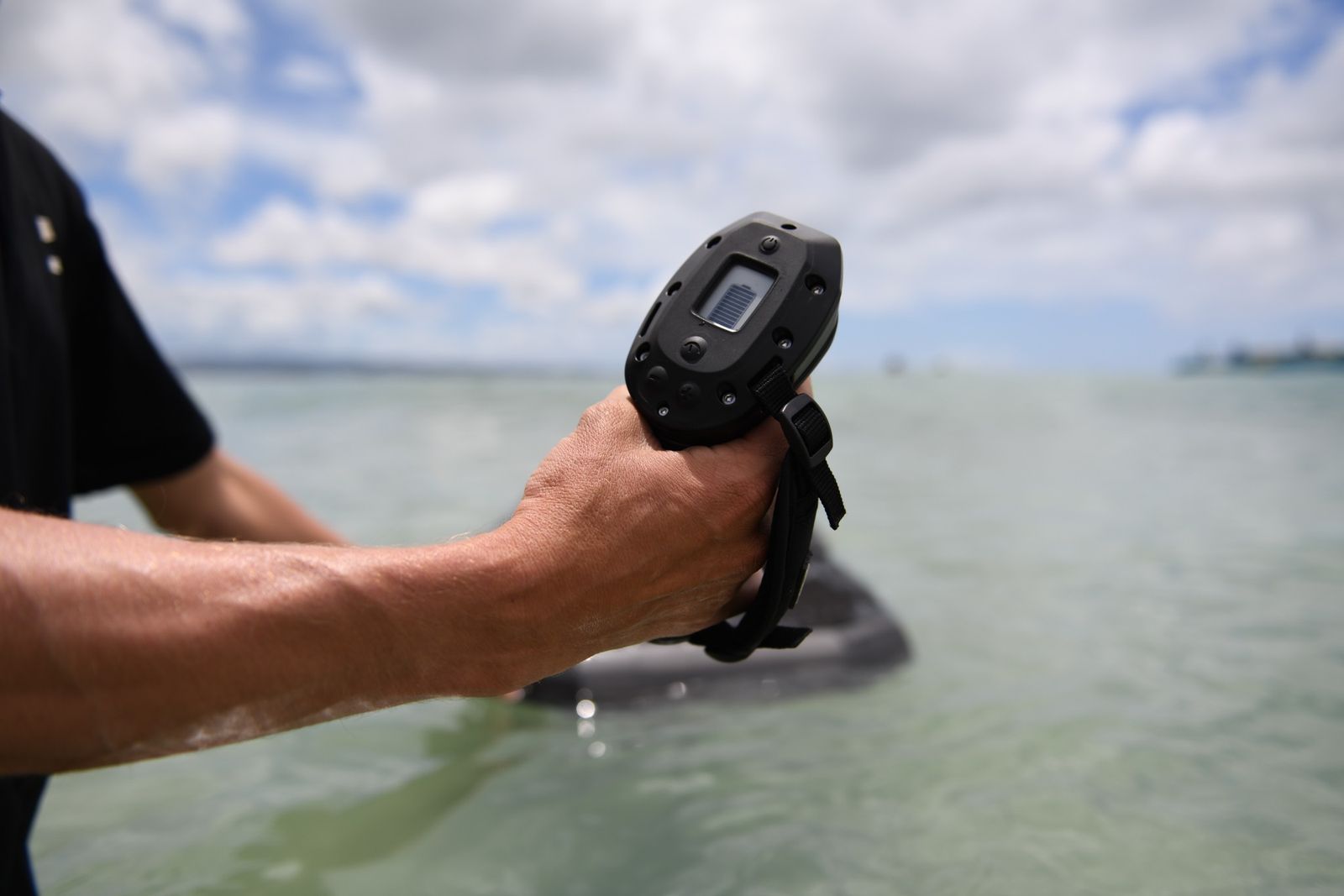 Key information such as speed settings, alerts, and battery charge percentages are displayed on the screen. The controller is waterproof, floats, and comes with a strap to keep it secured to the rider's hand.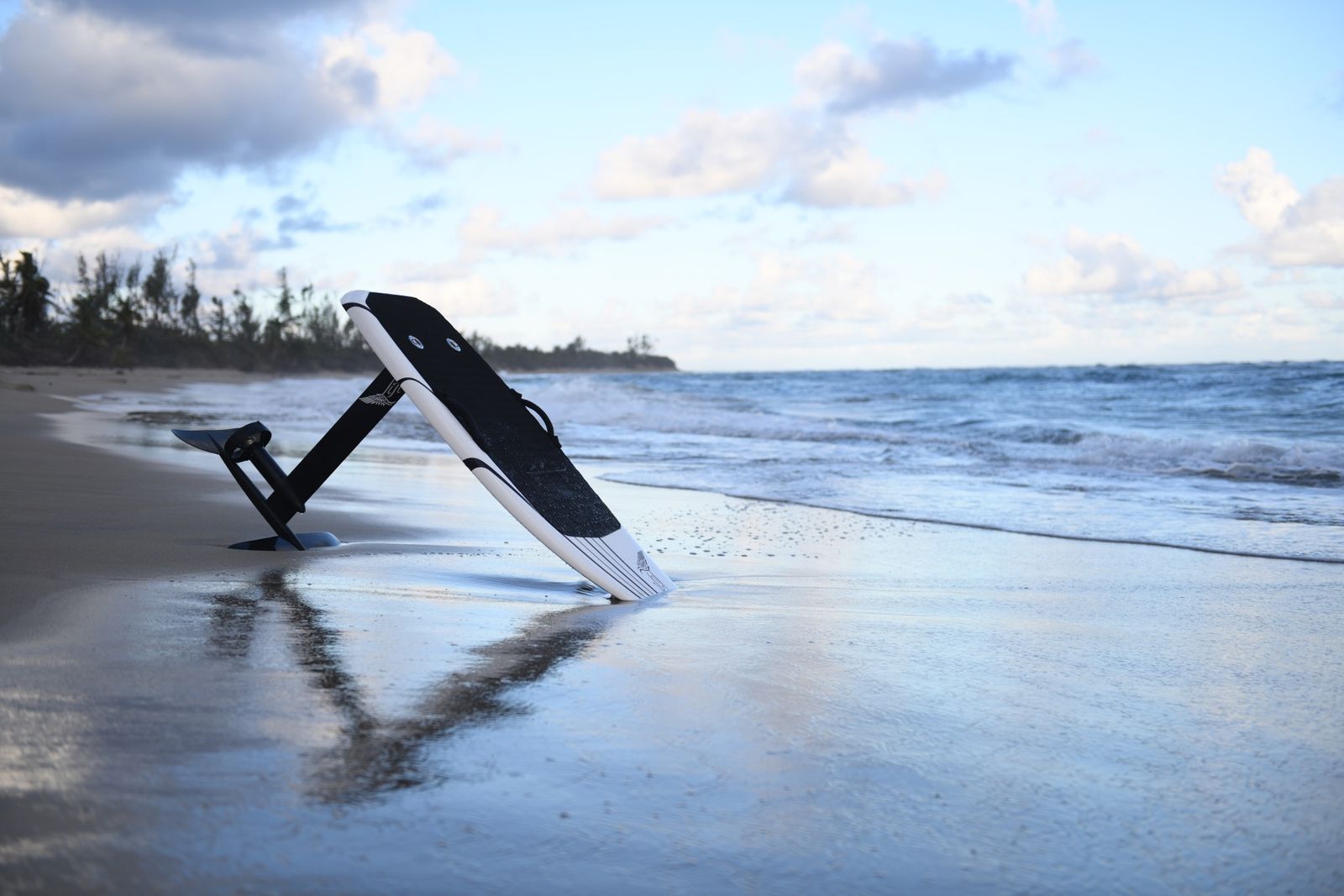 The board and foil are built from carbon fiber. It can be taken apart and assembled for easy transport. Also, the wings are interchangeable for different flying sensations. The board, foil and motor weigh 30 lbs (13 kg).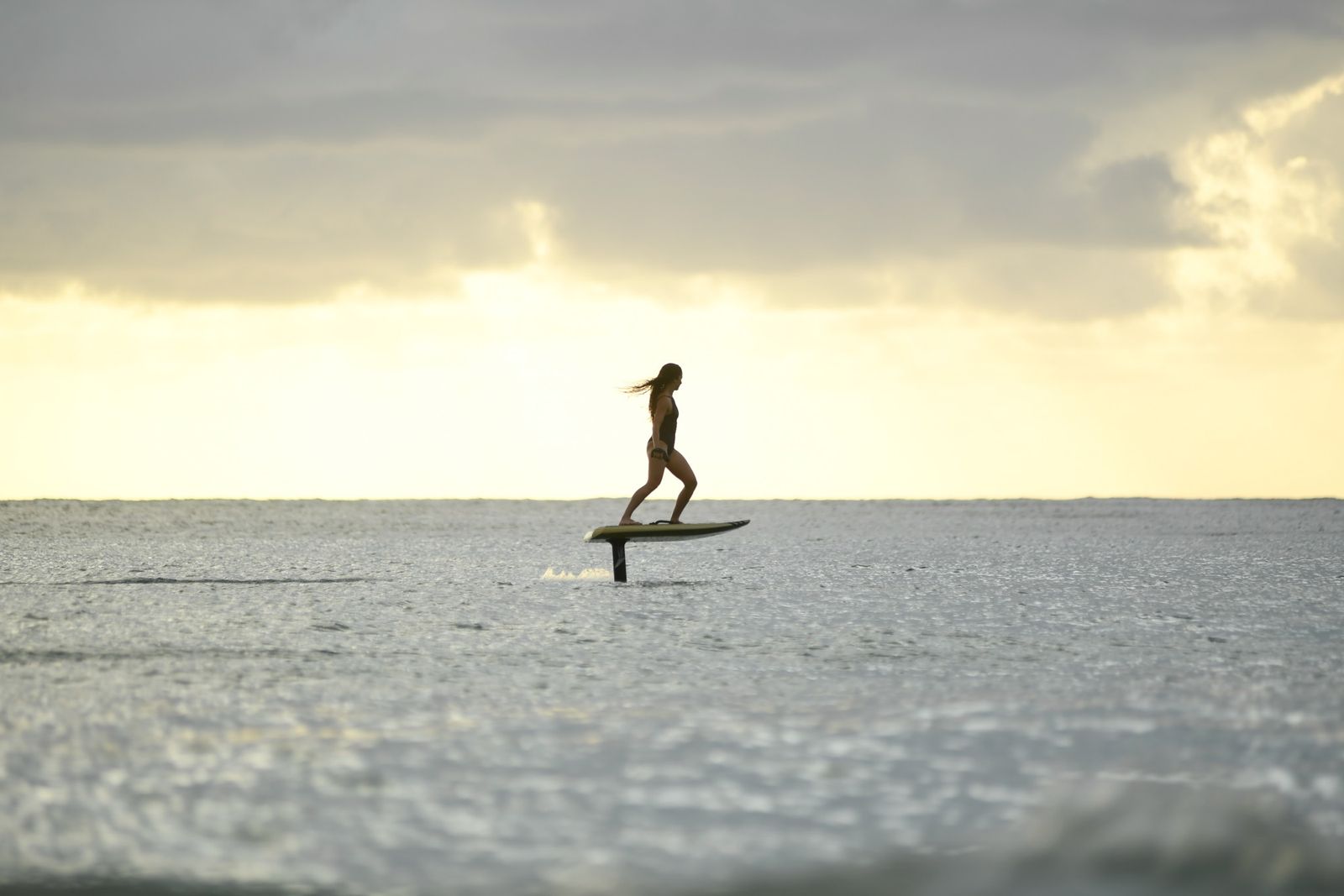 Two different sizes are available: the larger E1 and E1 Sport for more experienced riders.