Sporty little thing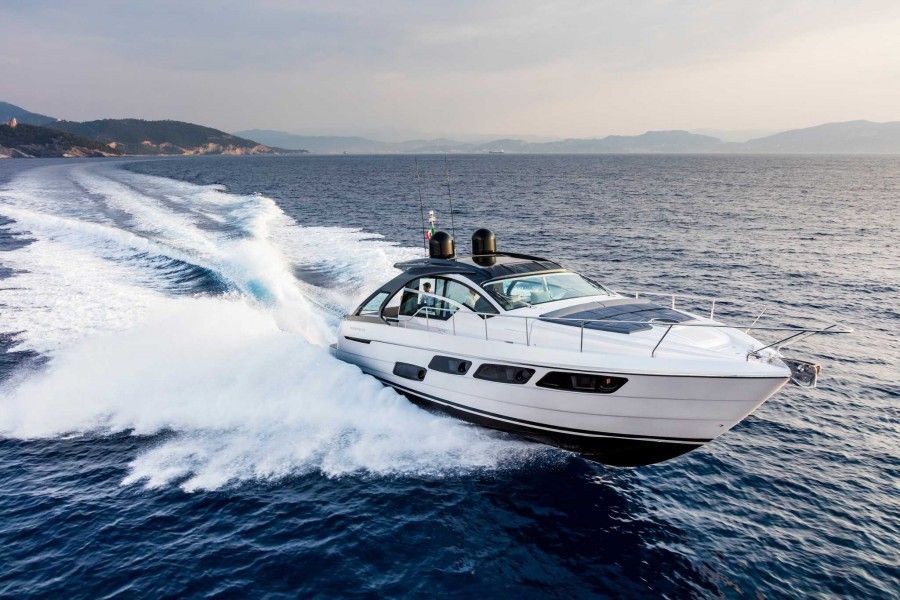 Pershing 5x is one of the yachts to look for at Fort Lauderdale International Boat Show 2016 (FLIBS). The Ferretti Group is planning to make a splash at this year's show and will exhibit the new Ferretti 850, the Riva Rivamare and the sporty Pershing 5x.
The Pershing 5x is the first X Generation yacht from the Italian brand. The 16.5 m long sport yacht is the result of the collaboration between Ferretti Group's Engineering Department and architect Fulvio De Simoni. The sleek lines are inspired by the styling identity of the last generation Pershings.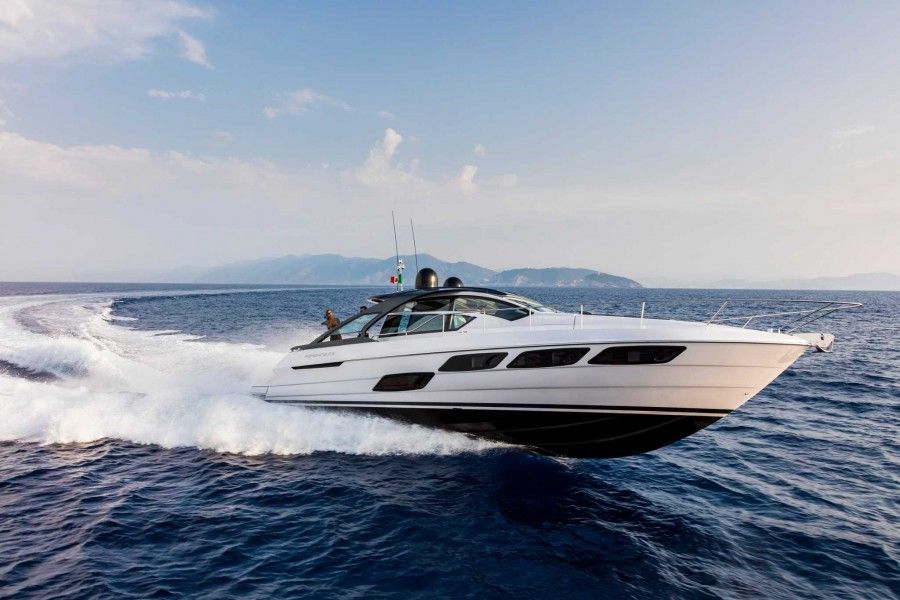 The cockpit can be connected or separated to the salon through a glass door. There is also a dining area, a helm station to starboard and a second lounge forward.
The lower deck is designed around the master suite. It can be ordered with a VIP cabin to bow and a dinette facing the galley. As an alternative, the dinette can be replaced with a third cabin or a crew cabin.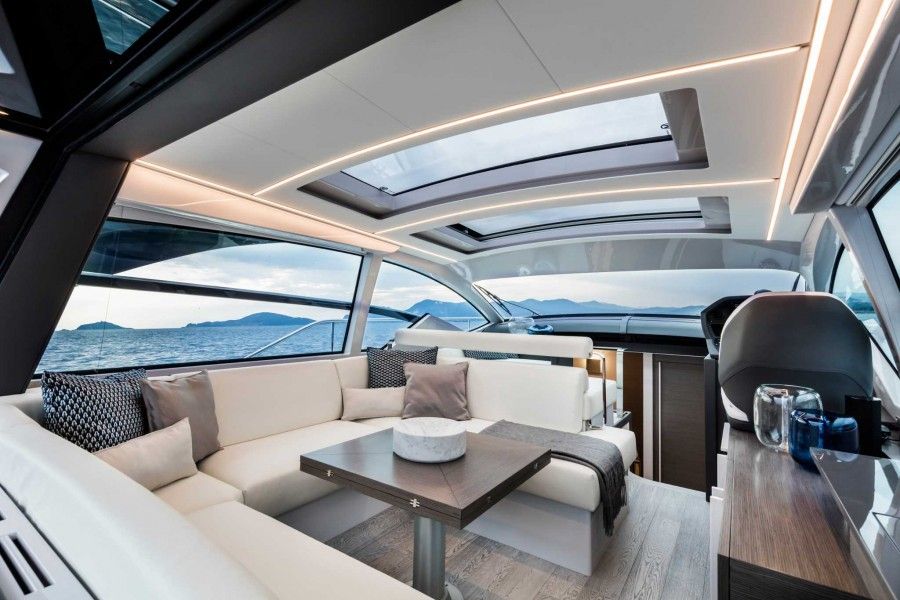 There are also two engine configurations. She can use a pair of CAT 12.9 of 1,000 hp each with surface drives that push the yacht at a maximum speed of 45 knots. Cruise speed is 41 knots. The alternative is a pair of Volvo D11 IPS 950 with 725 hp each. Maximum speed is 36 knots. Cruise speed is 30 knots.