A true hybrid motorsailer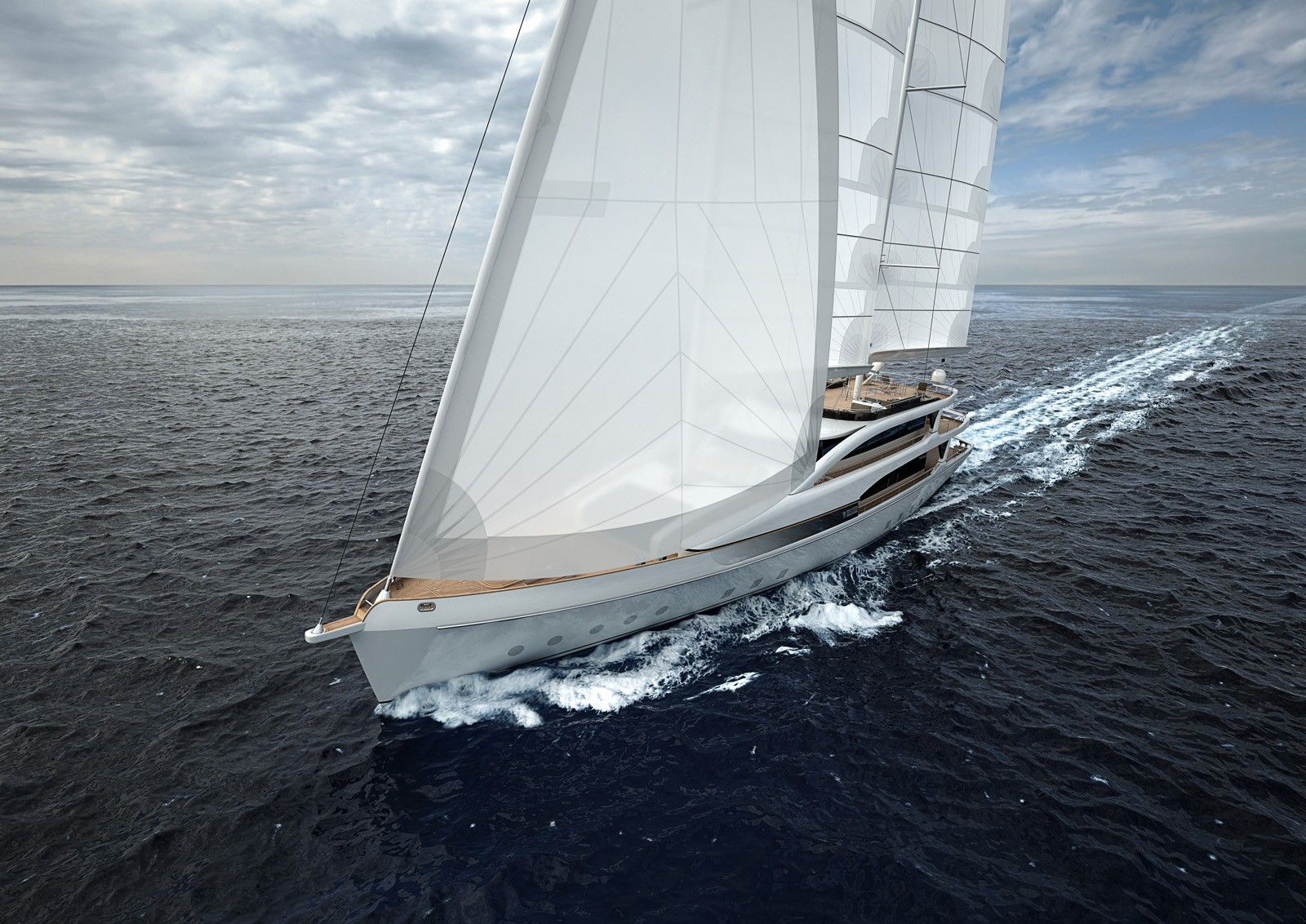 In 2014, Italian shipyard Mondomarine presented a superyacht concept developed in collaboration with Massimo Franchini, an expert on motorsailers and long range cruiser yachts.
The new concept is named SM45 Project Amerigo and it's a 45m long superyacht with hybrid power. This type of vessel is known as a motorsailer and uses both diesel and sail power.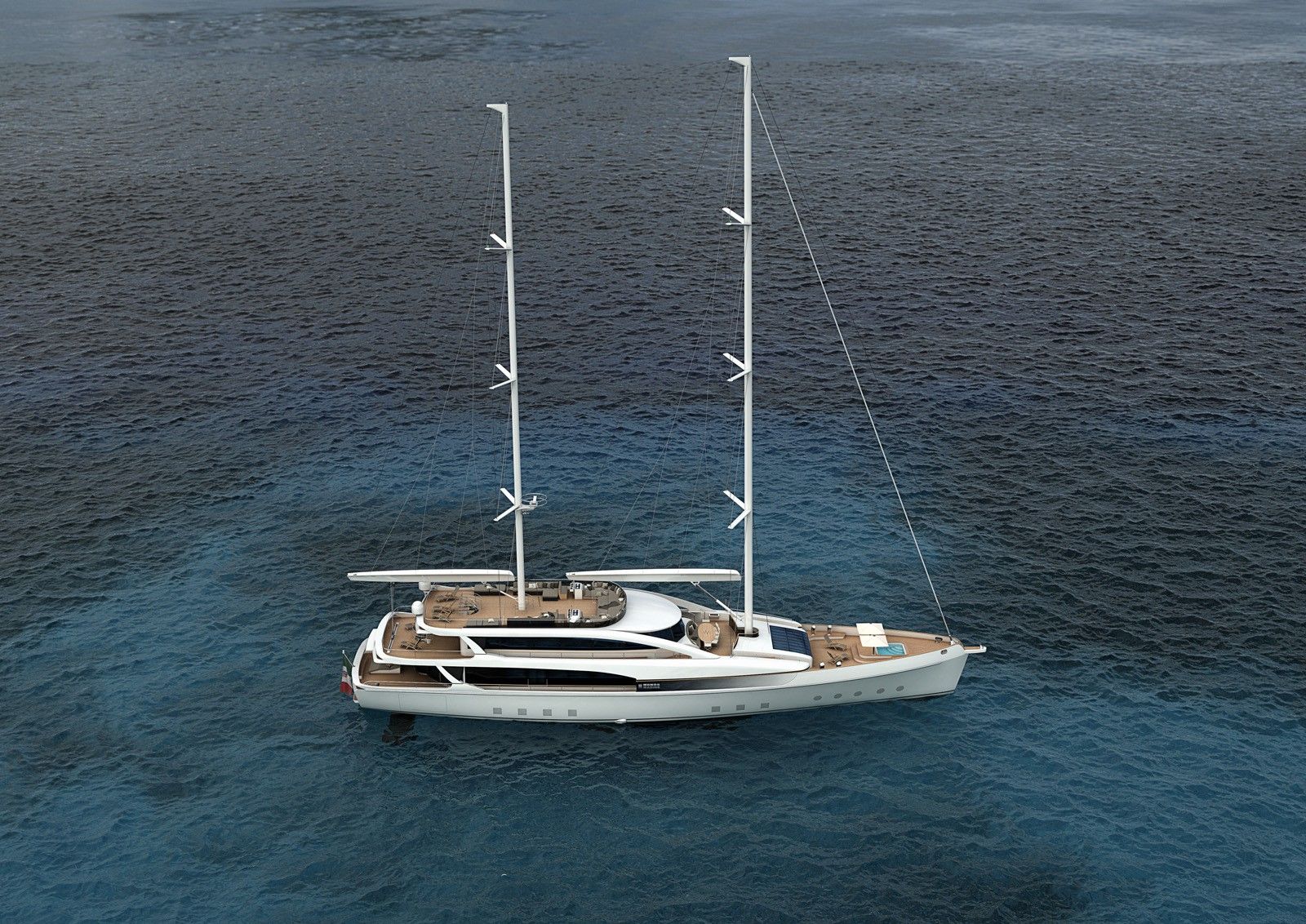 The yacht has three decks and wants to be an "All-Sea Yacht" able to cruise without limits. Maximum speed will be 14 knots. Power is provided by a single MTU diesel engine delivering 800 kW. The engine is assisted by the sails.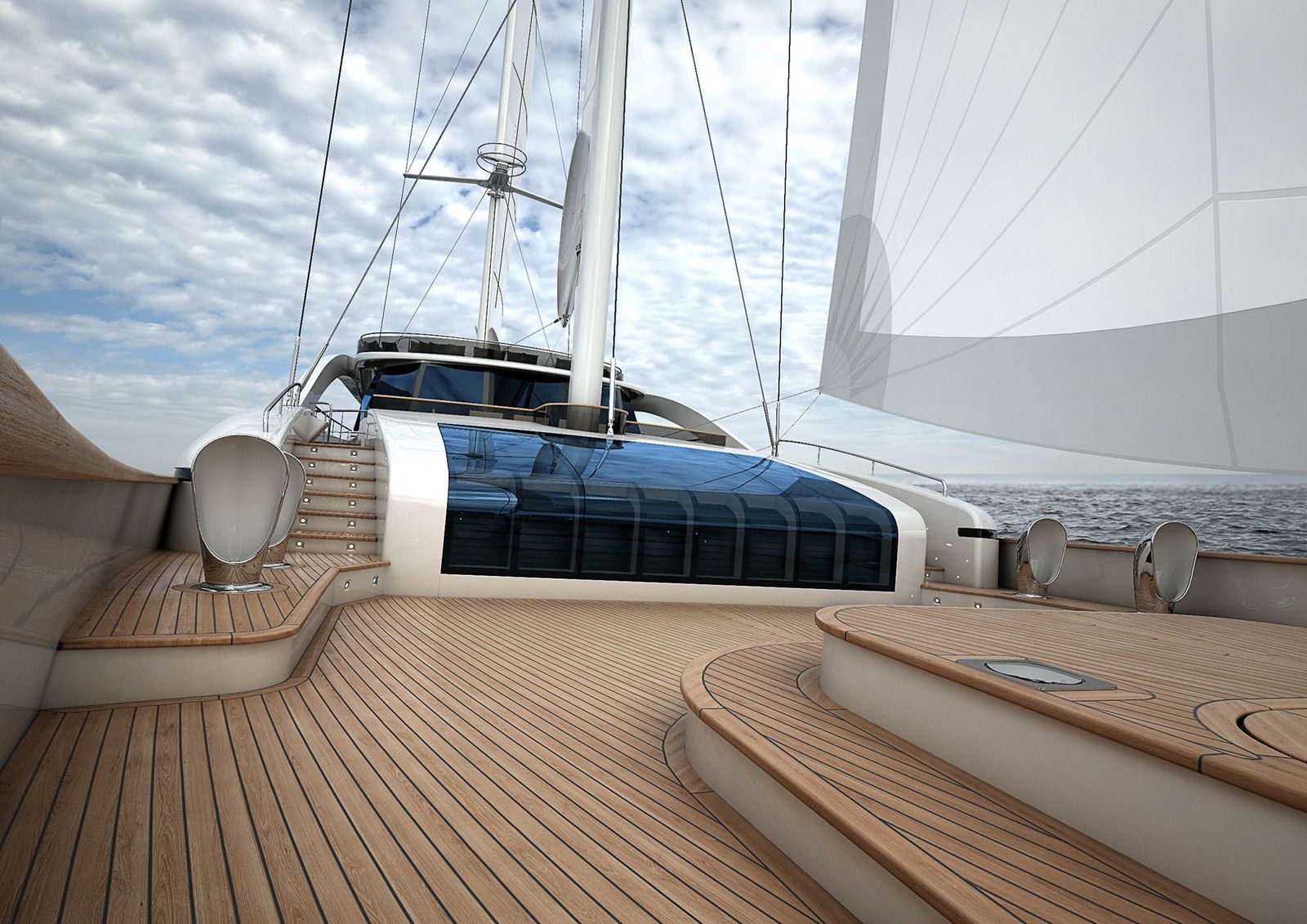 There are four cabins located on the lower deck so eight guests can be accommodated on board.