The new generation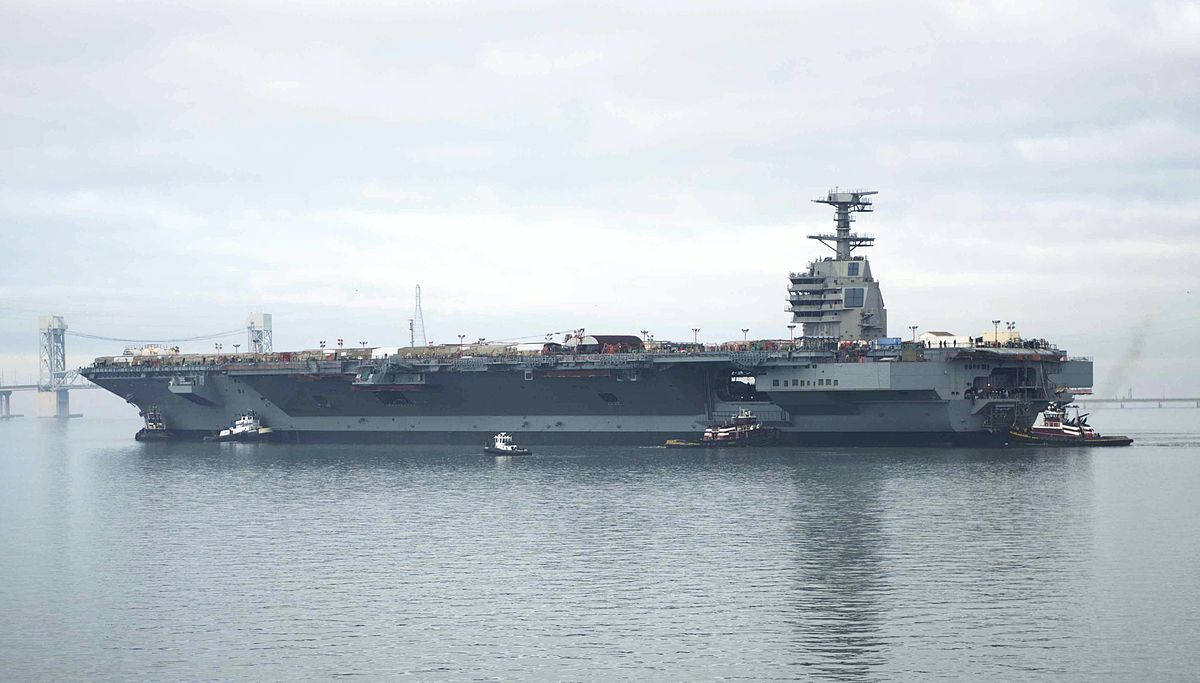 USS Gerald R. Ford is the first of the US Navy's new class of aircraft carriers.
The new ship has started sea trials departing from Huntington Ingalls Industries Shipbuilding in Virginia's Newport News. The building of the aircraft carrier is costing the Navy $12.9 billion and the launch has been delayed due to some issues with its advanced systems.
Construction started in 2009 and was supposed to be completed by the end of 2015.
The Ford carrier in the first totally new design in four decades. The power-plant is three times as powerful as the previous Nimitz-class aircraft carriers, plus it can accommodate future weapons like directed-energy lasers and electromagnetic railguns.
Gerald R. Ford can reach speeds of 30 knots and can launch 220 airstrikes per day. It weighs 100,000 tonnes and has two runways.
Another two Ford-class carriers will be built in the future: USS John.F Kennedy and USS Enterprise. Each ship is expected to have a 50-years service life.
One of the new technologies found on board will be the new Electromagnetic Aircraft Launch System, which replaces the classic steam catapult system.