They gathered to welcome home one of their sisters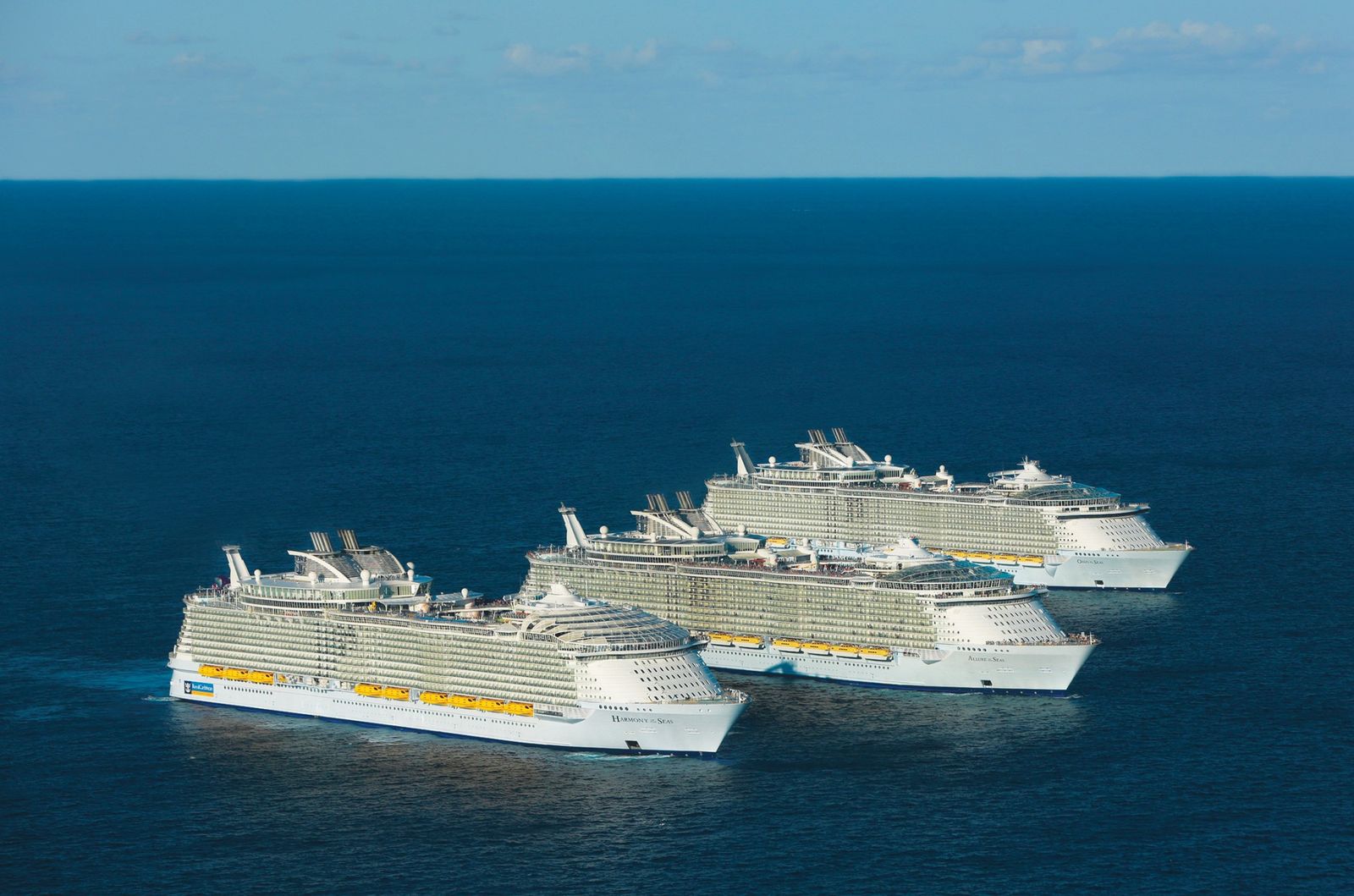 This is not an image you see every day. Three huge cruise ships met at sea just outside their home port in Florida.
They are all part of Royal Caribbean International Company, one of the largest cruise ships operators. Oasis of the Seas, Allure of the Seas and the new Harmony of the Seas, were greeting each other at sea for the first and possibly only time. In a meeting of unprecedented proportions, the three record-breaking sisters came together to celebrate the U.S. arrival of Harmony of the Seas on the eve of the ship's debut in her new permanent homeport of Port Everglades in Fort Lauderdale, Florida.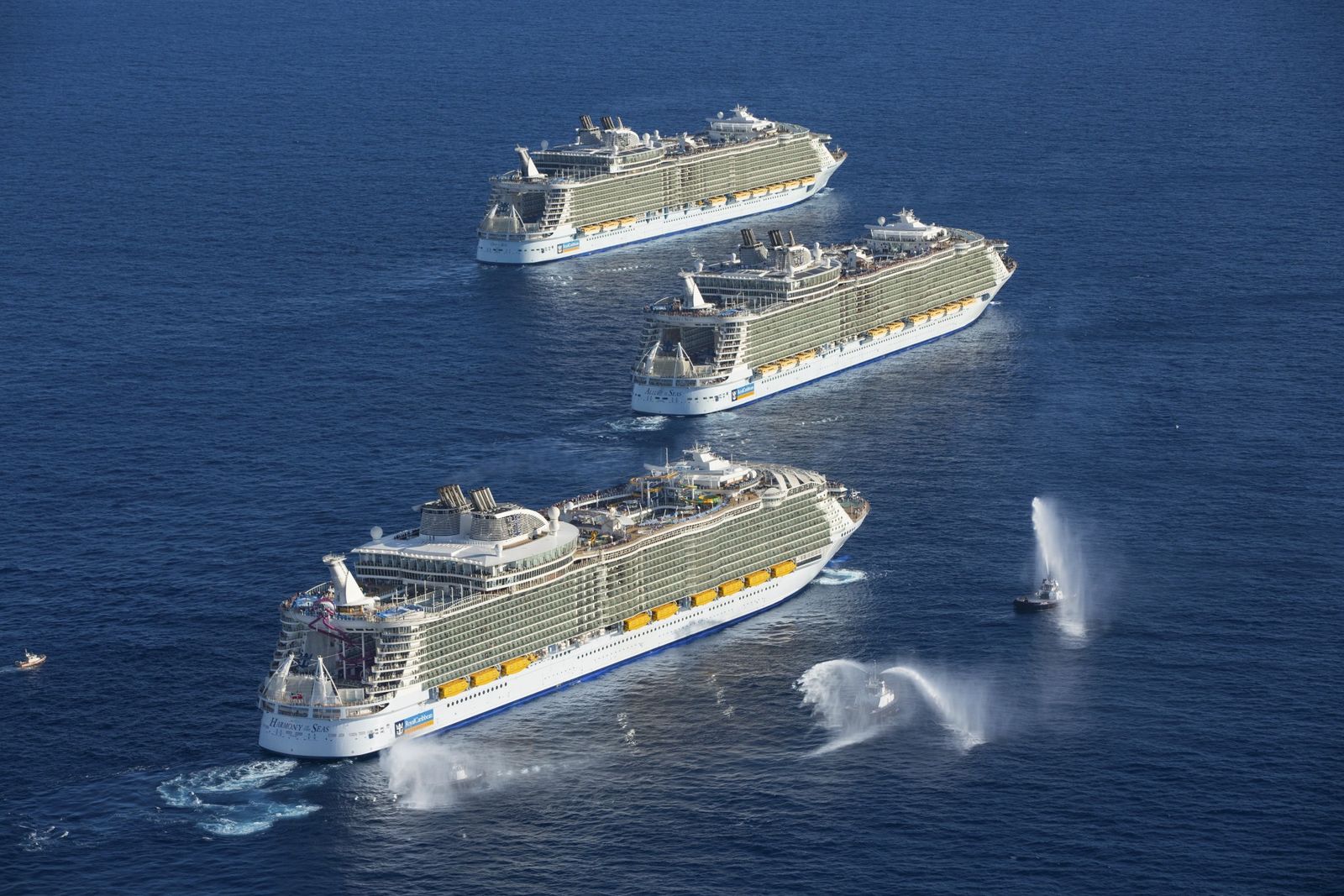 The newest of the three ships, Harmony of the Seas, has claimed the title of world's largest cruise ship after beating her two Oasis-class sisters by just only a foot in length. Harmony of the Seas measures 1,188 feet in length and can carry 5,497 double occupancy guests in 2,747 staterooms.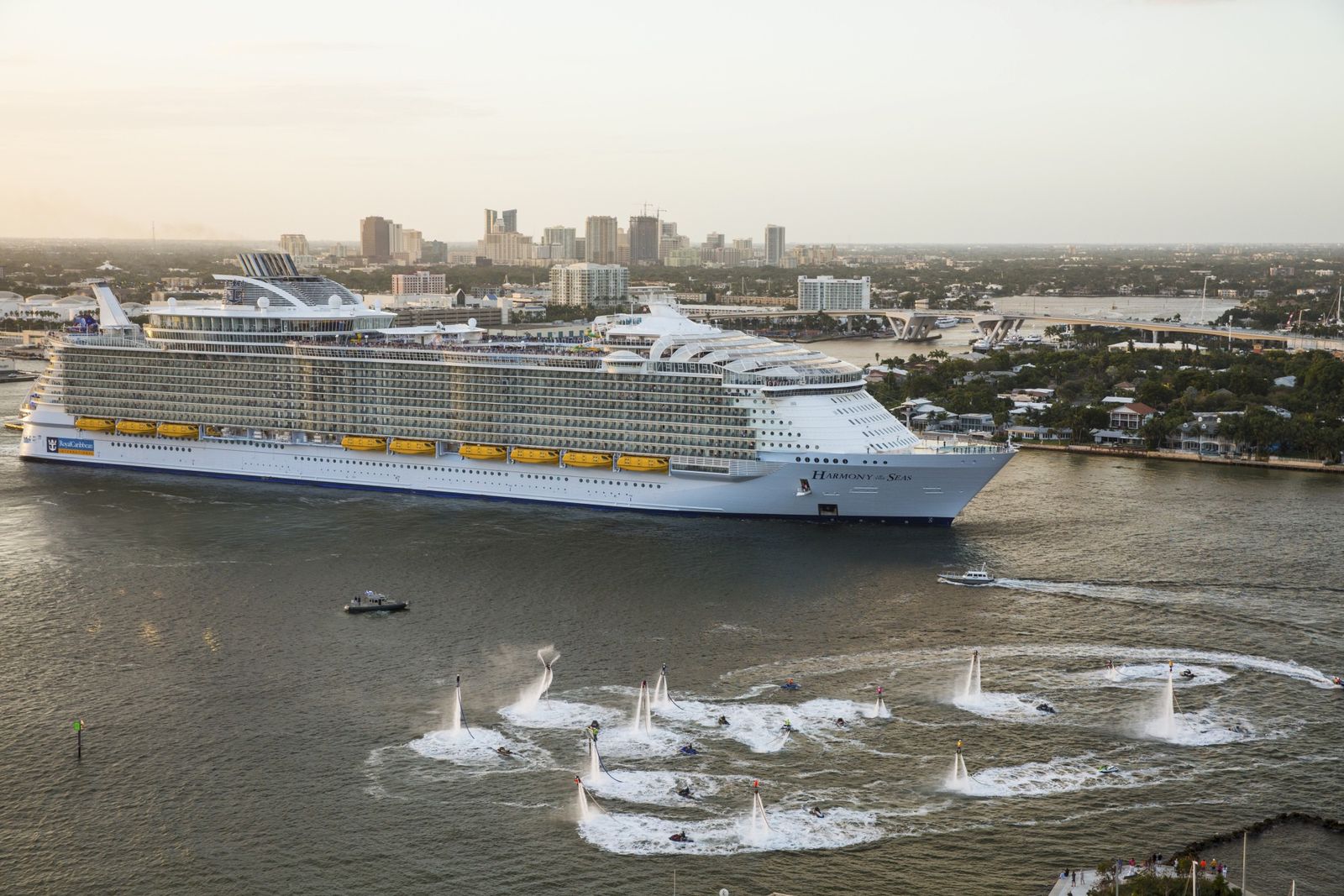 The ship was delivered in May by STX Les Chantiers de l'Atlantique shipyard, part of STX France.