Styled by Russian design guru Max Zhivov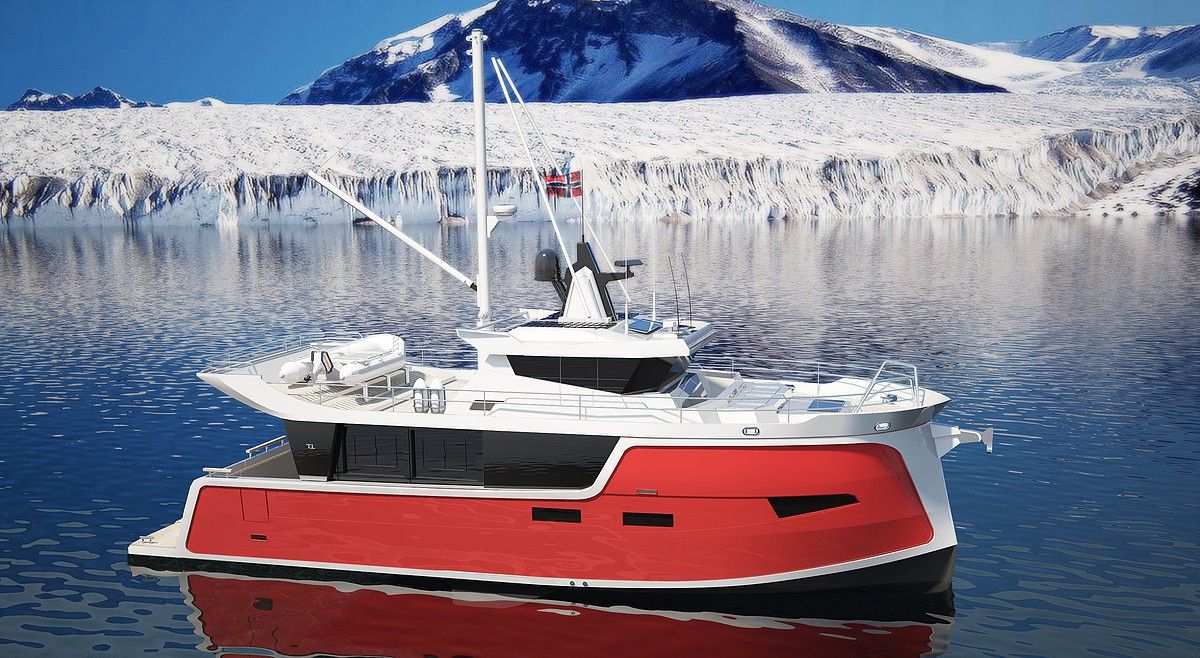 Designed by Max Zhivov for extended voyages and rough weather, the Trondheim 40 is the world's first electric powered trawler.
The trawler is a vessel of expedition class A Ocean, has a steel hull and unlimited navigation area. It is designed for extended voyages where conditions may exceed wind force 8 (Beaufort scale) and significant wave heights of 4 m and above but excluding abnormal conditions.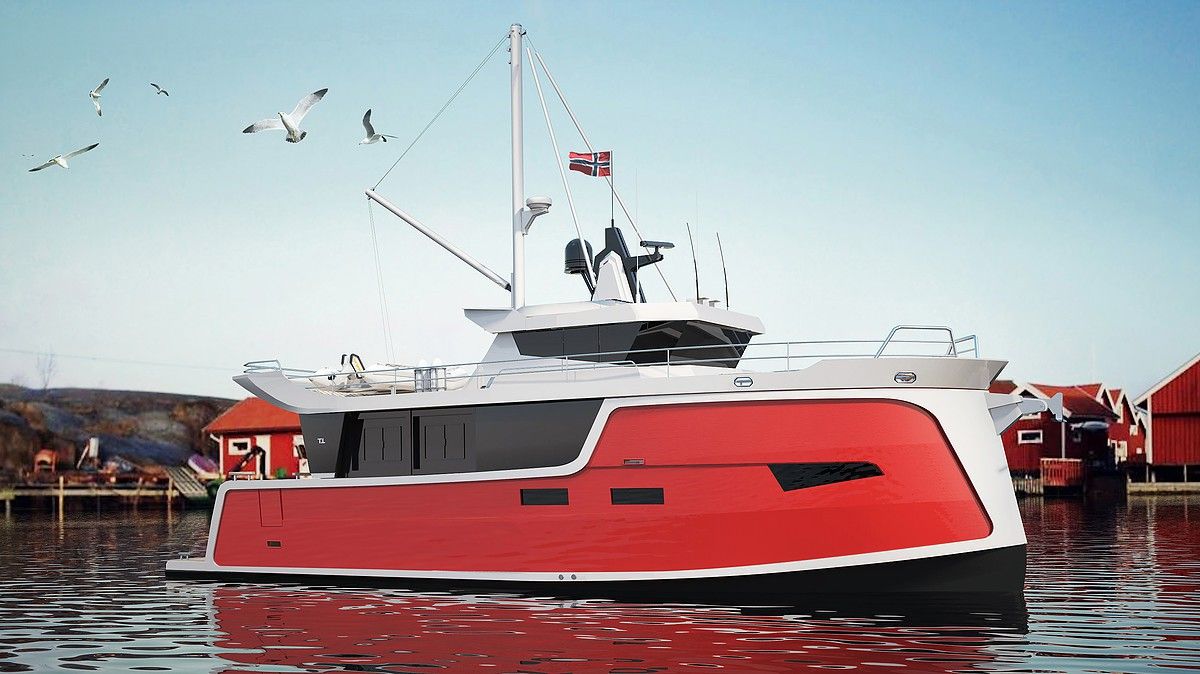 Power is supplied by two Torqeedo Deep Blue i 1,400 rpm electric motors and two 64 kWh big capacity batteries. This installation will allow for 6 hours just electric motor ride in total quiet like on sailing yacht.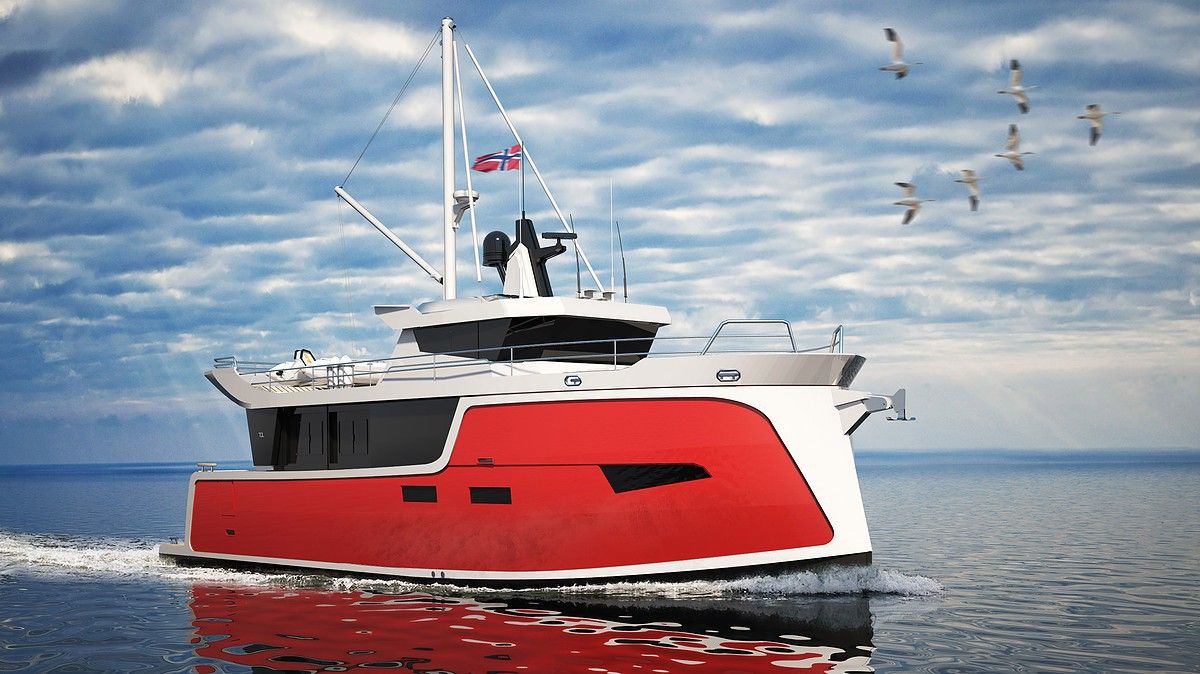 Two Torqeedo 25 kWh high voltage diesel-powered generators are also on board. They will be used to produce electricity for running the engines and to recharge the batteries.
The 12m (40 foot) electric trawler has 30% longer range that conventional 40-feet fishing boats.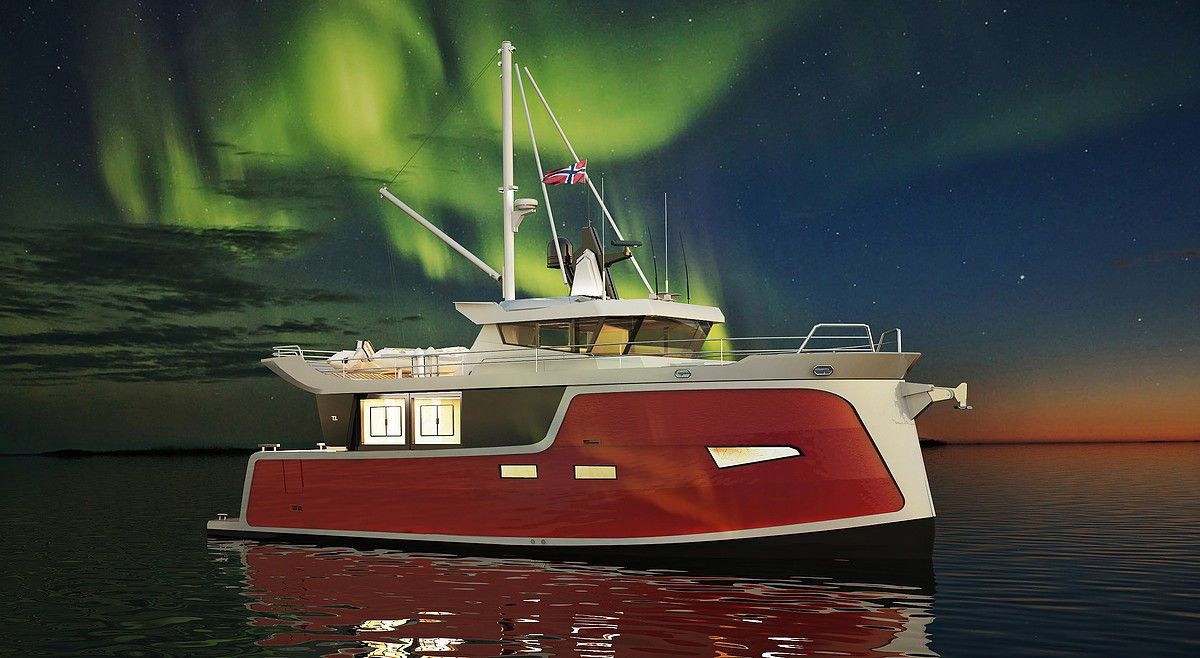 The Trondheim 40 will sleep six people. The first hull will be built in the Netherlands.