Two new Baglietto V-Line yachts presented at FLIBS 2017
Designed by Hot Lab Studio
Two new Baglietto V-Line projects were unveiled at Fort Lauderdale International Boat Show.
The 38m and 41m yachts are designed by Hot Lab and boast futuristic looks. The horizontal lining is inspired by Baglietto's heritage, but the design is also influenced by car concepts like the Stratos Zero by Bertone, a concept car unveiled at the 1970 Turin Motor Show. Other elements are influences from the world of architecture: the use of verticality and the generous usage of glass.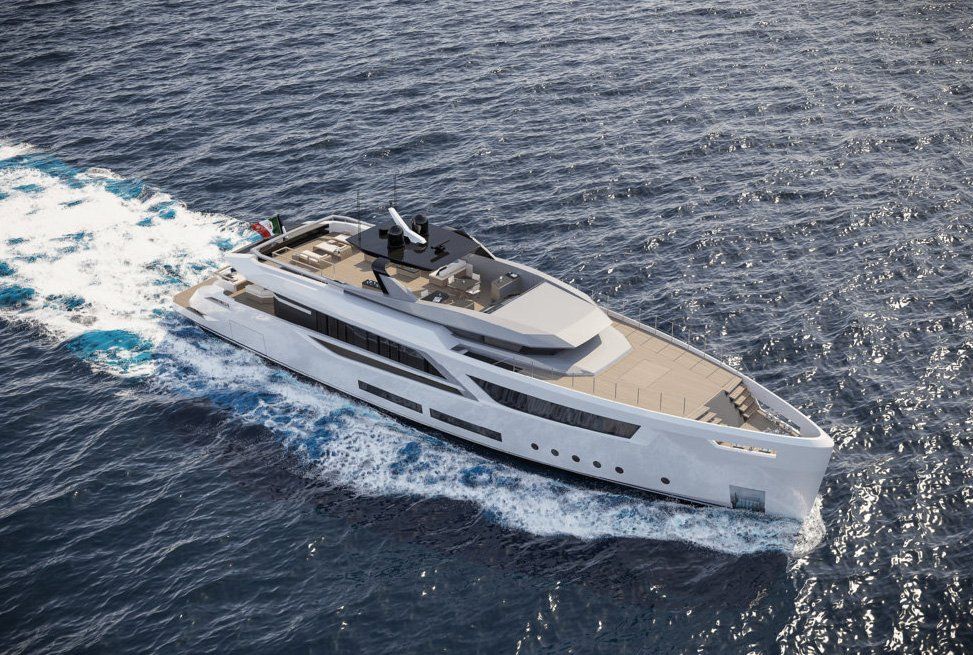 "Baglietto is very proud to join once again the Fort Lauderdale Boat Show together with the most important international shipyards. We have made great strides in research and project development over the last few years to define different platforms and contemporary design with the assurance of maximum comfort and performance. The partnership with Hot Lab Design is an example of our dedication", said Michele Gavino, CEO of Baglietto.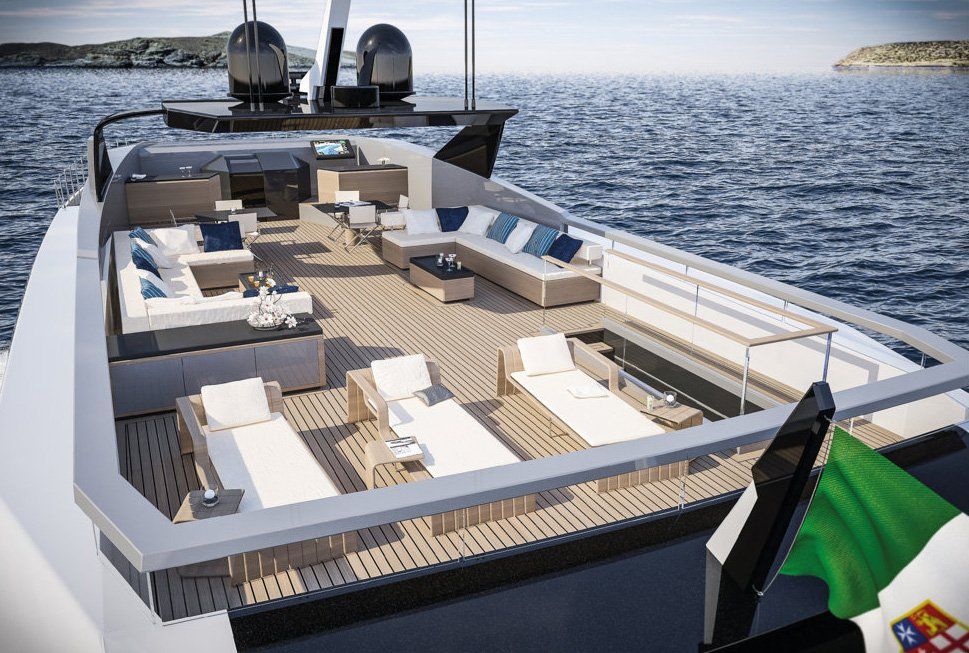 The stern area is a beach club equipped with a gym and a steam shower.
"The result is a product that boasts modern and appealing lines, a yacht that oozes Italian style and wisely reinterprets the well-known character and personality of Baglietto.", says Antonio Romano, designer for Hot Lab.