Dutch power!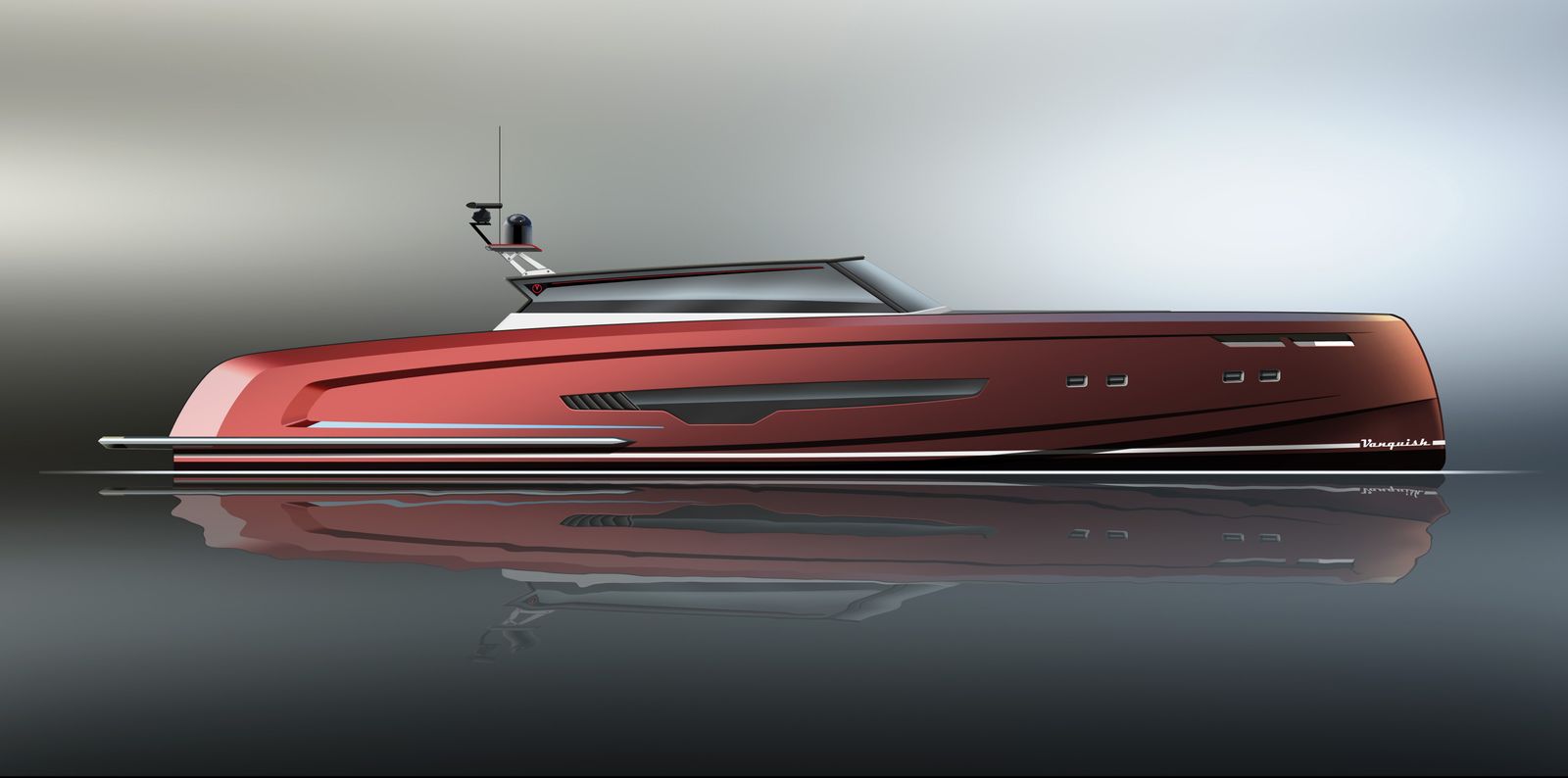 Vanquish Yachts in the Netherlands has released the designs for a new powerboat, the VQ75 Veloce.
This high-speed vessel reinforces the reputation of Vanquish as a boutique yard that offers a unique range of highly customisable Dutch motor yachts to clients who demand supreme comfort, agility and irresistible looks. The new model, VQ75 Veloce was designed in partnership with Guido de Groot, one of the leading voices in the Dutch design industry.
The VQ75 Veloce takes a few cues from the popular VQ48s and VQ50. She will be available as an open dayboat or as a closed version, with a large transparent roof. The vessel can be configured with three cabins, so longer periods of stay on board are possible. The VQ75 Veloce can easily be sailed by just two people, removing the need for a crew and making it ideal for a couple.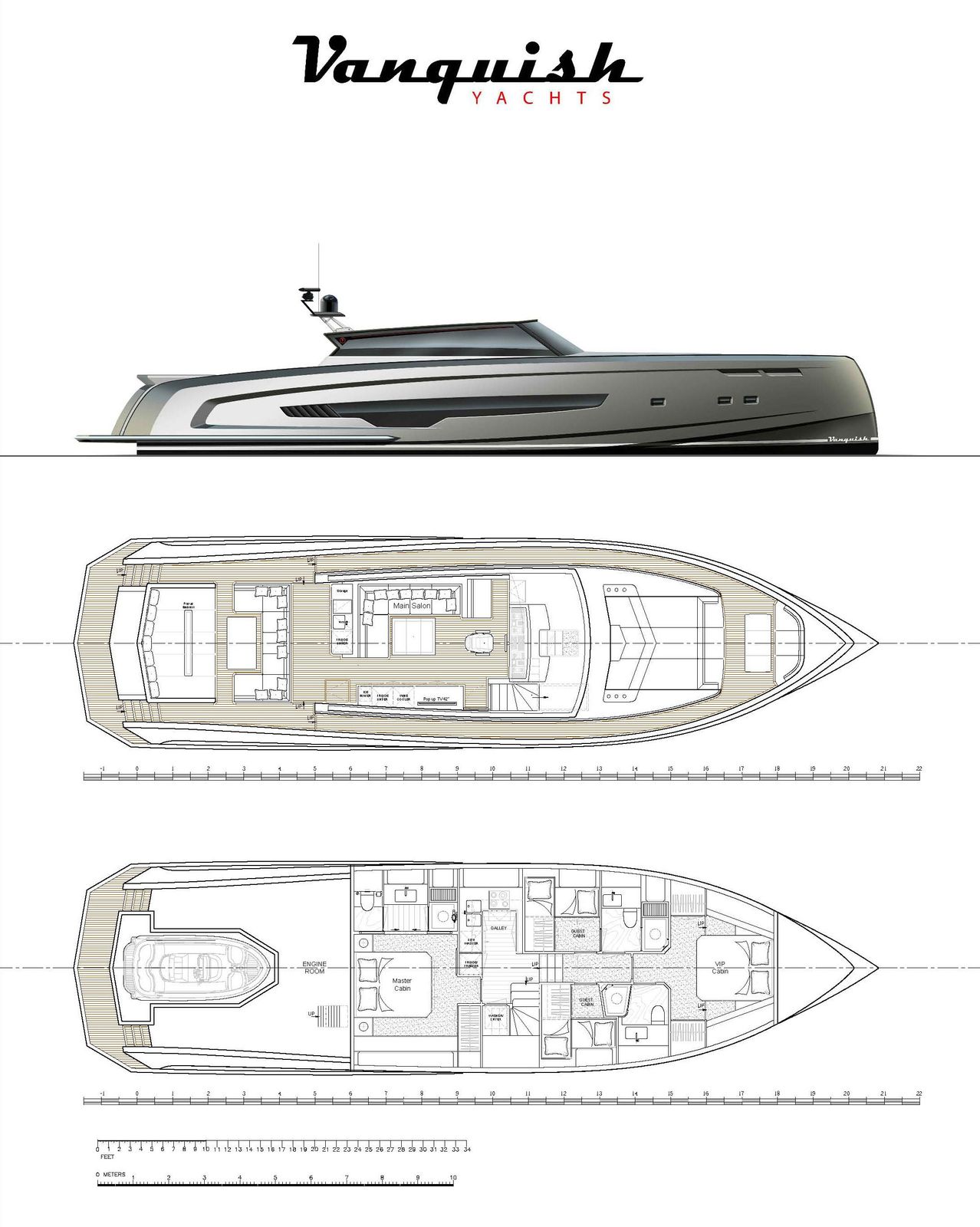 The builder says that Vanquish VQ75 Veloce comes with surface drives that guarantee a top speed of 50 knots. Power comes from a pair of MTU 12V2000 M94 engines, each delivering 1,948 hp.