28m sloop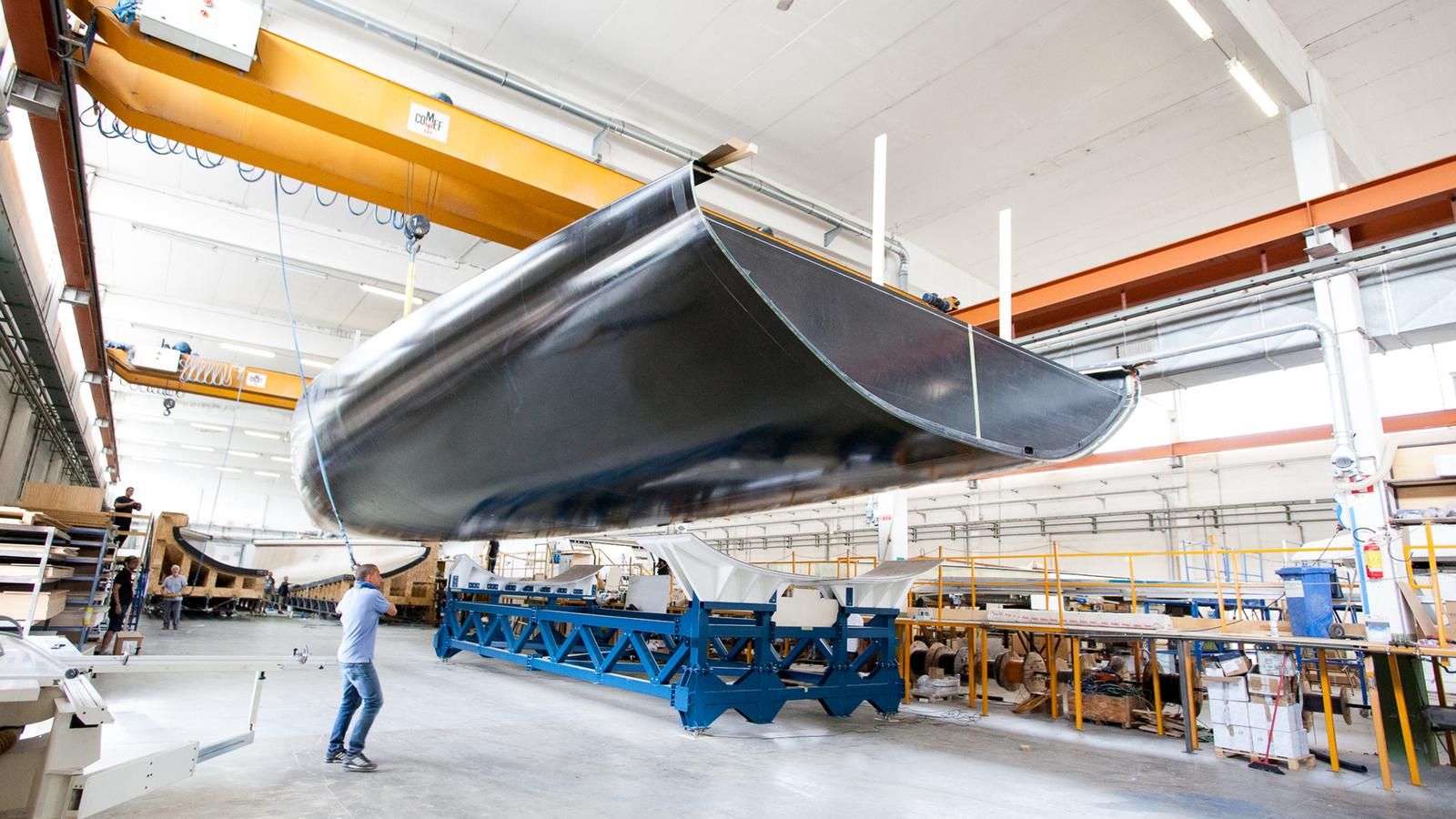 Wally Yachts has published the first photos of its Wally 93 racer-cruiser sailing yacht in build.

The pictures show the hull being removed from its mold. The 28.3m sloop was sold to a European client earlier this year. Delivery is due in 2018.
[Photo:52014] The new sailing yacht will accommodate six guests in three double cabins and has additional crew quarters for two members. No word yet about the interior styling.
Wally founder and president, Luca Bassani has developed the yacht exterior profile and says the deck will be ultra-clean. [Photo:52009] The yacht is focused on performance and will have a sailplan of 503 square meters. Auxiliary power is provided by a single Steyr diesel engine delivering 255hp. The mast and boom are made by Southern Spars. The yacht will also feature a lifting keel that allows the draught to be reduced from 6.2 to 4.5 m.