And a complete photogallery of the interiors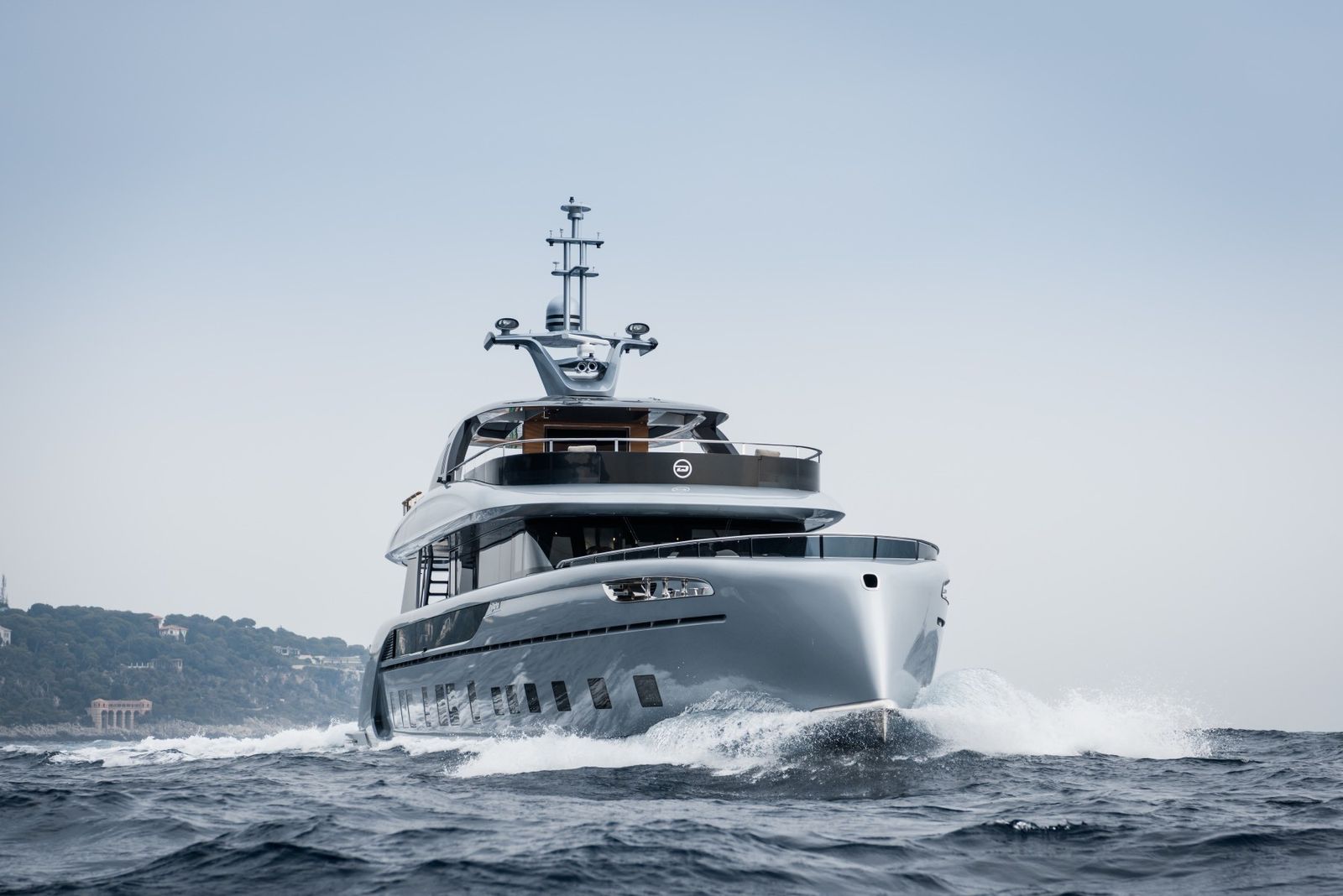 Dynamiq Yachts has unveiled the first video images with the GTT 115 superyacht in action and a complete photogallery with the interiors.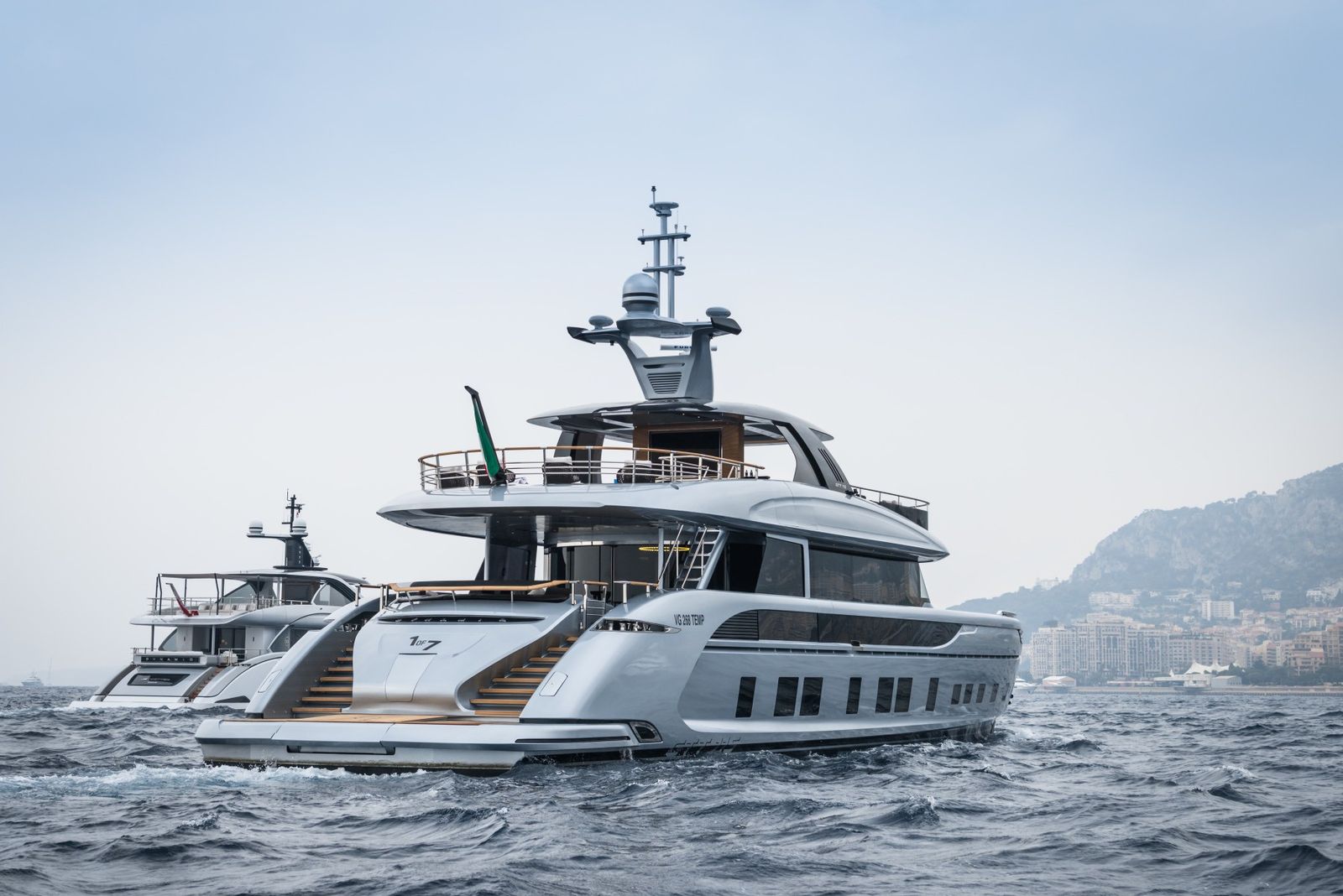 The FA Porsche-designed superyacht has made its debut at the Monaco Yacht Show. The GTT 115 is powered by twin 1213kW MAN engines paired with the latest Fortjes 5000 pods, the versatile superyacht can exceed a maximum speed of 21 knots and is capable of crossing the Atlantic with a range of 3,400nm.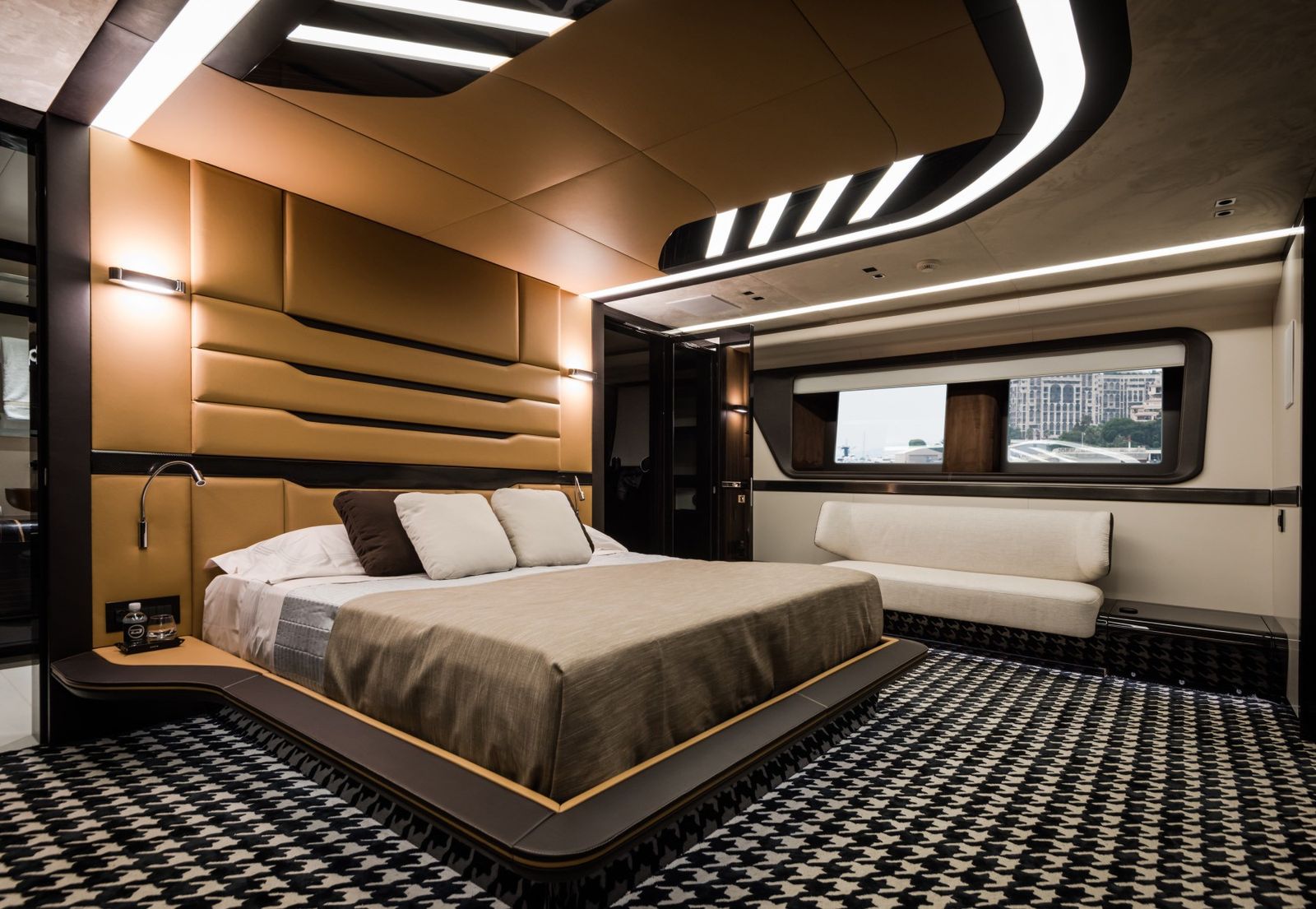 As a modern gentlemen's superyacht, the starting point for the interior design was the Pepita houndstooth fabric, which was used by the 911 series in the 70's and runs throughout the yacht. This pattern has been offset with high-gloss Macassar ebony veneers, dark brown saddle leather, Alcantara, Persian carpets and rare Sahara Noir marble. The GTT 115 can be customized via Dynamiq's Configurator, available online.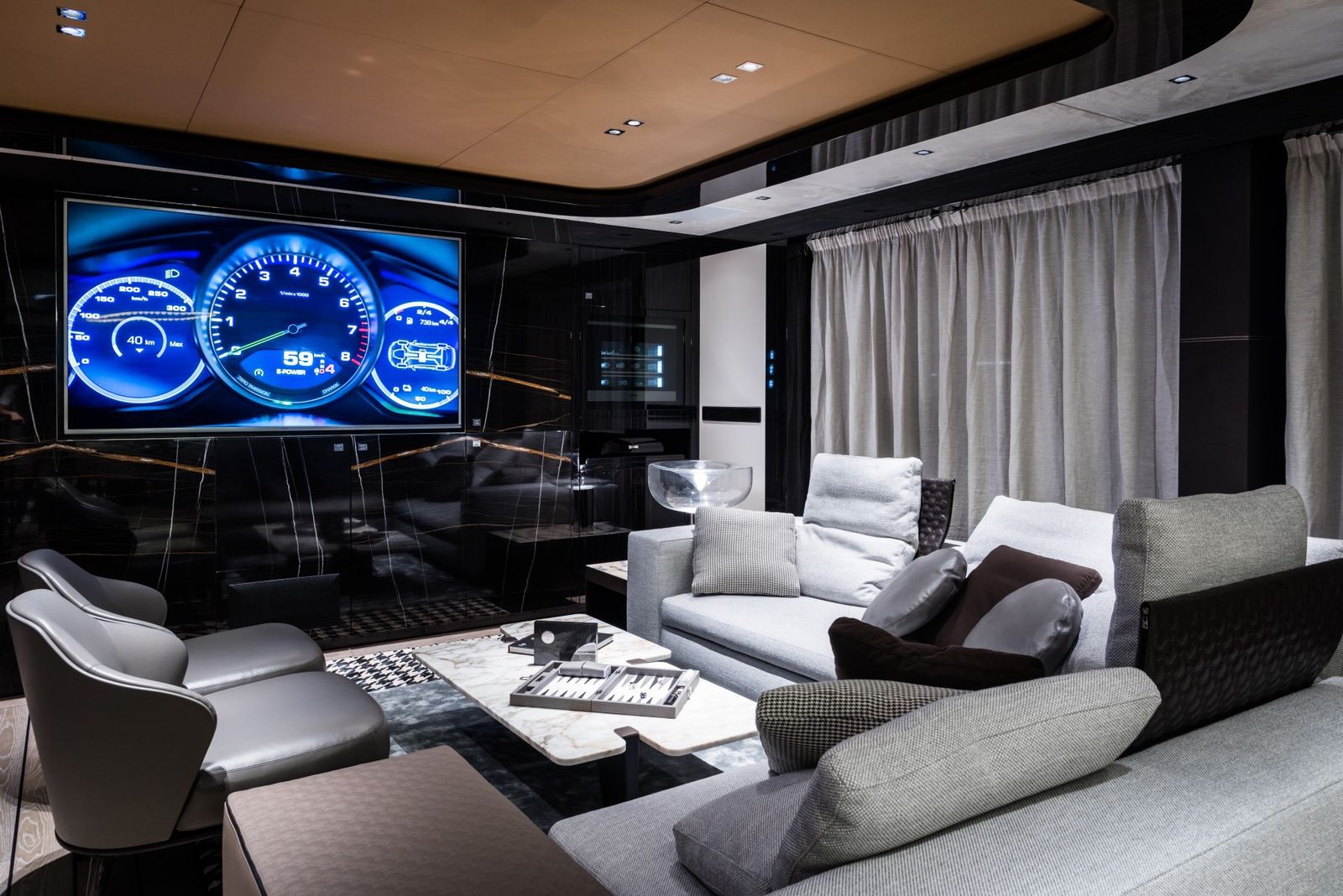 "Taking the spirit of high-performance sportscar styling to the high seas, the Dynamiq GTT 115 is designed to appeal to car lovers and forward-thinking yacht owners who appreciate the advantages of speed, style and our philosophy of intelligent performance," says Roland Heiler, CEO of Studio F. A. Porsche.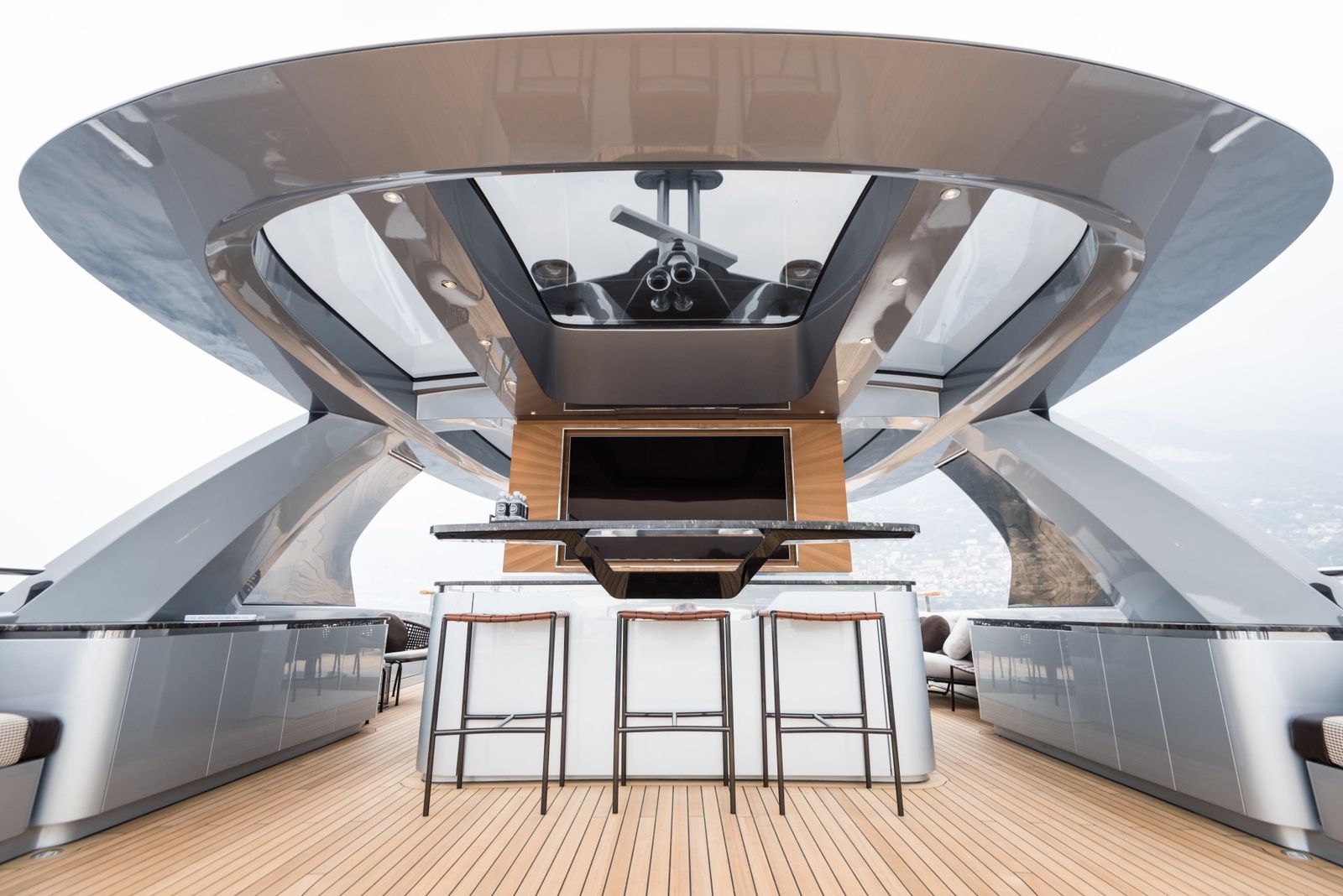 Just seven units will be built, so GTT 115 is already a collector's item. Price for the GTT 115 starts from €12,500,000.