Designed by Philippe Briand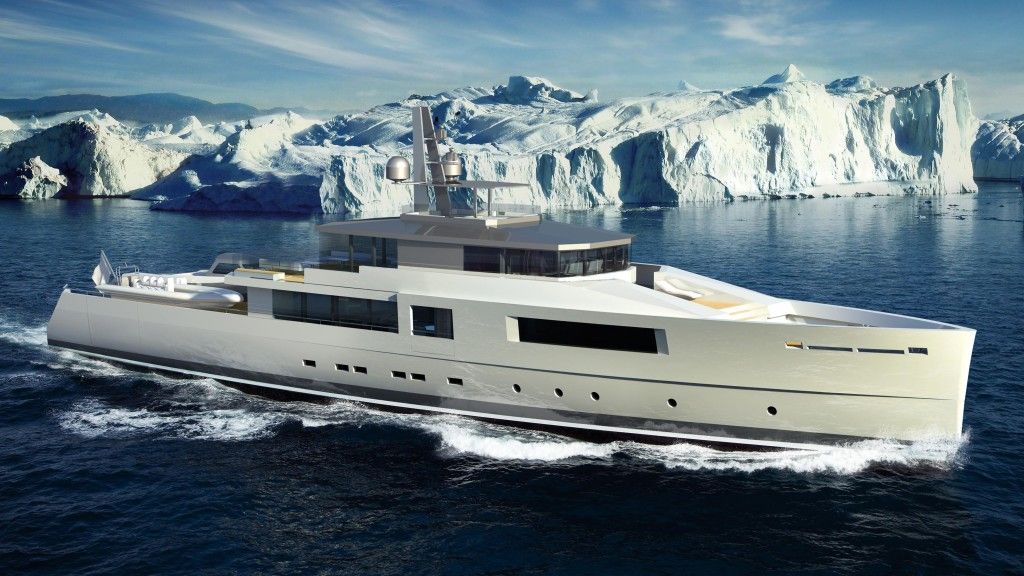 The name of Philippe Briand is tied to some impressive yachts.
The Wallycento sailing racer, or the 100m concept for Oceanco, all carry his distinctive style and elegance.
Now, the London-based designer has created five motor yachts and a sailing yacht. They are all part of the new Vitruvius Expedition Range. It's all there, from the Mediterranean style yacht to the full-blown explorer vessel.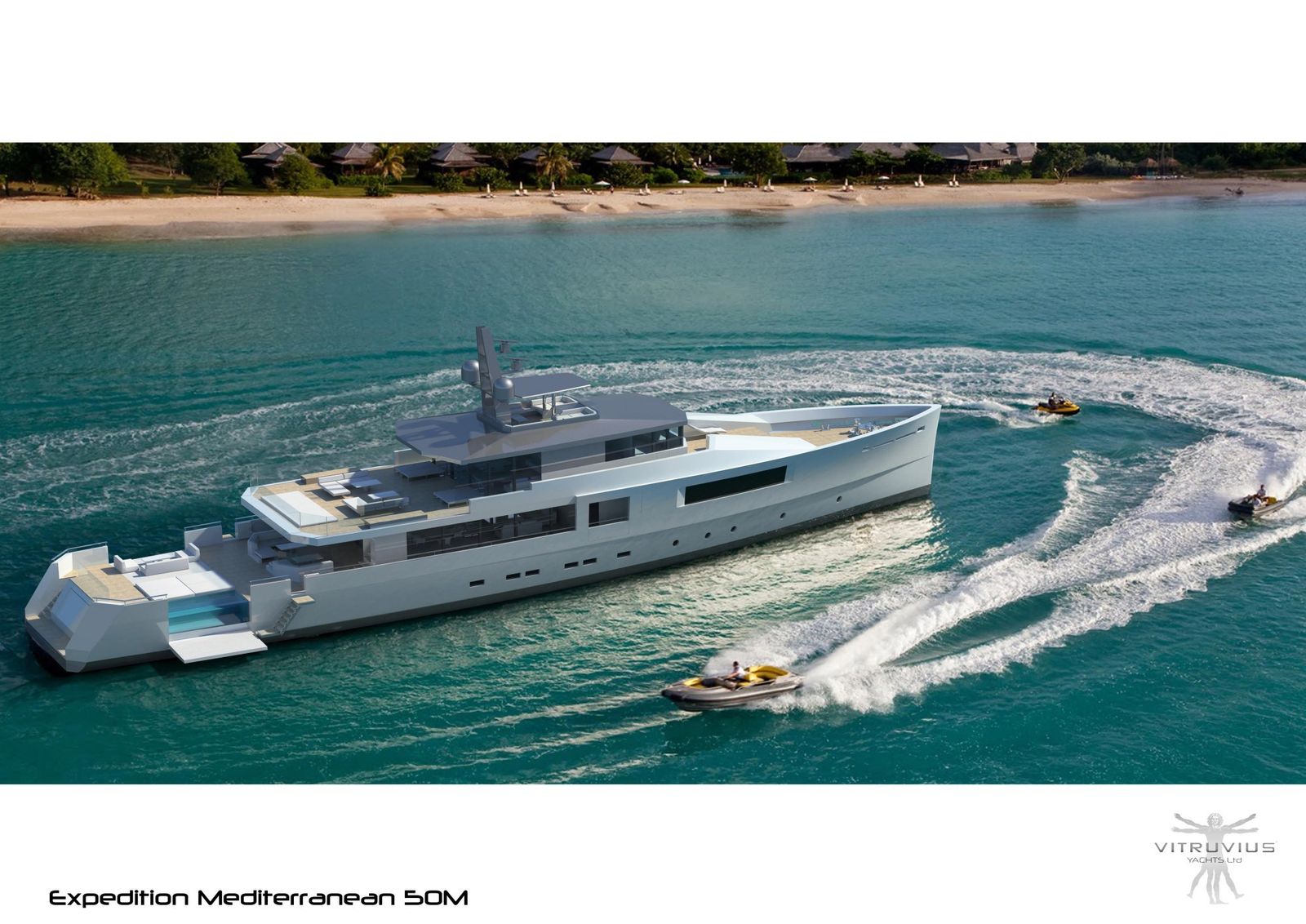 "We understand that today's owners want to use their yachts to host glamorous parties on the French Riviera or Greek islands as well as venturing to remote Pacific islands or even polar regions," says Briand.
The Scientific Style Expedition is the most rugged of the designs, with space for two nine-metre tenders, toys or a sailing boat on the aft deck. Available as an efficient, aluminium-hulled 50-metre yacht or a 45-metre steel-hulled, Ice Class yacht, it has the distinctive low-profile features of past 50-metre-plus Vitruvius yachts Galileo G and Exuma. The upper observation deck is perfect for whale spotting or watching wildlife at the shoreline and, with a full-beam owner's suite on the main deck forward, a range of reception areas and a large capacity for tenders, it is the ultimate luxury expedition yacht.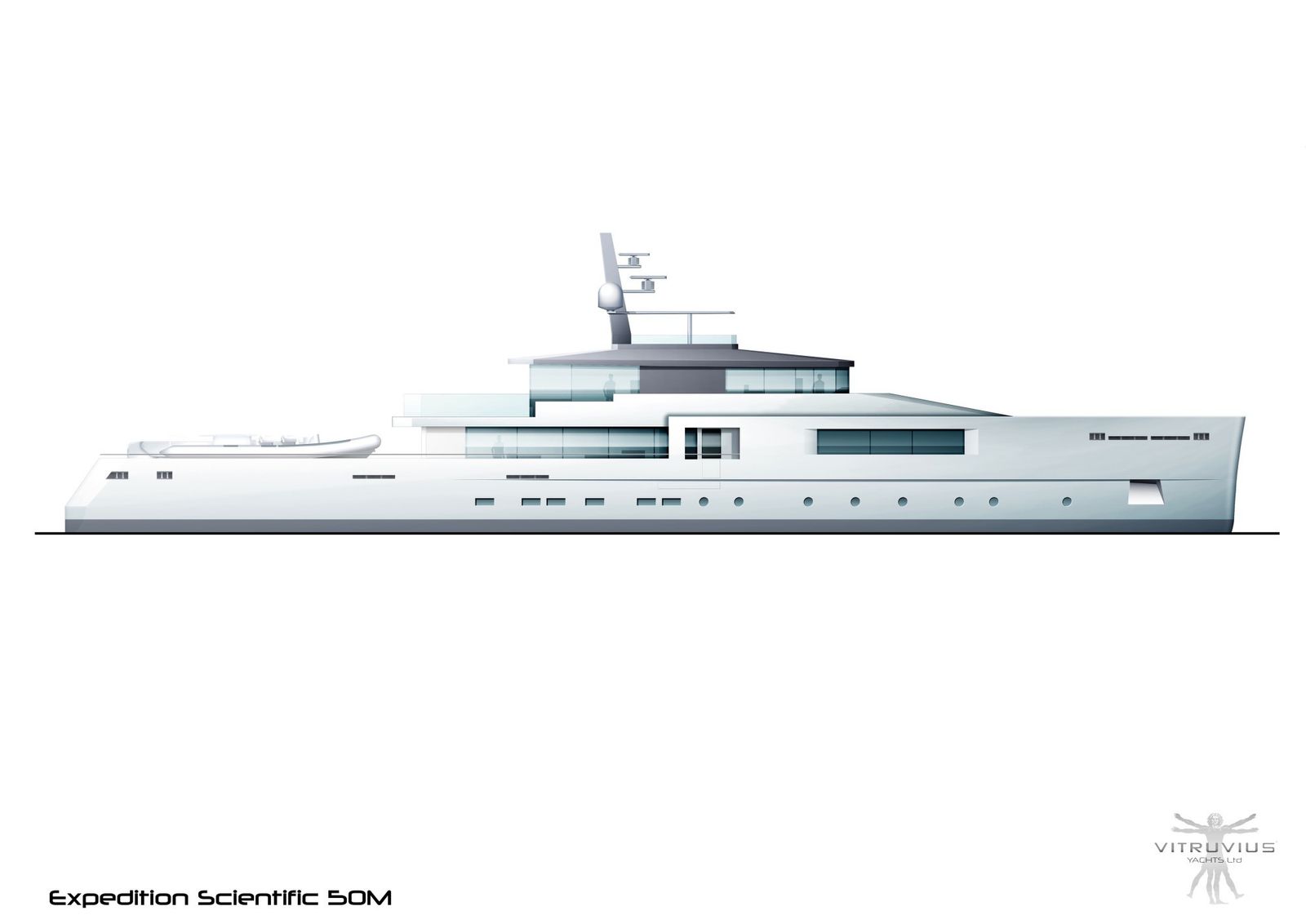 An alternative variation of this yacht in the same proportions and hull materials is also available with a two-level garage layout, which also features a helipad for additional adventurous travel. It also allows the aft deck to be used as a social space while the tenders are stowed in the lazarette beneath.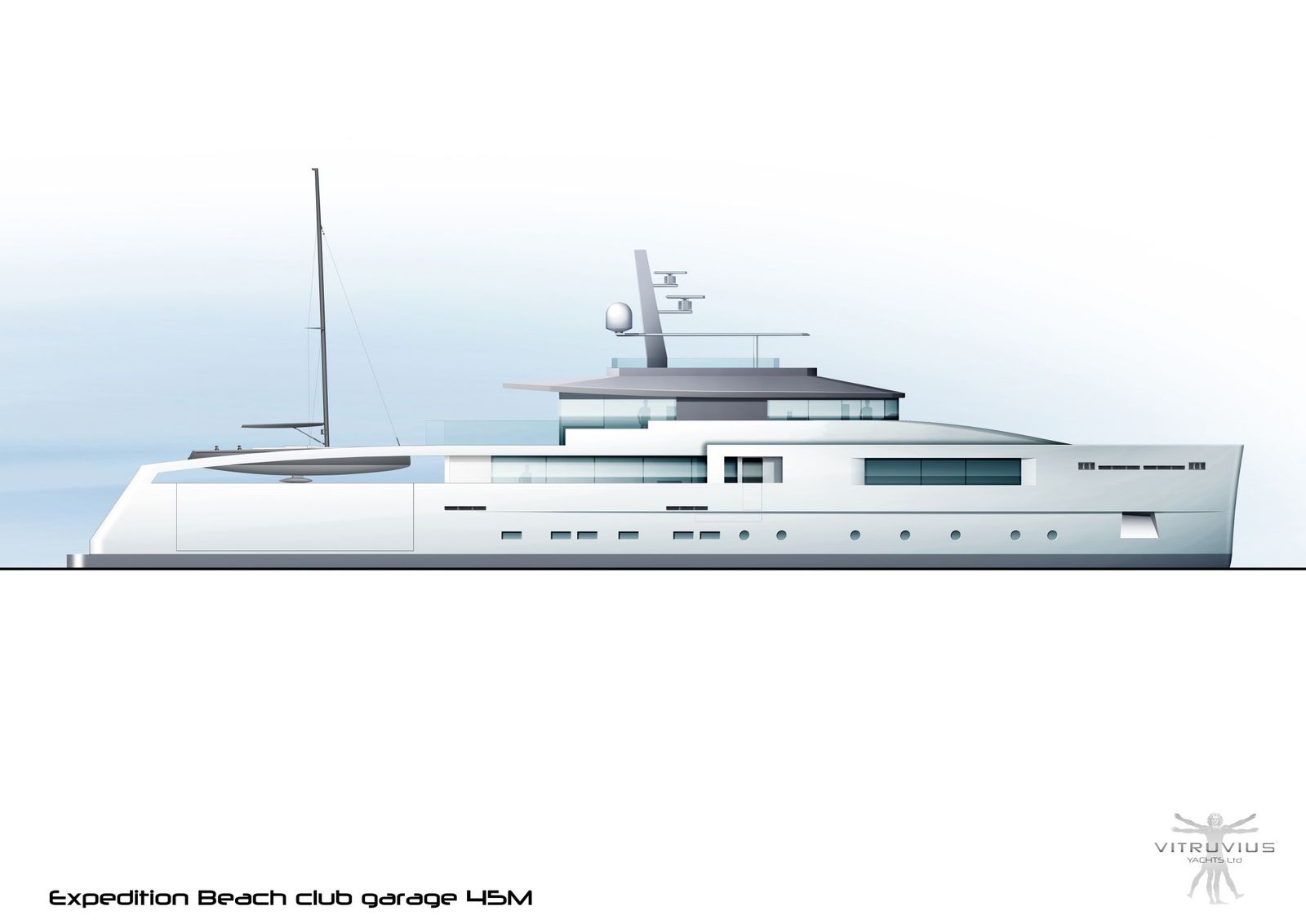 The Expedition Beach Club concept, available as a steel, 45-metre Ice Class yacht, has a lowered engine room position, allowing for the lazarette to be converted into a beach club for on-water entertainment.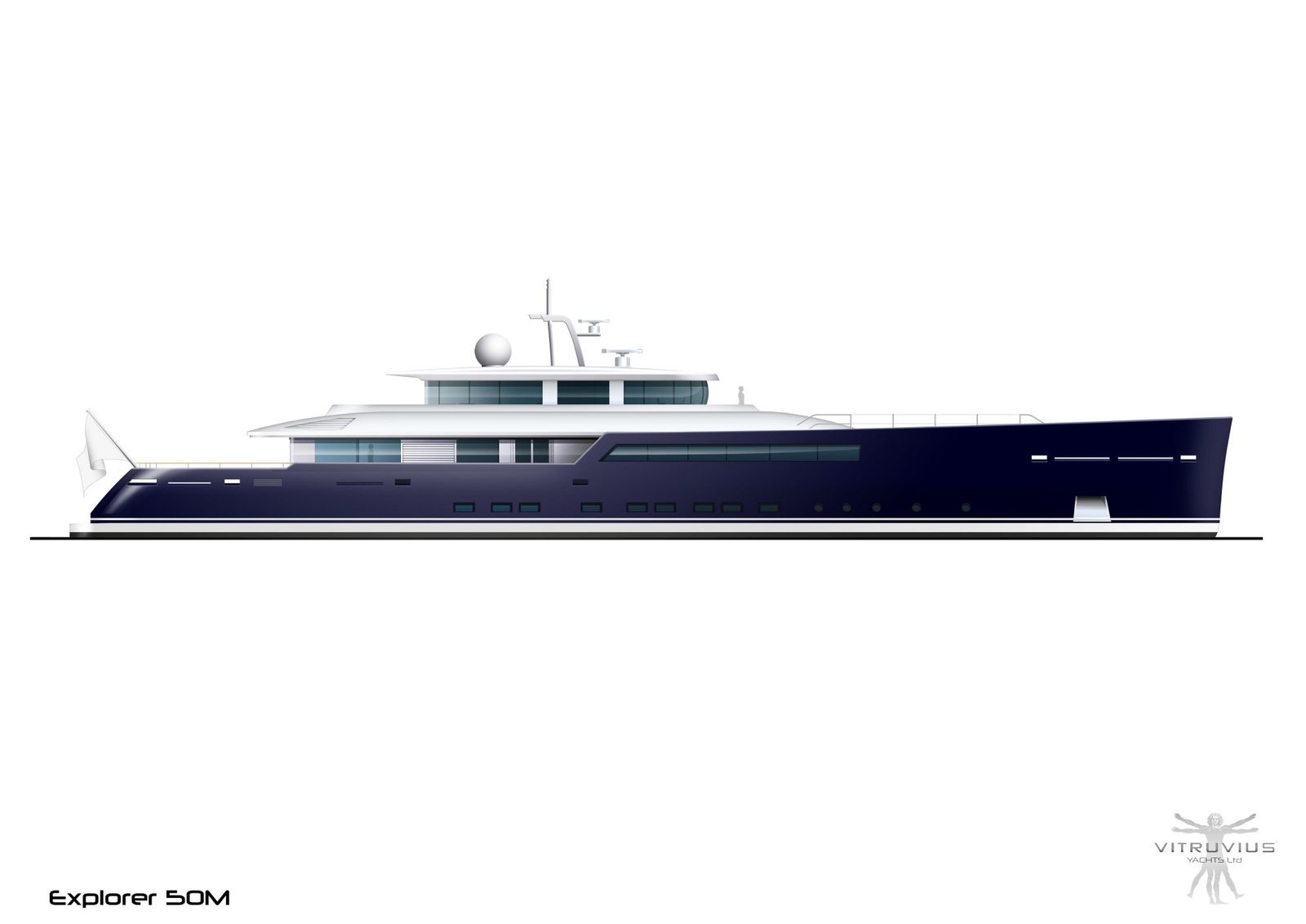 The Explorer concept, also available as a 50-metre aluminium yacht or a 46-metre steel yacht with Ice Class hull, has space under the foredeck for stowage of further tenders and multiple toys. These are accessed via gull-wing doors on each side of the yacht.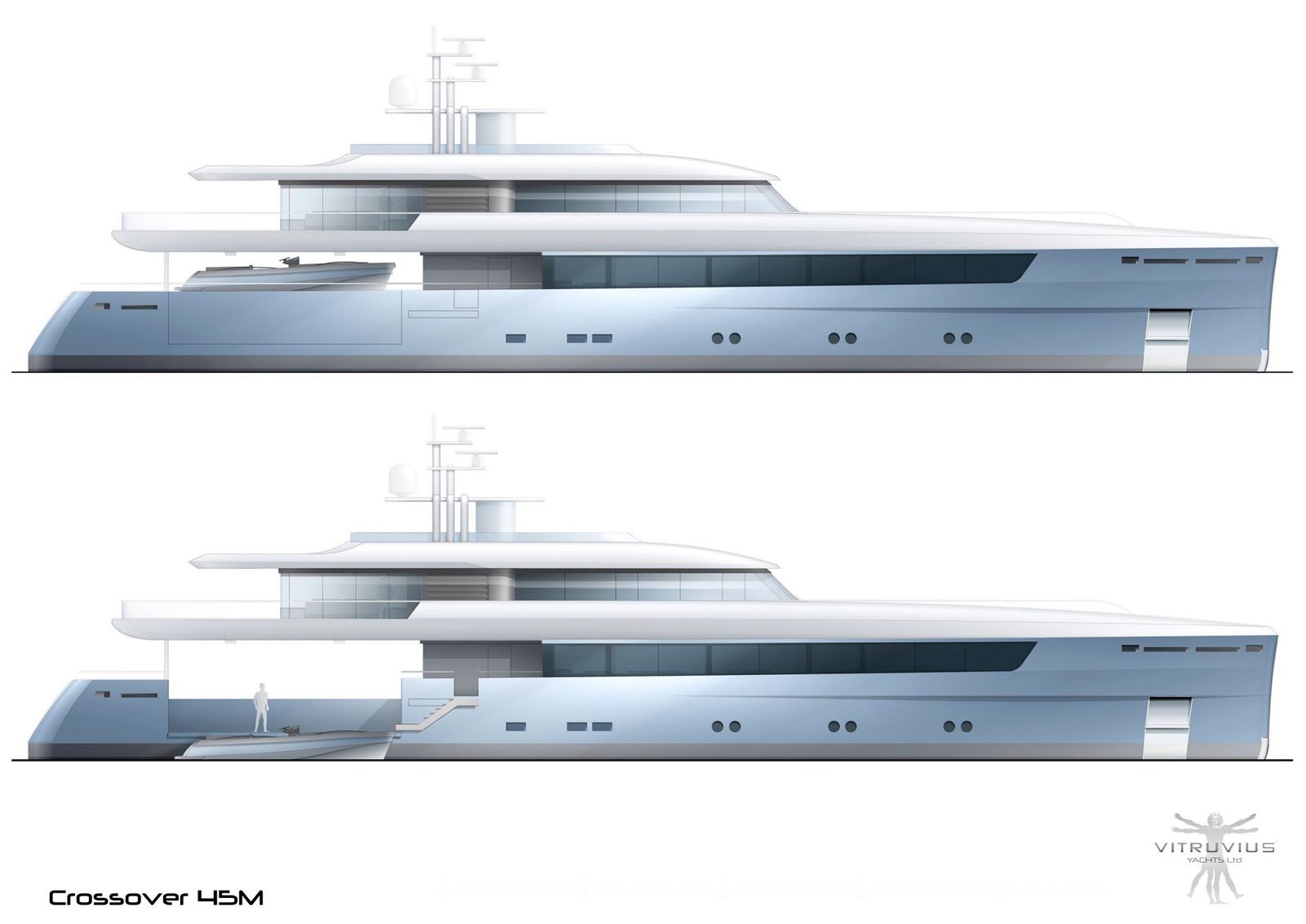 The 45-metre Crossover concept combines the capabilities and aesthetics of Vitruvius's explorer yachts with leisure and social aspects of a more traditional superyacht. It is available as an efficient aluminium-hull yacht or Ice Class steel hull. The foredeck has been fully exploited to provide ample seating and sun pads for enjoyment at anchor or underway, and an extended saloon and aft deck will be popular relaxation spaces.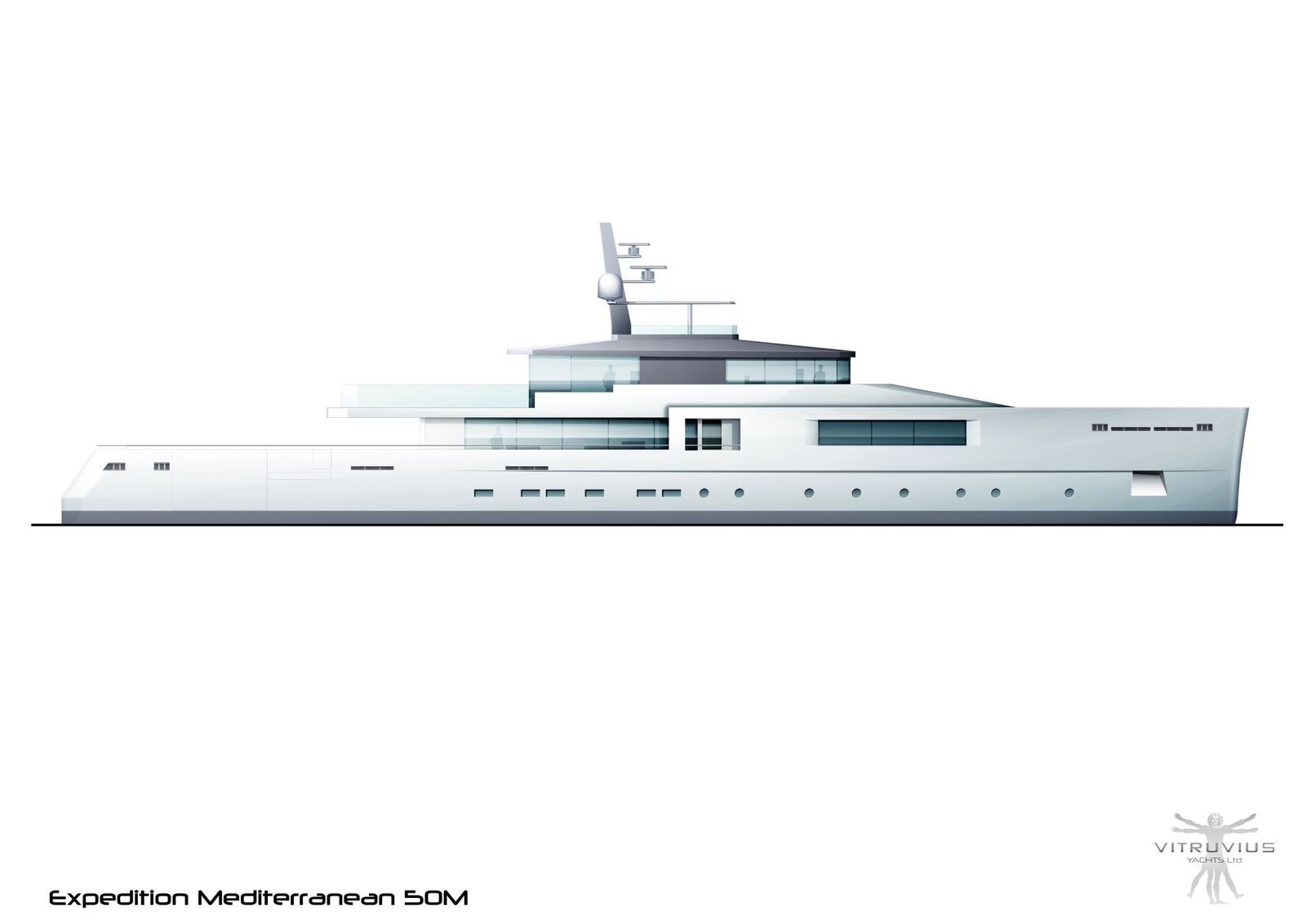 The 50-metre Expedition Mediterranean concept bears all the hallmark elements of a Vitruvius Yacht, including balanced superstructure, contemporary lines and efficient hull for long-range cruising. It also brings new dimensions to a yacht's operational versatility. The aft section of the Expedition Mediterranean has been maximised in order to stow large, robust tenders and toys in the lazarette for such exploits away from the mothership. Adding glamour and comfort, the main aft deck features an optional infinity pool to starboard with a fold-down beach terrace on each side of the yacht. There is also ample space for social gatherings or toys to assist in exploration.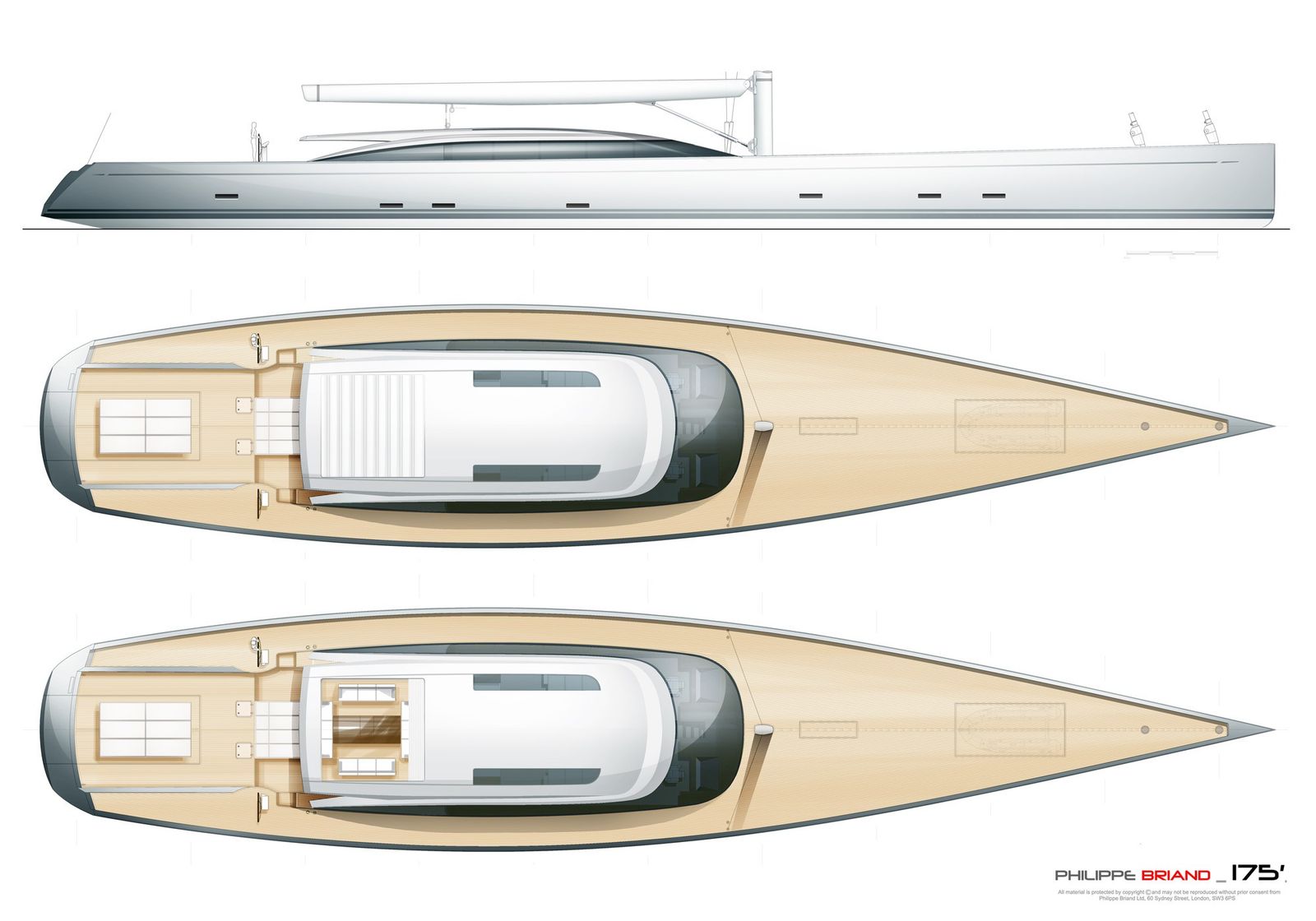 The sixth member of the range is the 55m sailing yacht. Under his sailing brand Philippe Briand, the designer has also created a 55-metre superyacht that represents the capabilities of exploration under sail. The yacht design was first inspired by a brief from a Californian yacht owner who was seeking long-range explorer for cruising in the Pacific Ocean. The essential criteria included a high maximum speed, an open, inside-outside style of living space, large tenders of up to 6.5 metres for trips ashore in remote areas, and a sizeable lazarette that converts to a beach club or fitness centre.
Technical features include a highly stable hull for reduced rolling and superior performance through advanced naval architecture to deliver a sailing speed of between 12 and 14 knots.