This. Is. Big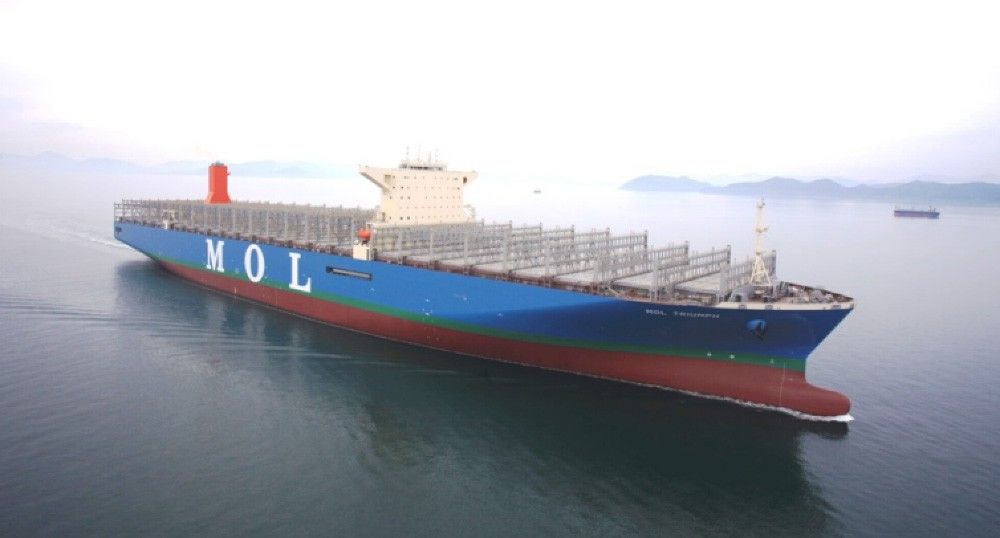 Mitsui O.S.K. Lines (MOL) took delivery of the world's largest containership named MOL Triumph.
She is the newest vessel in MOL's fleet, and the first of six 20,000 TEU-class containerships for the Japanese company.
The new behemoth is impressive. With 400m in length and 59 in width, MOL Triumph becomes the largest containership in the world surpassing USAC Barzan and MSC Oscar.
MOL Triumph has a capacity of 20,170 TEU, the first ship over the 20,000 TEU mark.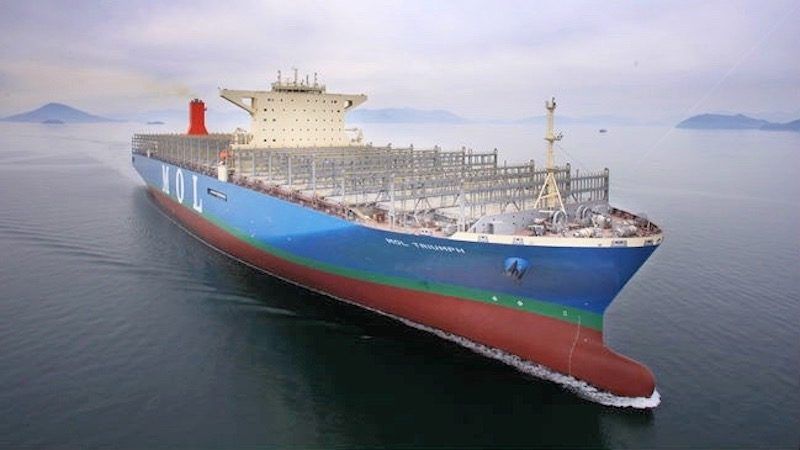 Built by the Samsung Heavy Industries, the ship will set on her maiden voyage from Xingang to Singapore. She will continue the voyage through the Suez Canal in route to Le Havre.
"The MOL Group is honored to unveil this new vessel, which is the largest containership in the world. The vessel is equipped with various new sustainable technologies to provide more efficient fuel consumption and improved environmental performance", said Junichiro Ikeda, President and CEO of MOL.
The new 20,000 TEU-class ships are equipped with various advanced energy-saving technologies including low-friction underwater paint, high-efficiency propeller and an optimized hull shape. All of these can reduce fuel consumption and CO2 emissions by about 25-30%.