The clients' feedback will help to develop the initial design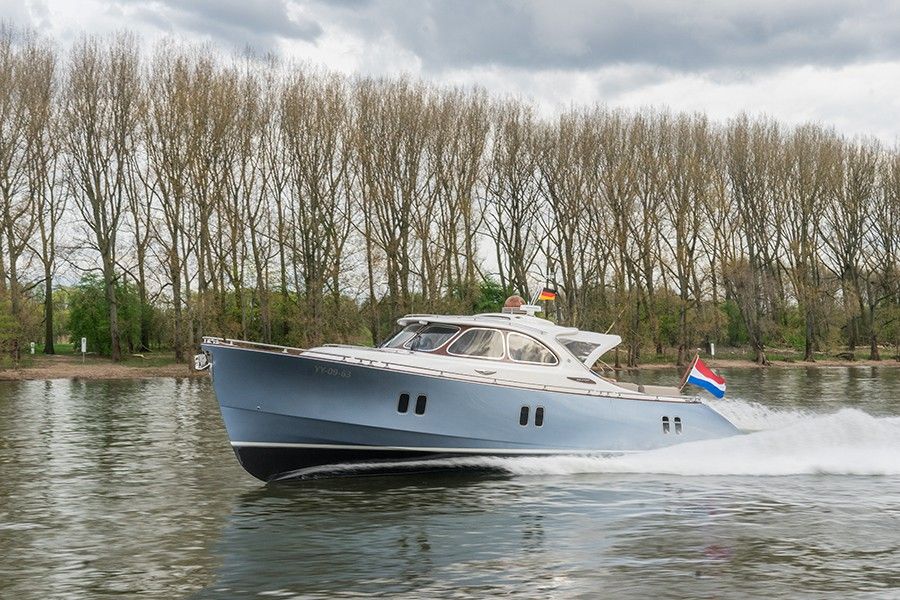 Zeelander Yachts, the Dutch shipyard that builds high-end motor yachts with an elegant New York commuter styled profile, have staged the 2018 Rhine Wine & Dine.
It's the first dedicated event for the current owners to have their support on the design evolution of the next generation of Zeelander models.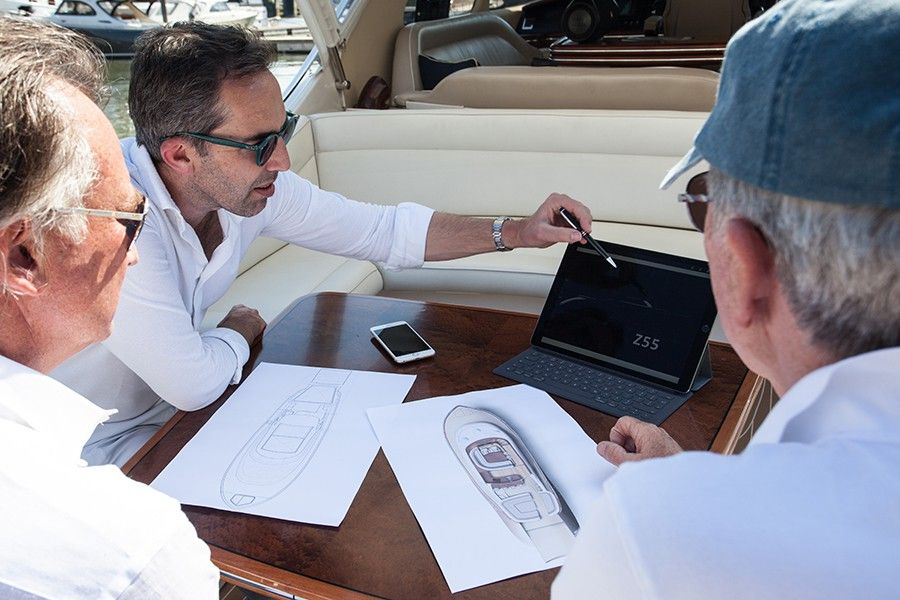 During the meeting, a number of owners of Zeelander Z44 boats gathered on the Rhine River and travelled along as a fleet through the German spring scenery. Most importantly, they discussed the initial drawings of the next model in the Zeelander range – Z55 Corniche, with the design and sales teams. The owners gave their valuable inputs on how to develop and maximise improvements of the concept and make it even more attractive, functional and beautiful.
Zeelander Yachts' largest market is the United States but the shipyard is very active in Europe too, with a focus on the French Côte d'Azur. That is why it was decided to give the new project Corniche a more modern South of France appeal. The name comes from the amazing famous seaside road that runs from luxurious resort of Saint Jean Cap Ferrat to Monaco.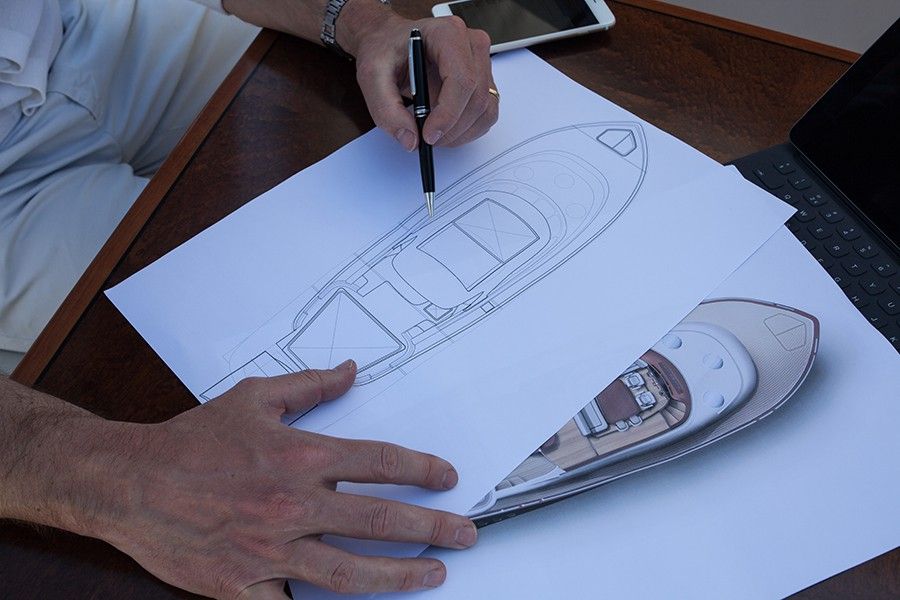 The yacht is going to be a cabriolet version of the 17-meter flagship Z55. The shipyard will consider the owners' feedback from the Rhine event and implement it in the design, interior solutions, materials, etc. As a semi-custom builder, Zeelander can even make changes during the production.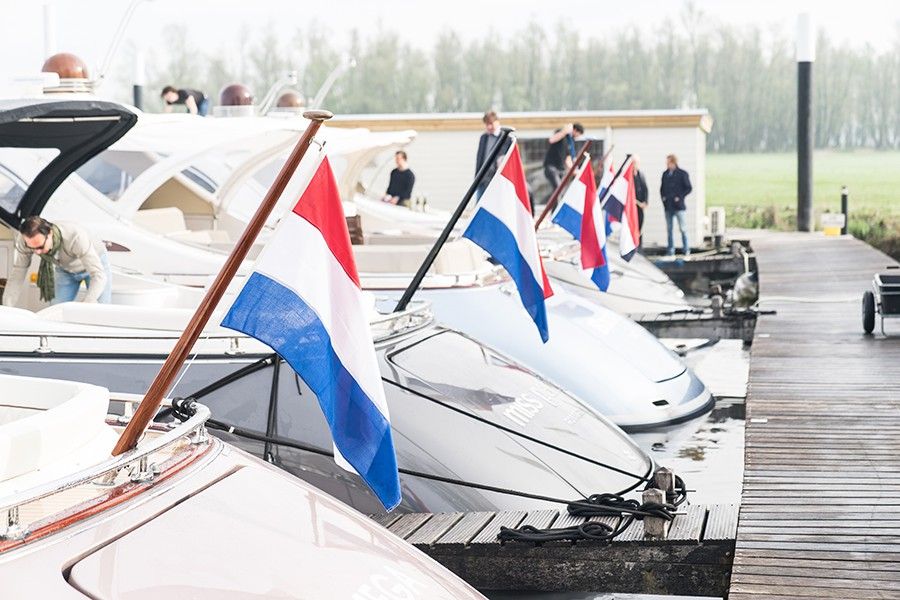 Full details of the new Z55 Corniche along with specifications, pricing and renderings are to be released end of May 2018.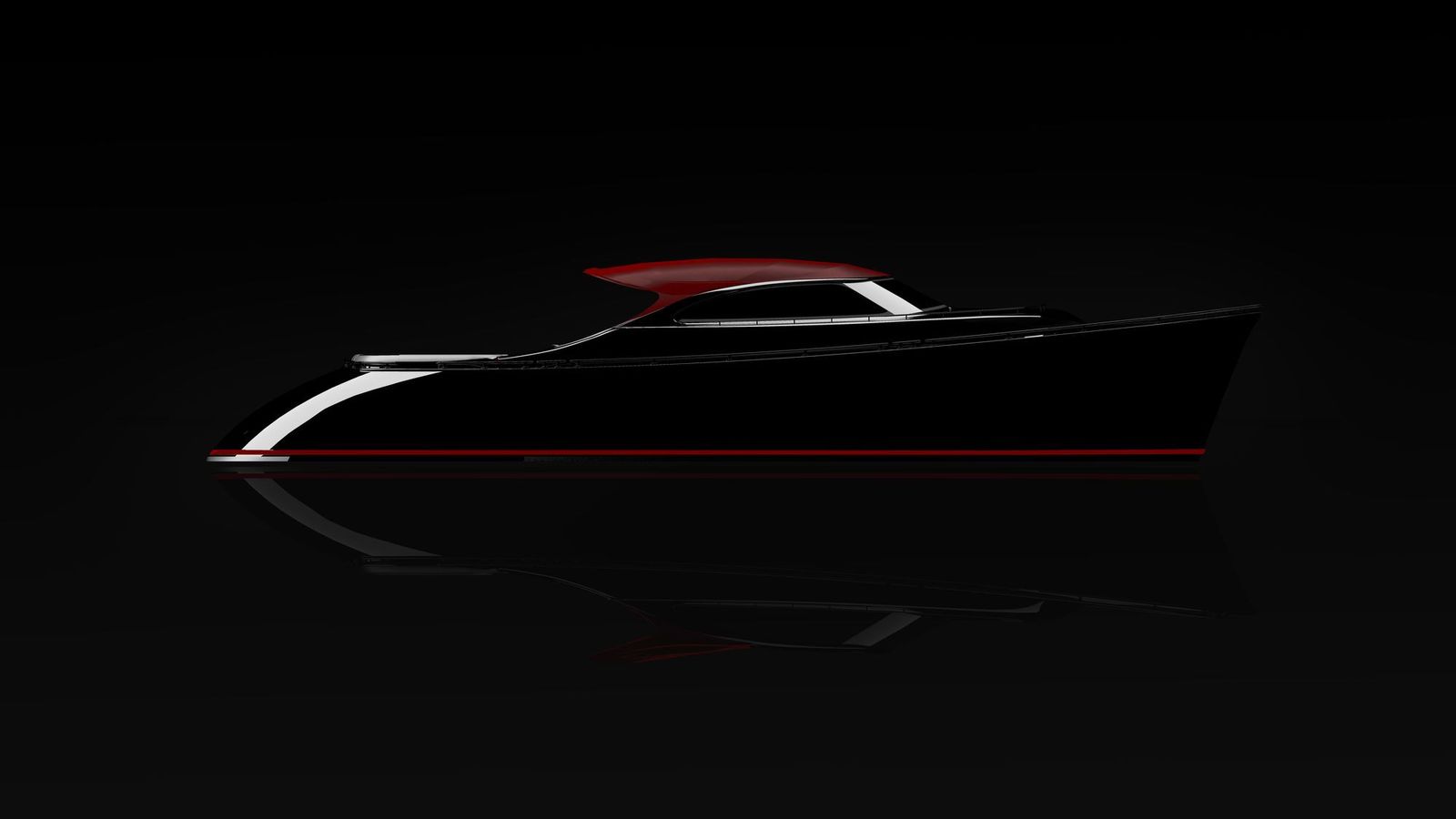 READ MORE: Zeelander Z55 Corniche