The American way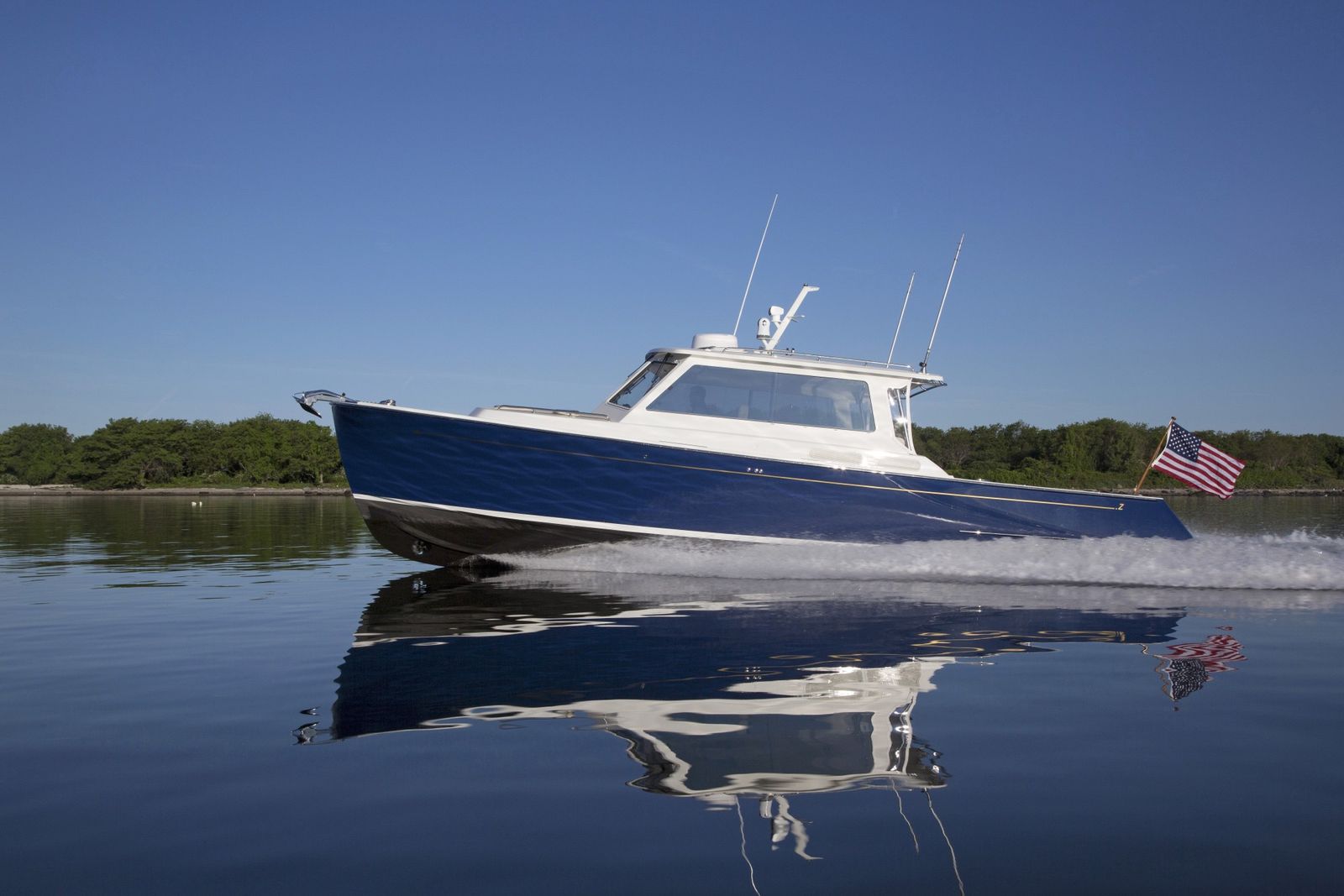 Penned by Zurn Yacht Design and built by New England Boatworks (NEB) this 38-foot (13.5 meters) pleasure yacht is an adaptation of the iconic New England design, with sleek lines, low-profile open pilot house, spacious cockpit, and stable hull.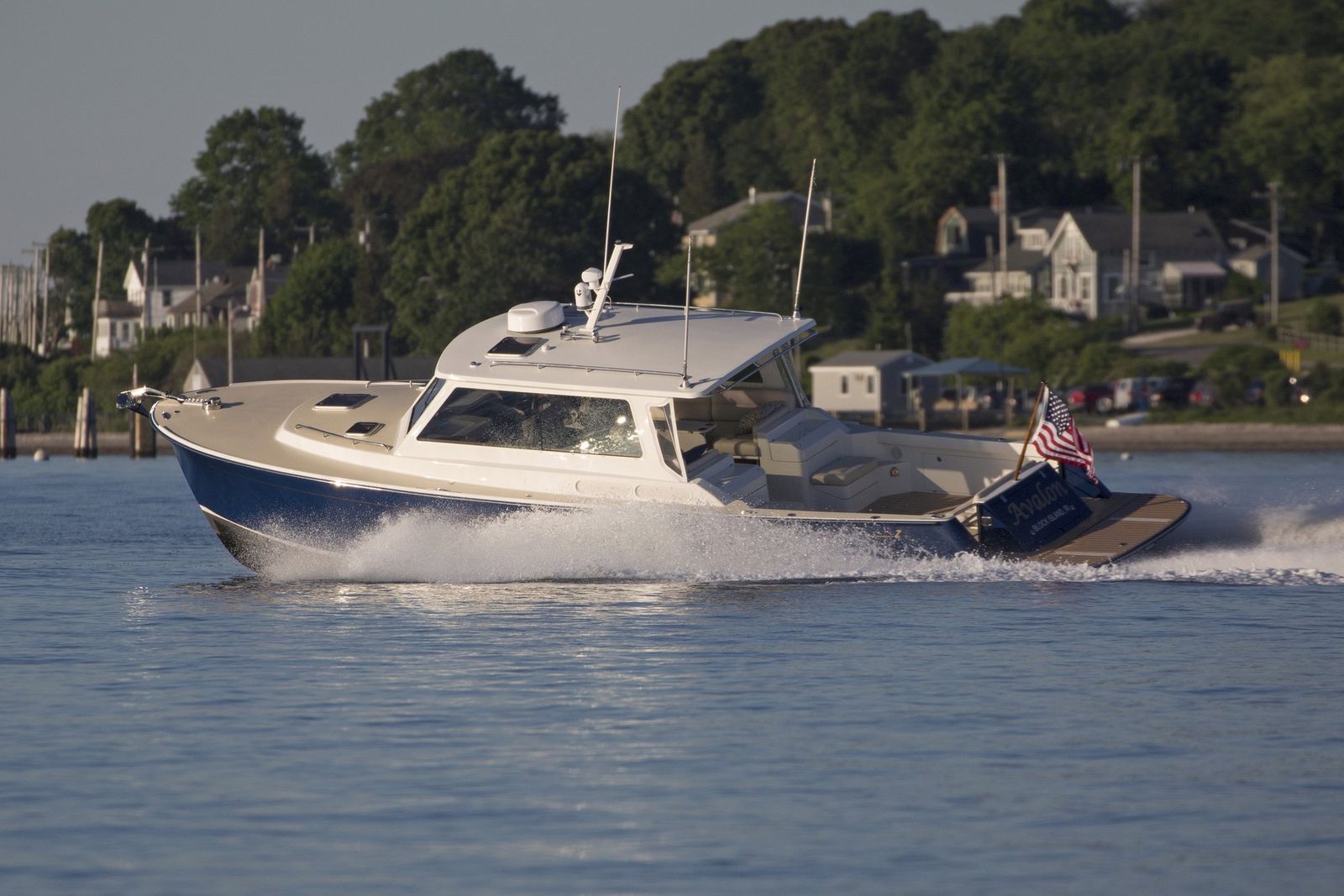 The Zurn/NEB 38 was conceived for fishing and diving, and to get you there quickly. The Ultra Jet drives are powered by twin Volvo Penta D-6 Diesel engines (a combined 870 hp for a 40 knots top speed) with a choice of wheel or joystick steering. She will comfortably cruise at 36 knots.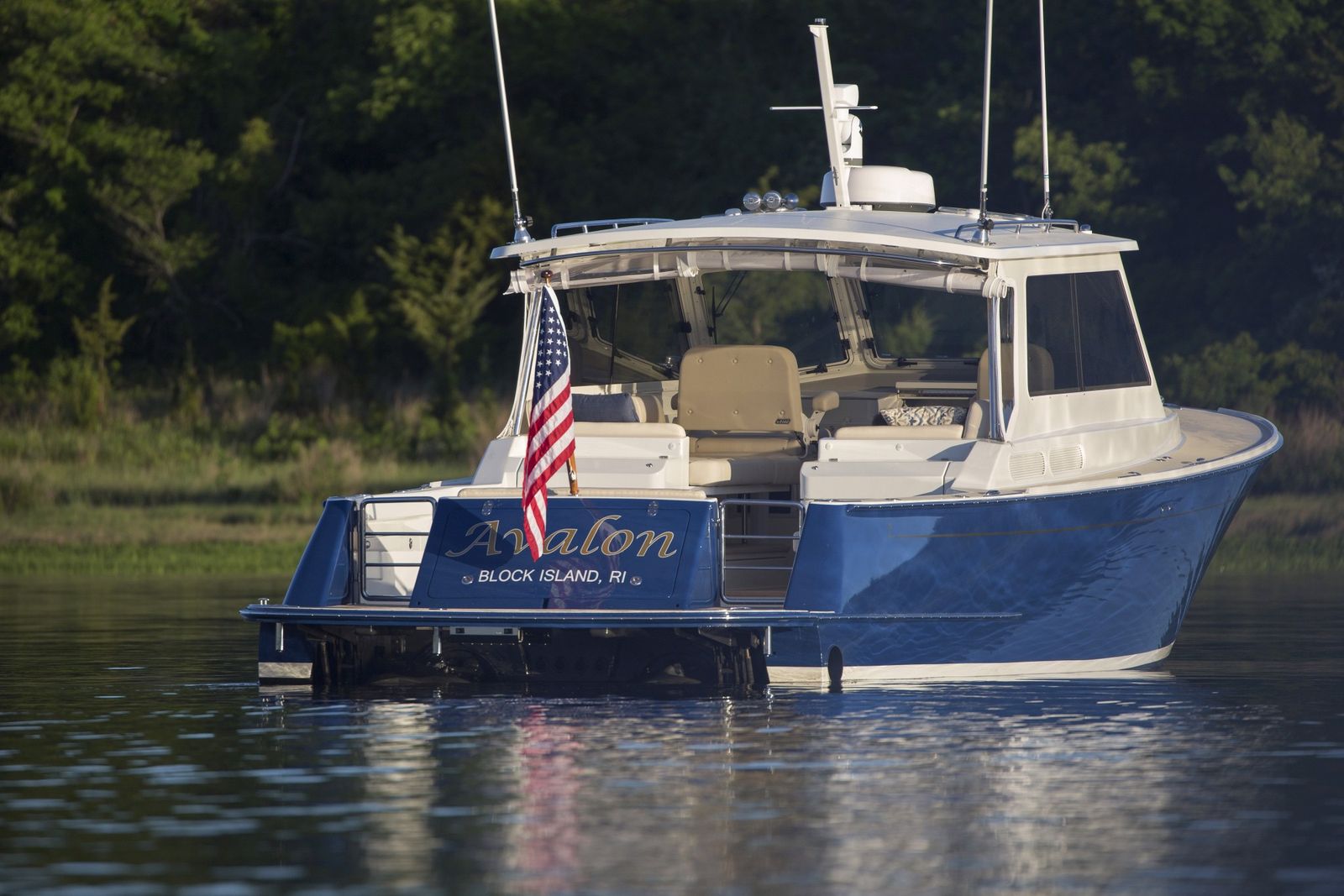 The hull and deck are built with an epoxy resin infused, cored composite construction, for a lightweight and strong structure. Careful design of the hard-chined, moderate-V planning hull optimizes hull shape efficiency and ride stability. Assisting the smooth ride is Seakeepers NEW 3DC battery powered gyrostabilizer, which delivers excellent stability while at anchor for diving or fishing. Additional control is offered by the Side Power bow-thruster.