Part of the Gazprom Neft Arctic fleet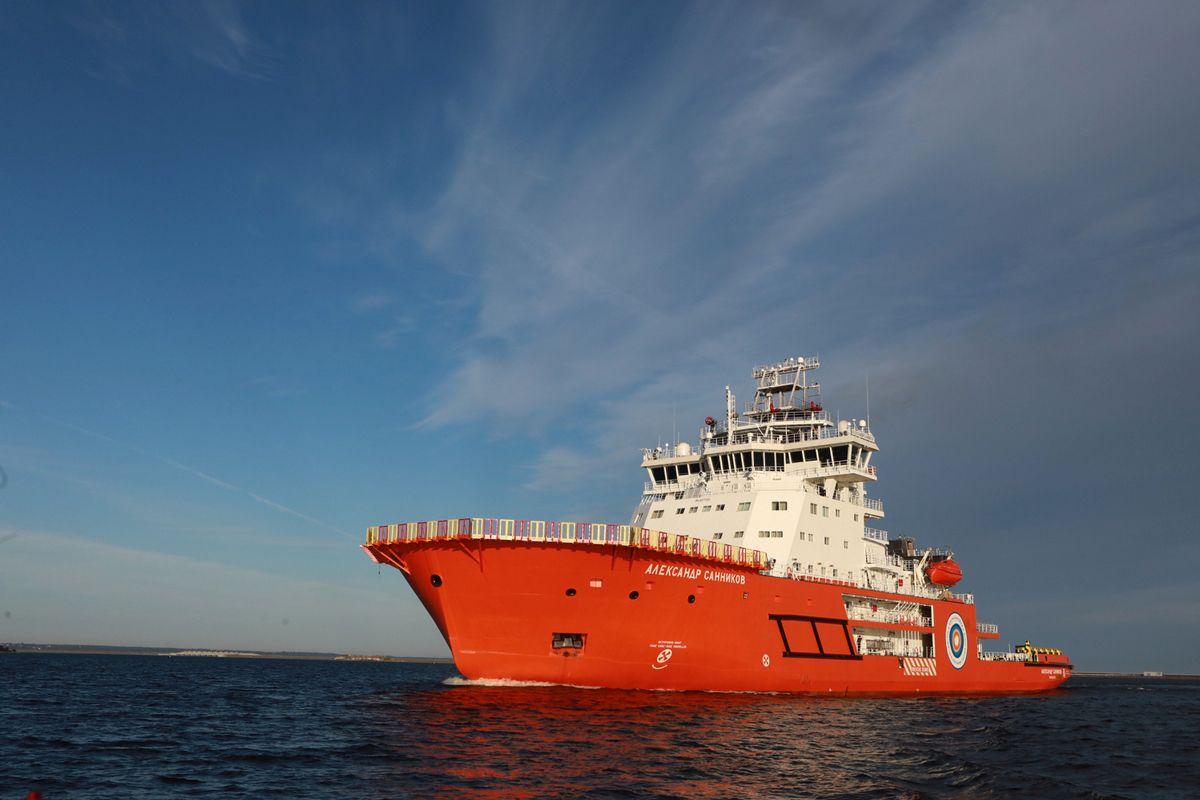 Alexander Sannikov is a diesel-electric icebreaker designed by Finnish company Aker Arctic Technology and built at the Russian Vyborg Shipyard.
The new vessel was commissioned by Gazprom Neft to support tankers going from Novoportovskoye field along the North Sea route. The new vessel will help ensure year-round supplies of Arctic oil to the global markets.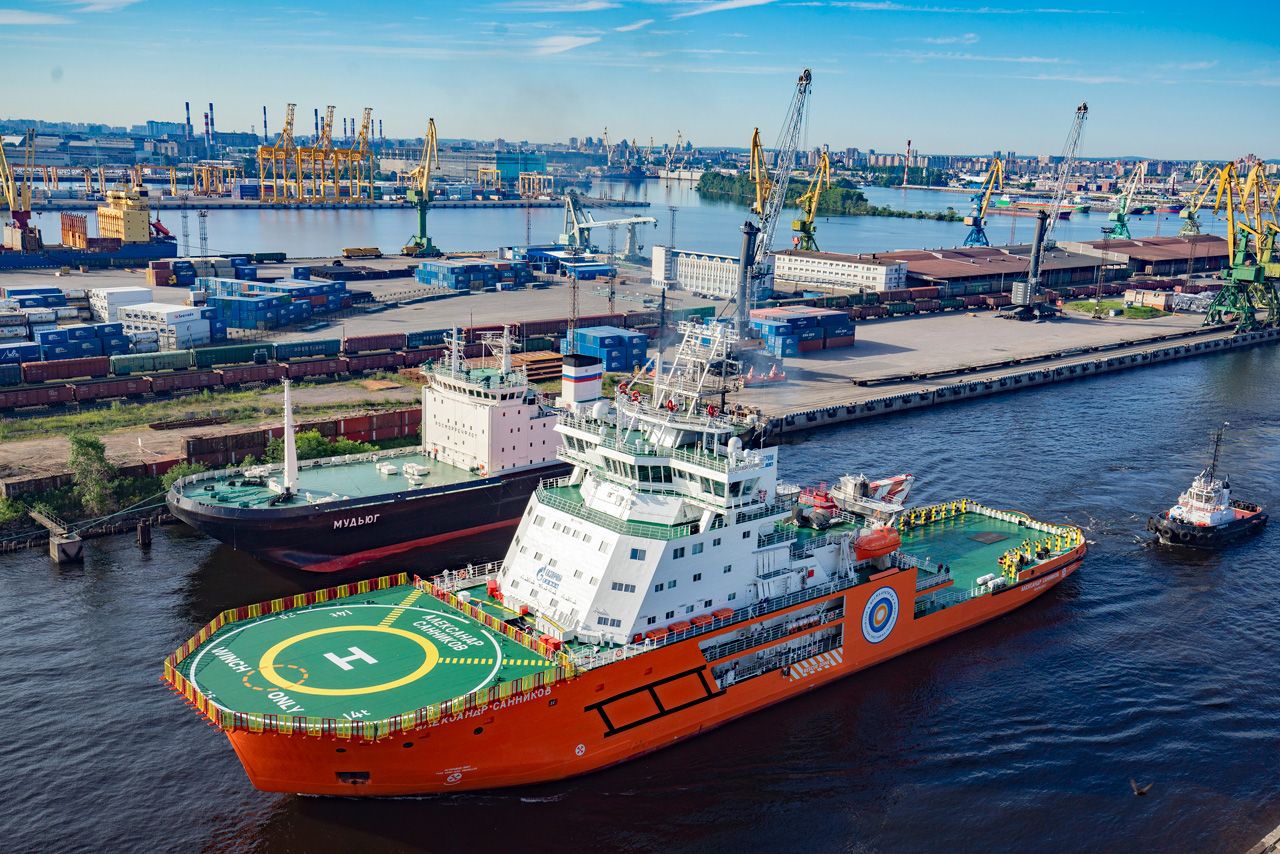 Gazprom Neft is currently the only oil company operating on the Russian Arctic Shelf. The Alexander Sannikov is the company's first icebreaker to be built under the "Arctic Time" programme. A second sister ship will be delivered by the end of the year.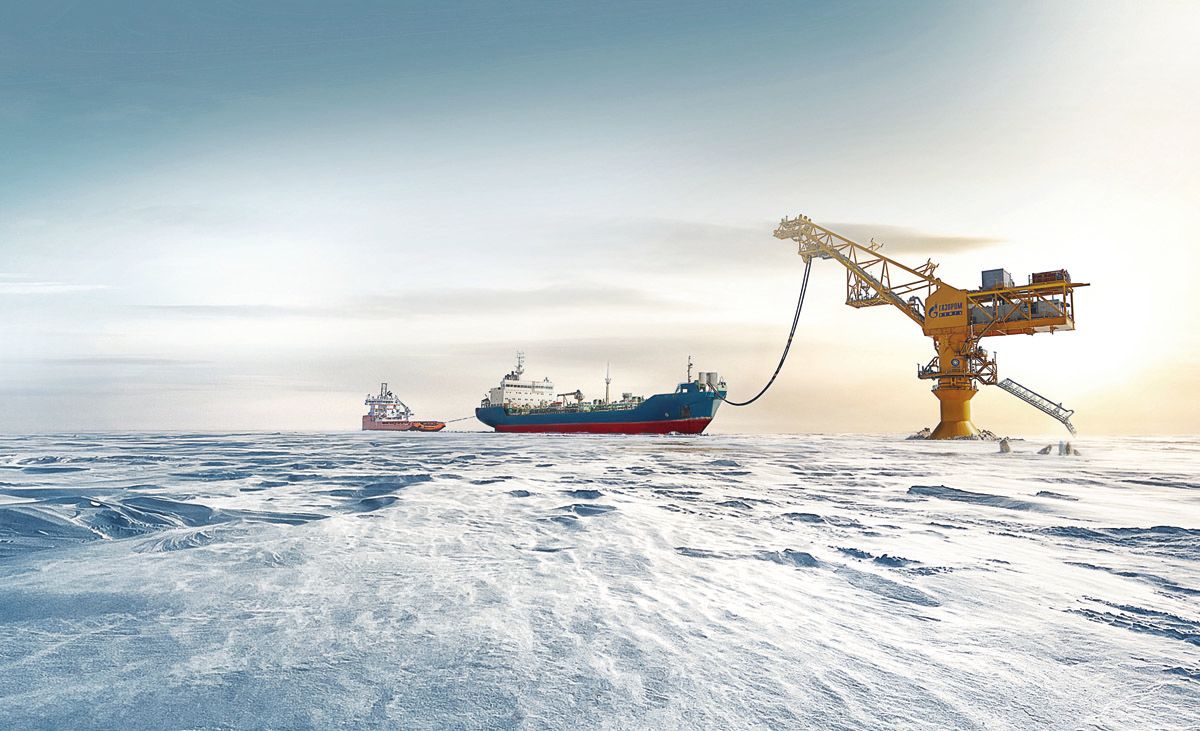 The Alexander Sannikov will be equipped with the latest dynamic positioning and integrated control systems. The vessel can operate independently for 30 days in extreme temperatures, with temperatures as low as −50 degrees.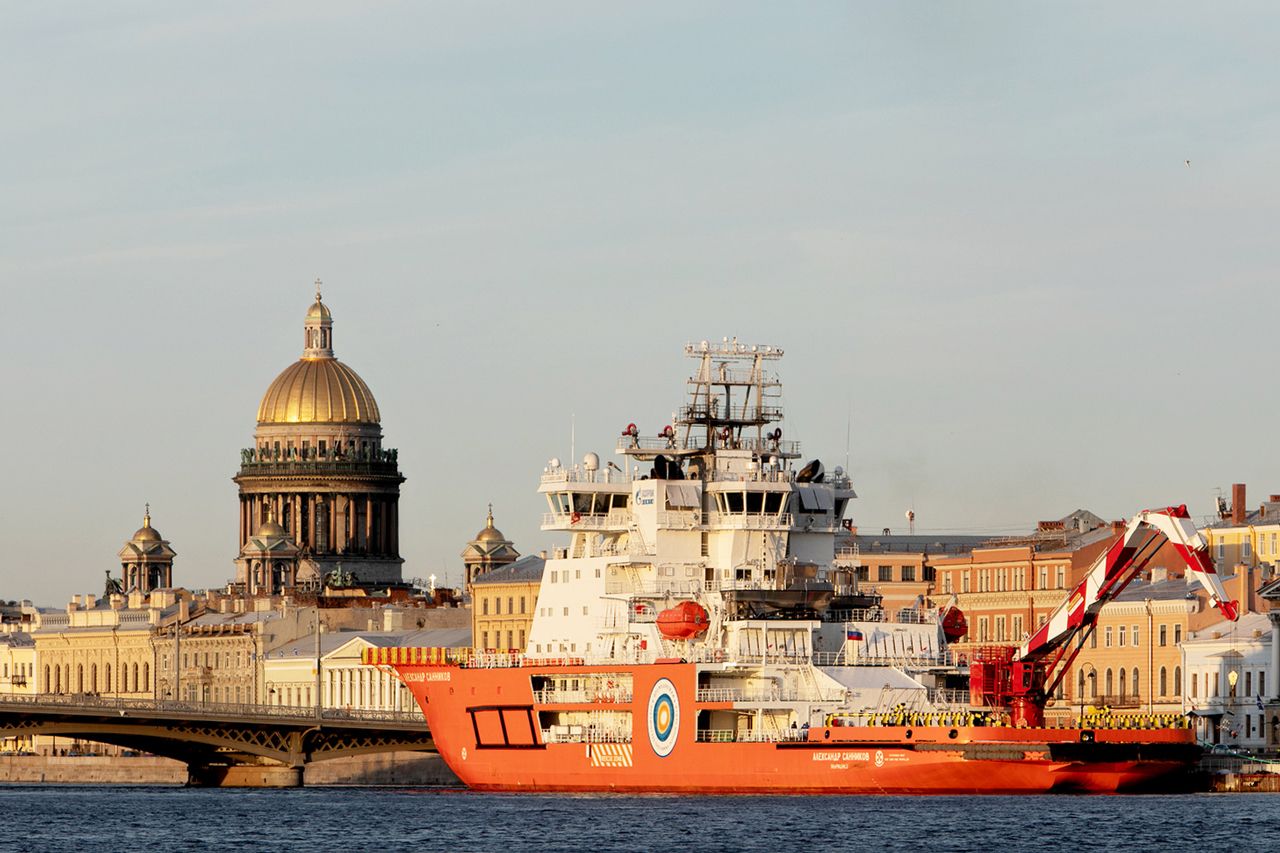 In open water, the Alexander Sannikov accelerates to 16 knots and can complete a full 360-degree turn within one minute. With a combined propulsion power of 22MW under standard operation, the vessel has a record ice-breaking capability, comparable to nuclear icebreakers. She uses a unique-shape hull and three Azipod azimuth thrusters, which can rotate 360 degrees and are located in the stern and bow.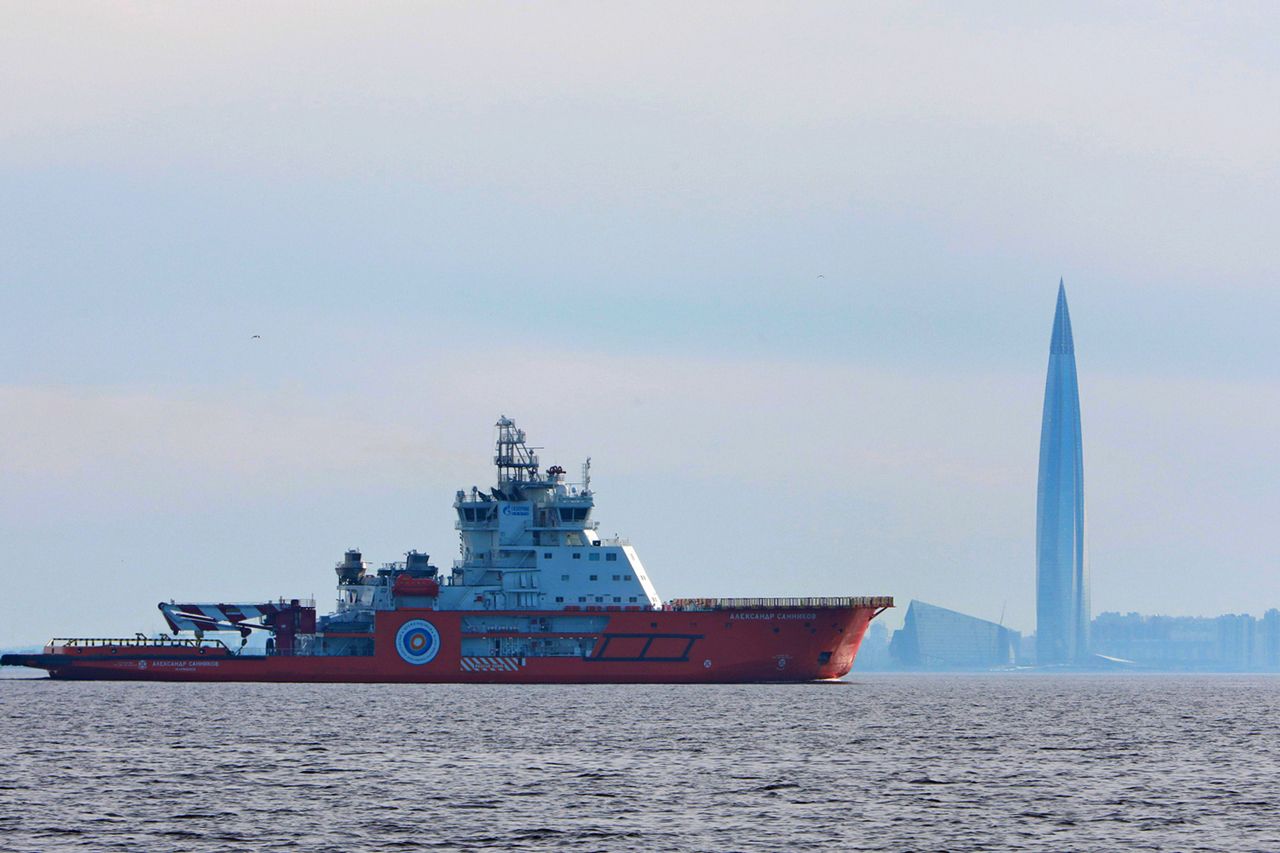 Conventional icebreakers crash into the ice, breaking it down through their sheer weight. The Alexander Sannikov uses external screws and the hull to cut through the ice and effectively "mill" it, allowing the vessel a greater degree of manoeuvrability.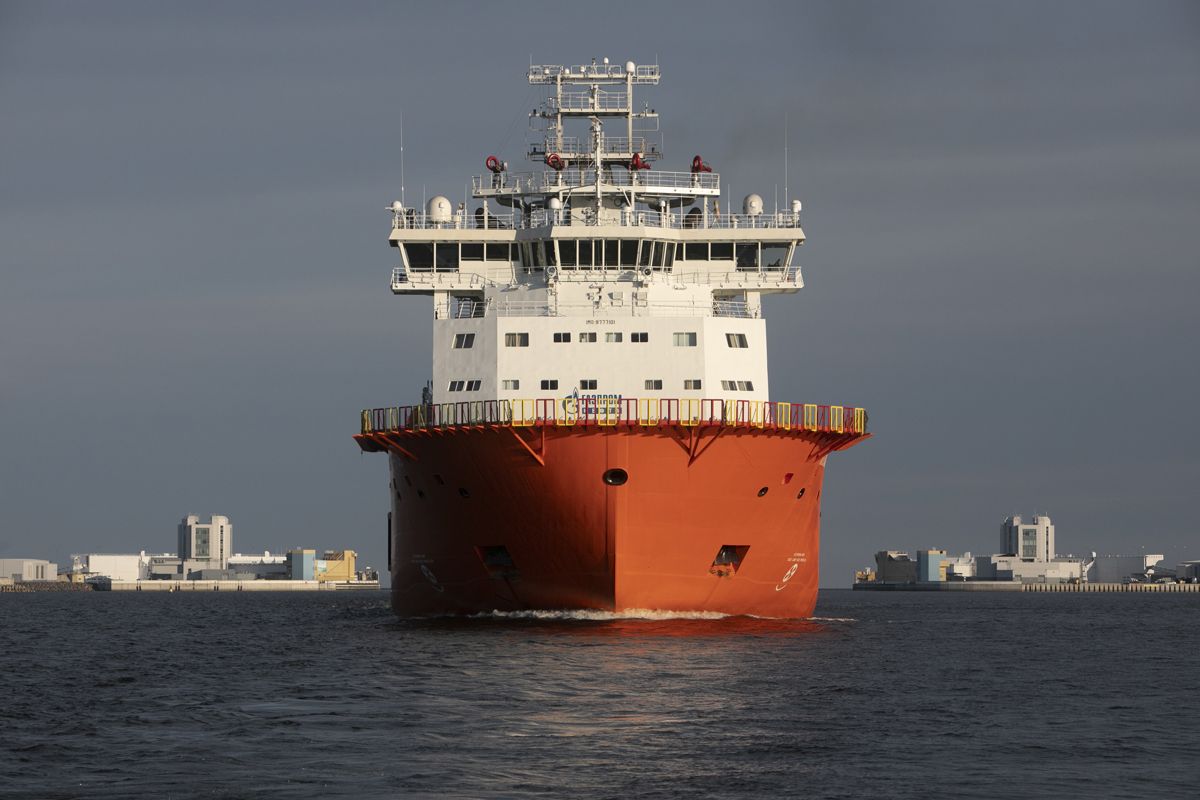 With its fire station, hospital, helicopter pad, emergency lifeboats, powerful winch and crane with a lifting capacity of 26 tonnes , the Alexander Sannikov's functionality exceeds that of most icebreakers currently in operation. In addition to supporting tankers, it can independently transport freight, act as a towing vessel, and be involved in rescue operations.
READ MORE: The biggest icebreaking vessels in the world