Superyacht concept Mauna Kea revealed by Italian designer Roberto Curto
101m of awsomeness
Italian designer Roberto Curto has unveiled the concept for 101m superyacht named Mauna Kea.
The concept was developed in collaboration with brokerage firm SuperYachtsMonaco and naval architect Mario Grasso. The concept is inspired by the Hawaiian volcano with the same name.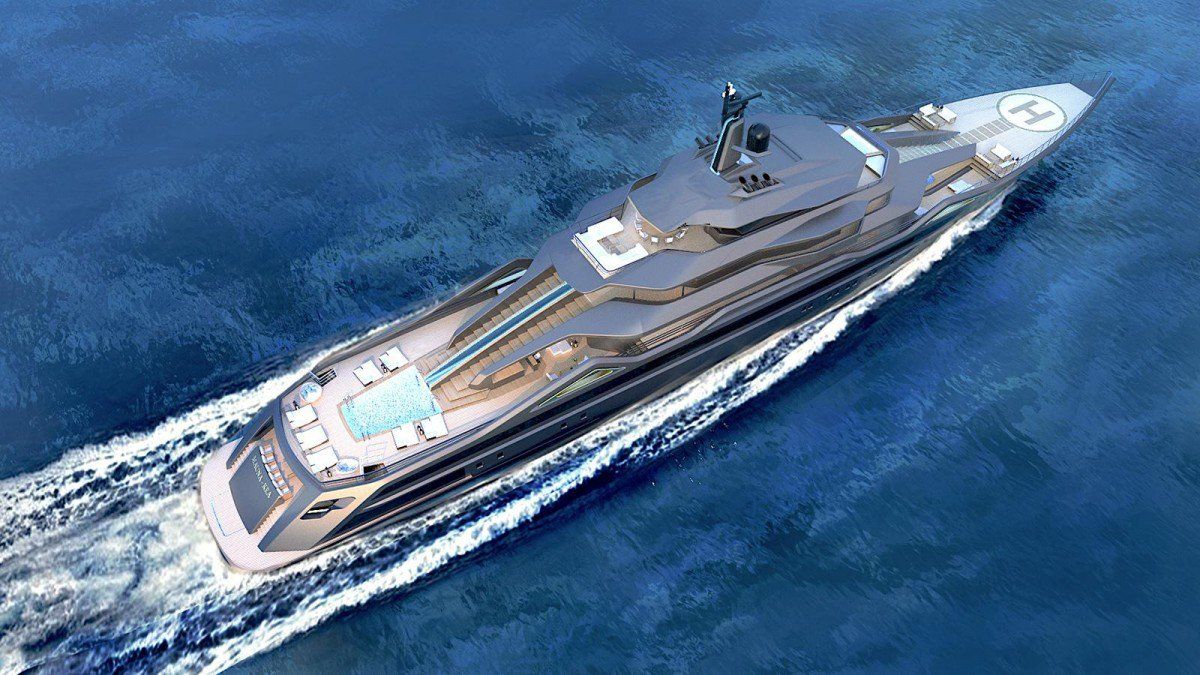 Mauna Kea features two large staircases that lead from the main deck to the upper deck.
The superyacht can accommodate 12 guests and a large crew of 22 people.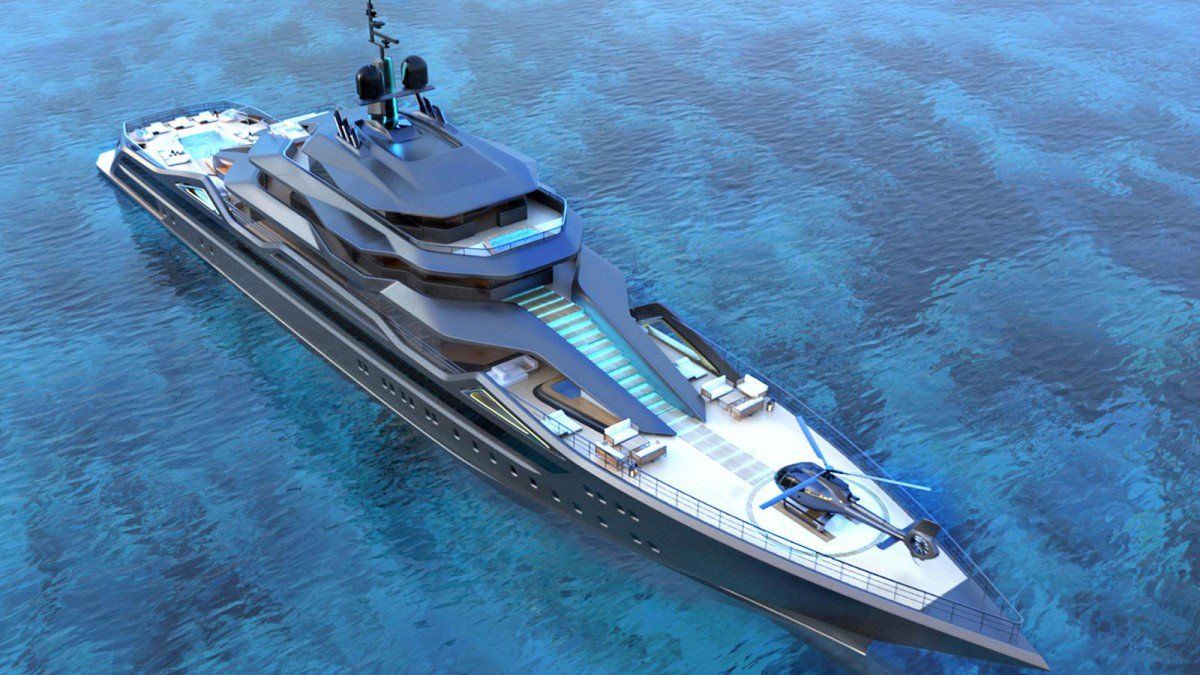 The hull is designed for a top speed of 16.5 knots but will have a range of 6.000 nautical miles when cruising at 12 knots.
Italian designer Roberto Curto has also collaborated with Polish yard Galeon and RIB manufacturer Capelli. The new superyacht concept Mauna Kea has attracted the interest of Fincantieri Yachts.