Sea oddities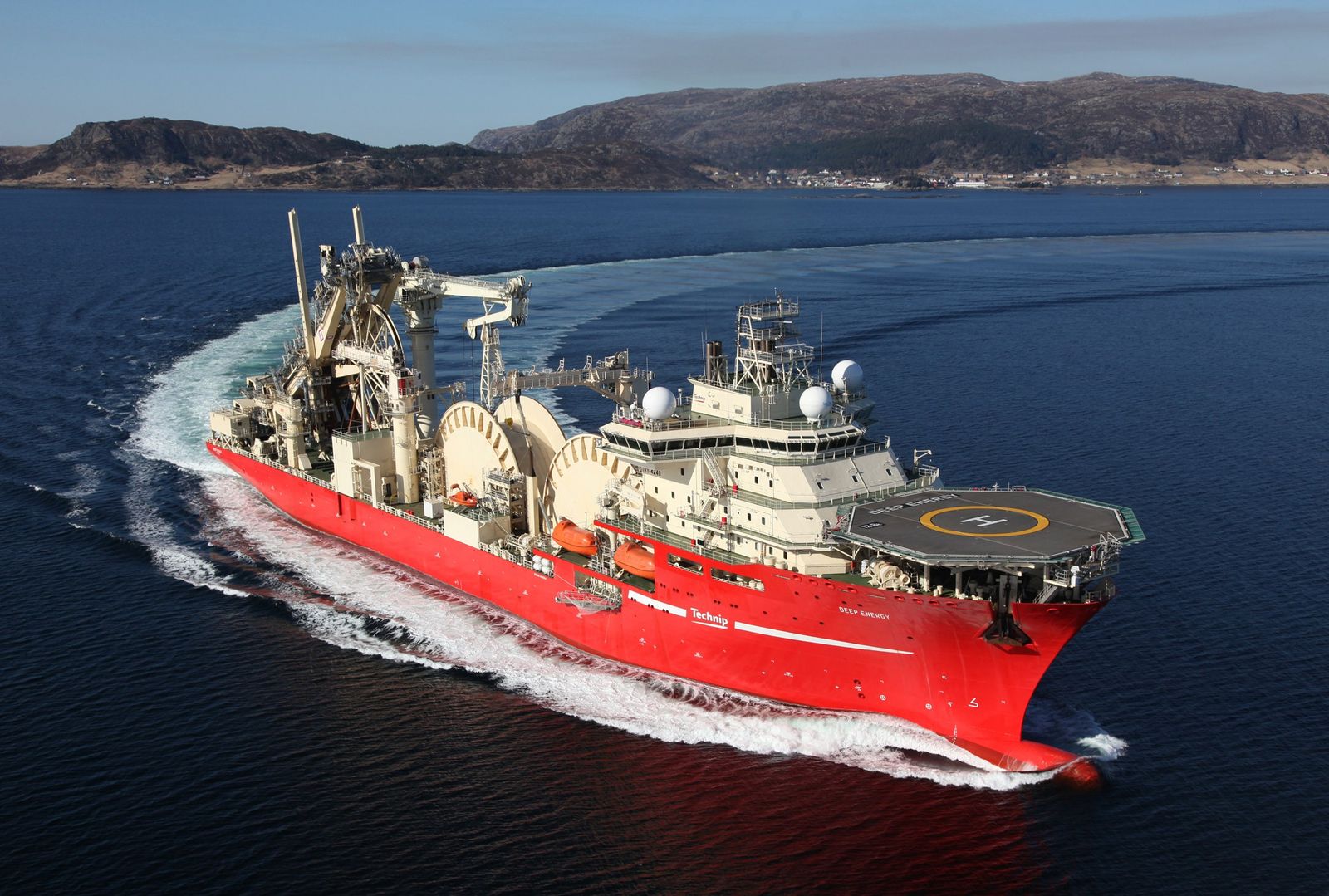 Deep Energy is one of the oddities of the seas. It is a pipe-laying ship, one of the biggest and fastest of this kind.
She was built in 2013 and has the capacity to install rigid pipe, flexible pipe and umbilicals in water depths up to 3,000 m via the reel-lay method.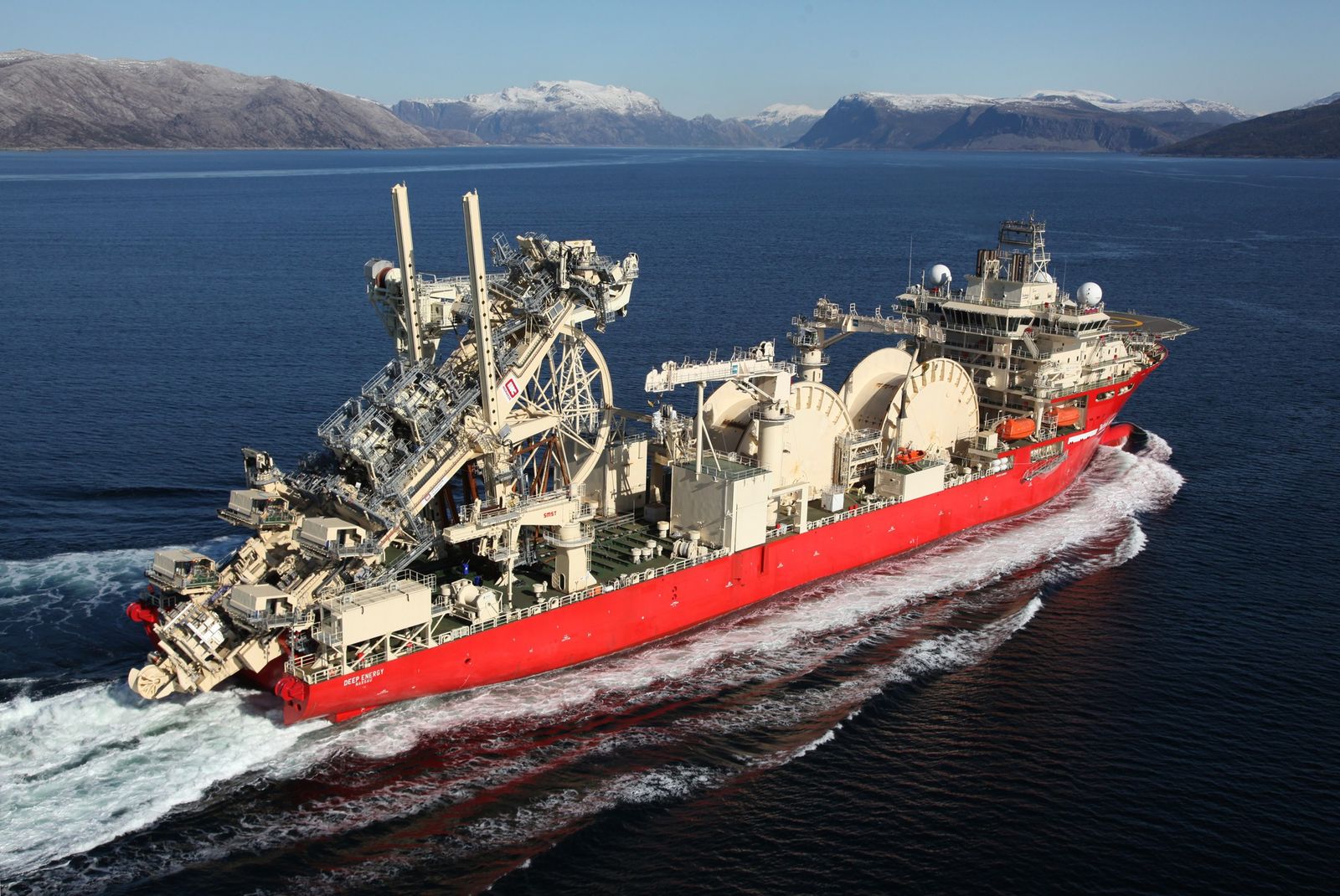 Deep Energy is owned by French company Technip. She was designed to operate on the North Sea, Atlantic basin and inter-continental projects. She is also a fast ship, having a service speed of 19.5 knots, which enables her to transit fast between work sites.
The pipelay system is designed around a tiltable tower at the vessel stern. The tower's range of laying angles varies between 90° and 30° to allow laying of both rigid reel lines from 4" to 18" and flexibles/ umbilicals (up to 24" outer diameter) in water depths from 16 m to 3,000 m.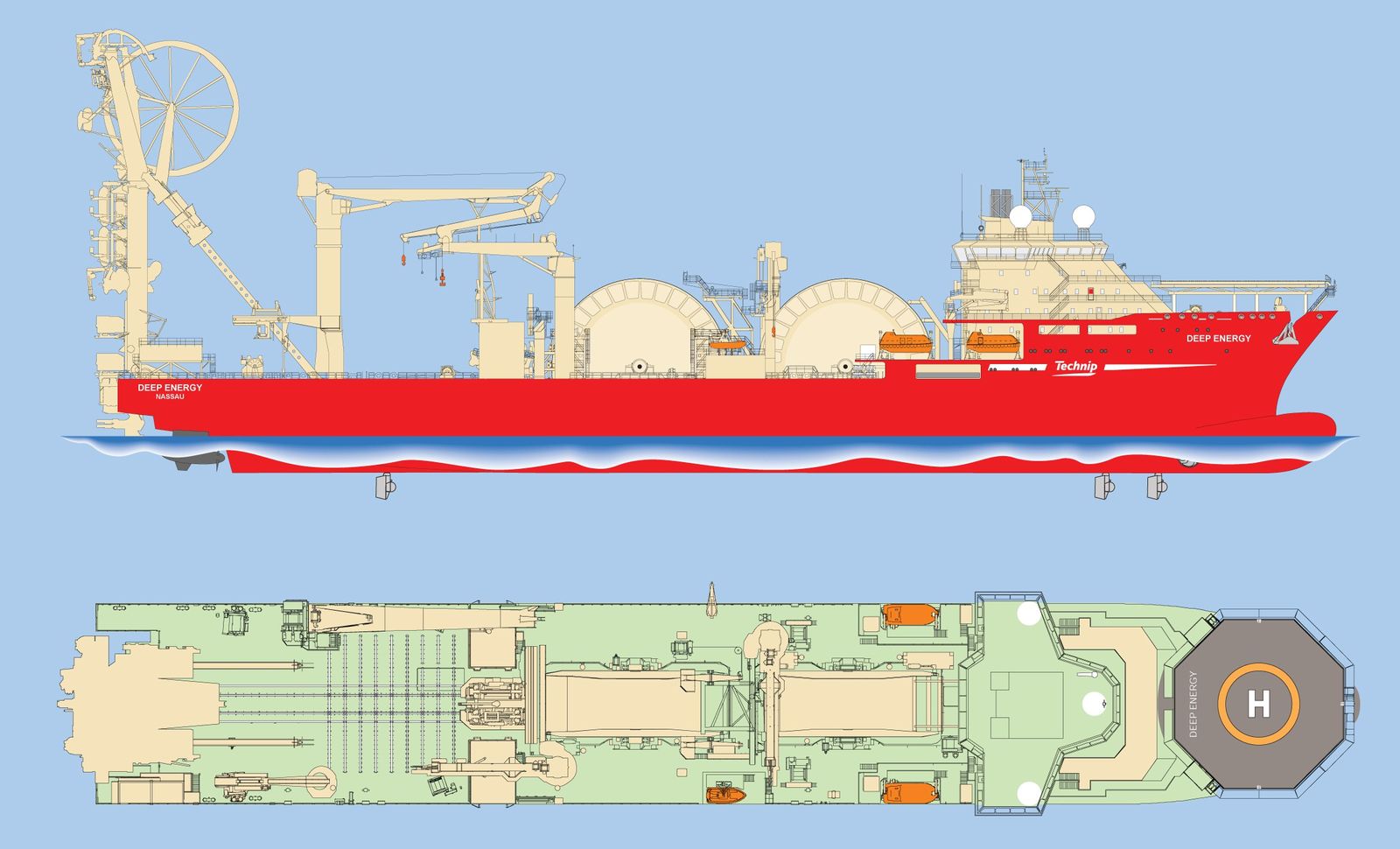 Pipe-laying requires a very versatile ship at sea. So, Deep Energy uses two forward tunnel thrusters, three centerline retractable Azimuth thrusters and two Azipods aft. All of them, plus the pipe-laying machinery are powered by six diesel generators Wartsila 9L32 which provide a total of 24.9 MW of power.
Deep Energy is 195 meters long and can accommodate 140 persons on board in 107 cabins. She also has a large helideck, on which you cand land even with a Sikorsky S-92 helicopter.