Preserved today as a museum ship in Yokohama, Japan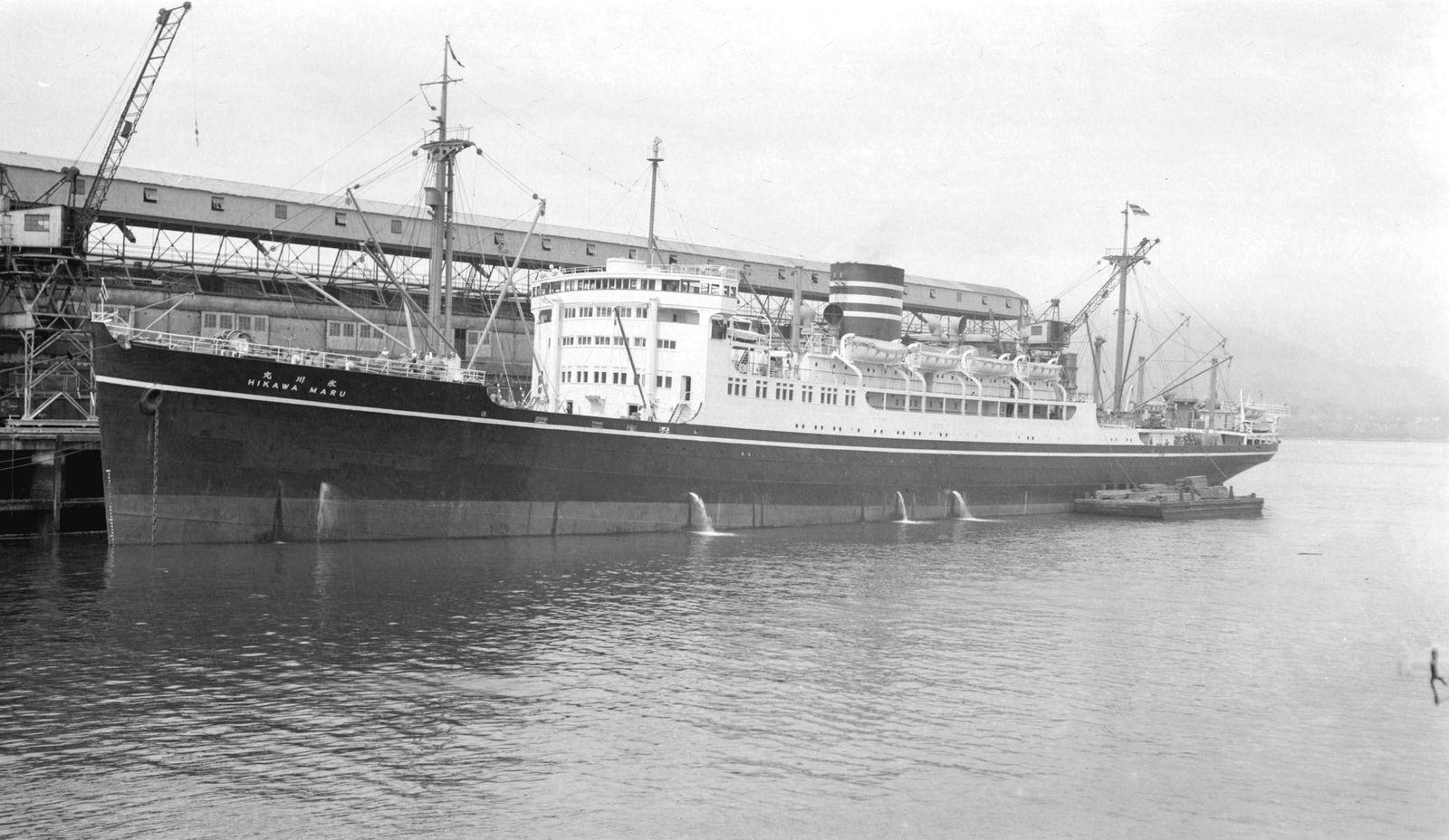 We've seen the stories of the great Atlantic liners built in Europe or the United States, but let's take a look at the liners from the Far East.
Japan was entering the race for ocean liners before the WWII, in order to operate routes over the Pacific Ocean. Many of the liners were lost in the war, but a few survived. One of them is the Hikawa Maru, today a museum ship permanently berthed at Yamashita Park, Yokohama, Japan.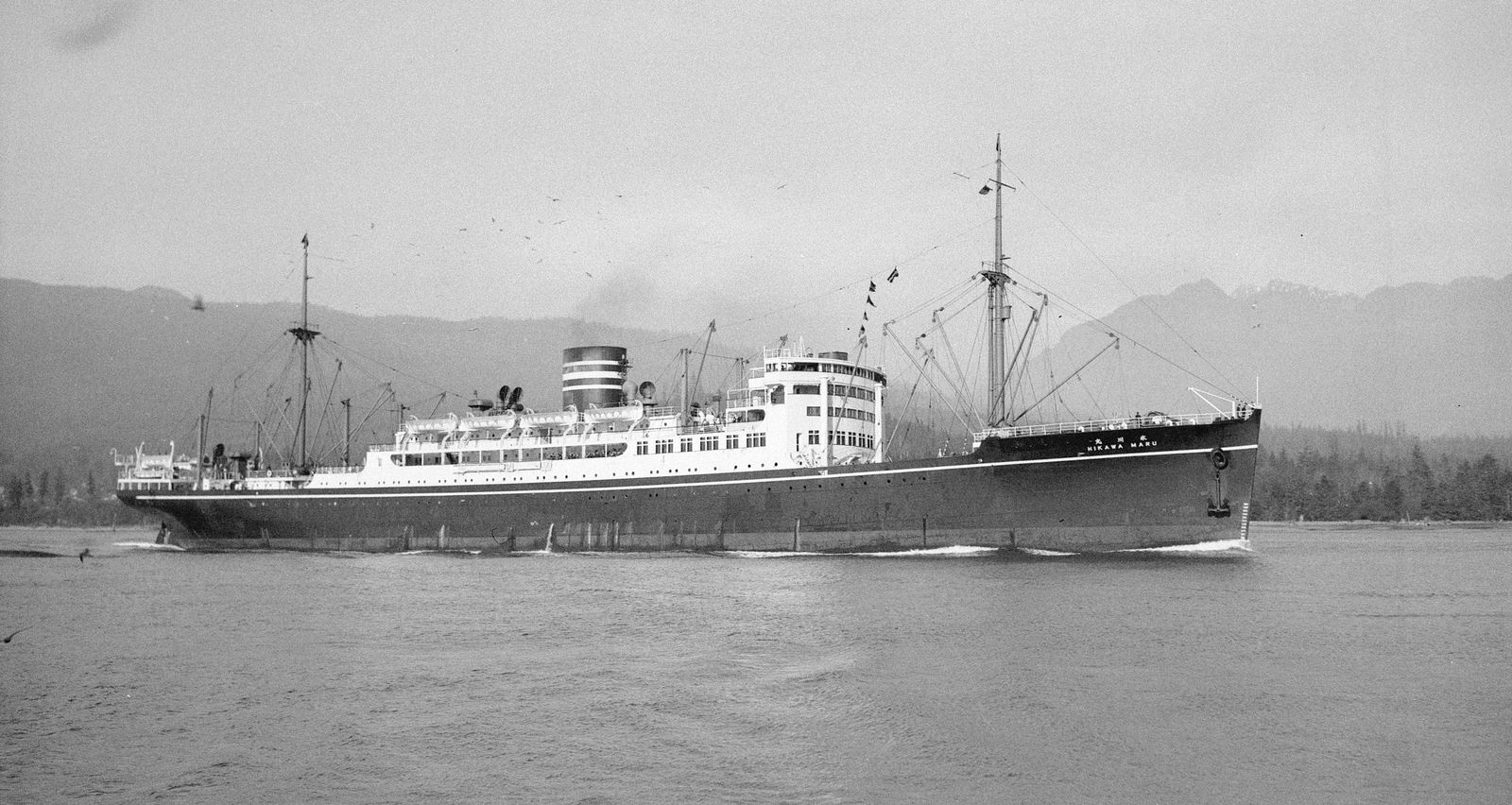 Hikawa Maru was built by Yokohama Dock Company for Nippon Yusen Kabushiki Kaisha (NYK Line). Launched in September 1929, Hikawa Maru made her maiden voyage across the Pacific from Kobe to Seattle on 13th May 1930.
She was one of three Hikawa Maru class motor ships. All of them were named after major Shinto shrines. The other two ships were Heian Maru and Hie Maru. Both of the sister ships were lost in the Second World War.
[Photo:51803] With 163m in length and a beam of 20m, the
Hikawa Maru
was an imposing vessel, but small if compared with the European liners. She could reach a top speed of 18.5 knots and could carry 331 passengers on board. [Photo:51802]
Hikawa Maru
and her sisterships were used for the regular liner route between Yokohama, Vancouver, and Seattle. The Japanese liners had a reputation for excellent service with splendid food and beautiful art deco interiors.
Hikawa Maru
was nicknamed "The Queen of the Pacific". She ferried famous passengers like Charlie Chaplin and was the last Japanese liner to dock into an American port in October 1941 before the start of the Second World War.
After her last voyage as a civilian liner, the
Hikawa Maru
was converted to a hospital ship. [Photo:51810] She carried and treated wounded from the Pacific theaters and survived three impacts with mines.
After the war,
Hikawa Maru
was one of the two large Japanese passenger vessels that survived the war. The other was another hospital ship named
Takasago Maru
.
In 1947 the ship was returned to NYK, but she was used mostly as a cargo ship until 1953. She was refitted in 1953 as a liner and returned to her original route Yokohama-Seattle. She remained in service until the end of 1960. [Photo:51808] Decomissioned, the ship was converted to a floating museum, hotel and restaurant. She is permanently berthed at Yamashita Park, Naka-ku, Yokohama. She can be visited for an entrance fee of 300 yen.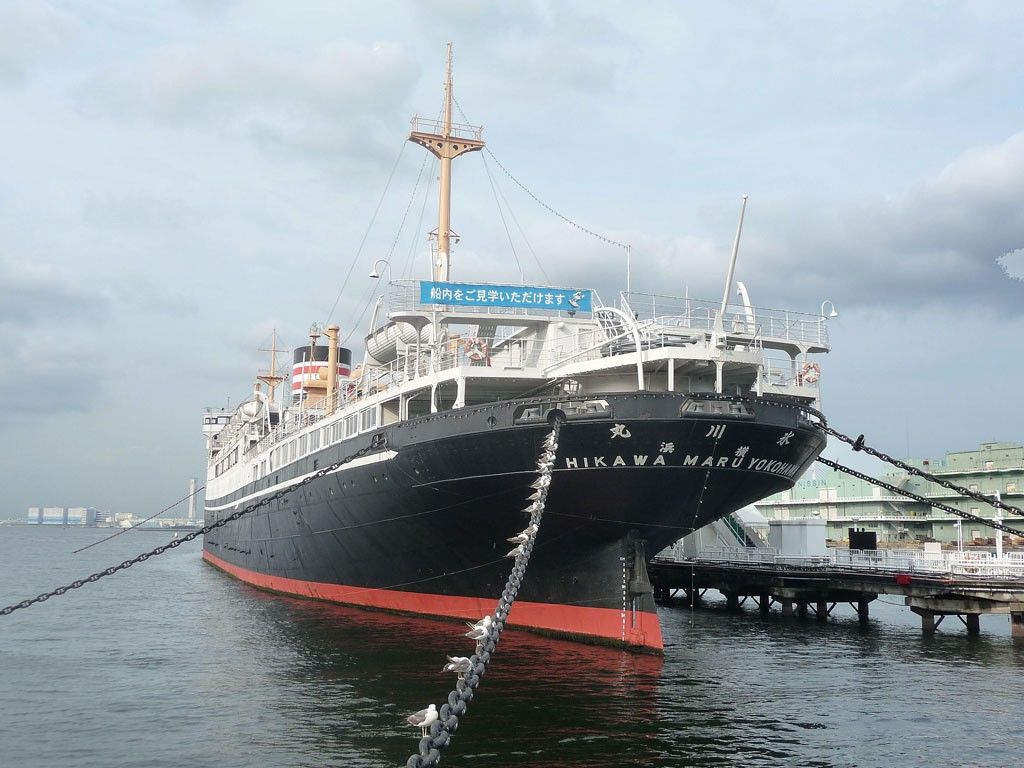 Photo credits: Vancouver Archives, Wikimedia, Flickr
If you liked this story, read more about the golden era of the ocean liners in the following articles:
Ep. 1 SS United States – The Record-Breaking Ocean Liner
Ep. 2 Queen Mary, the Classy British Ocean Liner
Ep.3 SS Normandie, the Fastest French Liner
Ep. 4 Bremen – The Rigorous German Liner