Part I: Five of the biggest yacht disasters of recent years
Oh no!
From 2017 a number of superyacht disasters have kept the headlines in the nautic world news.
From running aground on exotic beaches and hitting rocks to raging fires and powerful storms, we've seen them all. We've gathered five of the most important yacht disasters of 2017 and 2018.
1. M/Y Calamaba runs aground in Sardinia
Calamaba, a 26m Riva Opera 85 belonging to an Italian owner has run aground a few weeks ago on the rocks of Cala Sabina, off the island of Sardegna. Four people were onboard at the time of the incident, but no serious injuries have been reported.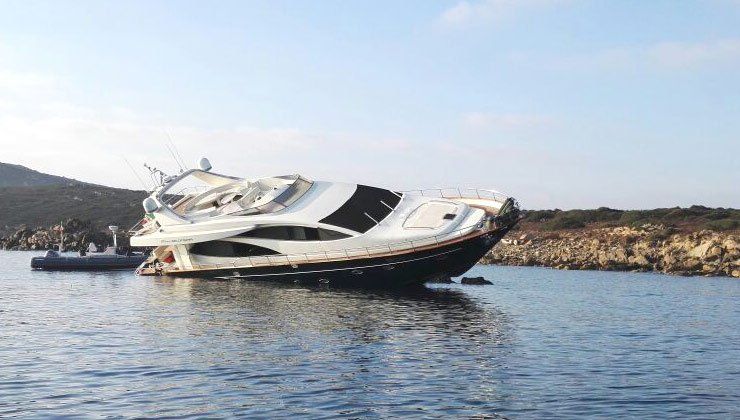 2. M/Y Elsa runs aground in the Caribbean
The 48m superyacht Elsa has run aground in Ladder Bay on the island of Saba in the Caribbean in March 2018.
The classic yacht was built in 2004 by Scheepswerf Peter Sijperda in the Netherlands. She is powered by two Cummins diesel engines of 600 hp each. Top speed is 13 knots. Although the owner worked with the local authorities trying to refloat the yacht, the vessel was scrapped after being declared unsalvageable.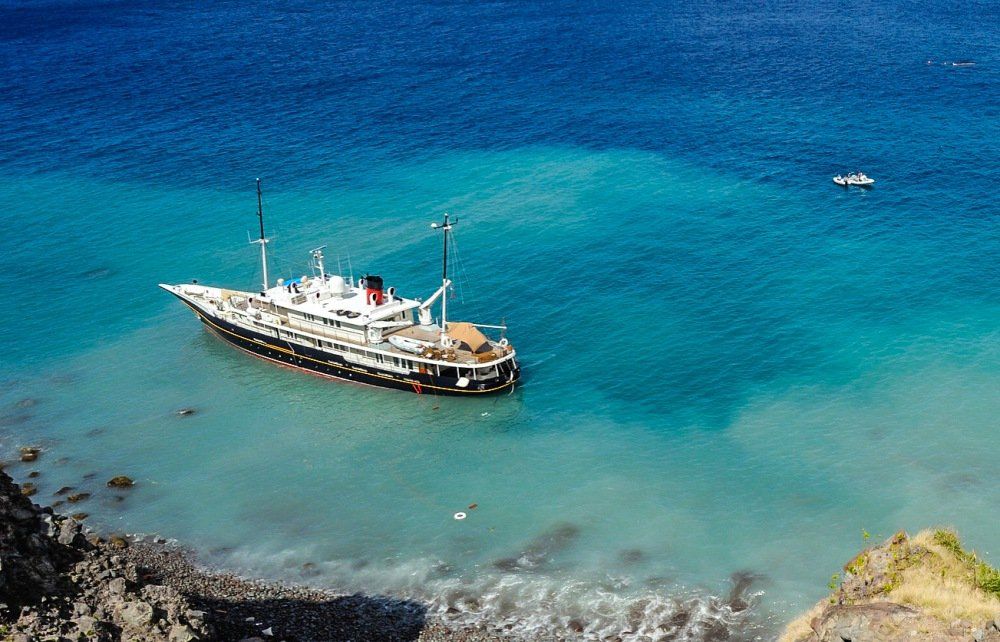 3. M/Y If Only catches fire of the coast of Antibes
The Feadship built yacht caught fire outside Nice. The 39m vessel was built in 1974. At the time of the incident seven guests and four crew members were onboard.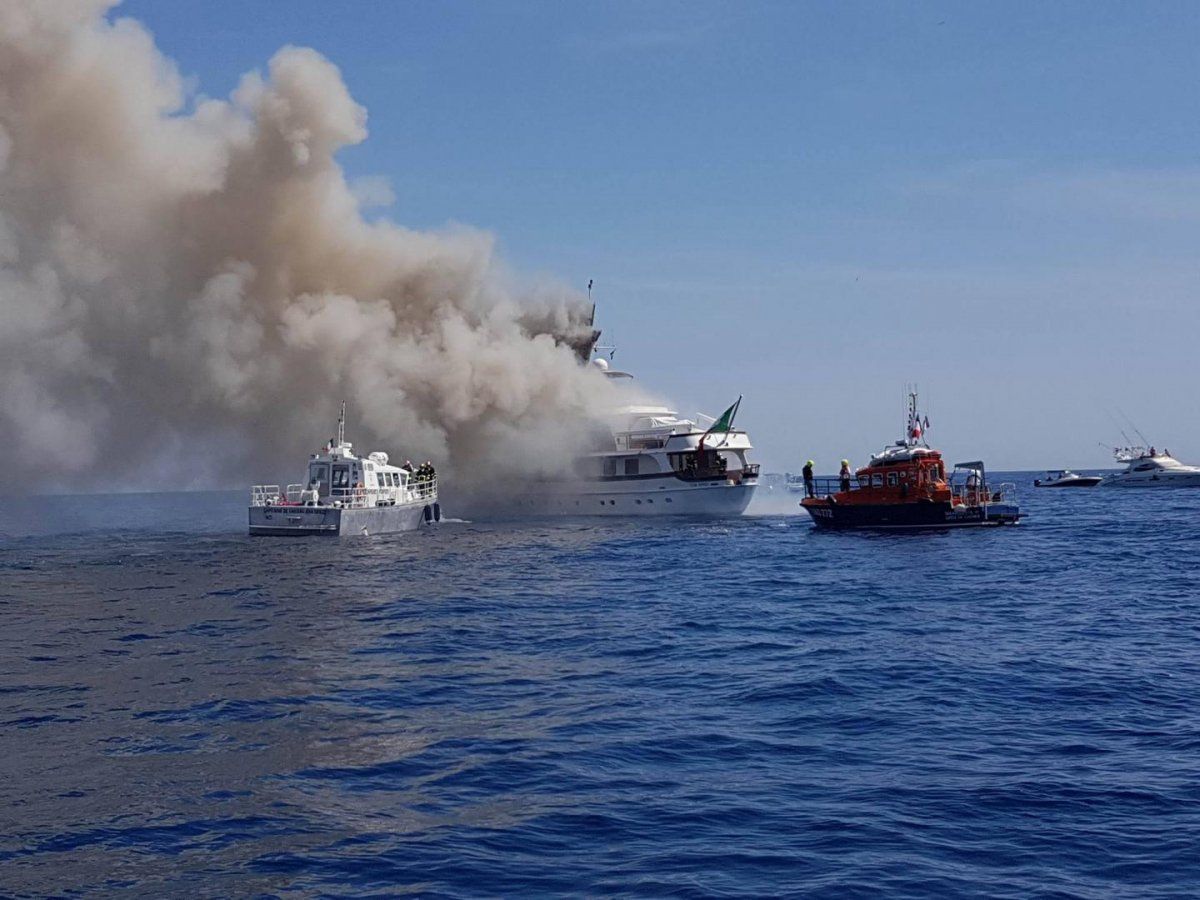 The yacht was less than five nautical miles from the shore and the local firefighters were able to put out the fire. The vessel was outside the airport of Nice when it went ablaze. The firefighters towed the vessel for three nautical miles for the smoke not to interfere with the air traffic.
Despite the efforts of the firefighters, the yacht eventually sank. It was owned by Italian industrial tycoon, Diana Bracco.
Video credit: Dutch Yachting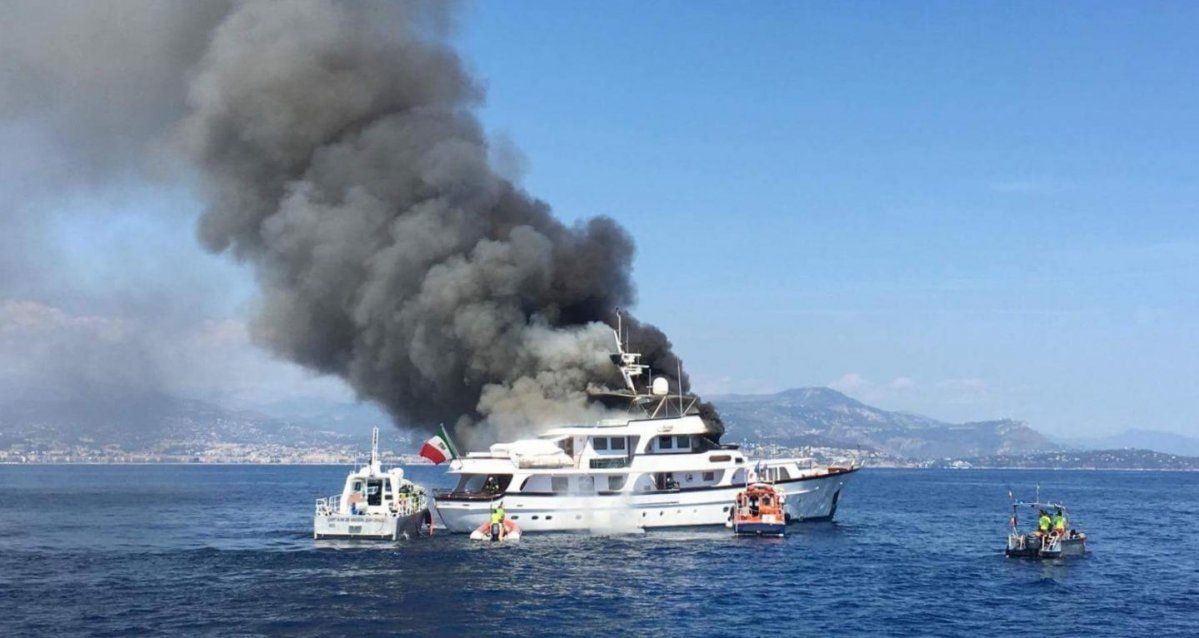 4. M/Y Limitless consumed by fire in the Caribbean
The 30m Hargrave yacht named Limitless has caught fire near the British Virgin Islands in the Caribbean in March 2017. Nobody was hurt, the crew and guests made a safe escape via.
The vessel was built in 2005 and underwent a refit in 2014. She was powered by two Caterpillar C30 diesel engines for a top speed of 20 knots.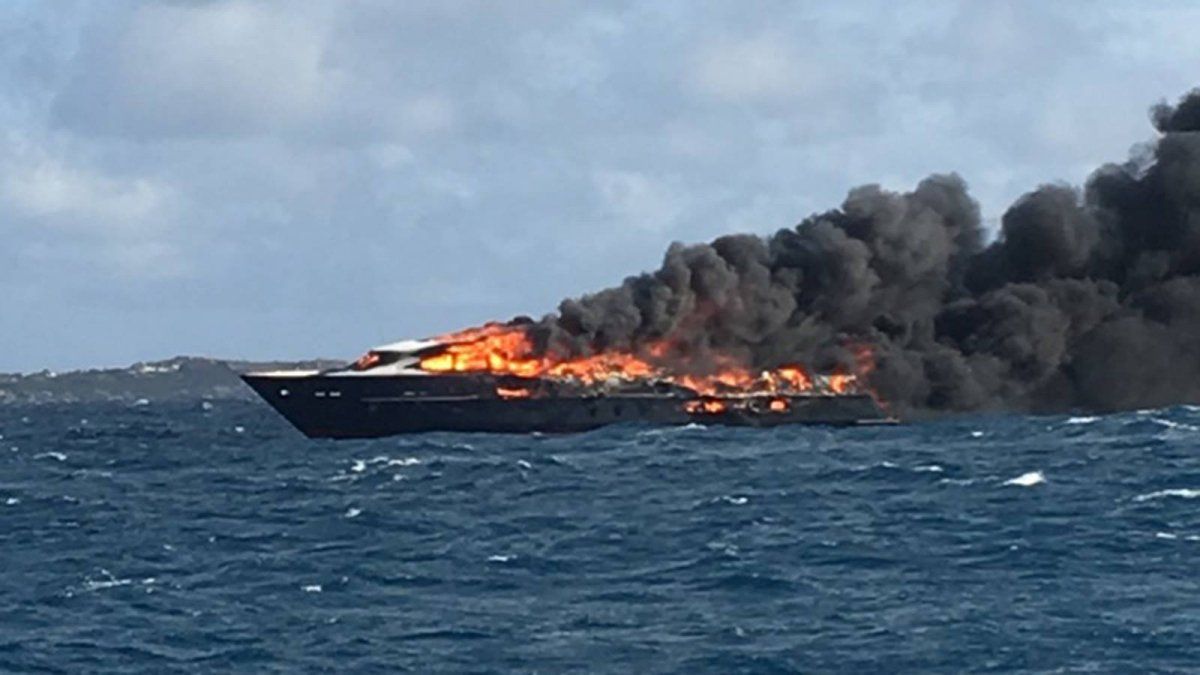 5. M/Y Paradise sinks in Mallorca after gale force winds hit the island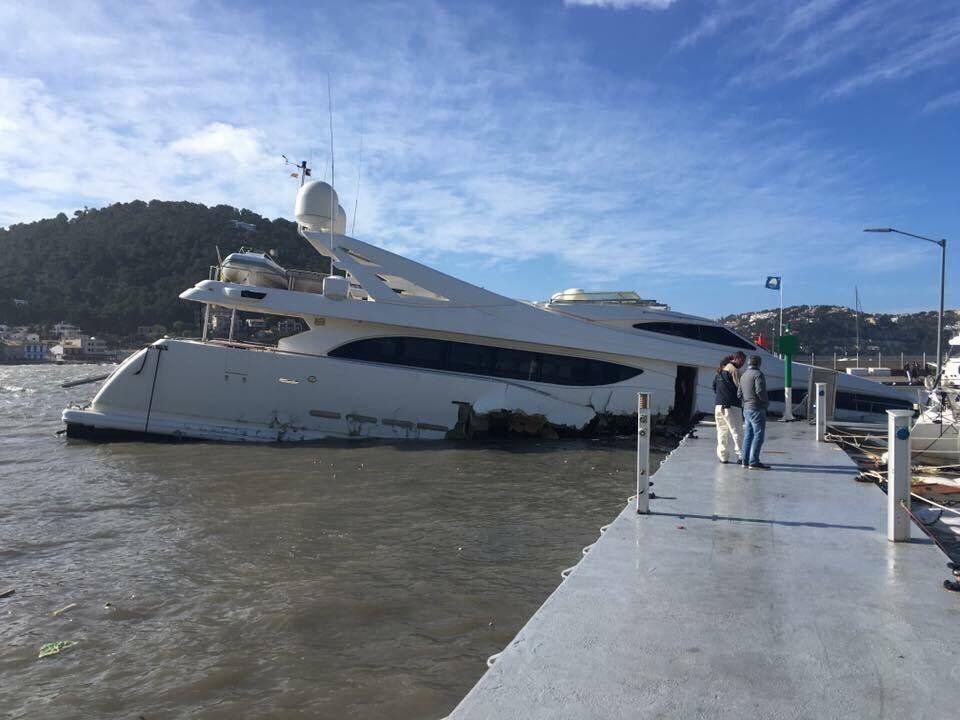 The 34m yacht sunk in the Mallorcan marina of Port D'Andratx last year in March. The Custom Line yacht was moored when a force 9 storm hit the Spanish island. The lines snapped and the yacht hit the pontoon with such force that the GRP hull was destroyed. The yacht sunk in the following hours.
Video credit: Mallorca TV