Give me speed!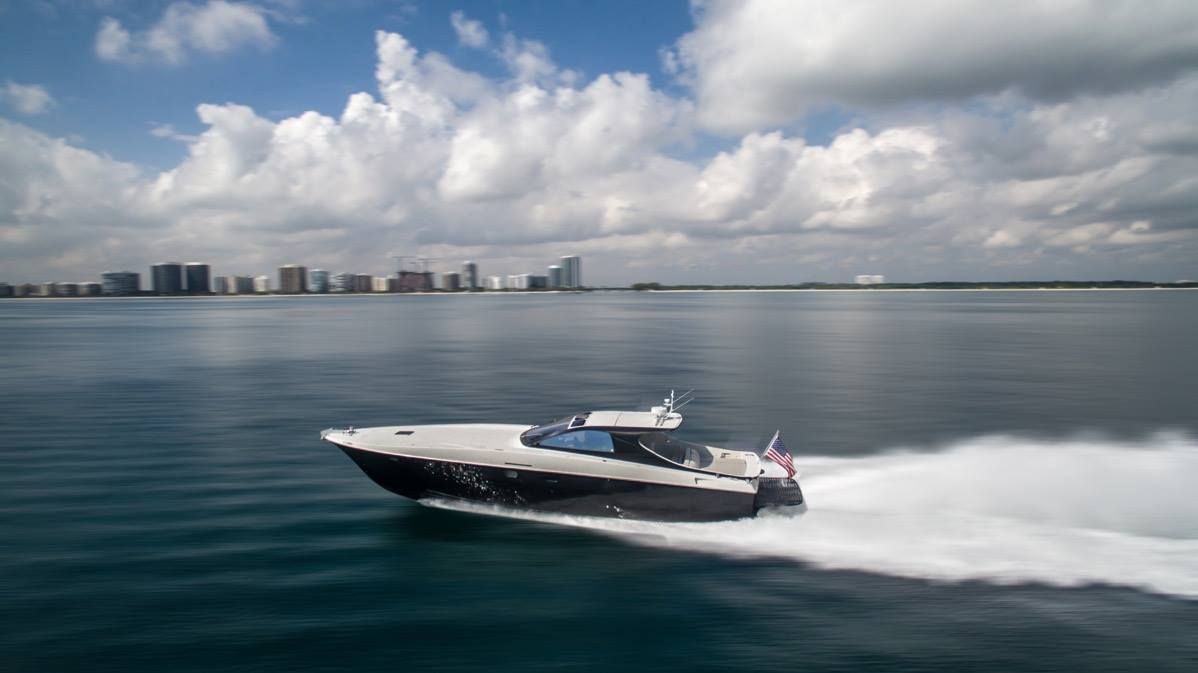 Speed is important, even in the exclusive world of superyachts.
The title of fastest superyacht in the world is a hot topic and here are five of the fastest pleasure vessels that zip across the water at blistering speeds.
42m M/Y The World is Not Enough – 70 knots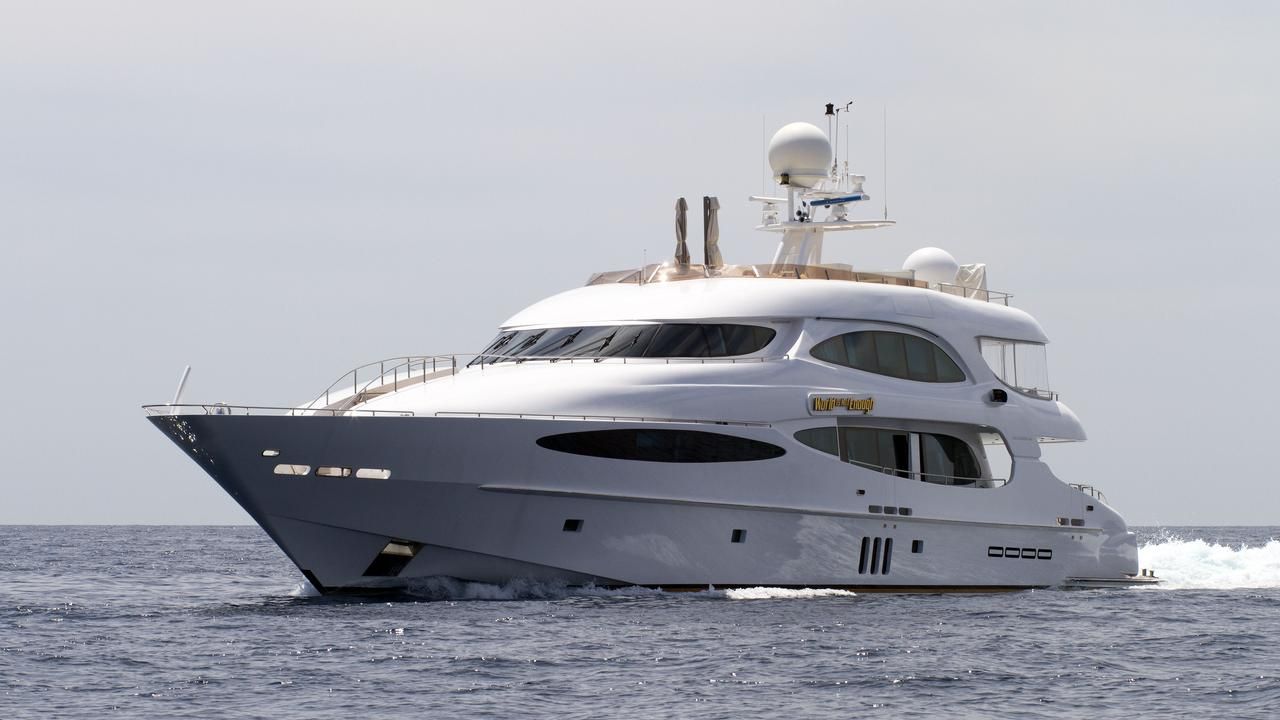 Part of the famous James Bond-named collection of superyachts owned by John Staluppi, The World is Not Enough was built in 2004 by Millenium Super Yachts.
The brand was put together by Staluppi and John Rosatti to build the fastest yachts in the world.
Designed in the Netherlands, The World is Not Enough can reach 70 knots. She is propelled by two Paxman diesel engines and two Lycoming gas turbines for a total of 20,600 hp.
41.5m M/Y Foners/ ex-Fortuna – 70 knots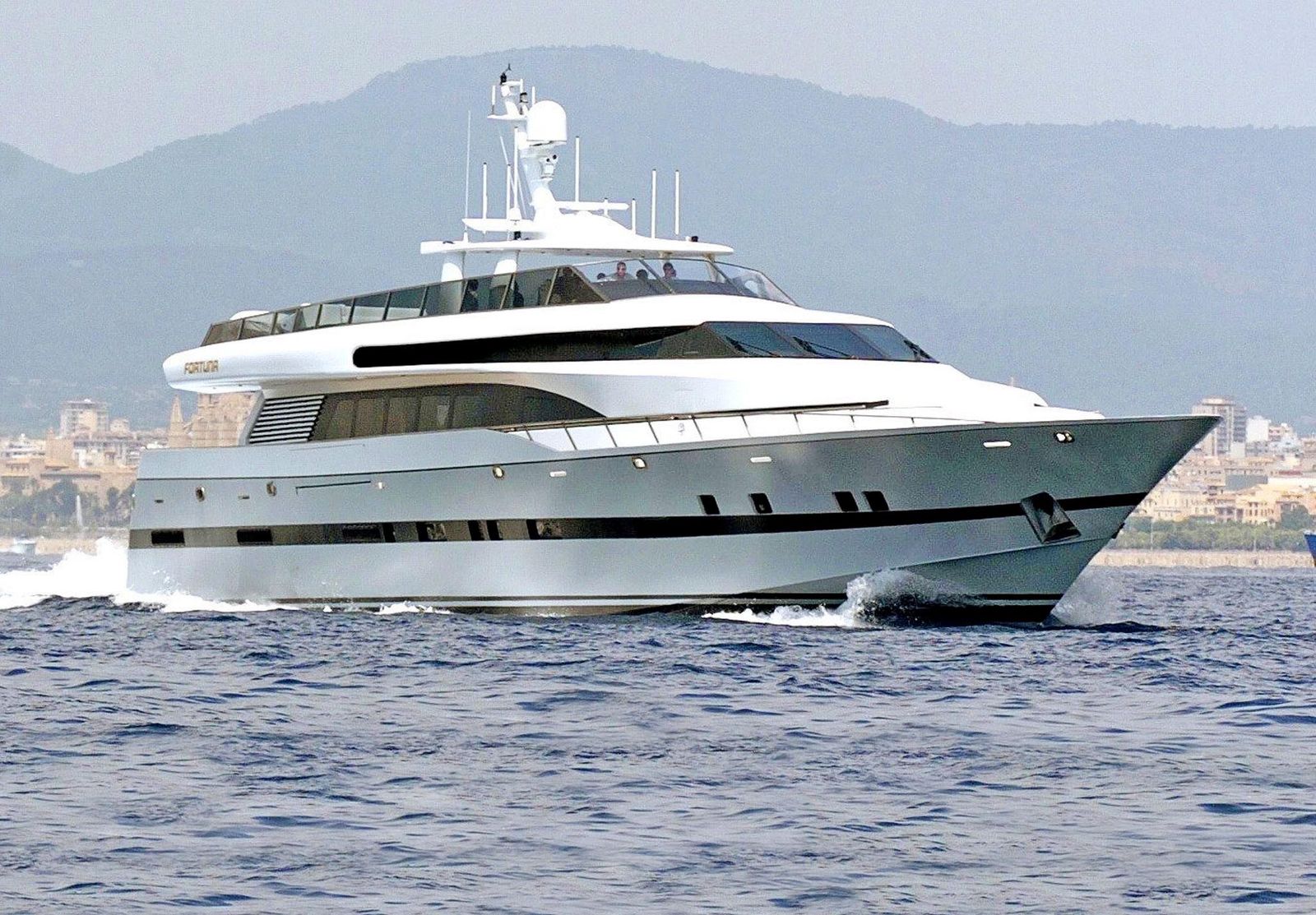 Spanish-built superyacht Foners was launched in 2000 as the royal yacht for King Juan Carlos of Spain. The very fast vessel was built by Izar Yachts and she was originally called Fortuna. Propelled by two 1,280 hp MAN diesel engines and three Rolls Royce 6,700 hp gas turbines driving three Kamewa water jets. Total power: 22,660 hp. Maximum speed: 70 knots.
36m M/Y Galeocerdo – 65 knots
Galeocerdo is one of the futuristic-looking Wally 118 superyachts. She is designed by Luca Bassani for high speeds even in rough waters.
Galeocerdo is powered by three Vericor TF50 gas turbines driving three Kamewa waterjets. Total power is 16,800 hp. Top speed: 65 knots.
35m M/Y Gentry Eagle – 63 knots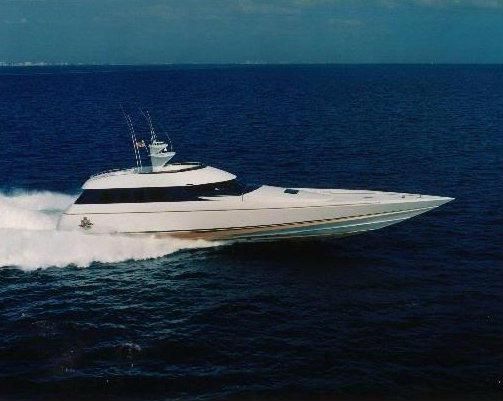 Built in 1988 by the legendary Tom Gentry as a fast vessel for crossing the Atlantic, Gentry Eagle won the coveted Blue Riband in 1989. She crossed the Atlantic in 62 hours and seven minutes. After the record, she was relaunched as a pleasure yacht in 1992. Gentry Eagle has a total power of 11,560 hp and can reach a top speed of 63 knots.
25m M/Y Black Bullet – 58 knots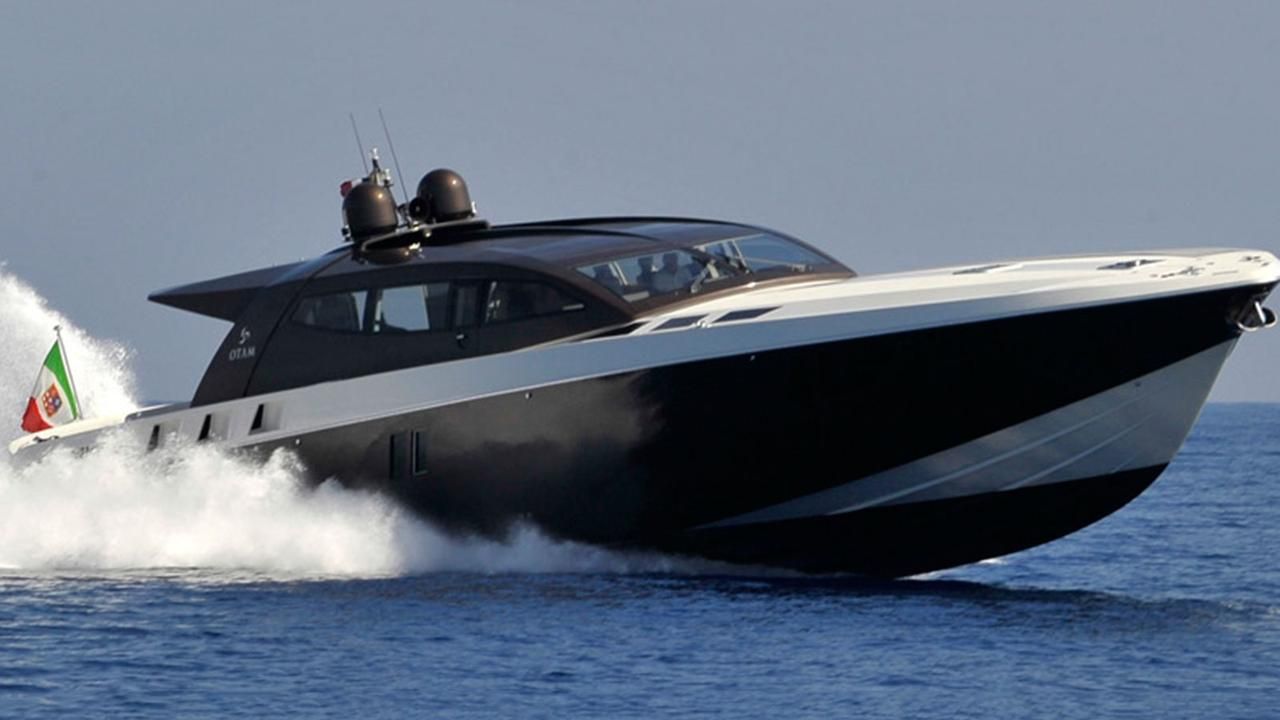 Black Bullet is a 25m yacht built by Italian yard Otam in 2005. It's the fastest yacht in the Otam 80 Series, powered by four Caterpillar C32 diesel engines. She can accommodate up to six guests and can reach a top speed of 58 knots.