What happened here?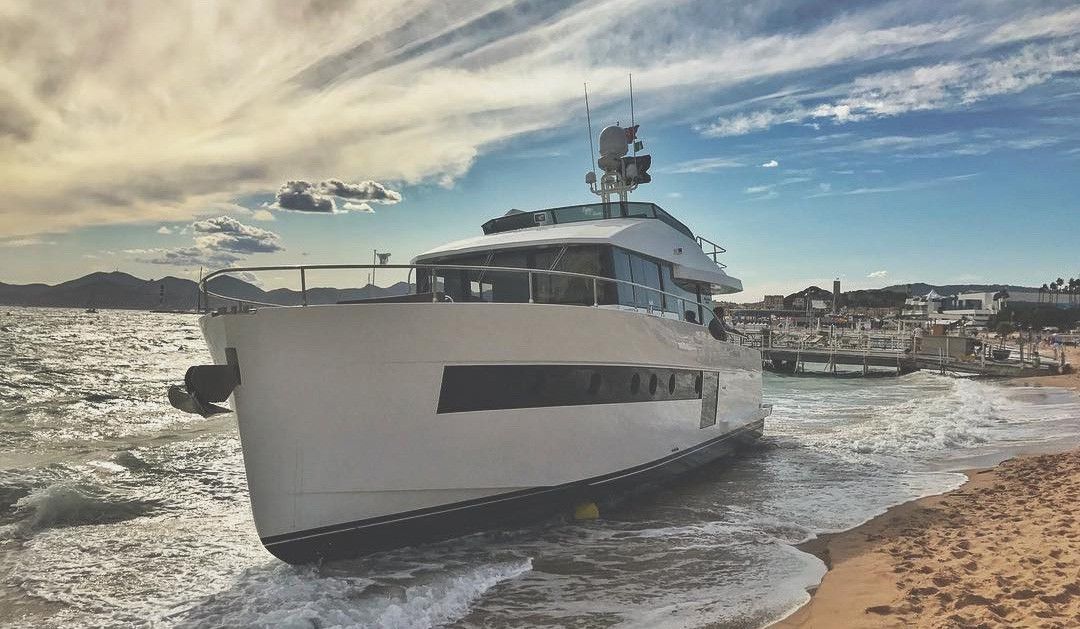 Images and footage have emerged on social media of a Sundeck 550 yacht beached in Cannes.
The incident happened during the Cannes Yachting Festival in front of Baoli Beach. No injuries or pollution were reported.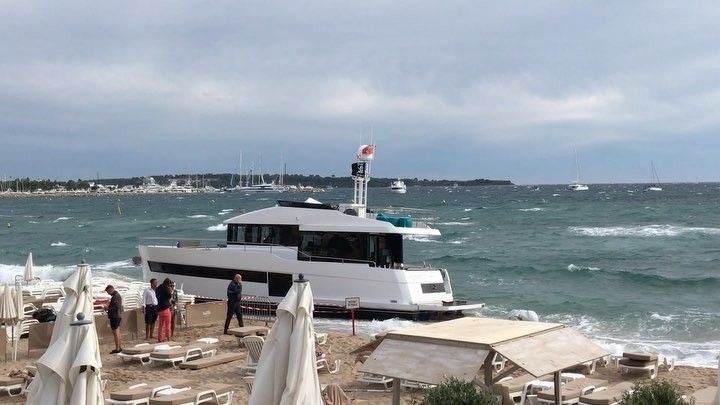 The 17m Sundeck 550 was present at Cannes Yachting Festival and it's unclear how the incident occurred. Strong 30 knots winds were reported for the day.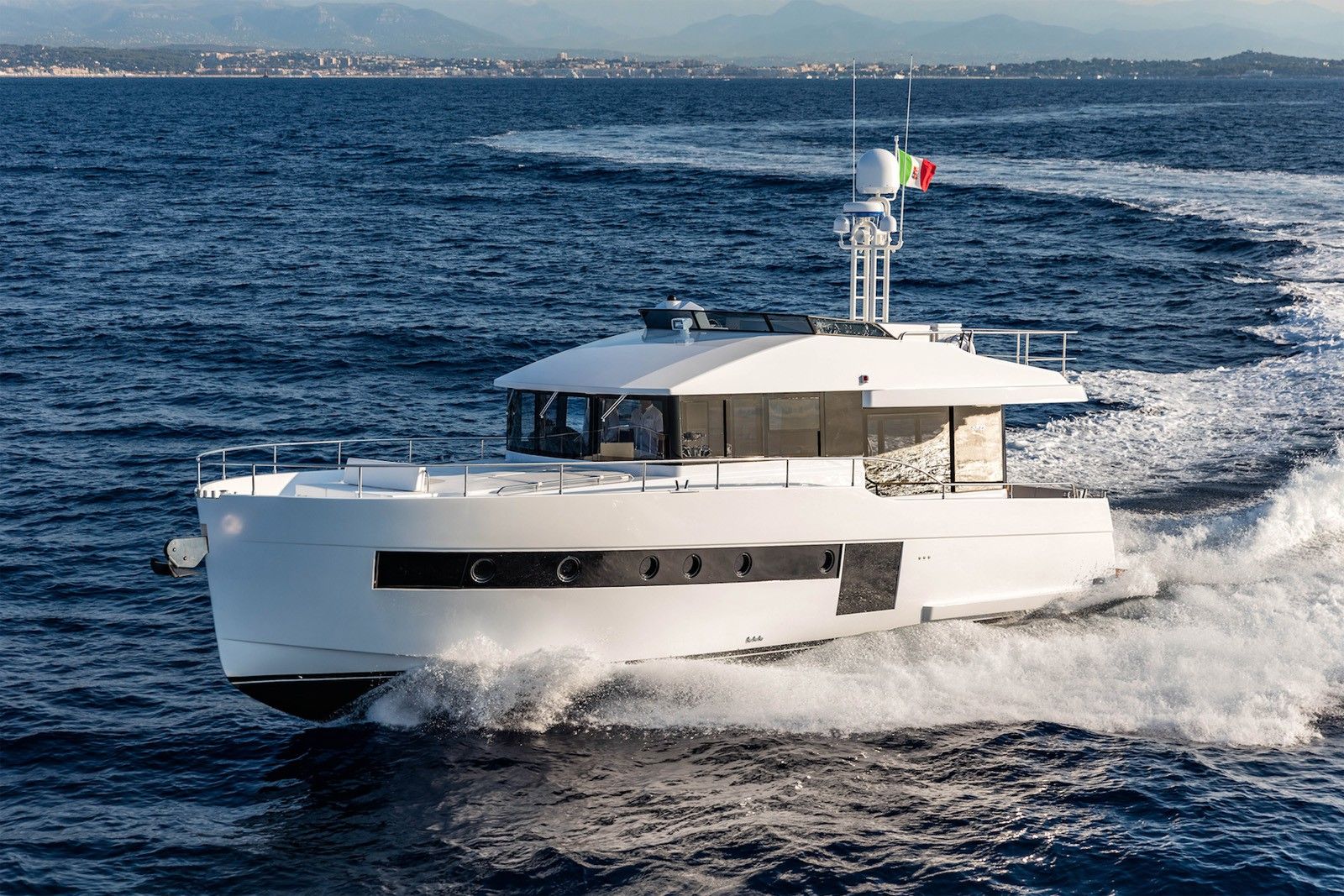 The yacht was towed off the beach after a few hours without any damage.
The 17m motor yacht is named Lancelot and it's powered by two diesel engines of 570 hp each.
Photo credit: YachtHarbour.com