This is one futuristic sailing catamaran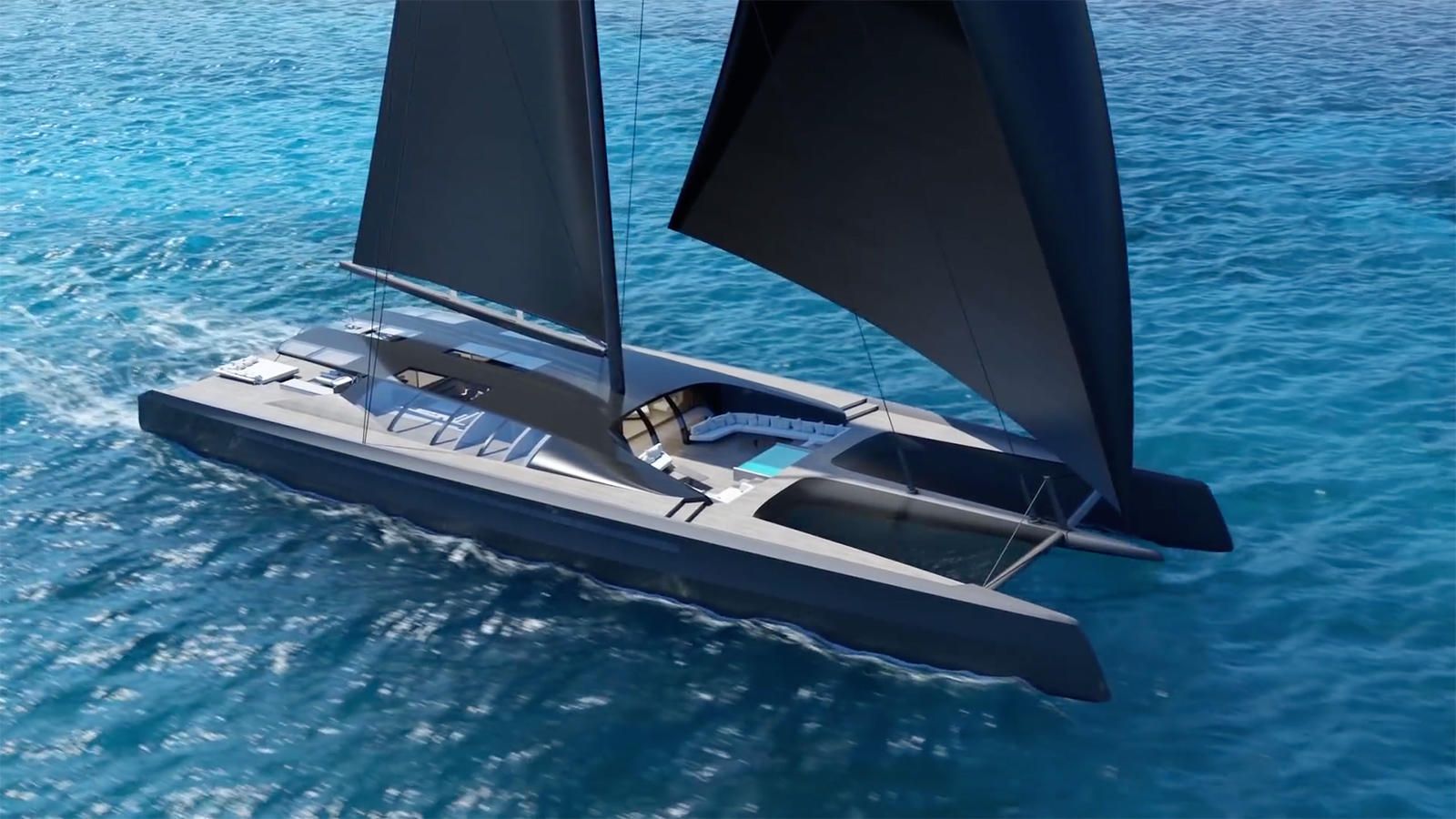 Finnish yacht specialist Baltic Yachts is the official building partner for the 50m BlackCat catamaran project.
This futuristic looking catamaran concept is the brainchild of Australian yachtsman Mitch Booth and multihull expert Malcolm McKeon. They've created the BlackCat brand and the first model is a 50m concept. If built, it will become the largest carbon-fibre yacht.
The sailing catamaran will be able to reach speeds up to 30 knots. The multihull architecture has a lot of advantages over the monohull vessels. The team behind this concept say catamarans have superior speed and space.
The accommodation space on board is 340 square meters. On the list of features of the BlackCat catamaran concept there is also a swimming pool situated on the foredeck, near the owner's suite.