She can pull 310 tons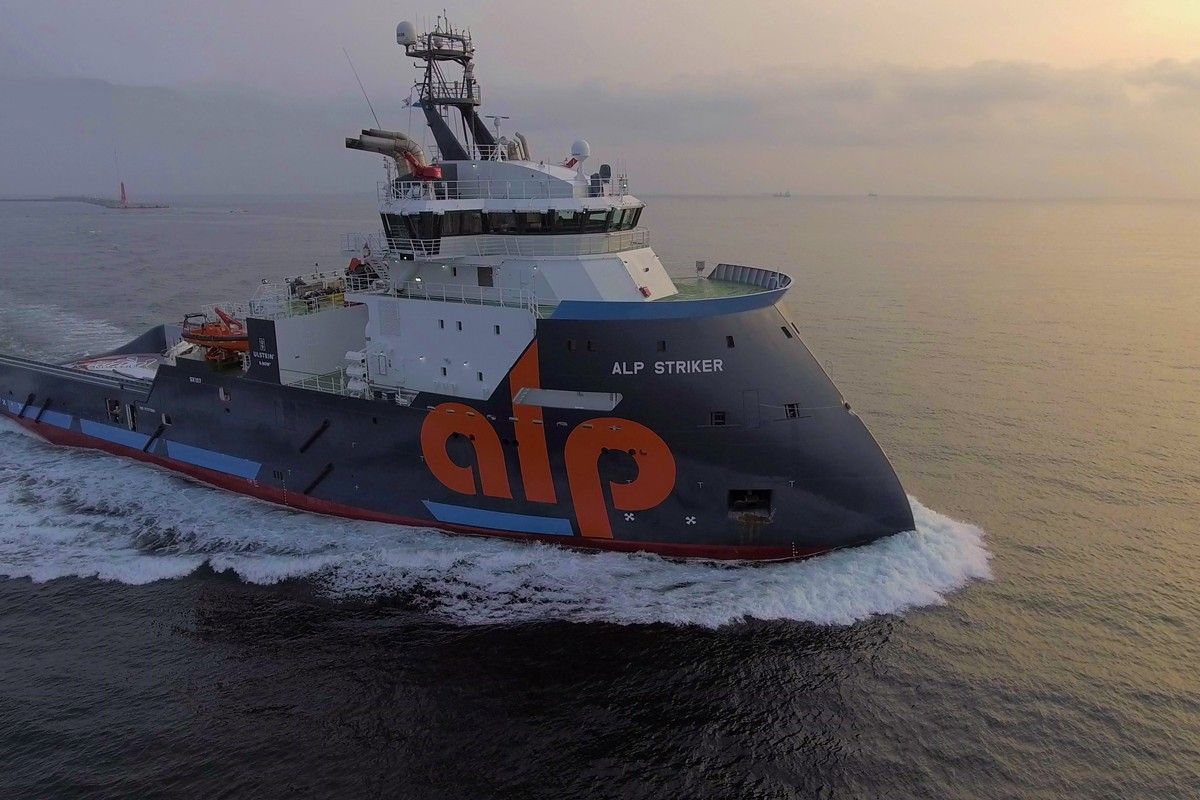 Alp Striker is the latest long-haul towing and anchor handling tug that entered the ALP Maritime fleet.
The mighty ship was built by Norwegian Group Ulstein. She has impressive towing capability, but is also made for anchor handling, positioning and mooring. During sea trials, Alp Striker managed a 309.6t bollard pull.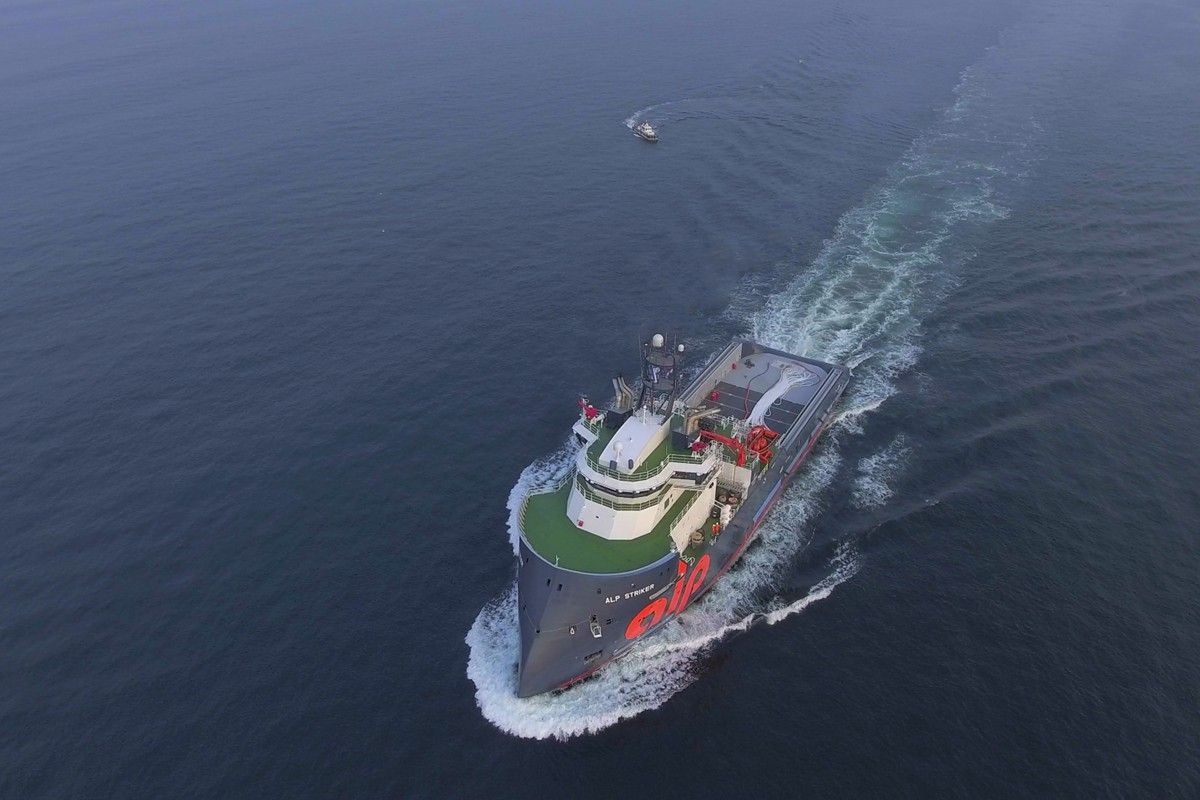 The vessel has a service speed of 13 knots, with a top speed of 19 knots. Fuel capacity is 3.500 cubic meters, which provides a range of 45 days.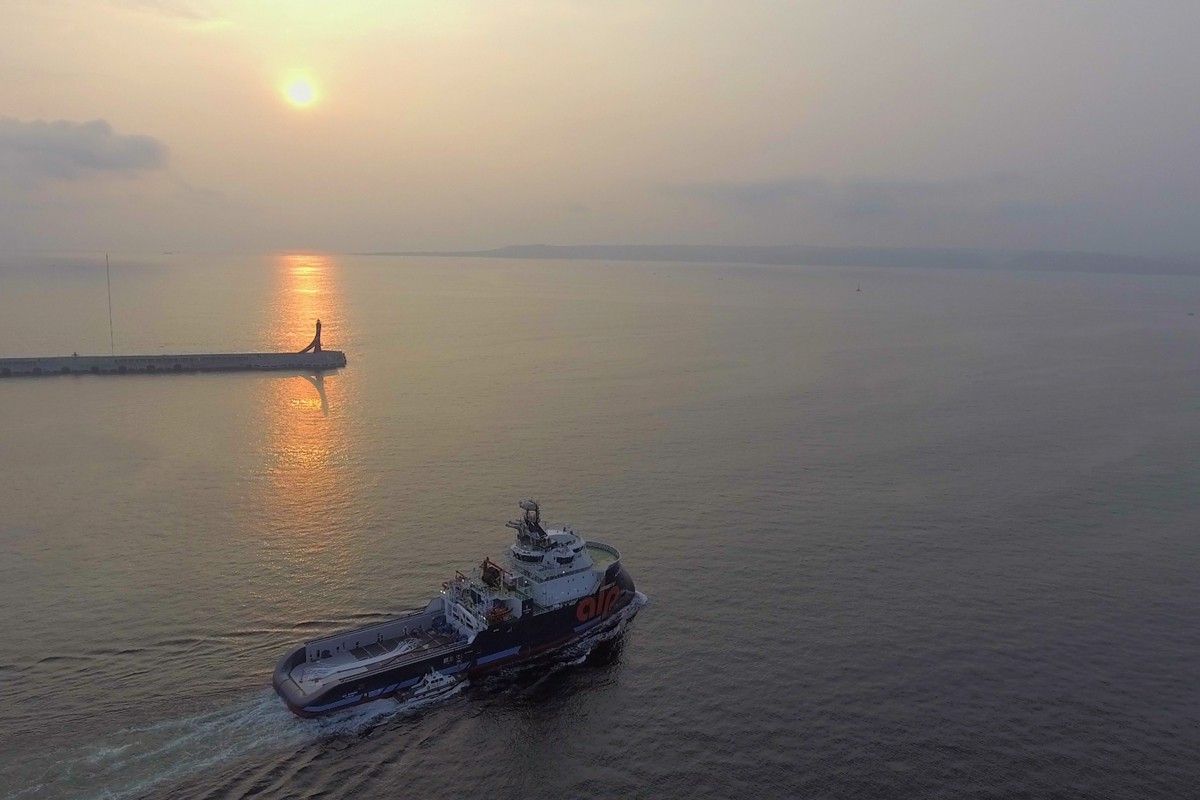 Alp Striker is 89m long and 21m wide. The ship has ice breaking capabilities according to Ice Class 1B. Power is provided by four MAK engines that deliver a total of 24,400 bhp.
"The vessels are able to do this with minimal fuel bunkering stops, optimal fuel-efficiency with a four-independent engine configuration, and high Bollard Pull. Ulstein X-BOW design guarantees optimal course stability and sea keeping in adverse weather and sea conditions", says manufacturer Ulstein.