For fishing in style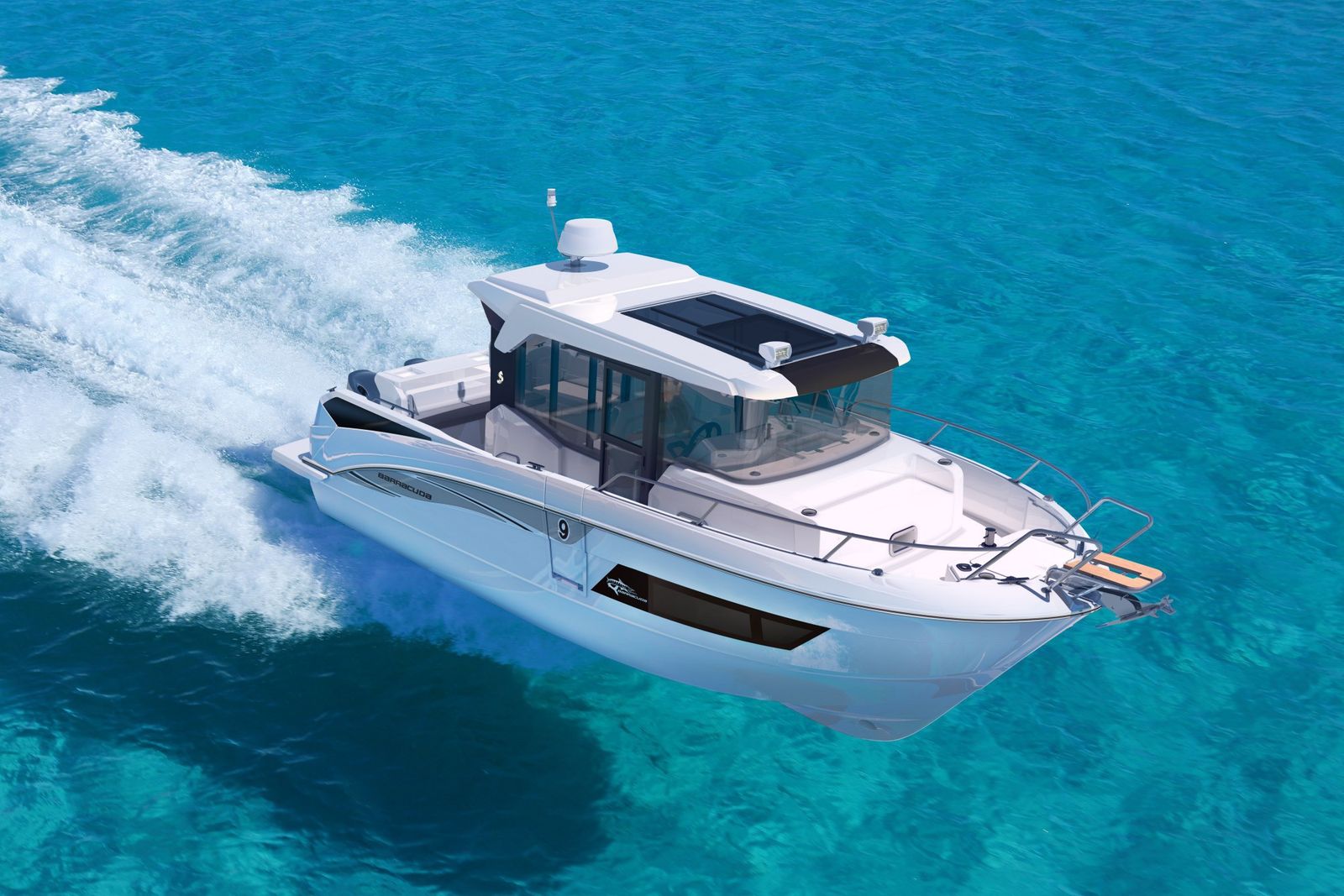 French yard Beneteau present the all-new Barracuda 9, the big sister of the Barracuda 6 fishing boat launched last autumn.
Aiming at the sport fishing market, the new Barracuda model will be launched officially at the Nantes European Saltwater Fishing Show, from 16 to 18 March 2018.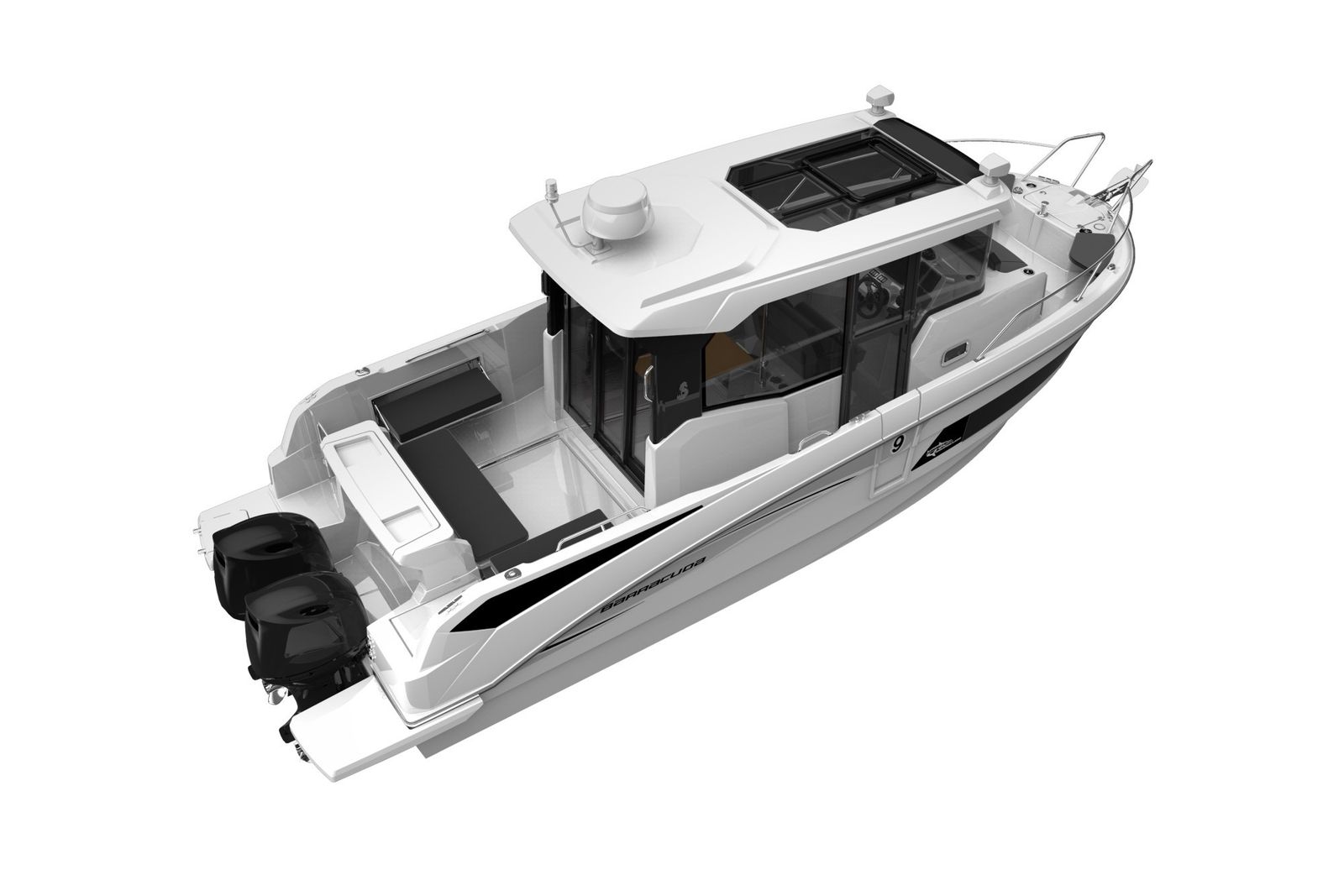 Her panelled freeboards, around an open and modular cockpit, improve comfort on fishing trips, while a starboard side access gate makes drawing alongside and climbing aboard easier. At the back of the pilothouse, a large full-beam glass door provides good ventilation and seamlessly opens up the living spaces on board.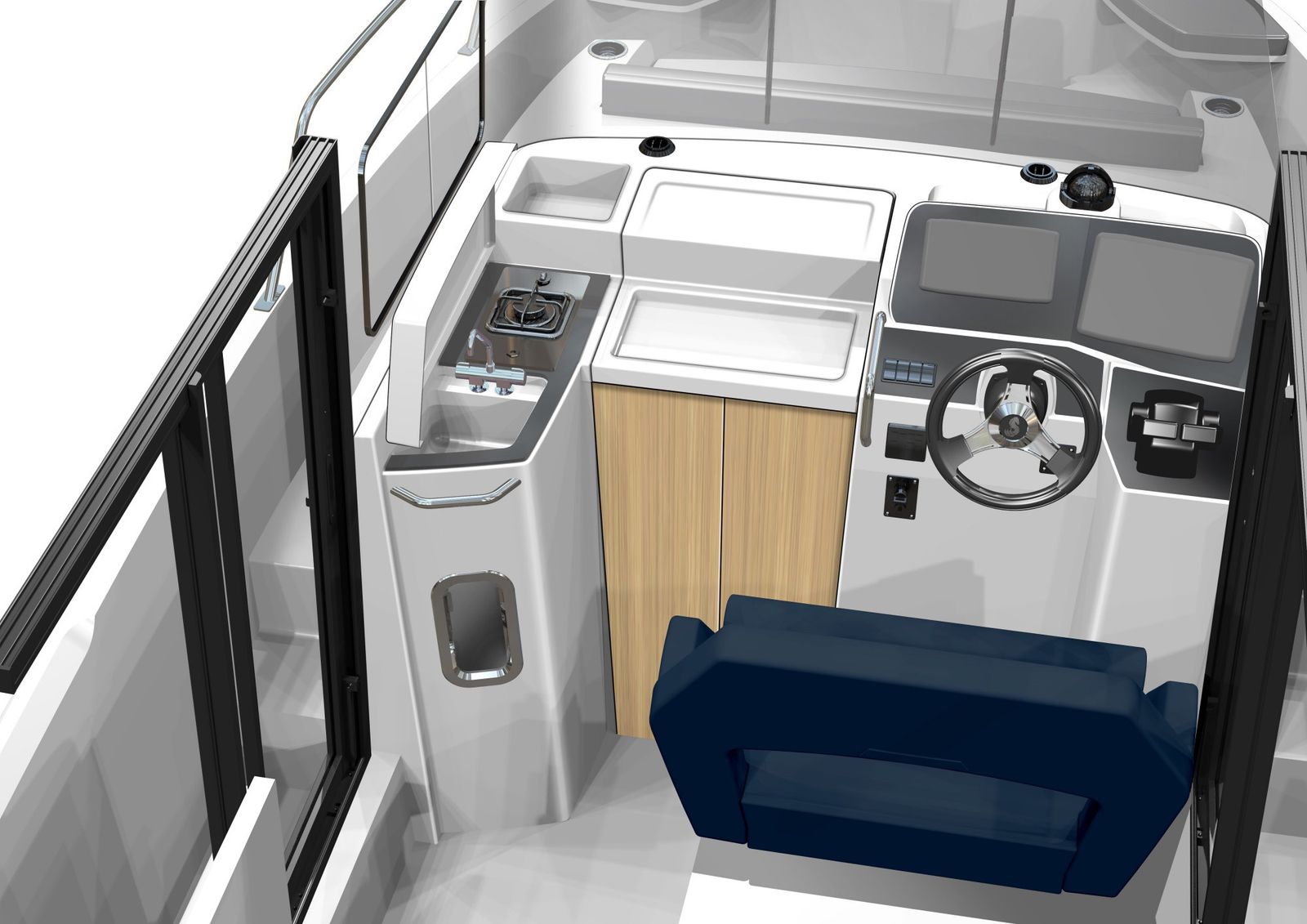 The interior saloon has an innovative layout, with facing seats positioned lengthways, making movement easier. The galley is now equipped with a large refrigerator. With the driving station, the Barracuda 9 offers a twin bench seat and a large control panel that can hold two 9" and 12" displays. The door closing off the cabins provides safety for the co-pilot and separates the pilothouse from the other spaces. The lower deck has a large cabin and a separate shower room, as well as a mid- cabin that can be used either as stowage space or for an extra double berth.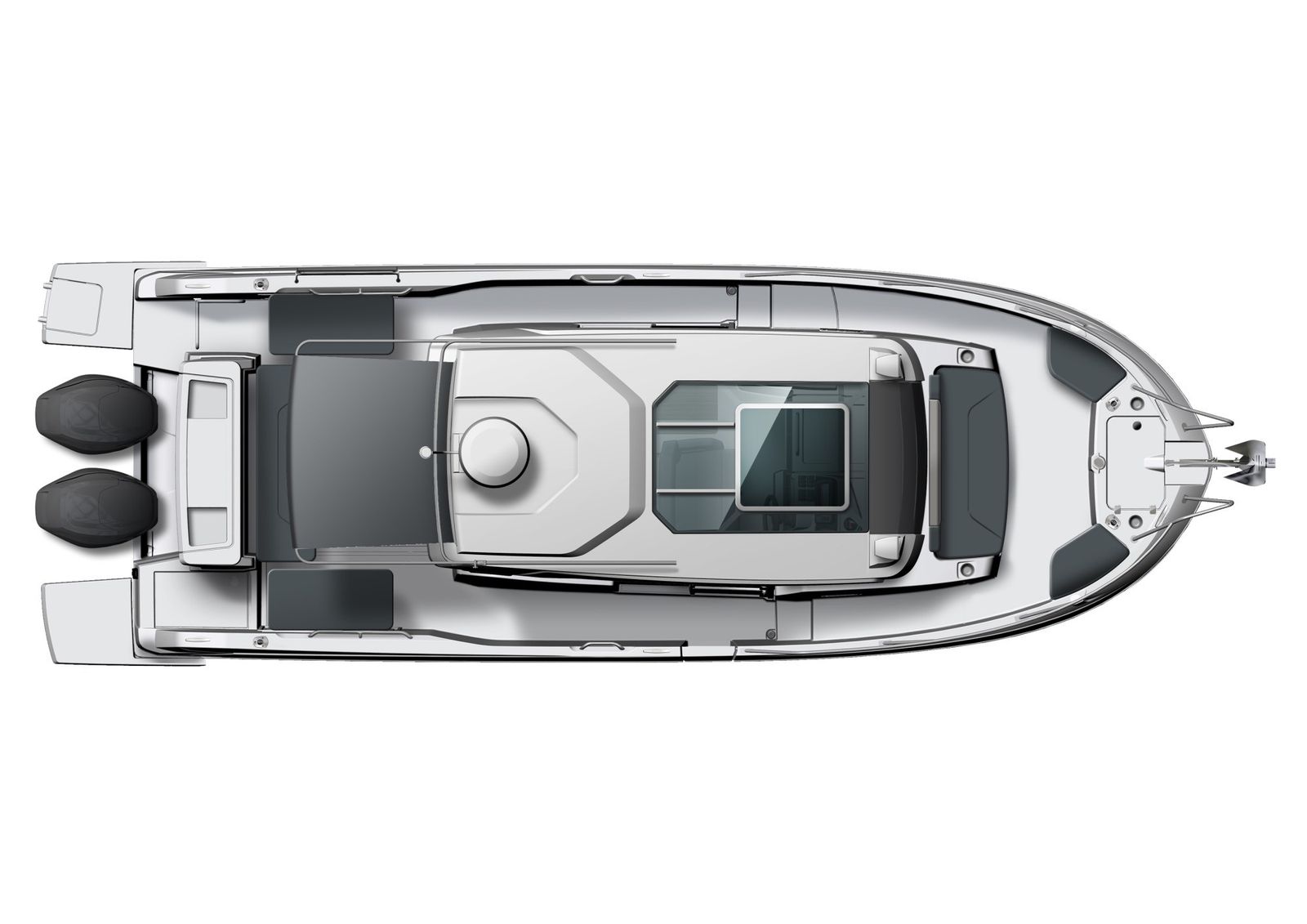 Barracuda 9 uses the Airstep hull and she is powered by two outboard engines delivering up to 500 hp, two fuel tanks are available (400 or 600 litres).