French shipyard Blue Coast Yachts has unveiled its latest project: a 60 m Power Trimaran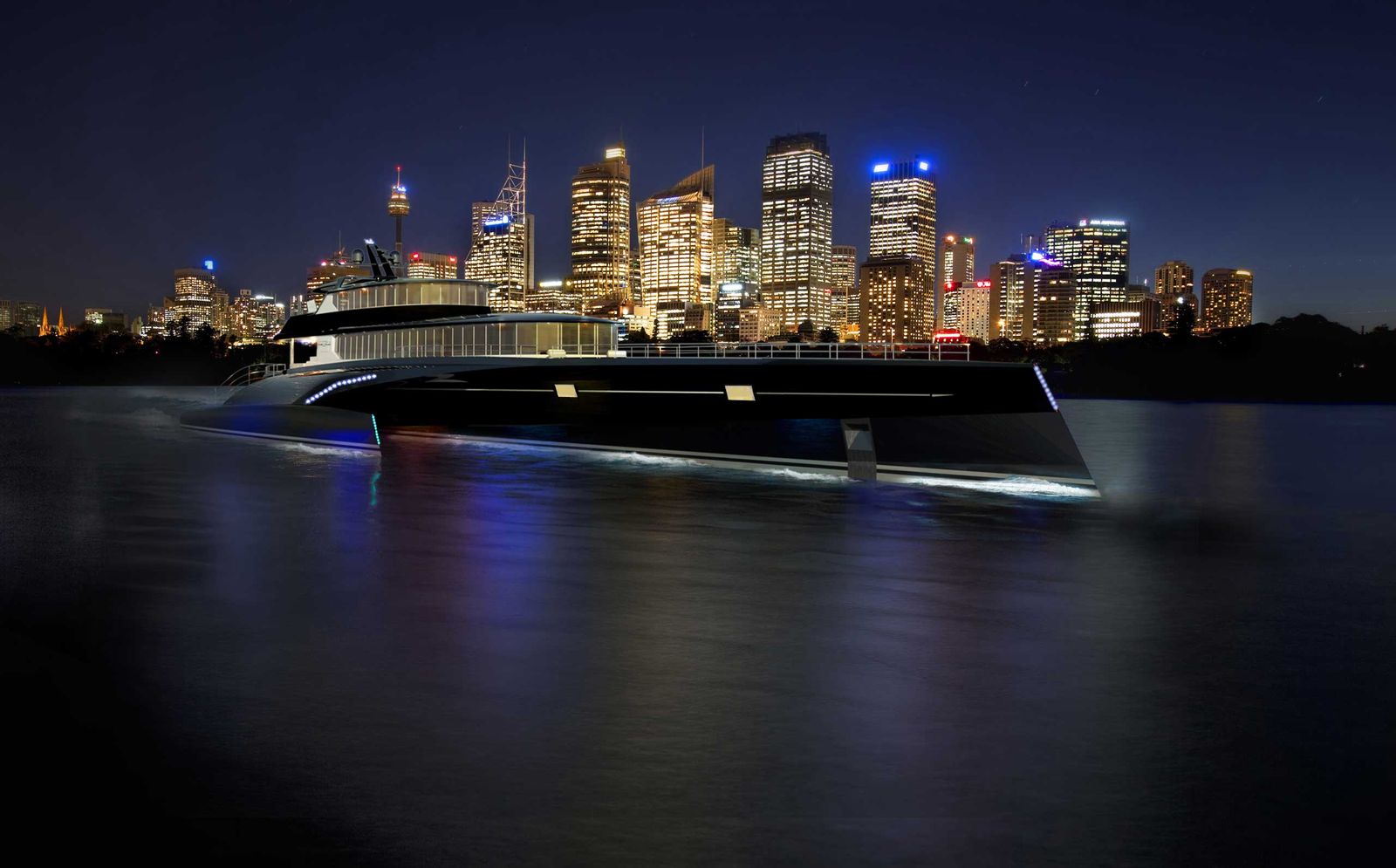 The impressive vessel was designed by Coste Design. It can accommodate 12 guests and features a combination of luxury interior architecture and elegant exterior lines. The owner's suite is located on the main deck, the lower deck being optimized for five additional cabins.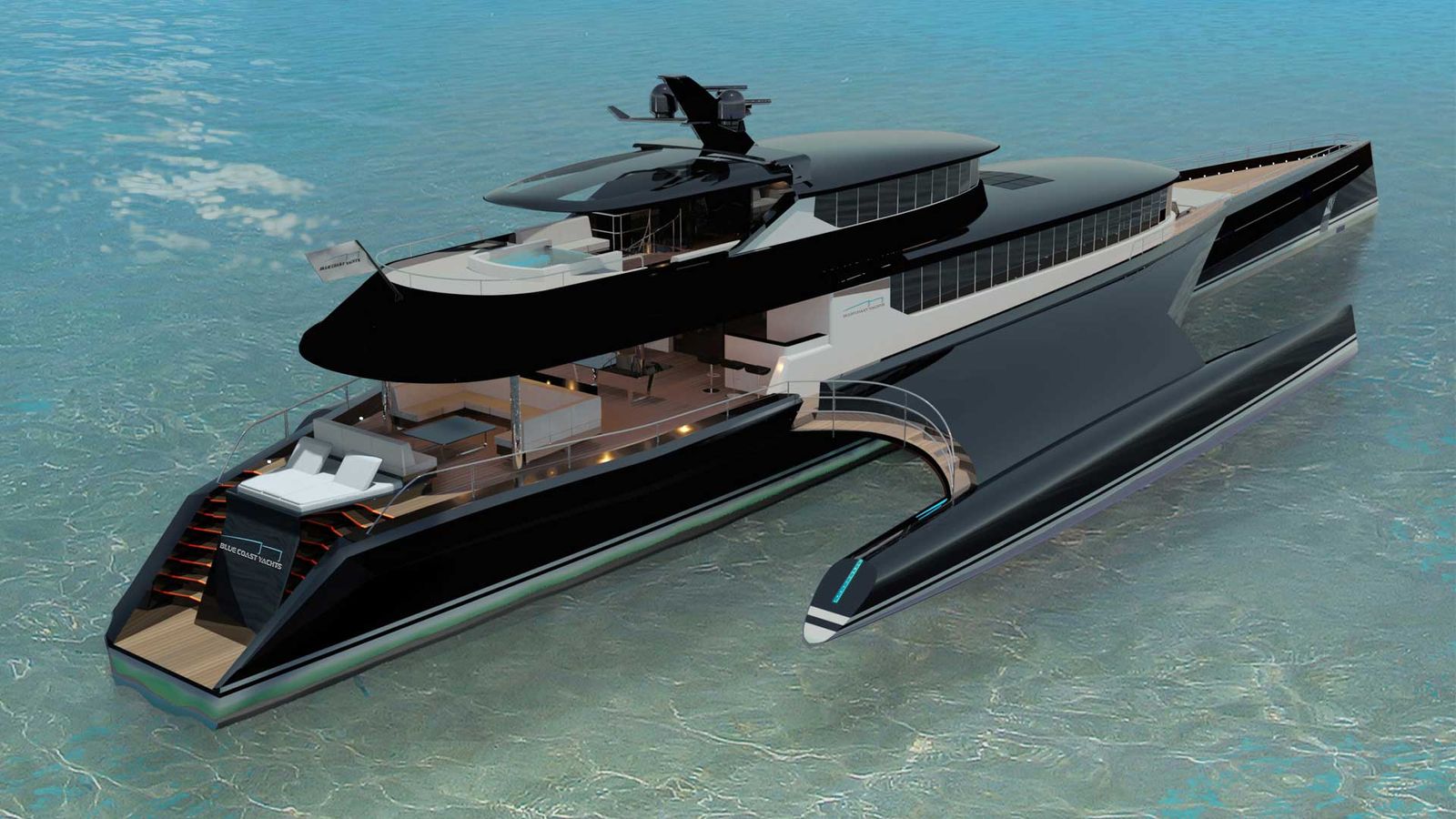 The trimaran design will give the vessel unmatched sea-worthiness, even in rough conditions. Top speed is 30 knots. The three hull design will also offer reduced fuel consumption. For eco-friendly sailing, the craft uses electrical motors integrated in the outriggers for silent navigation. The trimaran has a length of 60m and it's made to be eco-friendly and economical. The batteries can sustain up to 6 hours of silent navigation.