A floating five-star hotel and a renowned environmentalist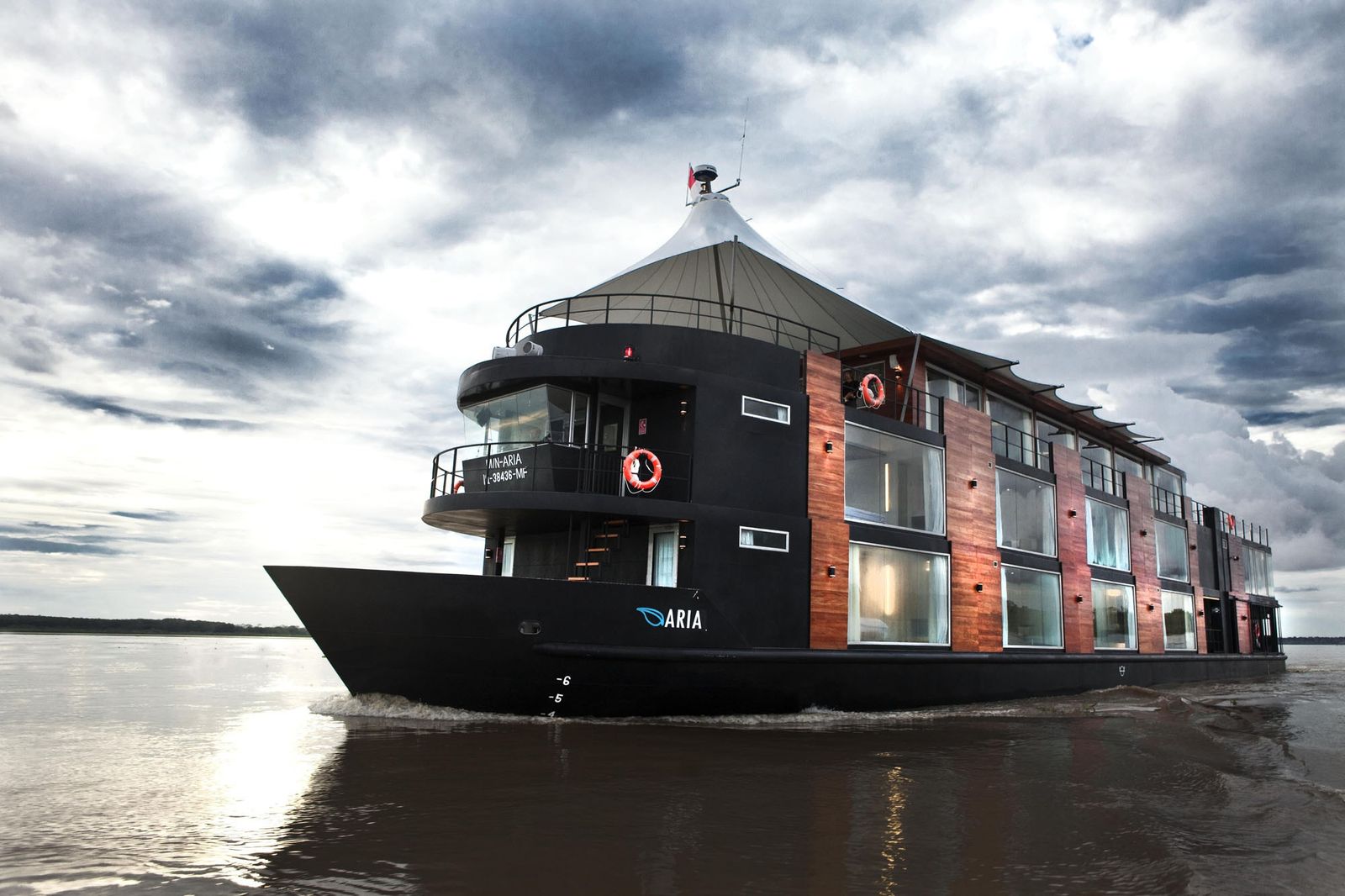 Would you like something different from the huge cruise ships roaming the oceans? How about a river cruise?
And not any river. The most famous of all: the Amazon. This is the largest river in the world running through nine South American countries: Brazil, Peru, Colombia, Venezuela, Ecuador, Bolivia, Guyana, Suriname, and French Guiana.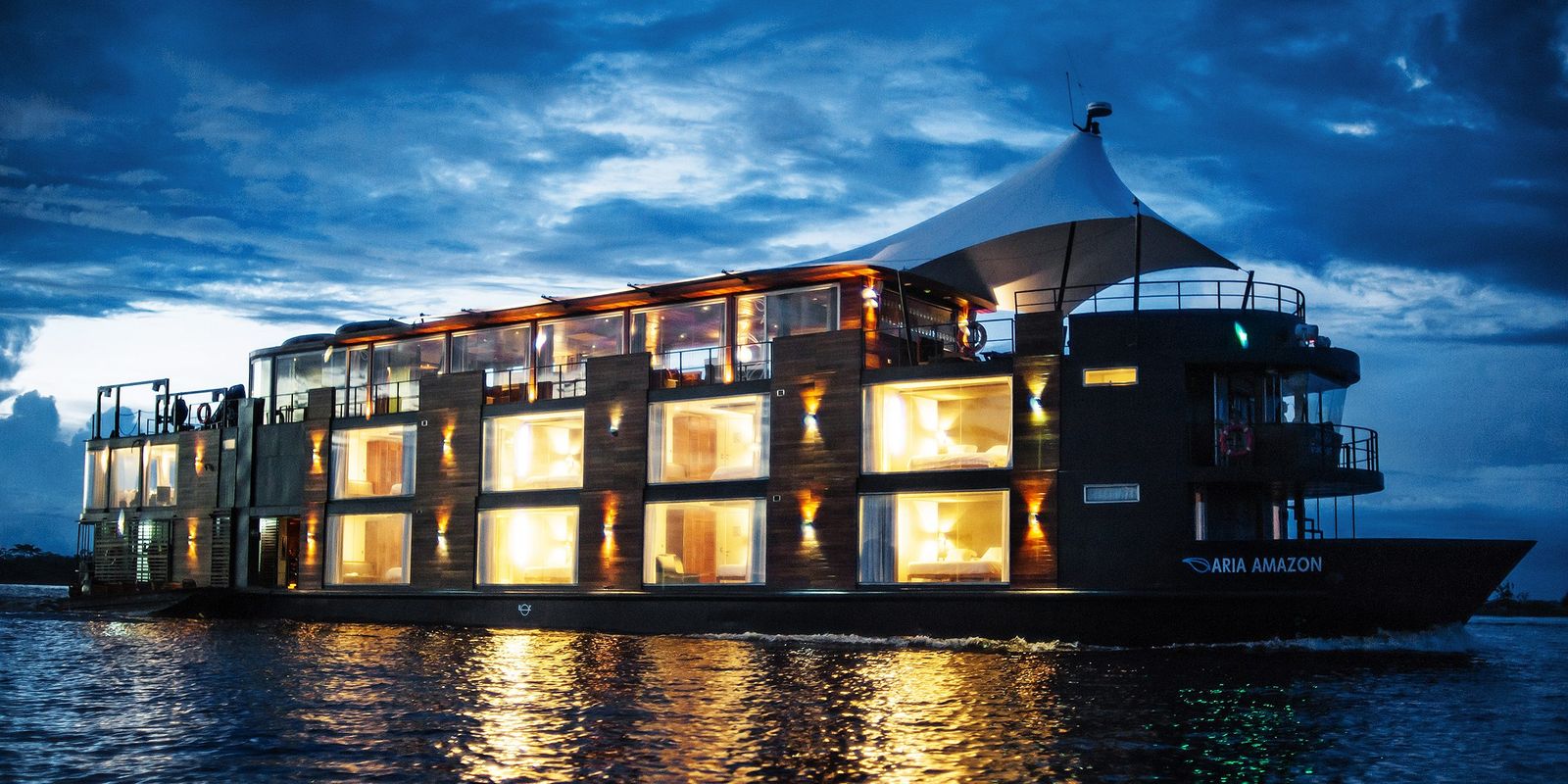 For the last six years, Aqua Expeditions is offering an intimate five-star river cruise on board a special ship. It's looks almost like a floating luxury hotel and she's named Aria Amazon.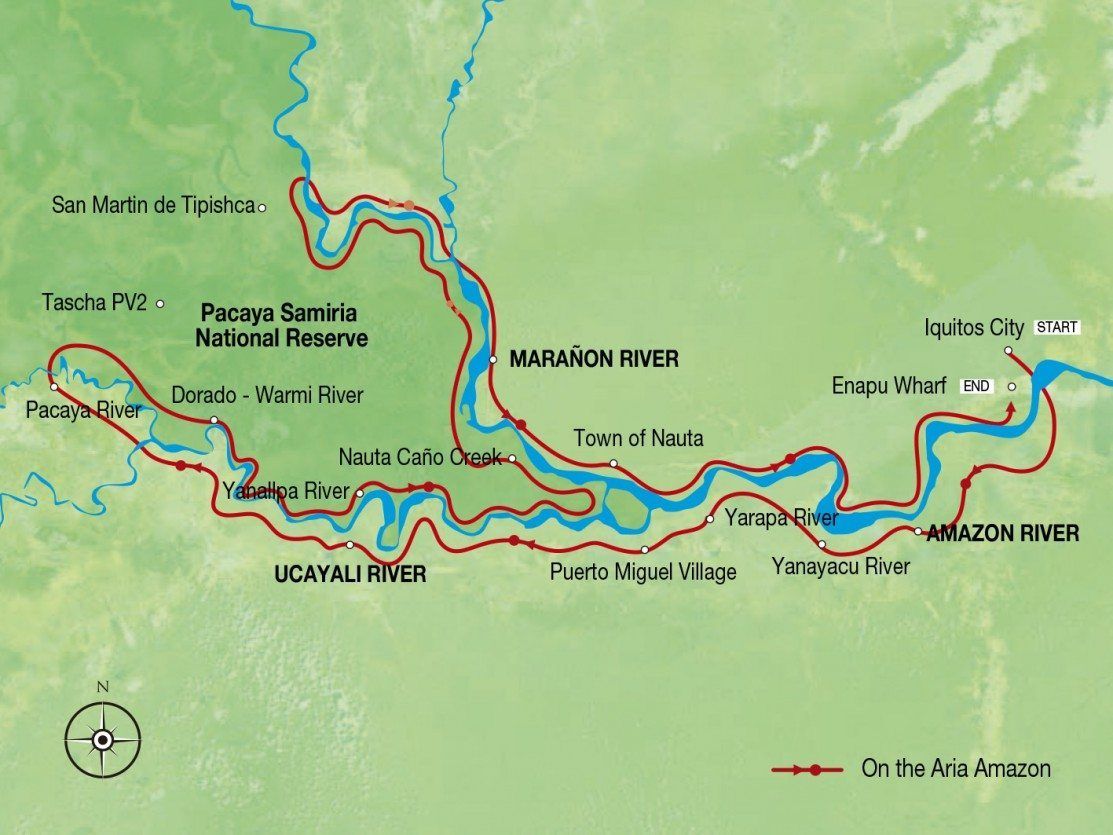 She first set sail in 2011 and was refreshed with new upgrades. The 45 meter (147 foot) long Aria was designed by the innovative Peruvian architect Jordi Puig. Generous dining and lounging areas include an outdoor river facing Jacuzzi. Floor to ceiling windows face the Amazon river in the ship's 16 Design Suites, each measuring 23 square meters (250 square feet). Four suites can interconnect for families. Upgrades to the spa include new decor for enhanced relaxation. This black-hulled ship can accommodate a maximum of 32 guests plus 26 crew including a paramedic and four English-speaking naturalist guides.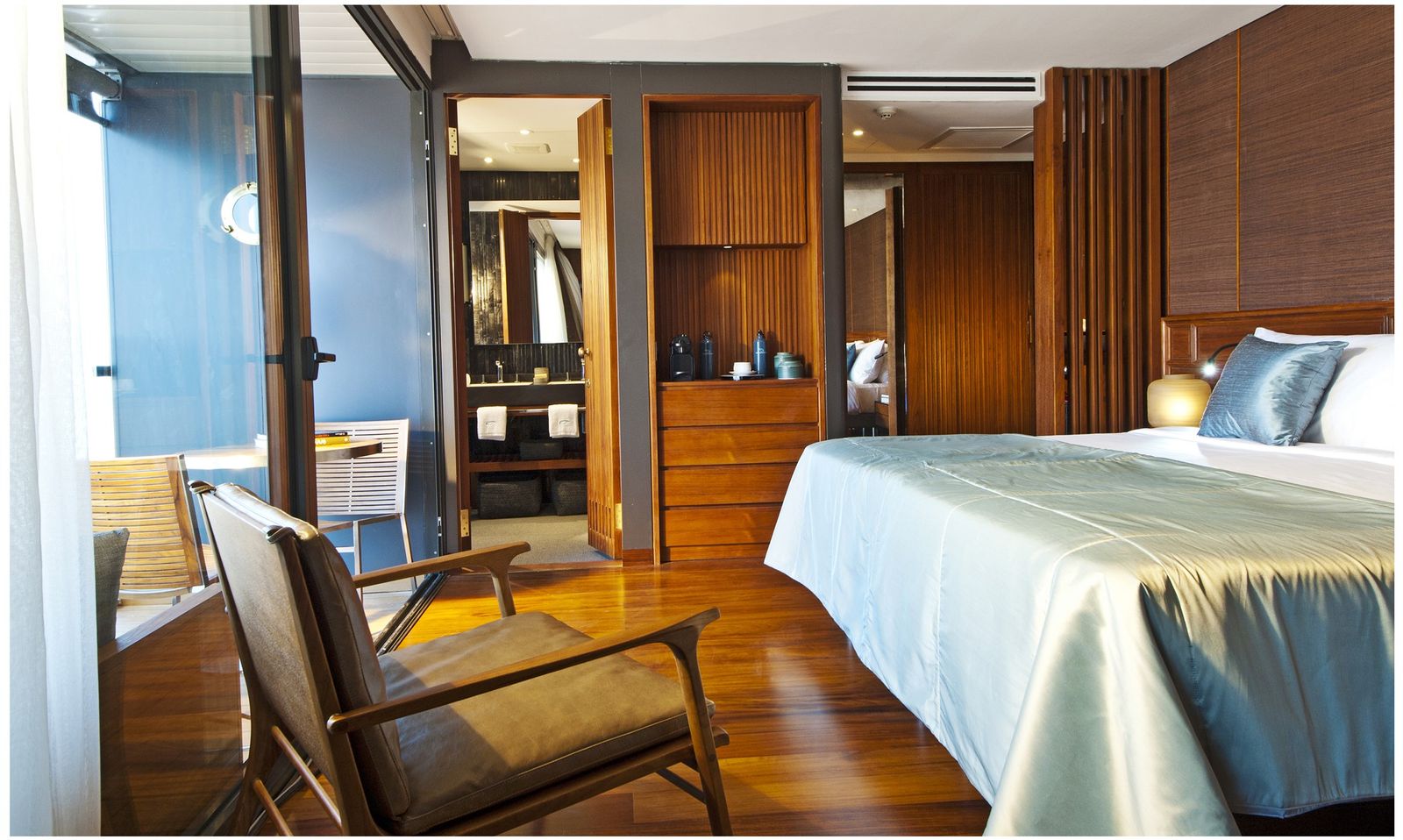 Aqua Expeditions is the baby of Francesco Galli Zugaro, an Italian-American entrepreneur.
The Amazon cruises can last between three and seven days. The price per person in a double cabin for the seven days cruise is $8500. All cruises start in the Peruvian town of Iquitos.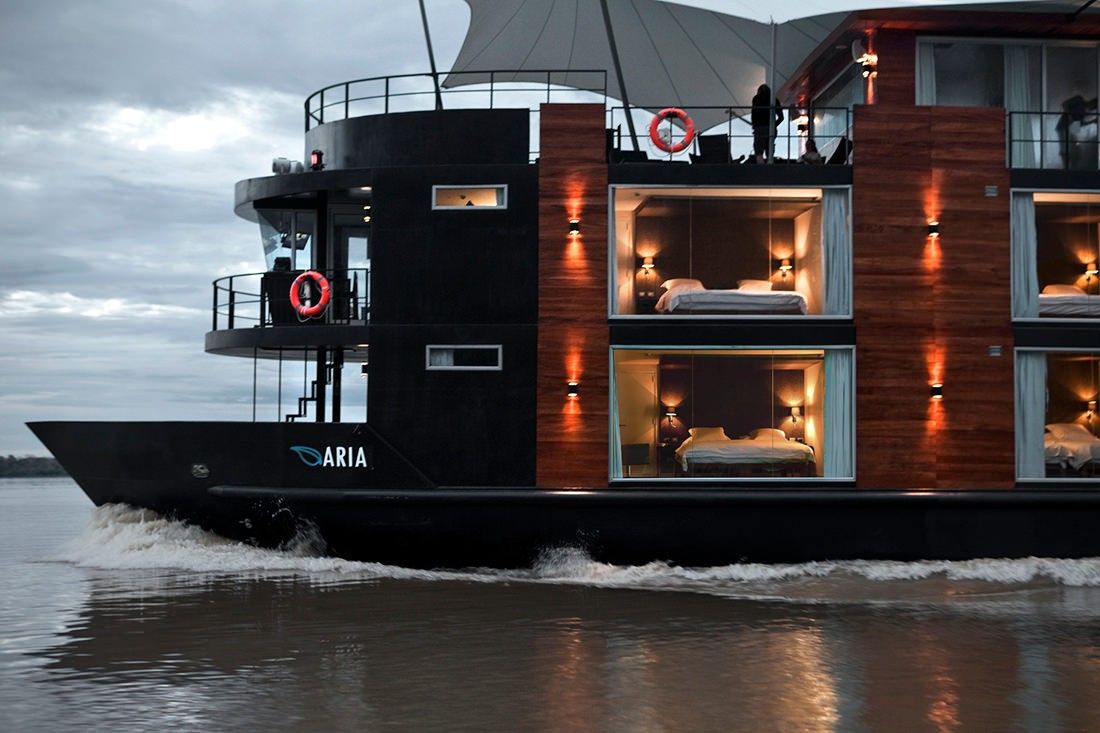 Recently, Aqua Expeditions has teamed up with renowned environmentalist Jean-Michel Cousteau, son of the famous explorer Jacques-Yves Cousteau. He will share with the guests his unique insight of the Amazonian habitat.
Aqua Expedition offers also a river cruise on the Mekong River in Cambodia and Vietnam. Here, they use a second, larger ship named Aqua Mekong (62m).