Go-anywhere, do-anything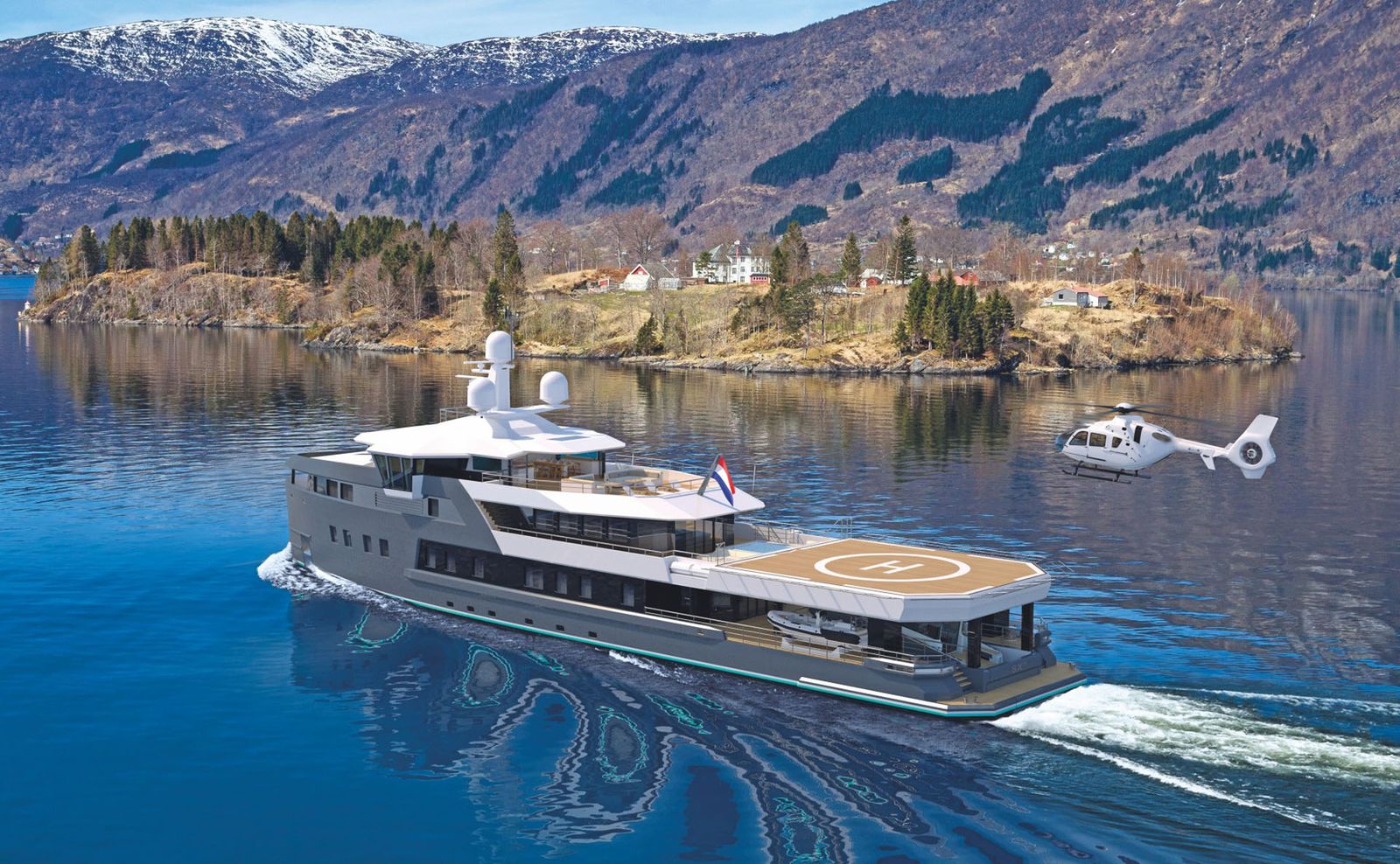 Joining the Damen SeaXplorer range is Damen's latest development: the 55.70-metre SeaXplorer 55 (183 ft).
Presented at Monaco Yacht Show, SeaXplorer 55 is a high-volume yacht with a gross tonnage of 1,090 GT and offers real expedition capability, including 30 days of full luxury autonomy off-the-beaten-track and IMO Polar Code compliance for visiting Arctic and Antarctic waters.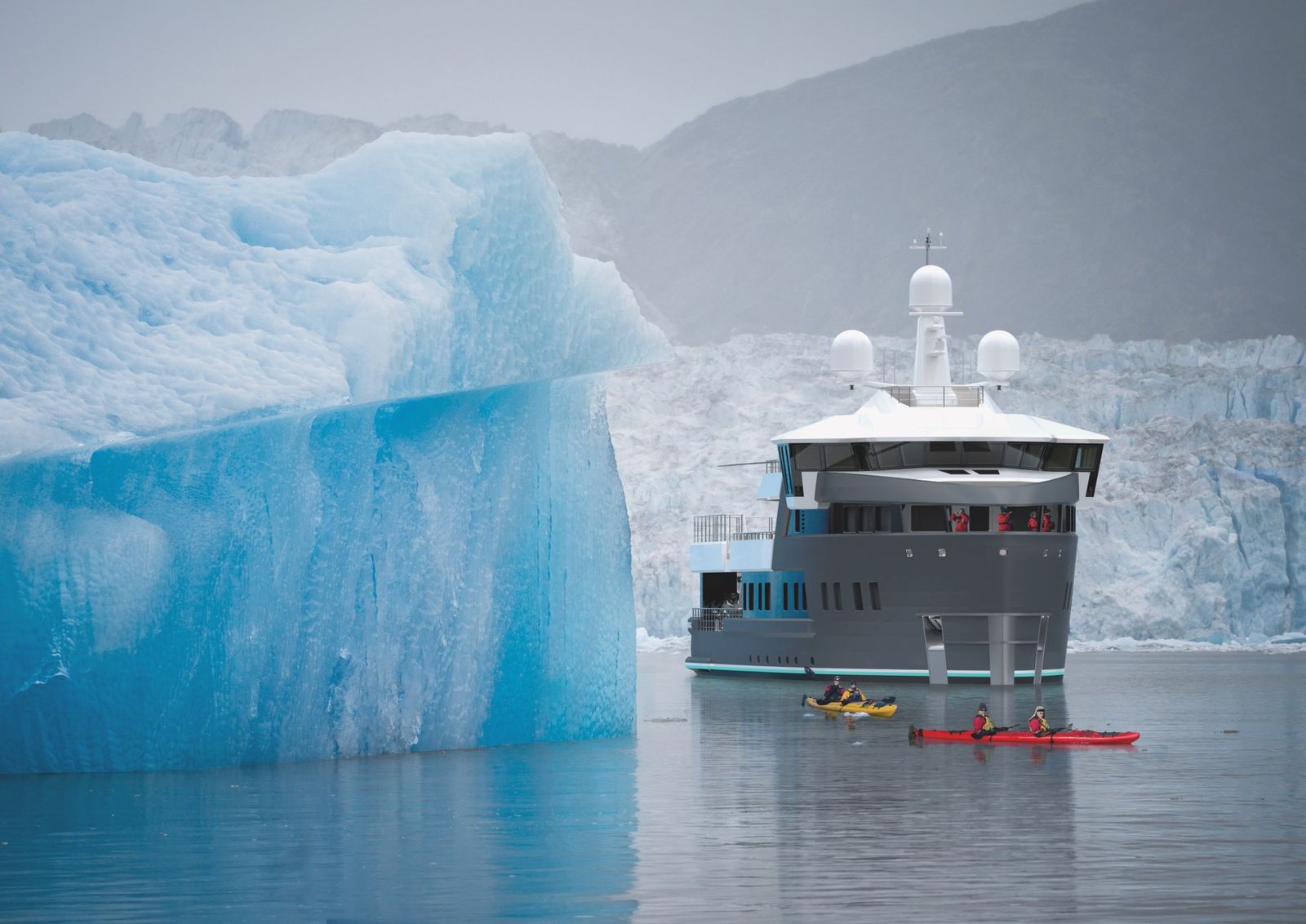 Commercial Director Rose Damen: "With a SeaXplorer 75 and a SeaXplorer 65 from our range already sold and now under construction, this new design benefits from our dedicated SeaXplorer team's experience and the input from our clients and partners. The SeaXplorer 55 will be at home just as much in the South of France as it is in South Georgia Island."
Damen has developed the SeaXplorer range in cooperation with its partners Amels and EYOS Expeditions, as well as Dutch studio Azure Yacht Design who created the SeaXplorer's exterior design.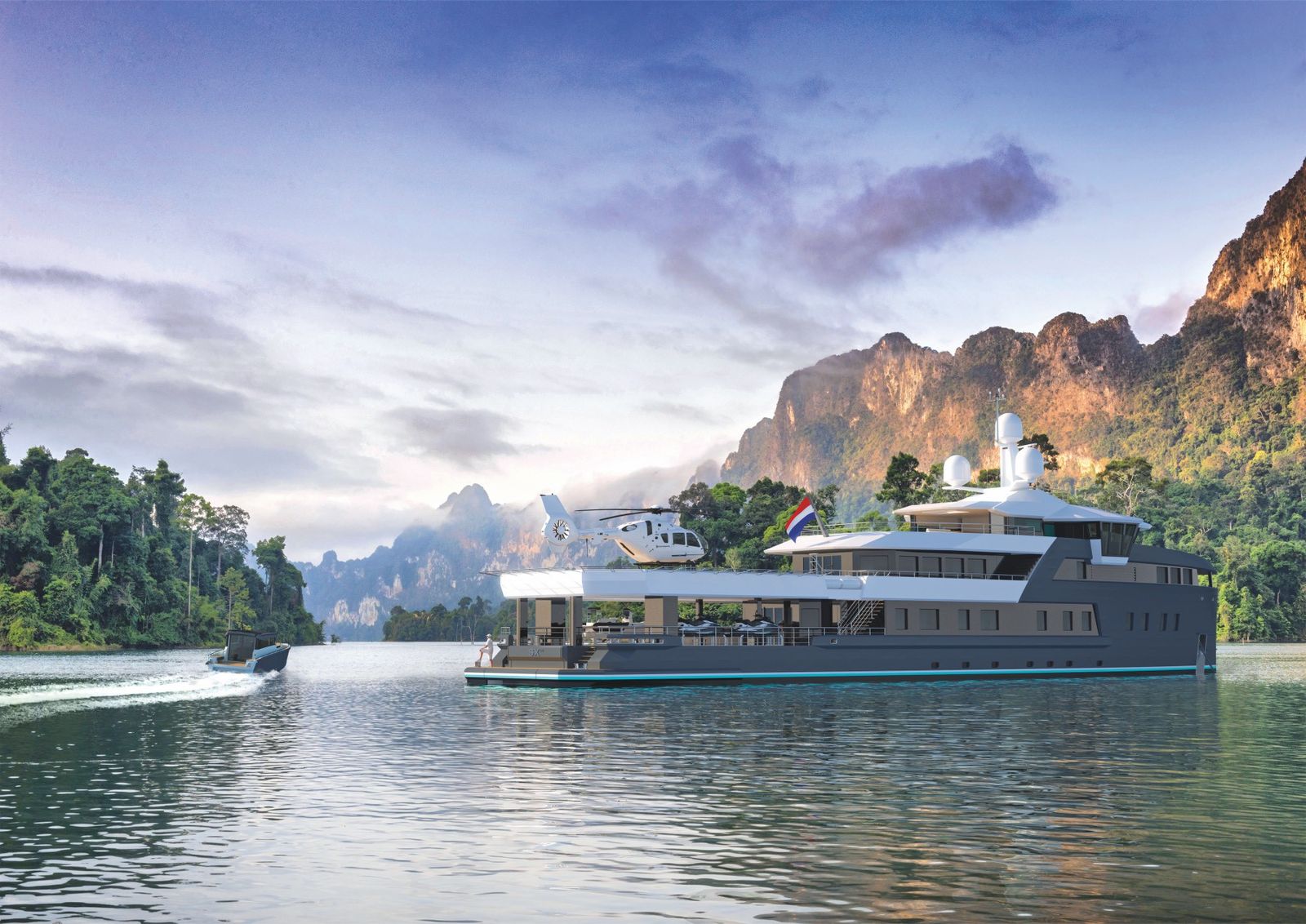 The SeaXplorer 55 accommodates 12 guests in six double staterooms. The layout offers plenty of spaces to enjoy panoramic views and spectacular encounters with wildlife, including the Observation Lounge, outdoor bow point observation deck, indoor/outdoor Sky Lounge, and a Crow's Nest above the wheelhouse.
The aft Expedition Centre easily handles serious expedition operations. The certified helideck ensures safe landings at night, day and underway. The helideck is suitable for helicopters with a take-off weight up to 4,000 kg / D-value of 13 (for example an Airbus EC135).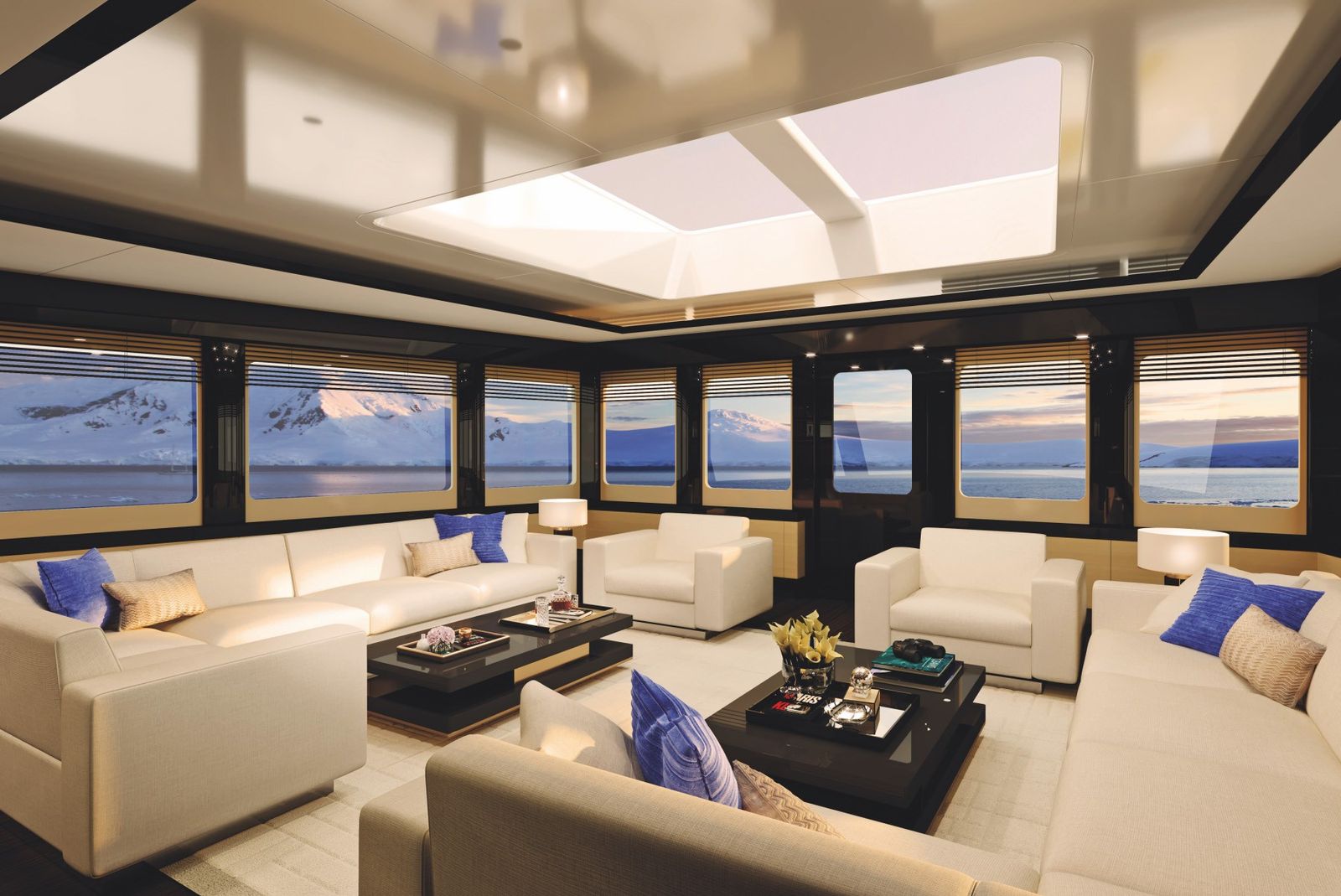 The 12-metre slipway can store a multiday expedition boat (like an 11.3-metre XO 360) to take the journey further up river or close to icebergs. Boarding and disembarking takes place when the boat is in the slipway – simple and safe for everybody, even when the wind and waves get higher.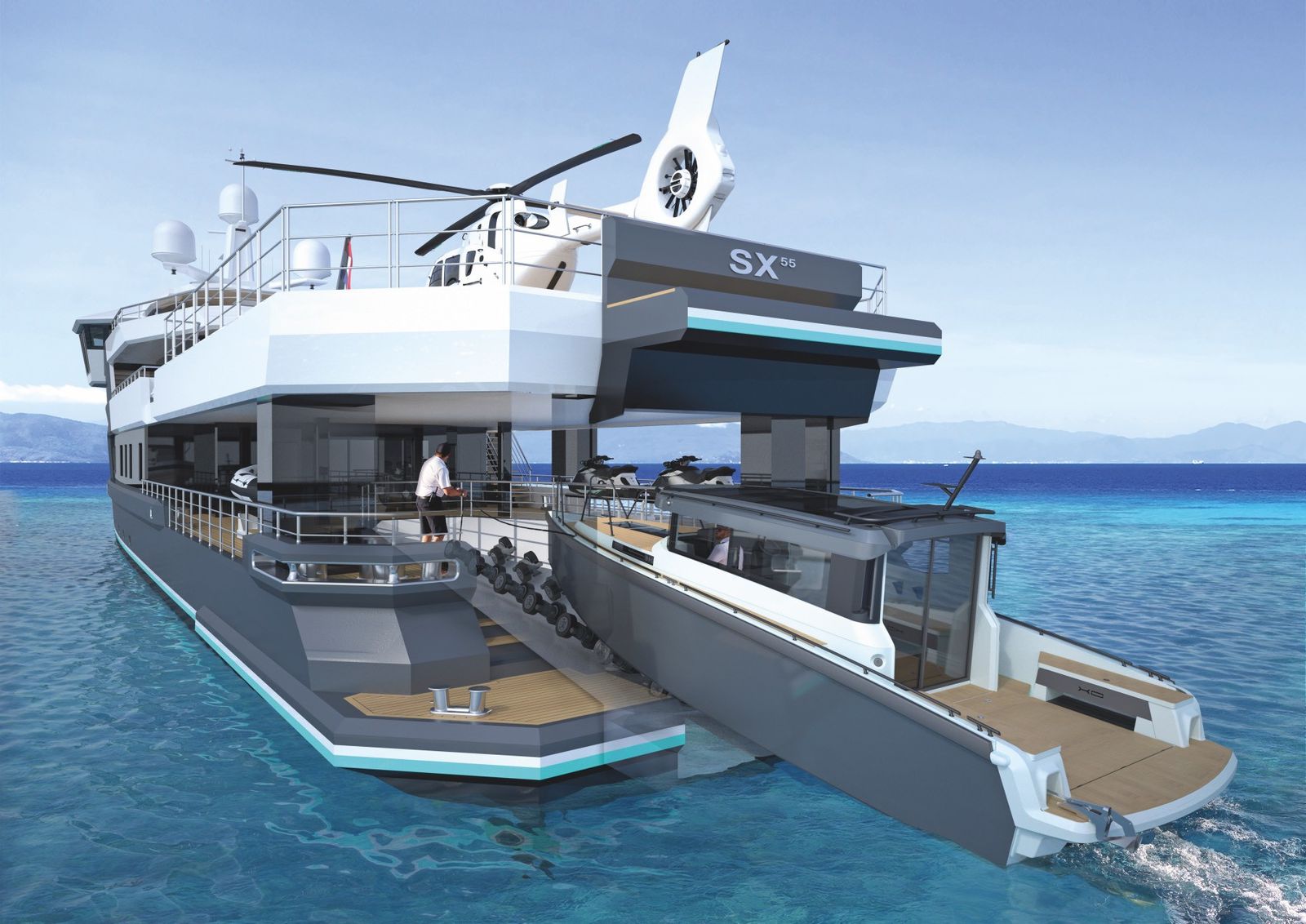 For the highest level of service and smooth operations, the yacht accommodates a large crew of 17 including extra expedition staff, pilots and guides.