156 m superyacht Dilbar has officially become the world's largest yacht by volume.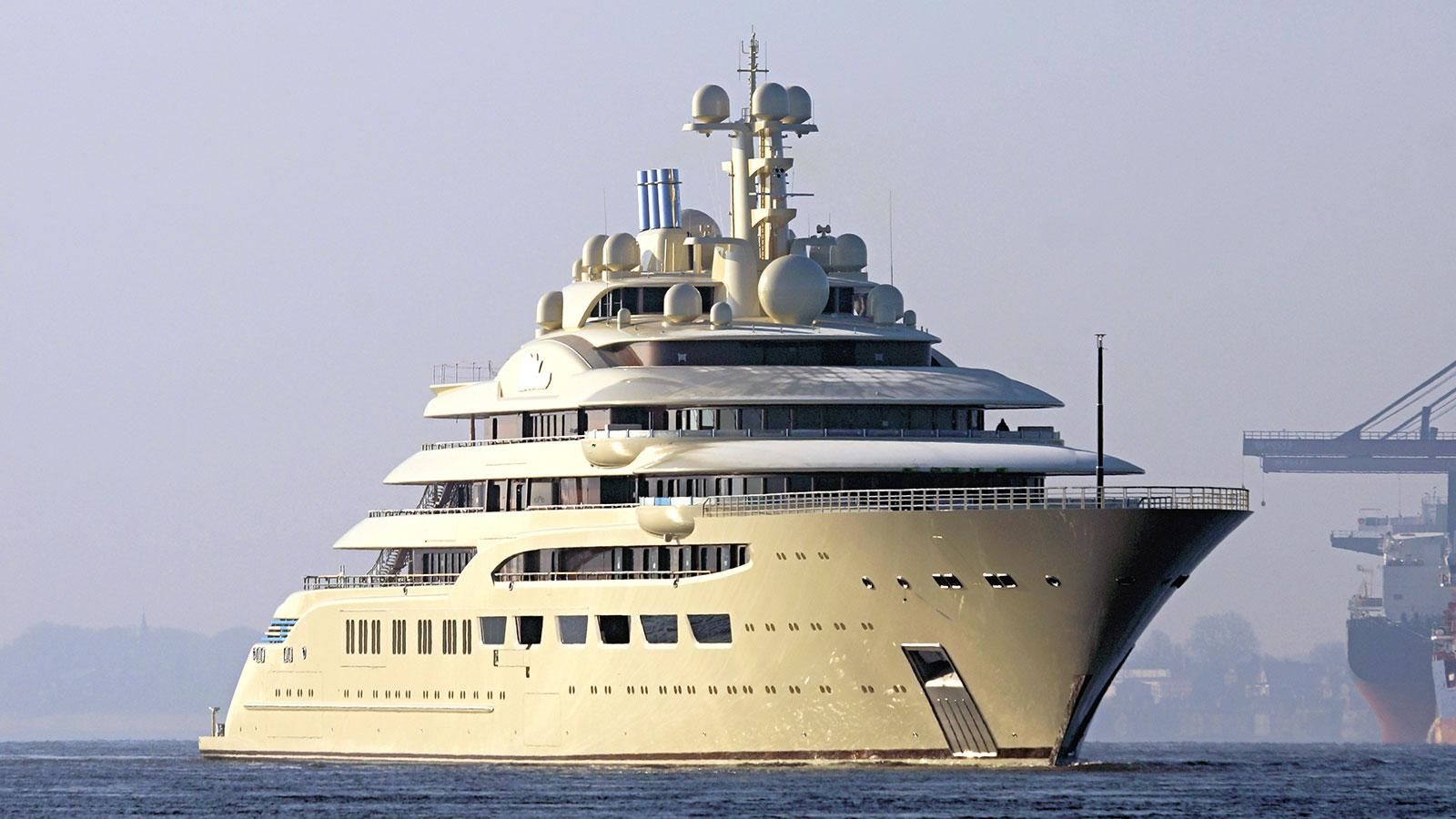 The builder Lurssen confirmed the gross tonnage of 15,917 tons. Although it's only the fourth superyacht by length, Dilbar tops Al Said's 15,850 tons and Azzam's 13,135 tons.
Dilbar, formerly known as Project Omar, has a beam of 23 meters and a deep draft of 6 meters. Dilbar can cruise at a speed of 22 knots under diesel electric power. The yacht is so large that it required 1,100 km of electric cables.
The yacht exterior is designed by Espen Oeino, the interior is signed by Andrew Winch Designs. The owner of the superyacht is Russian billionaire Alisher Ustinov, who owns also a 115 m superyach also named Dilbar, now renamed Ona.
Dilbar uses a steel hull and an aluminum superstructure. The living quarters have a combined 3,800 square meters of space. The superyacht has a lot of features, including two helipads. The construction of Dilbar took 52 months.