Few months after having founded his yacht design studio, Michele Lubrano Lobianco unveils the Mega Yacht Concept Gladius.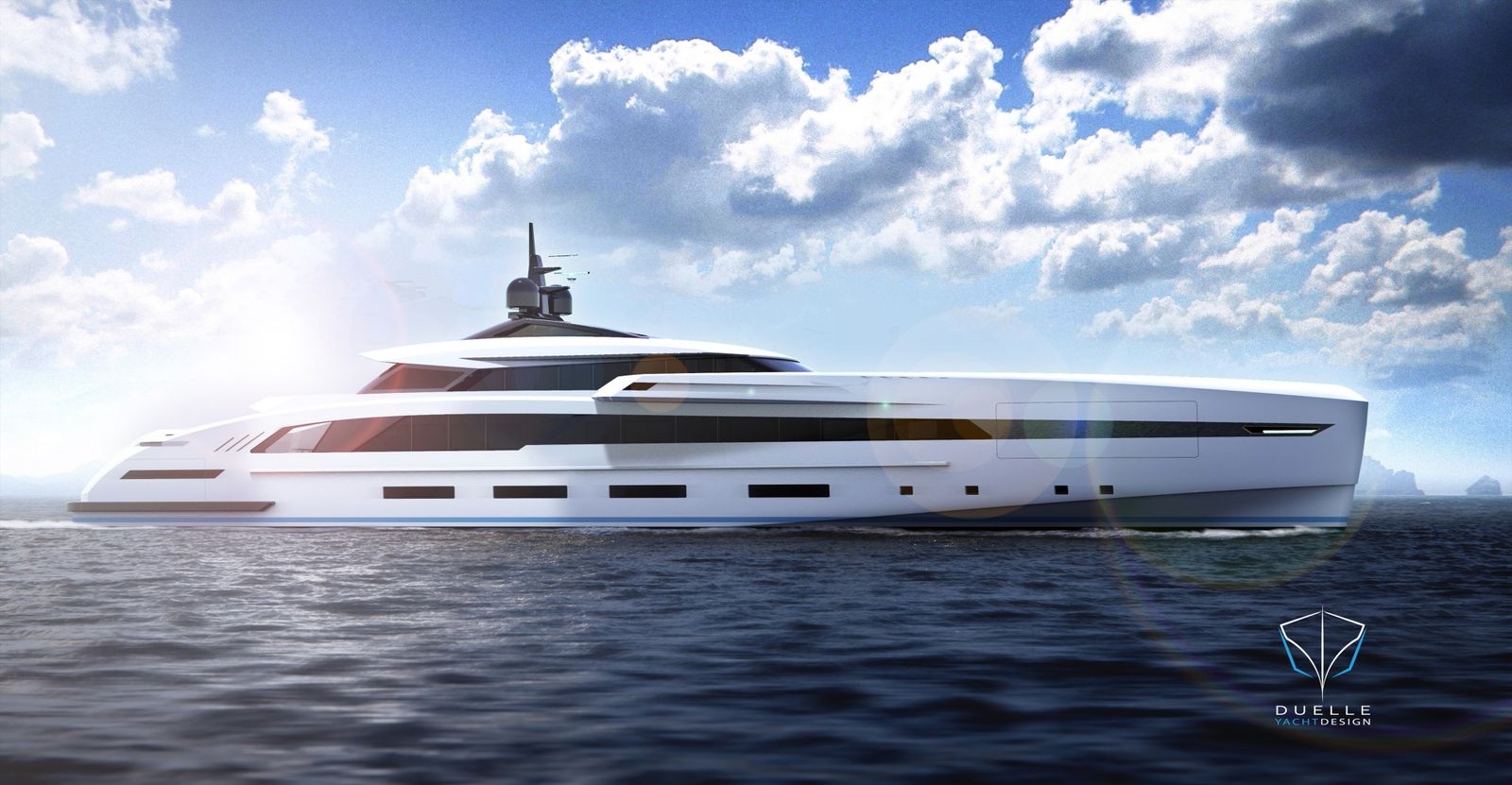 Duelle Yacht Design is an Italian yacht design studio founded & lead by Michele Lubrano Lobianco.
Michele has lots of years of experience and during his many collaboration with renowned design studios, he took part in designing yachts for brands such as Ferretti, San Lorenzo, CRN, Baglietto, Heesen, Tankoa, ISA & Lurssen.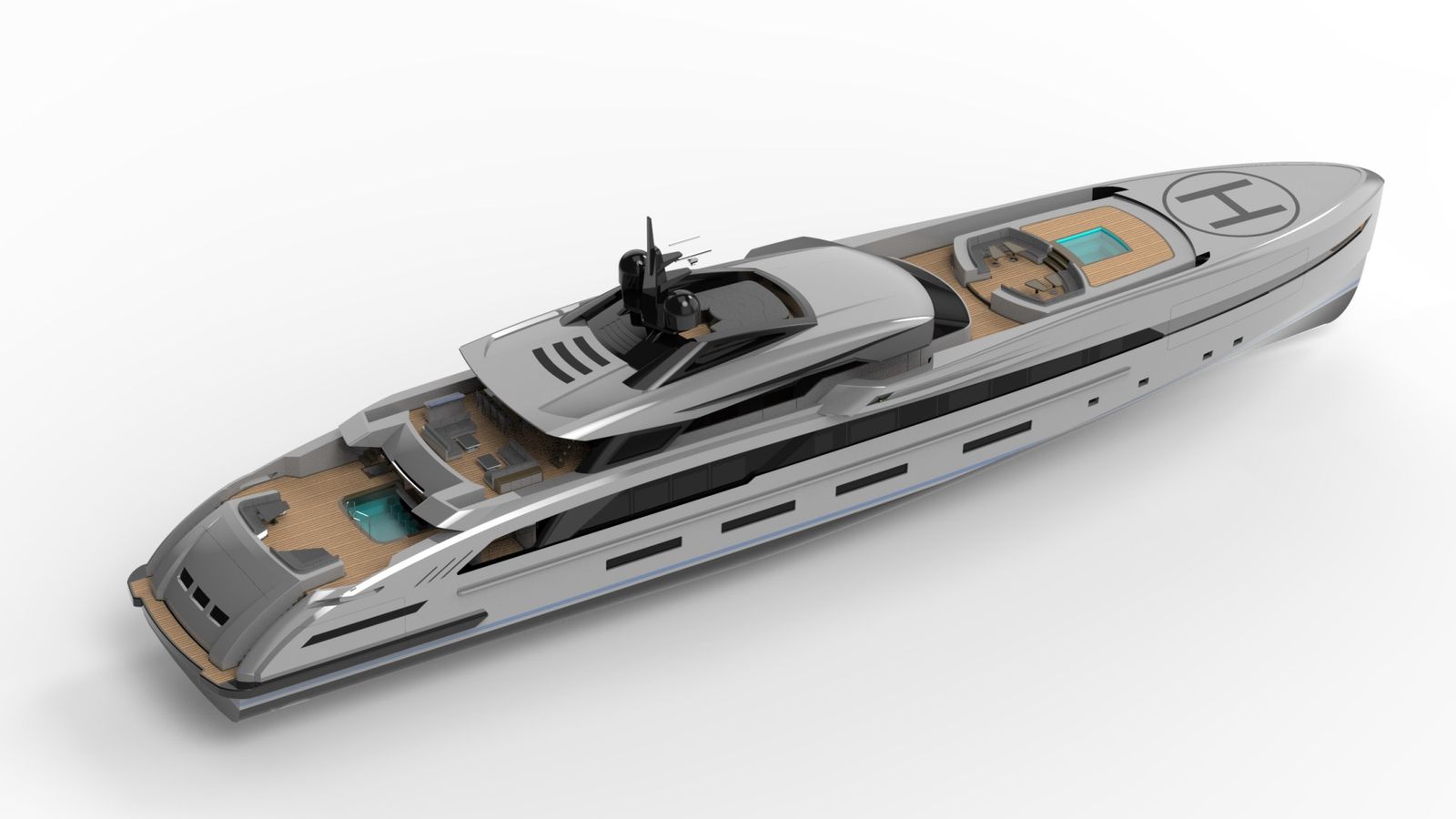 In 2019 Michele decided to take a further step in his career founding his own studio.
Born in the heart of the Mediterranean Sea, in the beautiful island of Procida, Michele got imprinted in his DNA the passion for the sea in all its meanings and an attraction for sport boats. Formed at the University of Naval Design in La Spezia, after experiences in Intermarine and Ferretti Yachts, he moves to Australia where in a major Sydney studio (Peter Lowe Design) designs his first boat, a 70-foot fiberglass yacht is launched half a year later. On his return to Italy he became Francesco Paszkowski's right-hand man in his renowned studio in Florence, contributing, during the seven years of his stay, to many successful projects for San Lorenzo, CRN, Baglietto, Heesen and Tankoa in the position of "Head of design department".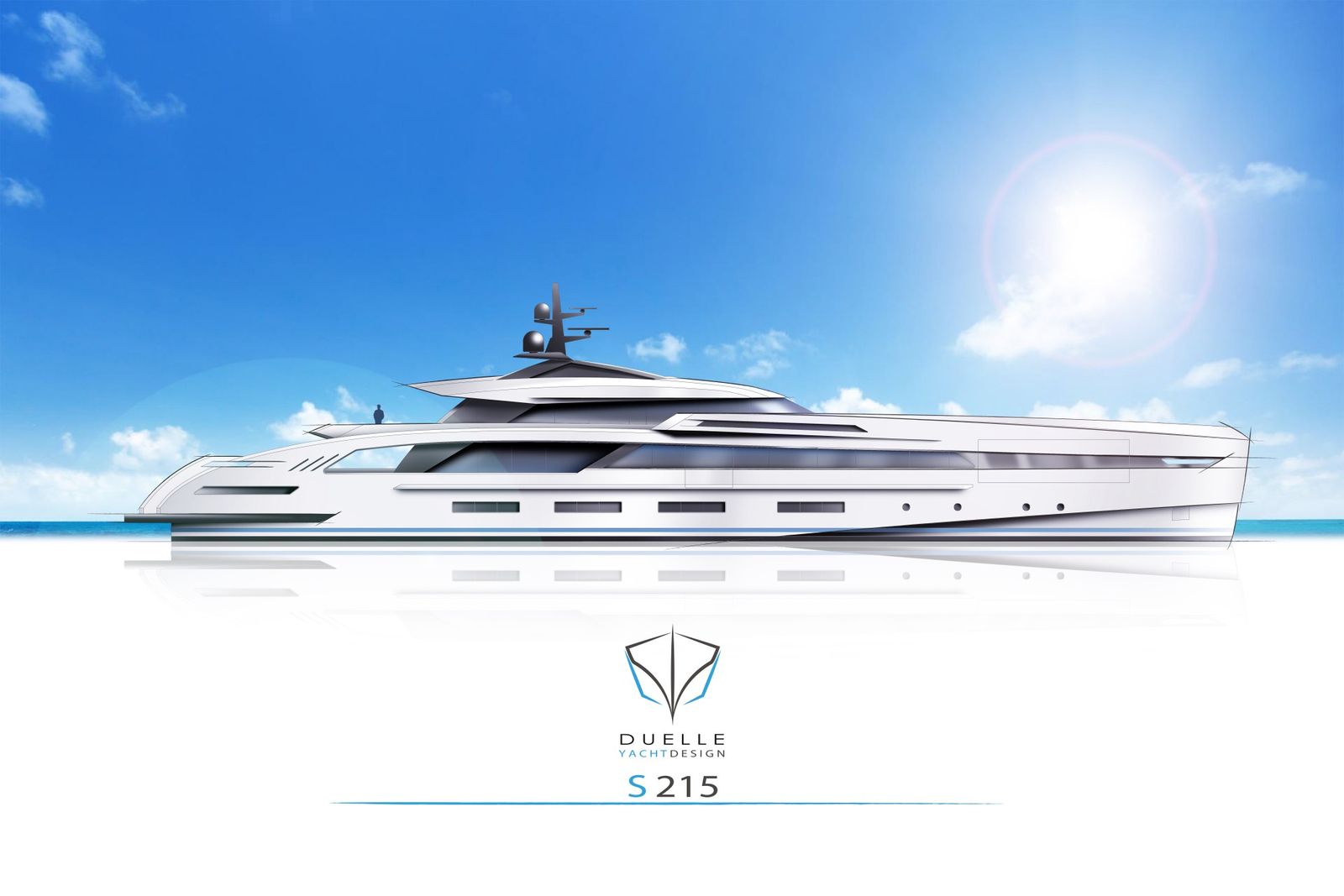 Thanks to his vision and innovative approach of design he is selected in 2014 to be part of project team of Wider Superyacht, the futuristic last creature of Tilli Antonelli, as "Head of the design "of Wider 150 (MY Bartali) first, an award-winning yacht that will last for a long time on the covers of magazines around the world, and later of Wider 165 (MY Cecilia) that has just won the World Superyacht Awards 2019.
In 2018 he joins Dominator Yachts where he supervises the engineering first and the construction of two fully customized Ilumen 28 mt yachts, one of which is awarded of the World Yacht Trophy in Cannes 2018.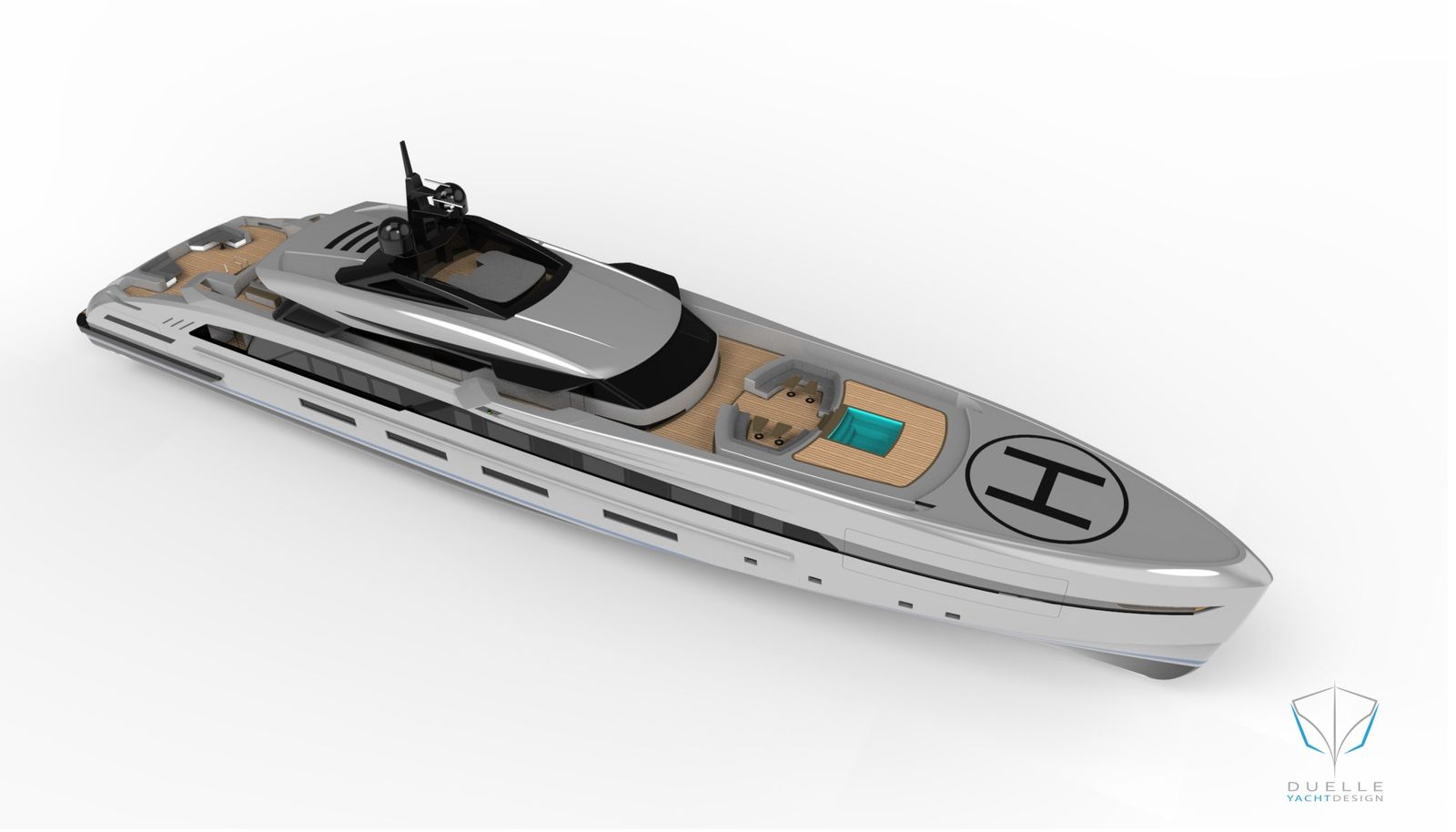 The first Mega Yacht concept Gladius, whose name means in Latin sword due to his sleek and aggressive lines, has been shortlisted at the International Yacht & Aviation Awards 2019.
Gladius is 65m superyacht powered by two MTU engines with a total power of 11,184 hp, the yacht reaches a maximum speed of 26 knots and cruising speed of 22 knots.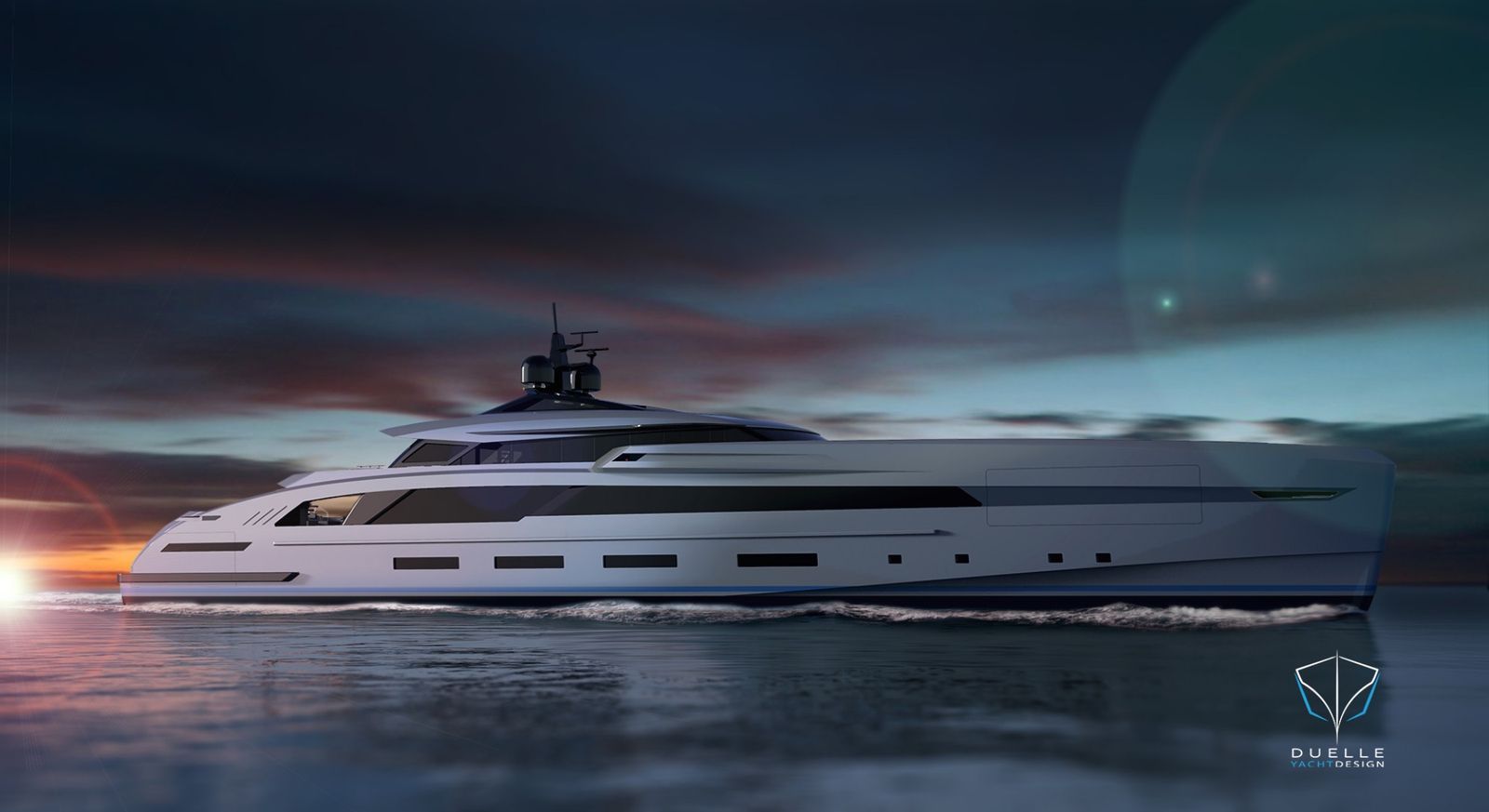 The range is about 4,200 nautical miles at an economical speed of 12 knots.
The M/Y Gladius is equipped with six cabins, a gym, two custom jacuzzi, cinema, helipad on the foredeck area and a garage that can easily accommodate a 10 m tender.