Car manufacturer Fiat and specialist boat builder Riva got together and made a baby.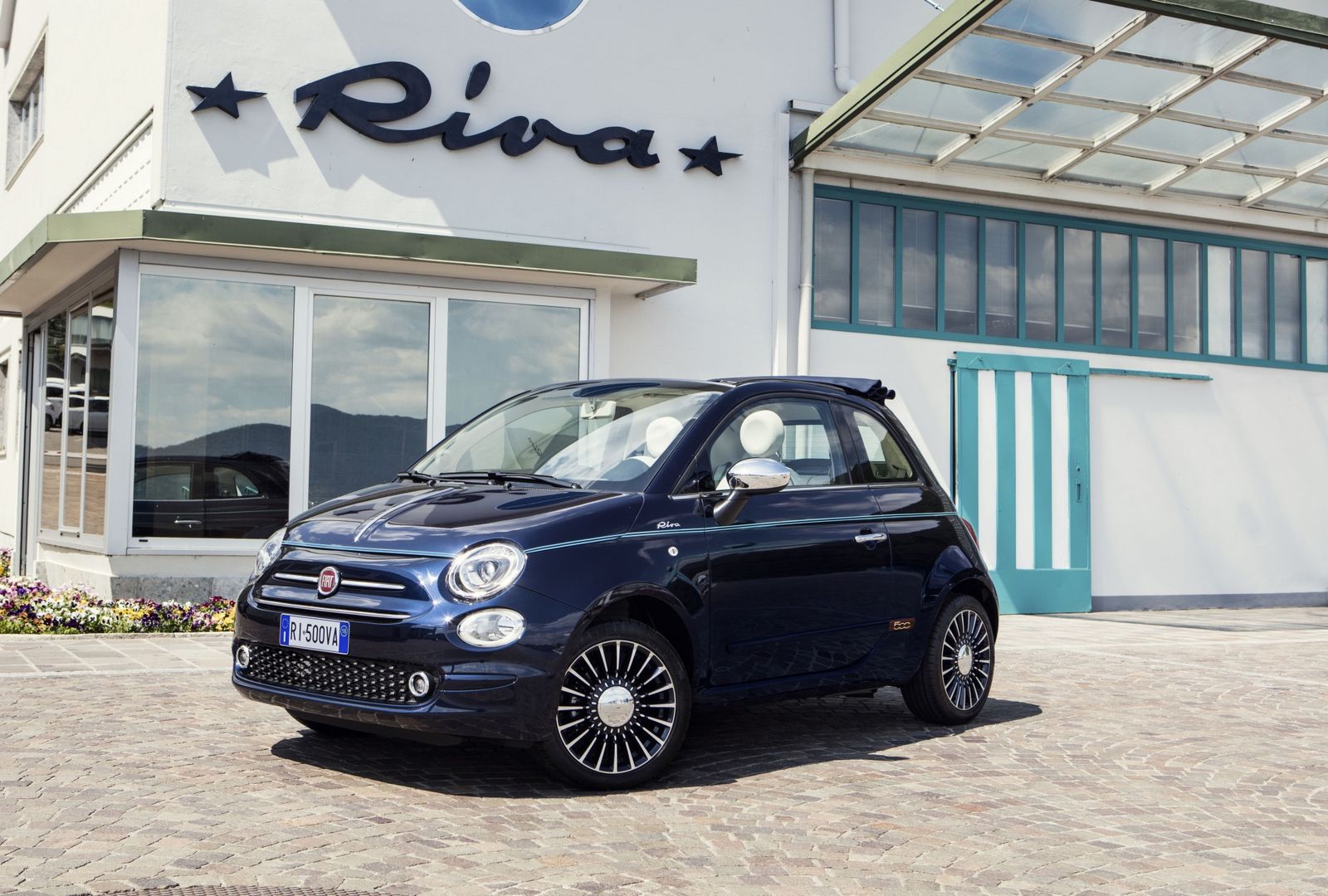 Car manufacturer Fiat and specialist boat builder Riva got together and made a baby. It's a special version of the Fiat 500, that stands out for its appearance and premium material that are usually found on a yacht.
Fiat got together with the most famous Italian yacht builder, Riva, and the result is a very special Fiat 500. Called Fiat 500 Riva, it will be available in two versions, hatchback and cabrio. It takes a lot of cues from the nautical world starting with the special blue color named "Sera Blue", a livery available only on this special version. The special shade of blue is derived from Riva's Aquariva Super yacht.
The side mirrors, door handles and hood trim have a chrome finish, and on the sides you can spot a double aquamarine line that runs across the beltline. The 16-inch alloys featuring a 20-spoke design exclusive to this edition. The nautical inspiration is featured also in the interior where we can find mahogany inserts with maple inlay for the central area of the dash along with special door sills and a gear lever knob carved from a single piece of mahogany. The seats are finished in fine ivory leather from Poltrona Frau with ivory stitching.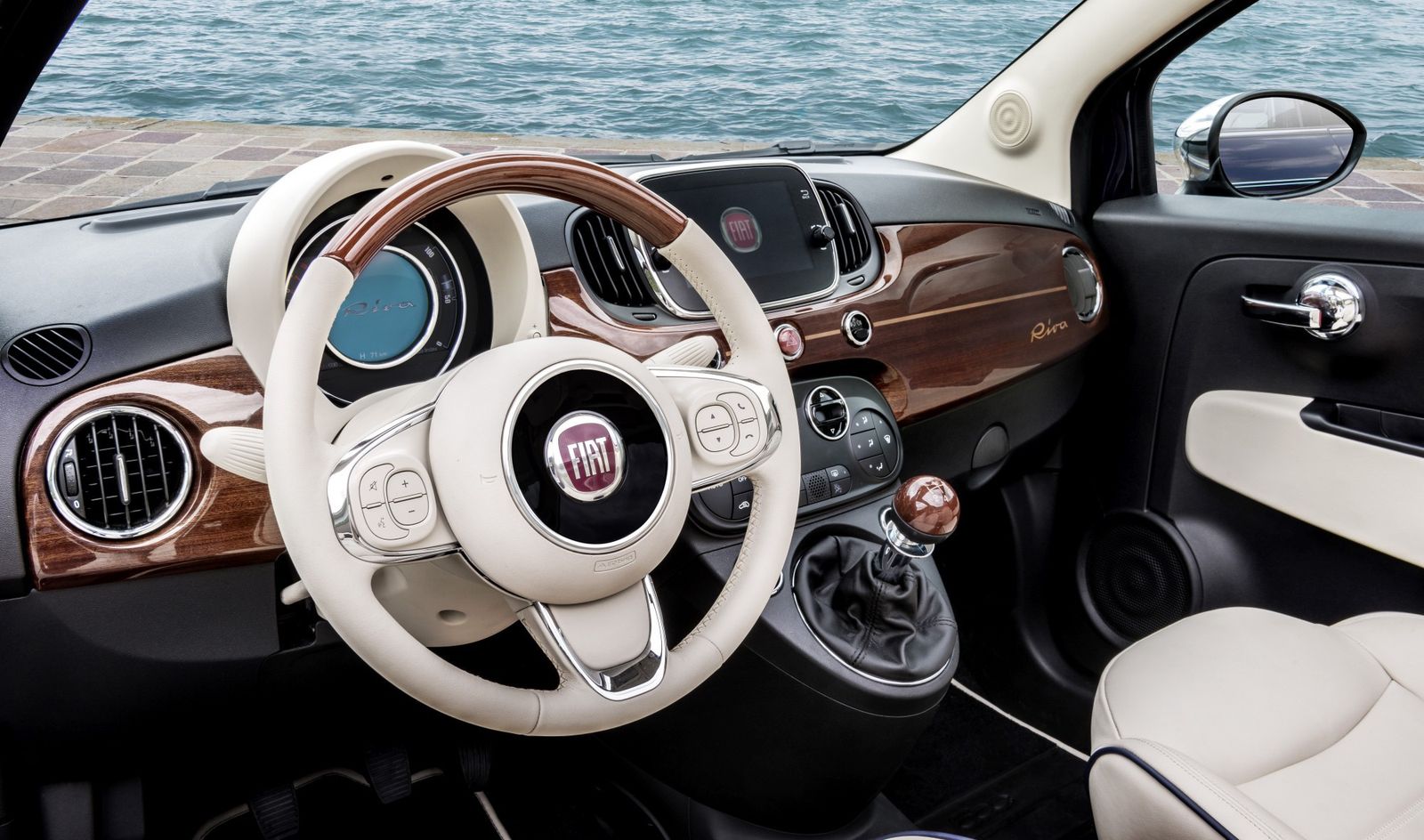 The first 500 units of Fiat 500 Riva will be personalized with a badge placed between the front seats. The engine range available for the Fiat 500 Riva starts with the 1.2-liter 69 hp unit, followed by the two-cylinder Twin Air 0.9-liter offered in 85 and 105 hp versions. A diesel engine is also available: 1.3 Multijet 95 hp. For transmission, buyers have to choose from five or six-speed manual boxes or the robotized Duallogic box. The Fiat 500 Riva isn't cheap; on the Italian market the price starts from €17,900, the cabrio and the hatchback getting the same price tag for the launch.