Black Ops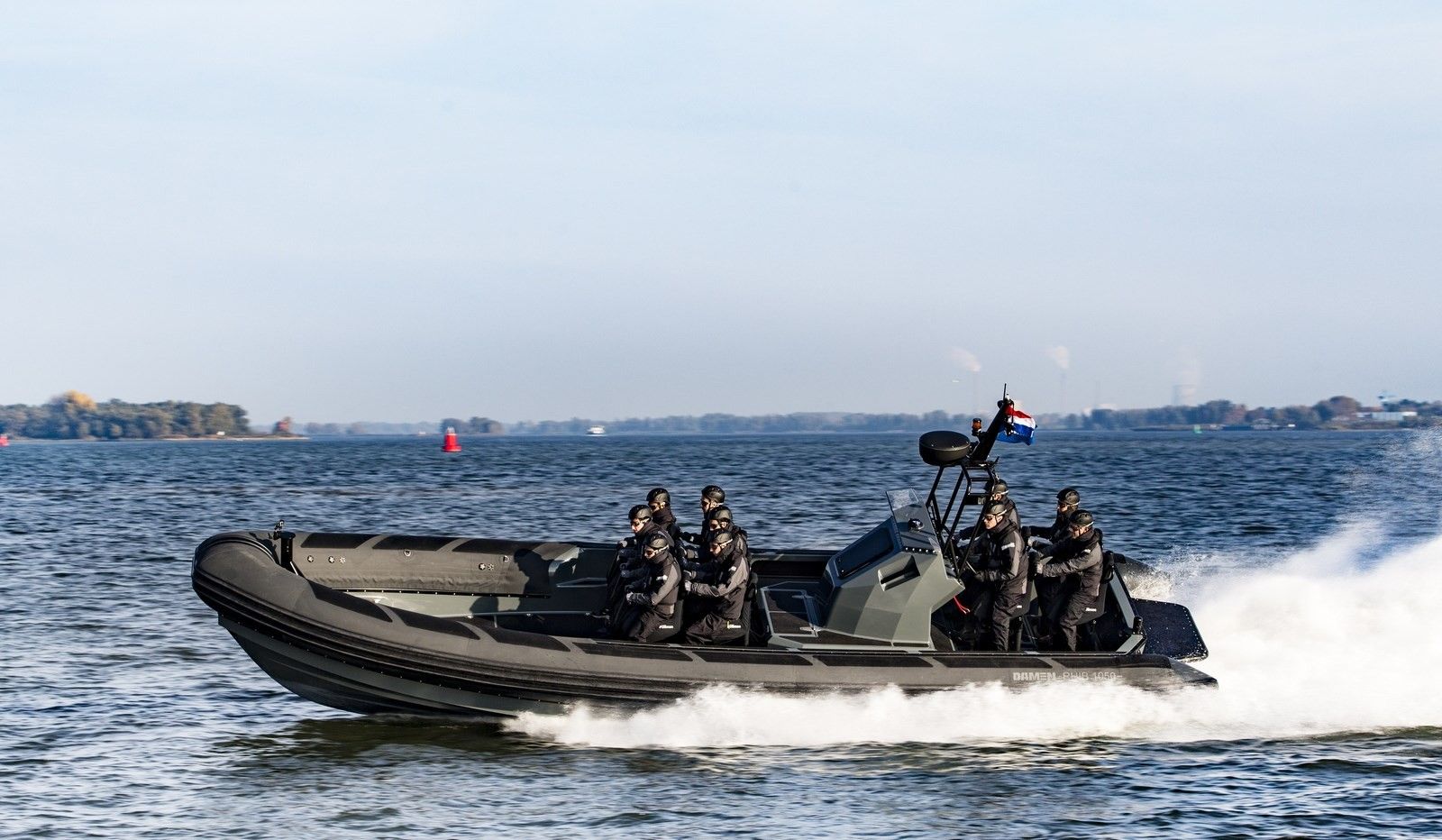 Damen, the Dutch Shipyard that is usually known for the big ships and military vessels, but also specializes in smaller crafts. Like the RHIBs.
That's short for Rigid Hull Inflatable Boat. This kind of boats are extremely versatile and can be used for a large variety of activities.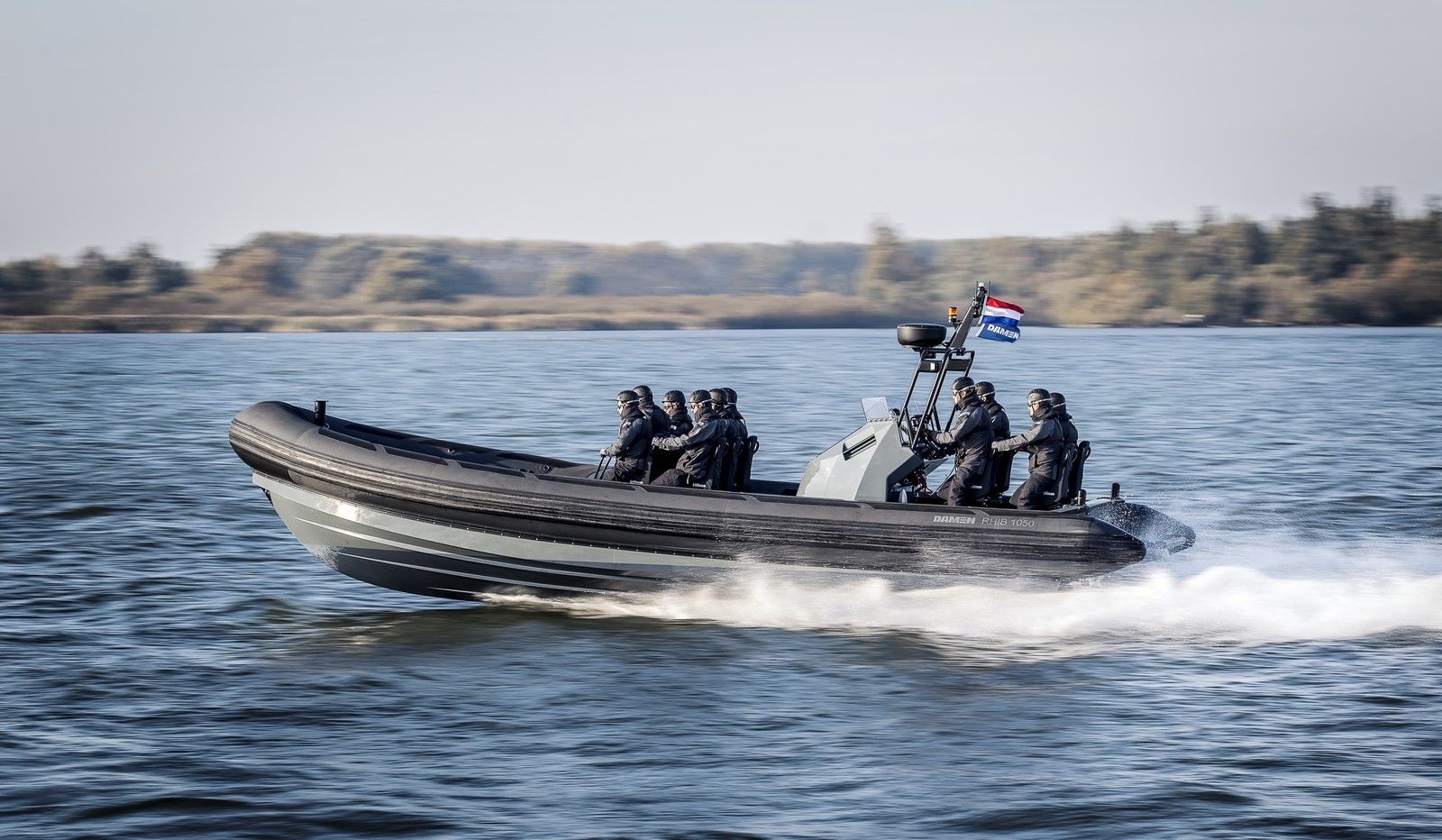 They are also preferred by the military and Damen produces a special model for fast interventions. It is called RHIB 1050 and it's built by the Damen Shipyards of Holland for use by special forces and naval search teams. She can reach 55 knots being powered by twin 370hp Volvo D6 engines and thanks to a deep-vee hull.
"This is not your average RHIB," says Project Manager Roel Foolen . "For starters, it's Lloyds approved. The hull is made of glass reinforced epoxy as opposed to polyester and provided with Lloyd's approved closed cell, foam core."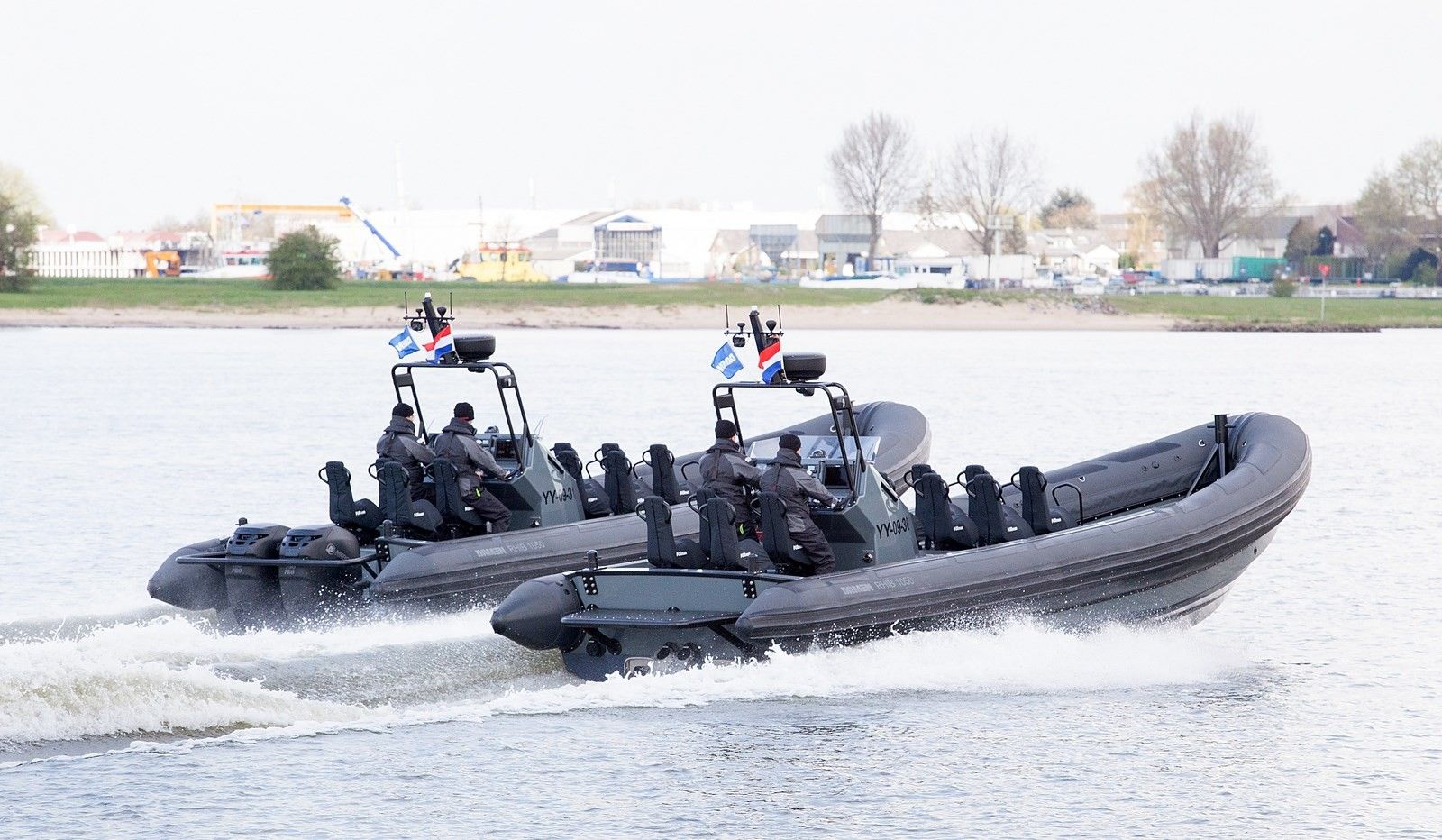 Damen's use of epoxy for the hull will see the RHIB 1050 produced at the group's specialist composite yard in Antalya, Turkey. The RHIB will be produced in series with a standard hull, open to flexible, client-specified outfitting requirements.
Ergonomics are a strong theme running throughout the design. Damen developed the layout using a mock-up console, constantly tweaking the positioning of instrumentation, seating and controls until completely satisfied with comfort levels. Consequently, the wheel and throttle are perfectly aligned with the suspension seating and handles and grips are located strategically throughout the RHIB.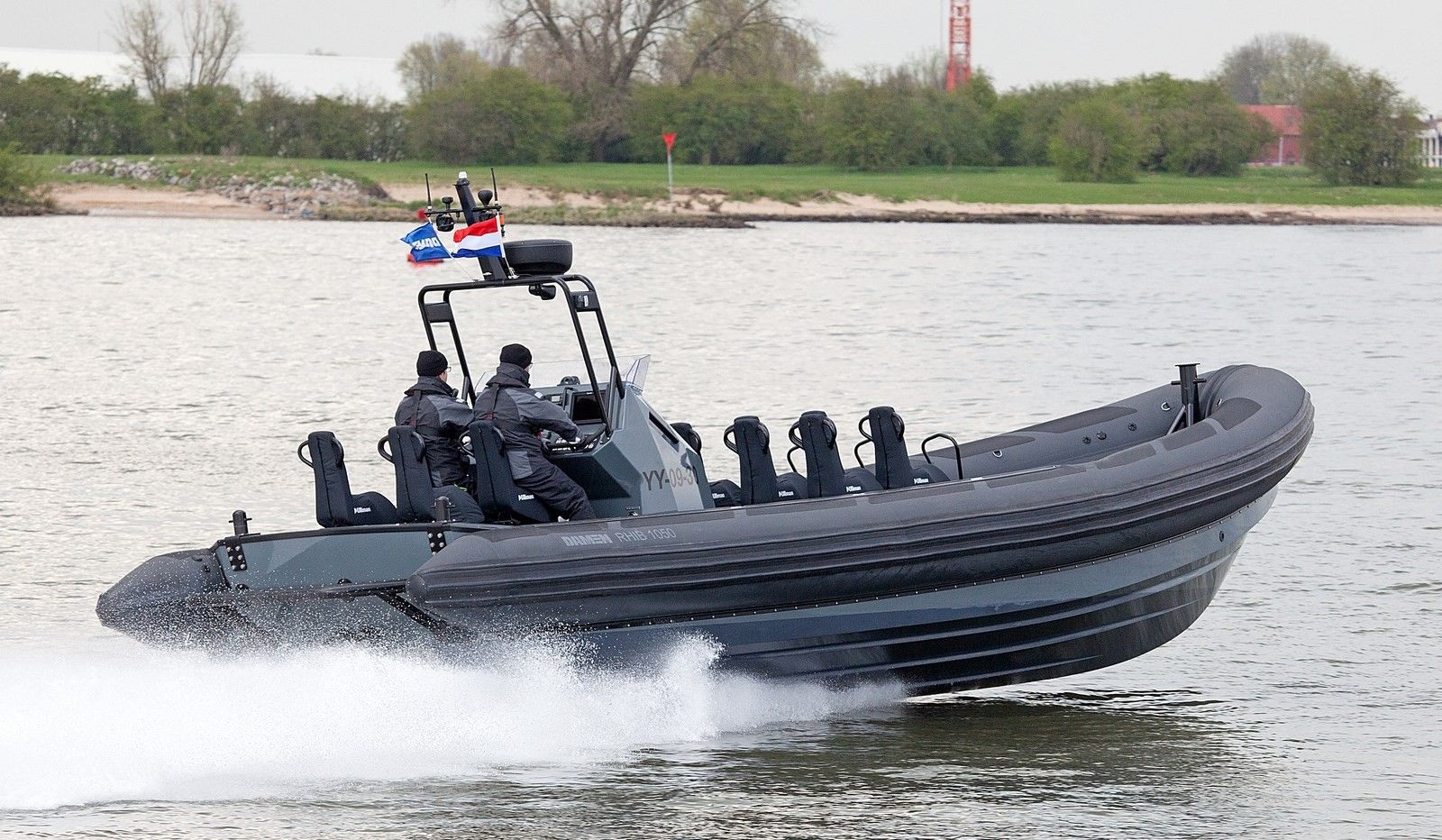 This focused planning has also brought about a vessel that is notably easy to maintain. The 2 x 350 litre fuel tanks are located beneath the 10 deck-based seats. The seats are fitted to a dedicated hatch so, in the event the tanks require removing, the seating is simply lifted clear.