Three inboard engines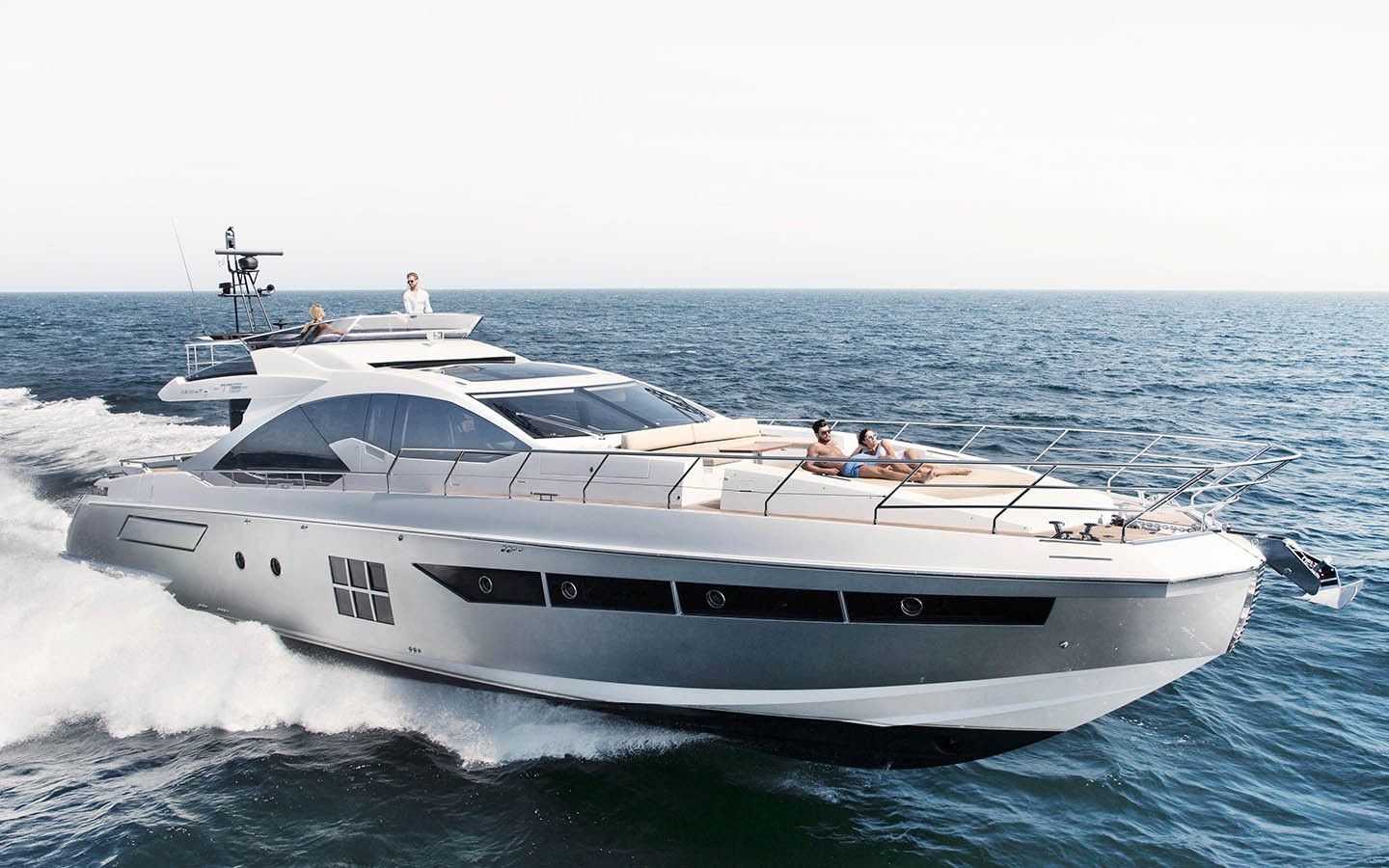 Azimut is offering better performance than ever before on its 77S model, by selecting Volvo Penta's latest propulsion package from the Inboard Performance System (IPS) range.
Azimut 77S is the first yacht to have a triple installation of the new IPS package and has recently been showcased to customers on the water around the Greek island of Mykonos.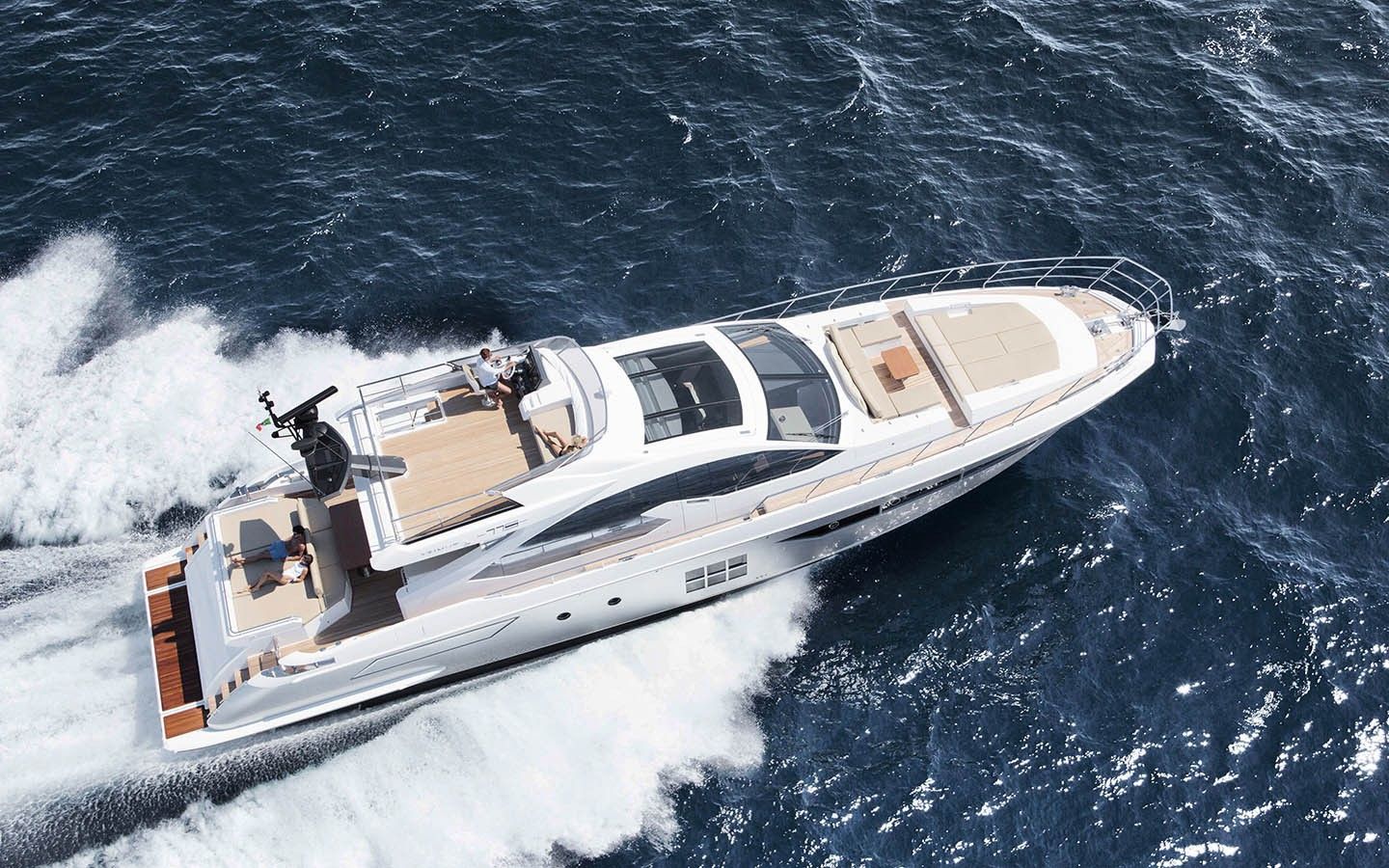 The collaboration between Azimut Yachts and Volvo Penta is moving up a gear as the Italian brand has selected the Swedish company's new and highest performance propulsion system, the D13-IPS1350.
The move to repower the 77ft (23.5m) vessel with the new D13-IPS1350 builds on the strong bond between the two companies. It follows from the success of the original version of the 77S, which was powered by a previous model from Volvo Penta's IPS range.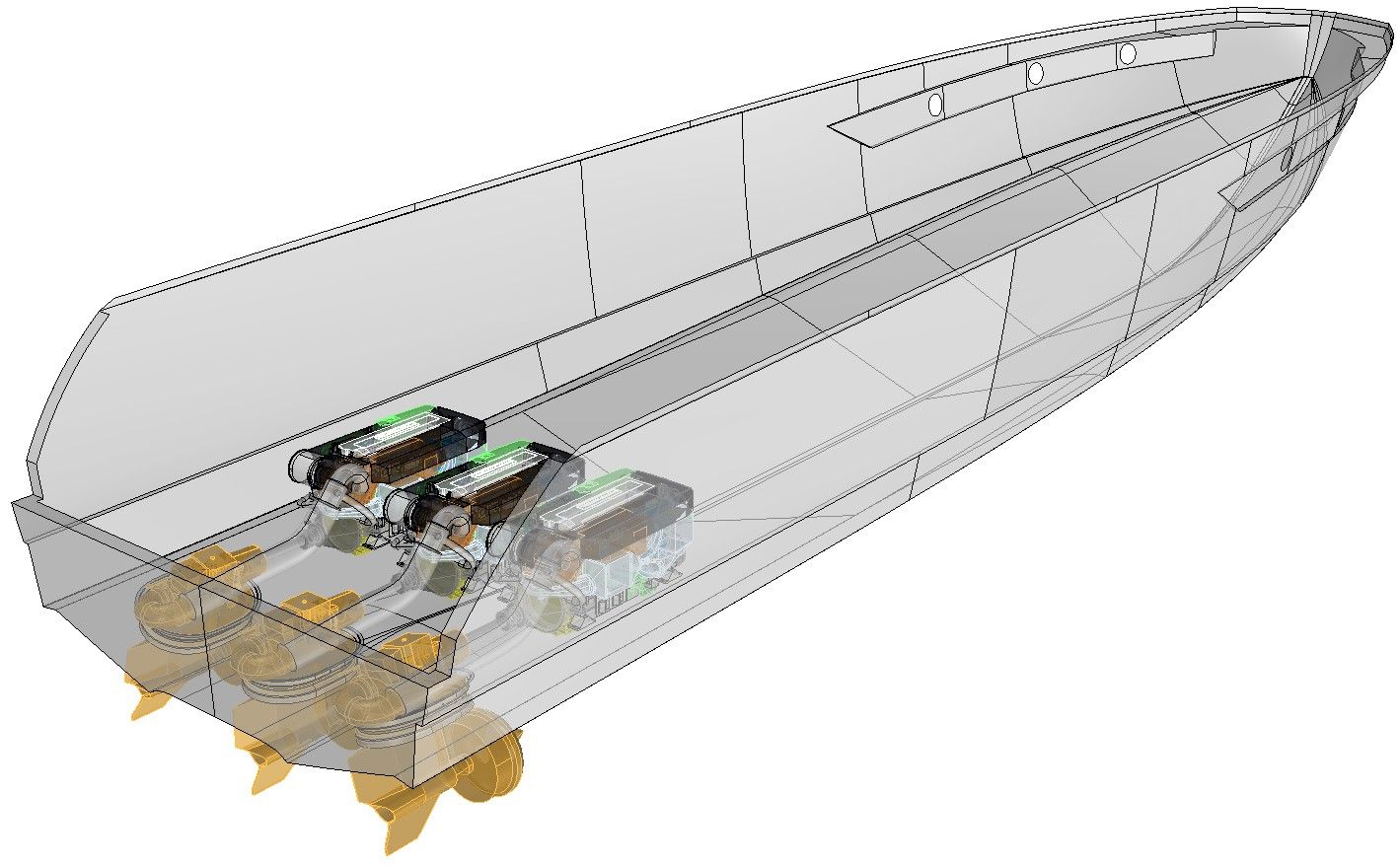 "We are launching the S7, a smaller but similar vessel to the 77S, so we took the opportunity to refresh the bigger boat as well, with the D13-IPS1350," says Alessandro Rossi, chief technical officer for Azimut Yachts. "The engine has more power and is very fuel efficient, like other IPS models – it is a great choice for the 77S."
"We have used more carbon fiber which produces a more lightweight boat, and with IPS there is more space in the engine room, so this gives more space on board for a tender or jetski. The combination means that customers have more options to load the boat and keep a good performance – it increases the flexibility of options."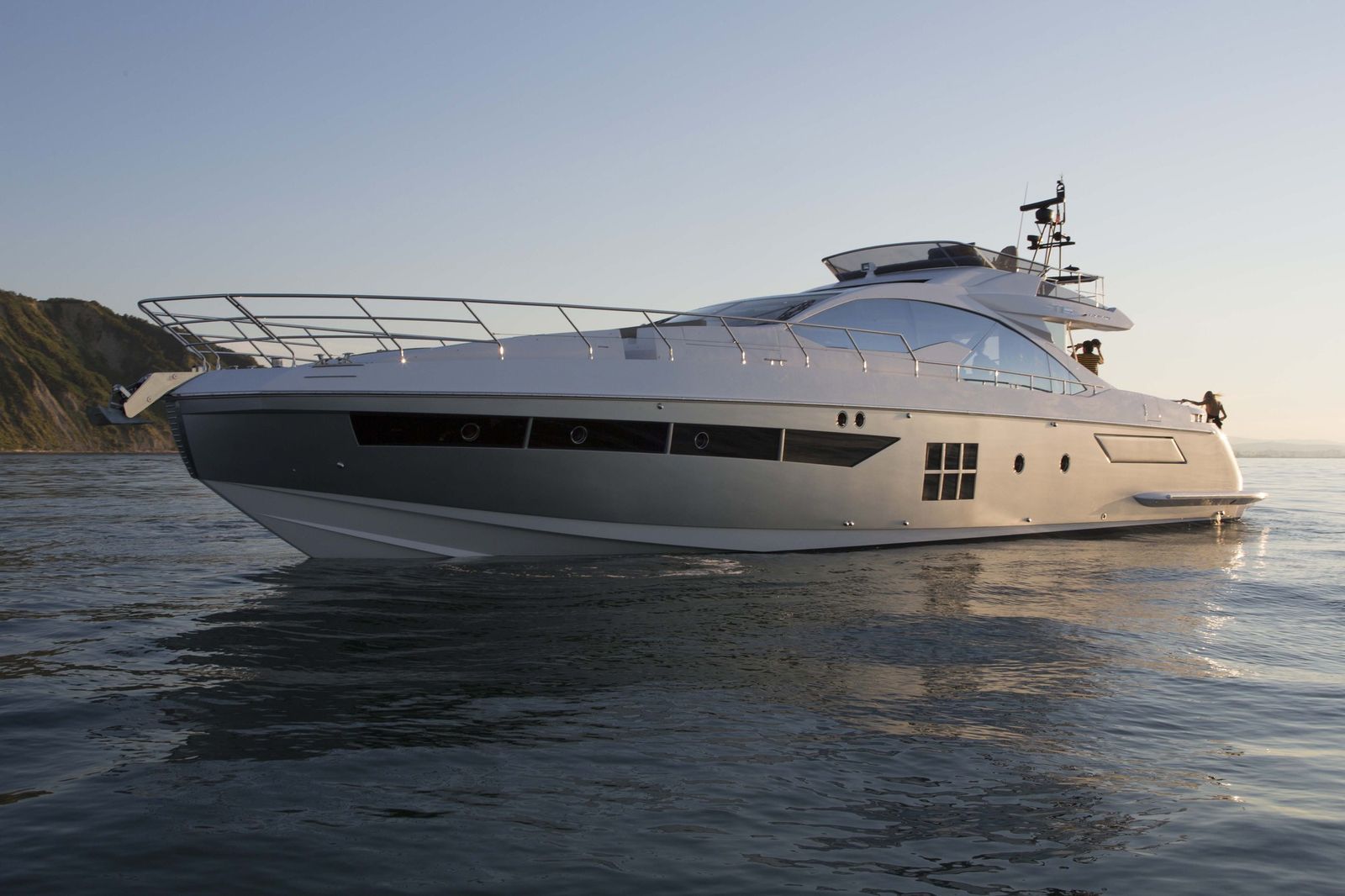 Azimut Yachts was founded in the 1960s and is based near Turin in north west Italy. It is part of the international Azimut Benetti Group and produces several styles of yacht, including superyachts up to 140ft, which are sold all over the world. The company began installing Volvo Penta IPS several years ago in a different model in the S (sport) line. The original Azimut 77S was launched at the Cannes Yachting Festival in 2014 and has proved very popular. The new model is powered by triple Volvo Penta D13-IPS1350.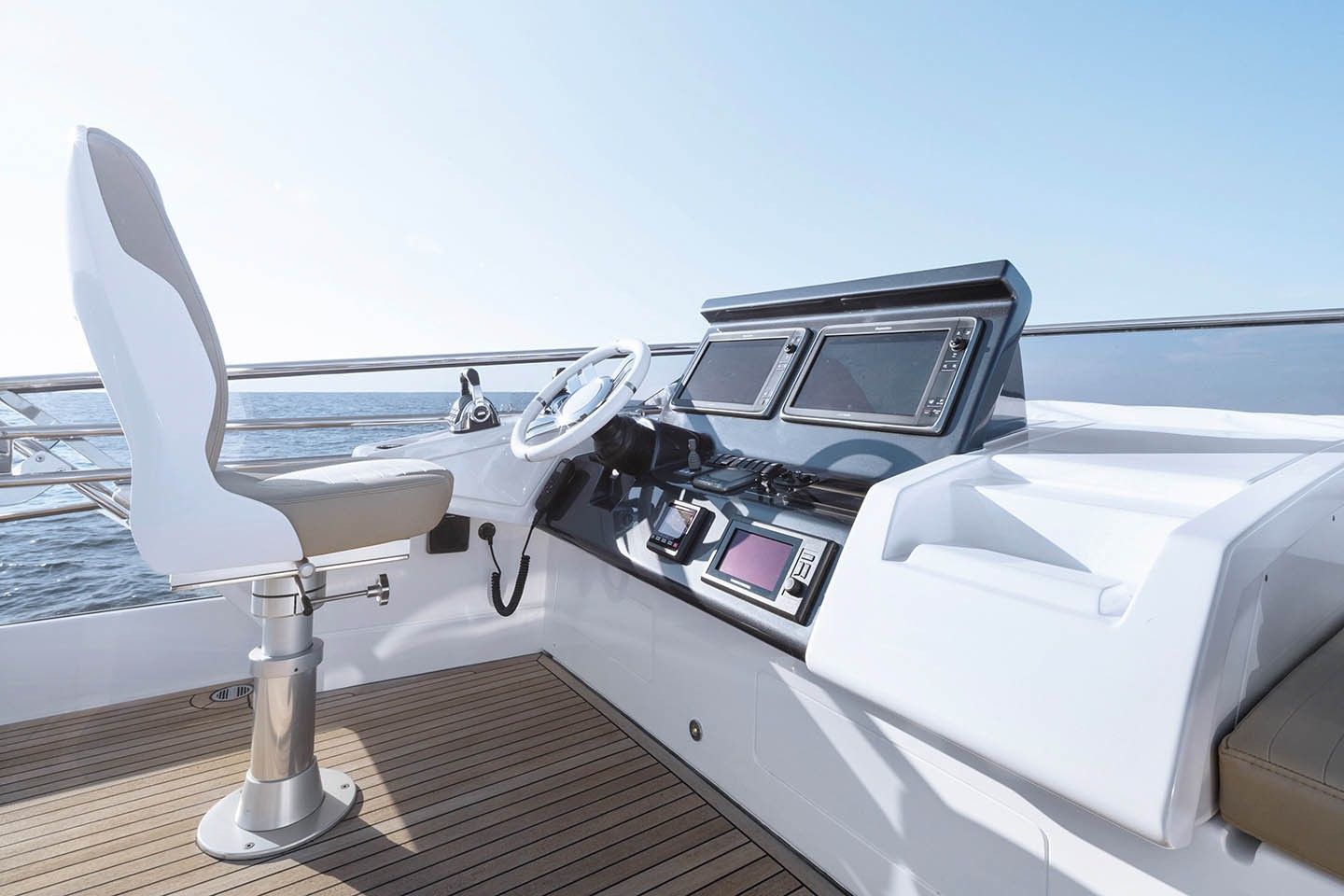 Volvo Penta's new D13-IPS1350 is a product that sees the company move into the 1000hp engine sector for the first time. It has been designed to be suitable for yachts up to 120ft (36.5m). The extra power of the 13-liter engine is matched by an upgraded IPS pod drive, and the integrated package provides power equivalent to a 1350hp inboard engine. It enables vessels to reach speeds of up to 42 knots.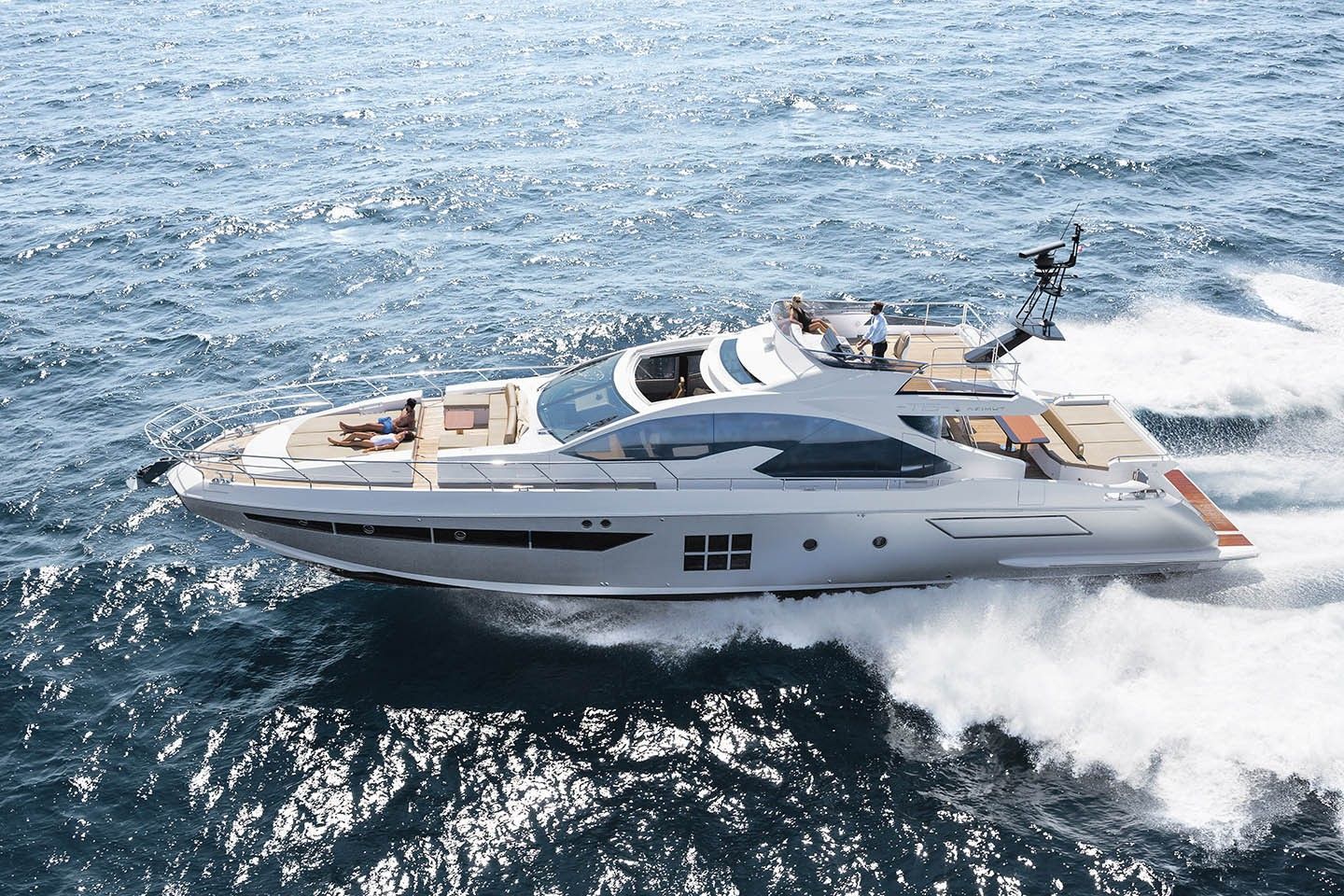 Volvo Penta IPS is a complete system from helm to prop, linking the engine, driveline, propulsion and electronics, for seamless operation. It provides a longer cruising range, higher top speed, reduced fuel consumption and emissions, reduced vibration, and lower onboard noise levels, compared to a traditional inboard shaft engine. The configuration also allows for more space on board and versatility of interior layout.
Read more about Azimut Yachts: