This is a sports utility yacht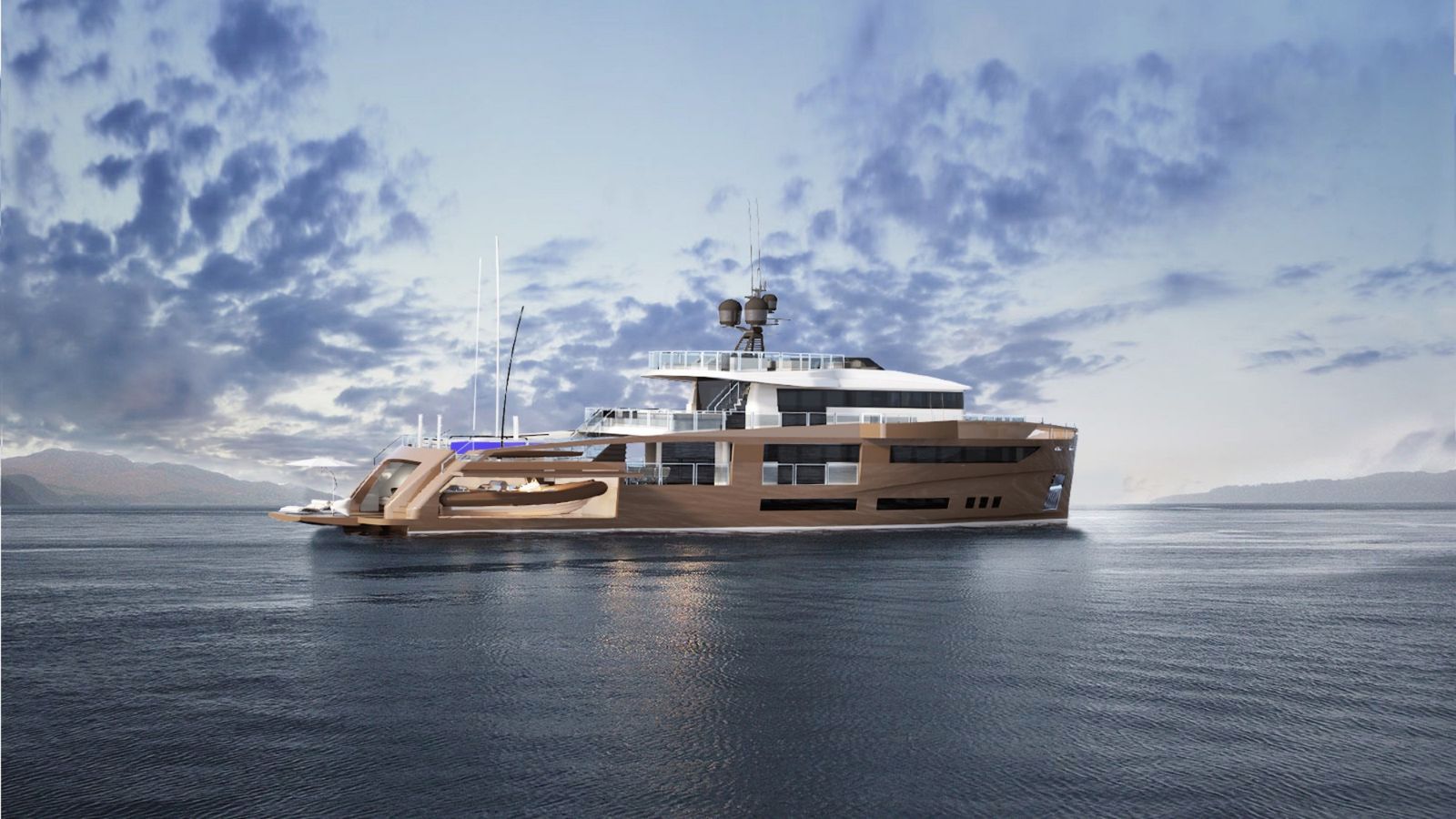 French builder Ocea Yachts have presented its latest explorer yacht concept. It's a 33.5 m vessel named Oceanemo 33.
This concept has been developed in partnership with Italian naval architect Fulvio de Simoni. It is an all-aluminium yacht that takes design cues from the Oceanemo 44 sports utility yacht concept, revealed last year.
The concept Oceanemo 33 is the only yacht in this class that has 56 sqm of indoor storage, enough for a eight-metre boat, a small tender and two ski-jets.
The deck was raised, and another 46 sqm are available to carry other water toys. Despite all the storage options, the interior was not compromised. Ten guests can be accommodated on board the Oceanemo 33 in five cabins: a master suite, two VIP staterooms and two double cabins. It also need a crew of five to operate.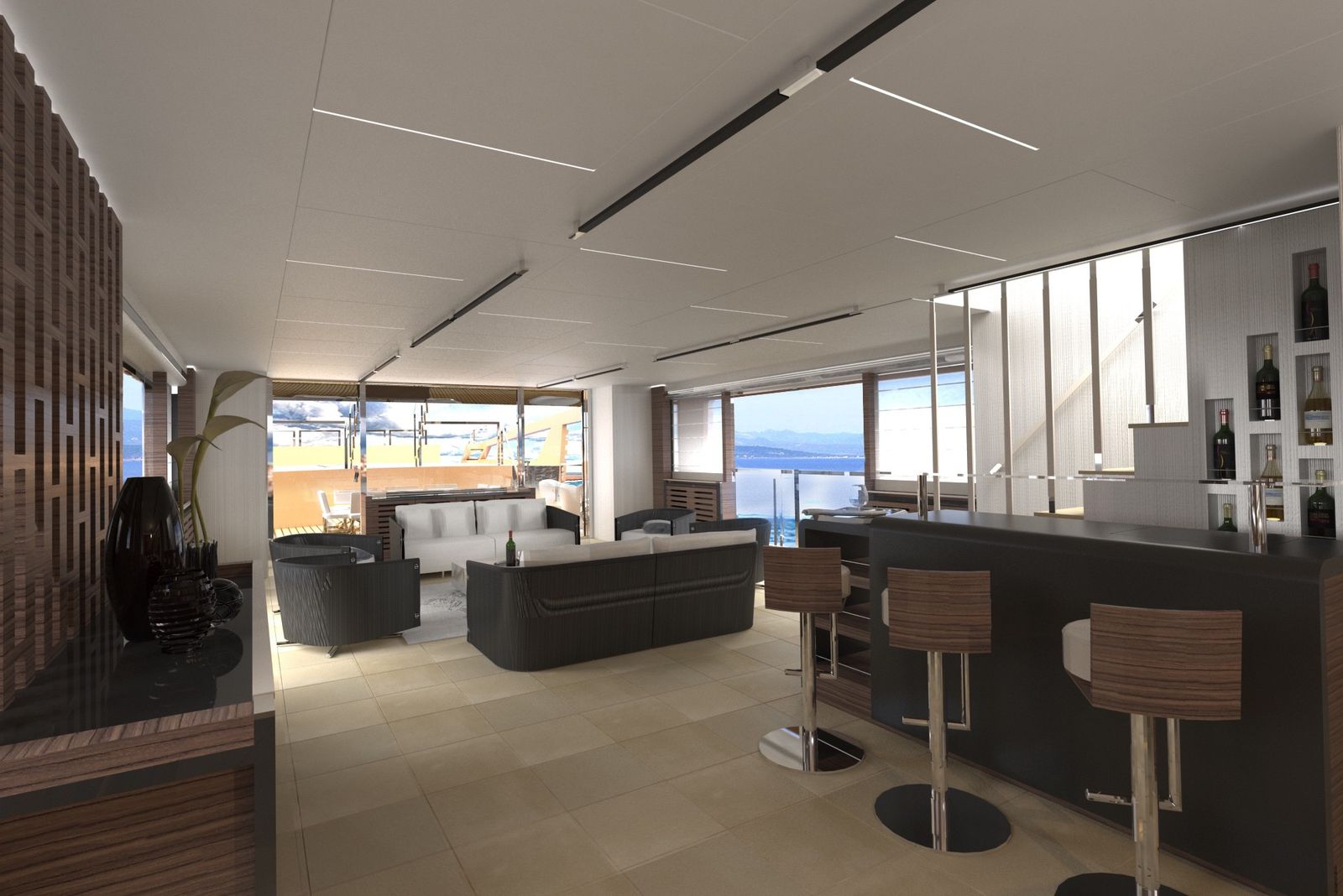 Power is provided by a pair of 475 hp CAT engines. Top speed is 13 knots. Maximum cruising range of 4.000 nautical miles at 10 knots. Total fuel capacity is 33.000 litres. A diesel electric powertrain will be available as an alternative.