Inspired by the AC75 class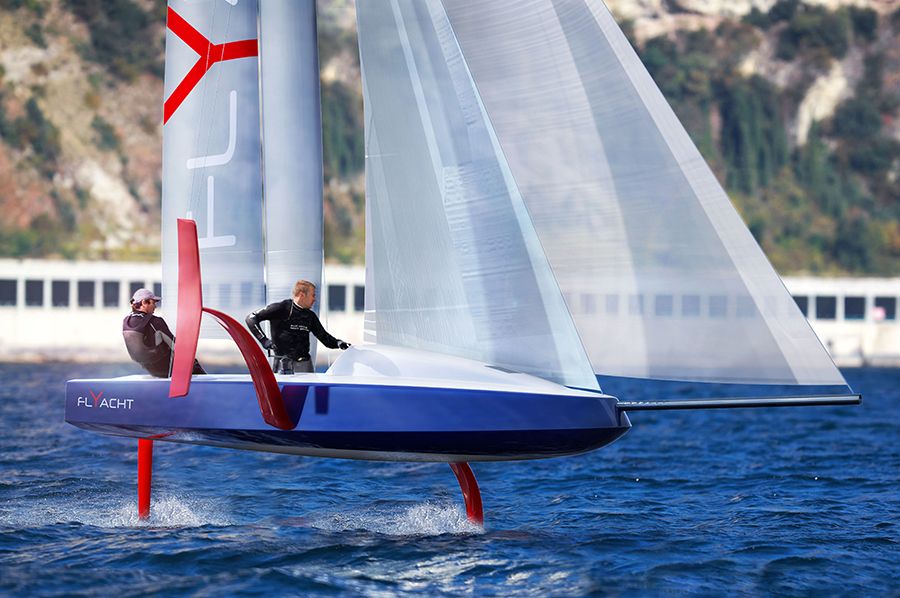 Phillipe Briand Design Studio presented the concept of a flying monohull for a wider audience.
The 6.5m vessel is inspired by the racing AC75 class monohull.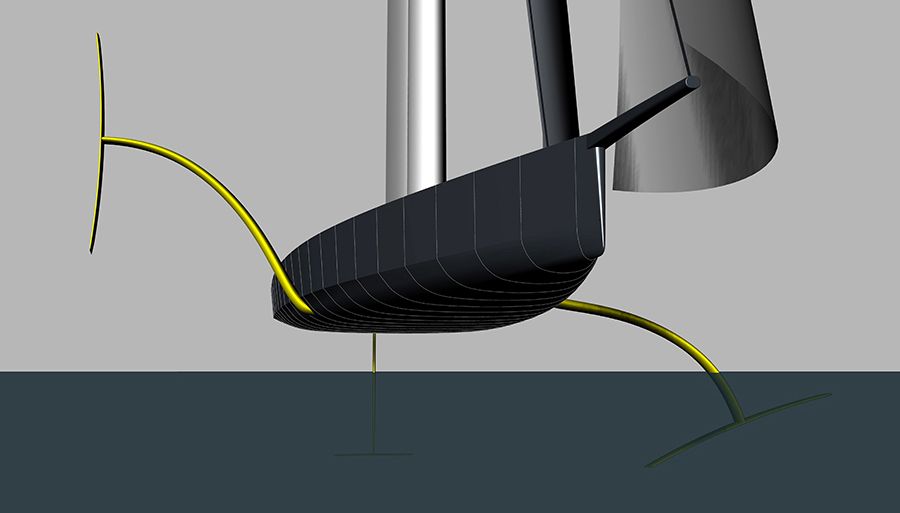 The 2021 edition of the America's Cup will see the radical AC75 Fly Monohull racing for the first time. The new rules were announced at the end of March, and Emirates Team New Zealand has already unveiled its design in a class that promises to be even faster and more spectacular than the AC50 catamarans.
Philippe Briand and his team are dedicated followers of the America's Cup, having been main designer in no fewer than six AC campaigns. In fact, he was among the first to start designing an AC75 concept from scratch and has completed a preliminary project.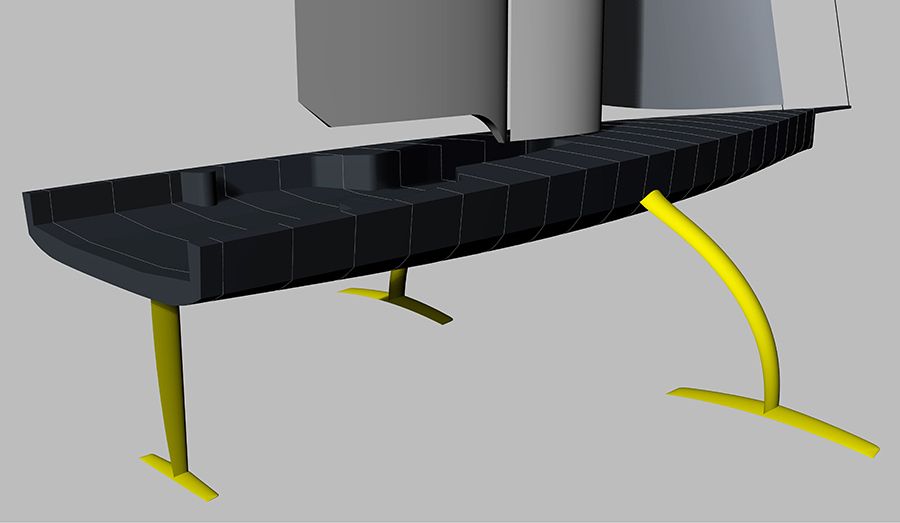 With the aim of offering fly sailing to a wider general market, they have scaled down the AC concept to 6.5m. This required a full design study as the dimensions, surfaces, weight and lift had to be recalculated and the design re-engineered to suit the speed and loading of a hull of 6.5m in length.
The Flyacht is designed to be handled by a two-man crew with the posibility of "hiking" (moving the body weight as far as windward as possible to decrease heeling when sailing upwind) before take-off speed is reached in around 10 knots of true wind speed.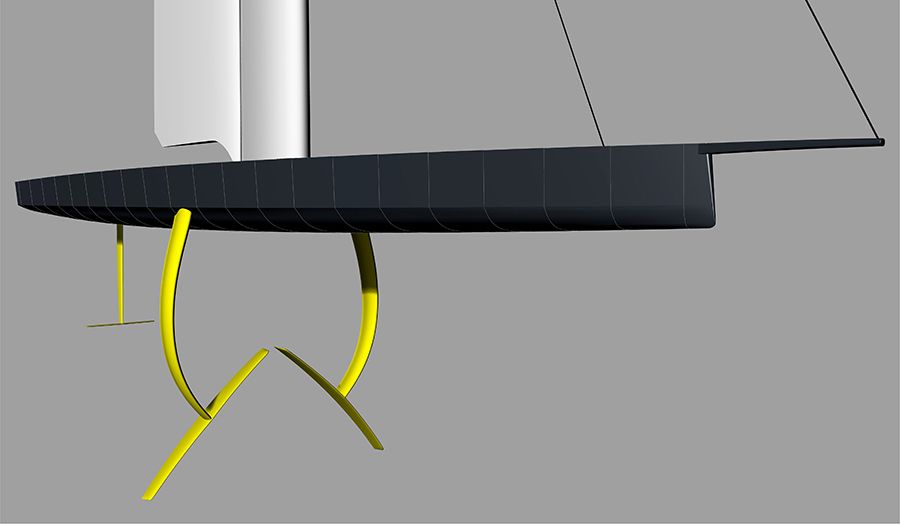 The rig consists of a soft wing with slab reefing for easy bag storage and in the interests of safety stability in fly mode would be self-monitored and automated.