Imagined by artist George Lucian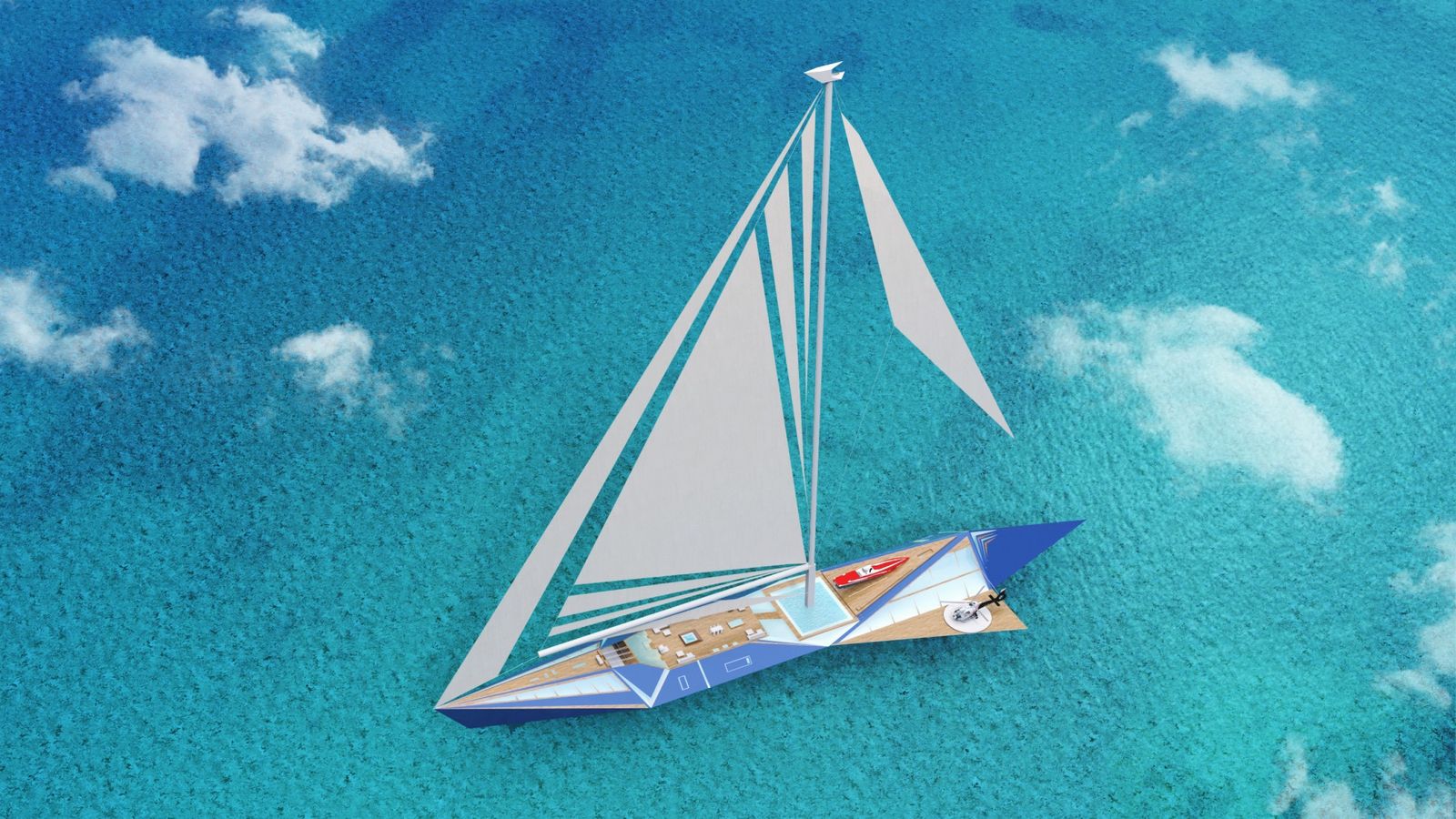 The Monaco-based artist and yacht designer has revealed his latest concept: the 100m sailing yacht concept named Project Origami.
As the name suggests, the concept is inspired by the traditional Japanese craft of folding paper.
The vessel has a light structure and features various convertible elements, such as the portside section of the hull folding out to create a touch-and-go helipad.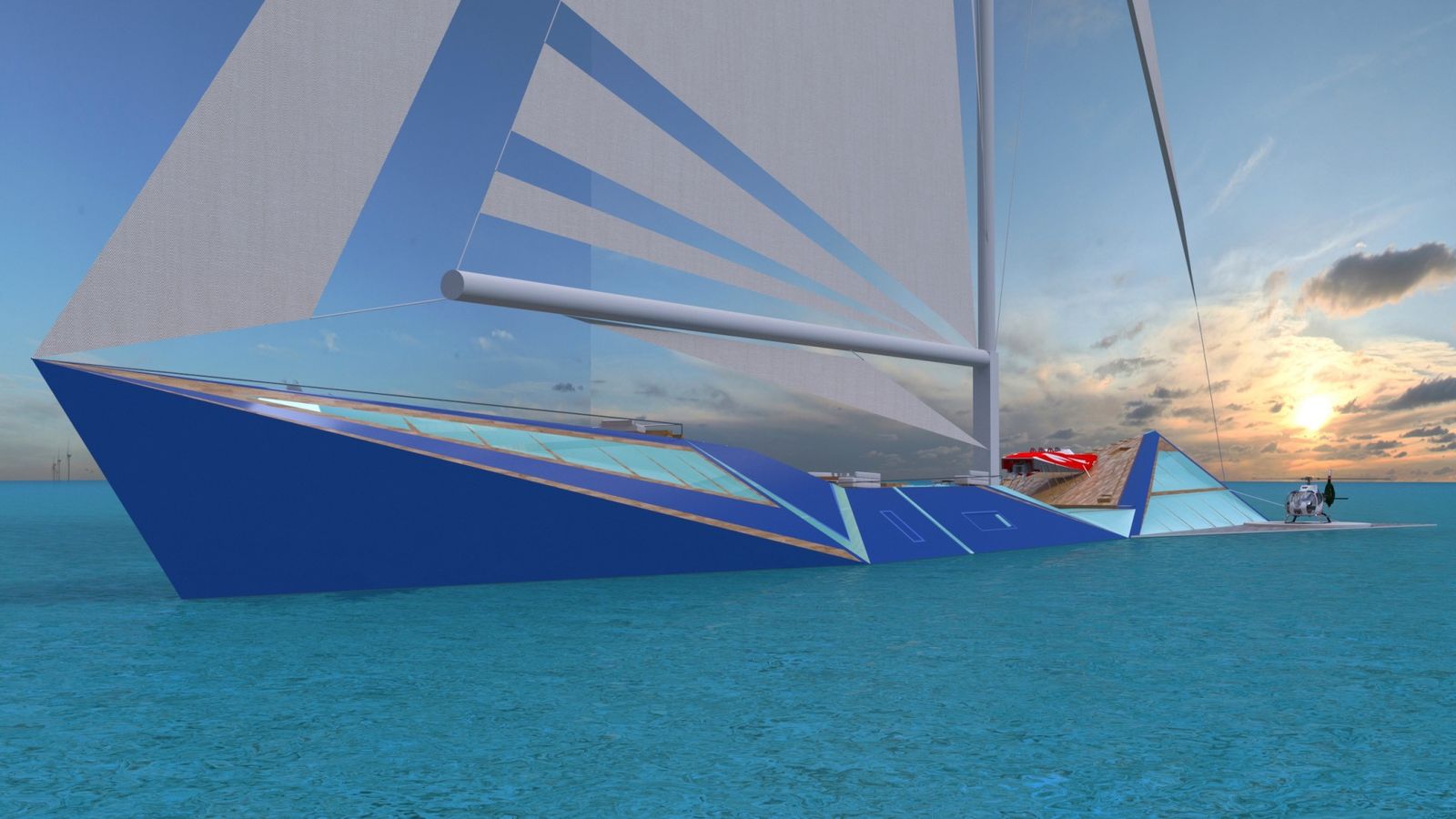 "The project is designed for an owner who would not be afraid of stepping out of the traditional sailing yacht shapes, and go beyond anything that was built before, in terms of design, technology and environmental friendliness", says George Lucian.
The main mast is rising from the middle of a glass-sided swimming pool, has a crow's nest at the top.
George Lucian is also known for the superyacht airship carrier concept named Dare to Dream.