Made by Q Yachts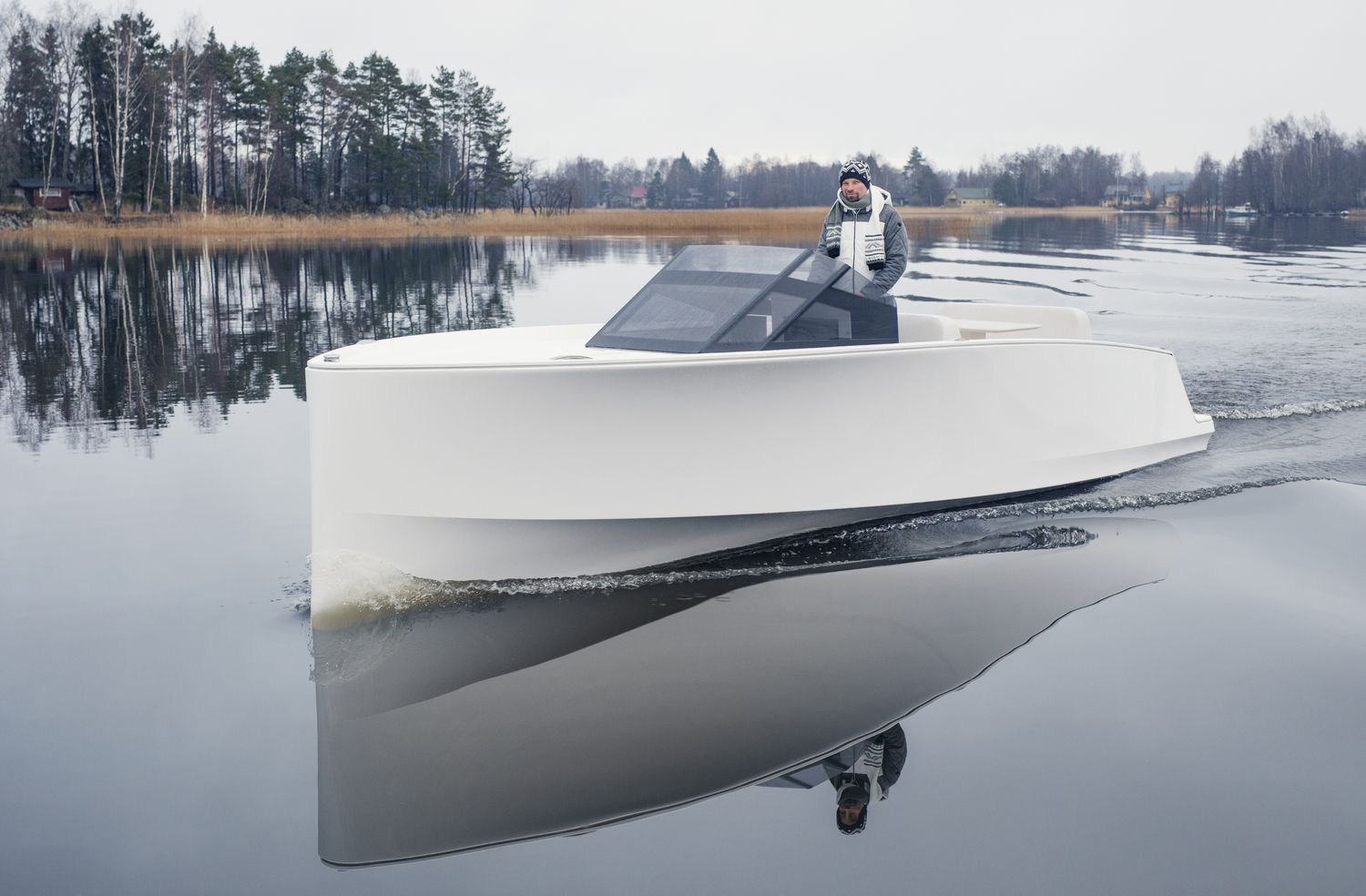 Q30 is a sleek-looking electric boat made in Finland by Q Yachts.
Power is provided by the Oceanvolt propulsion. Both companies are from Finland.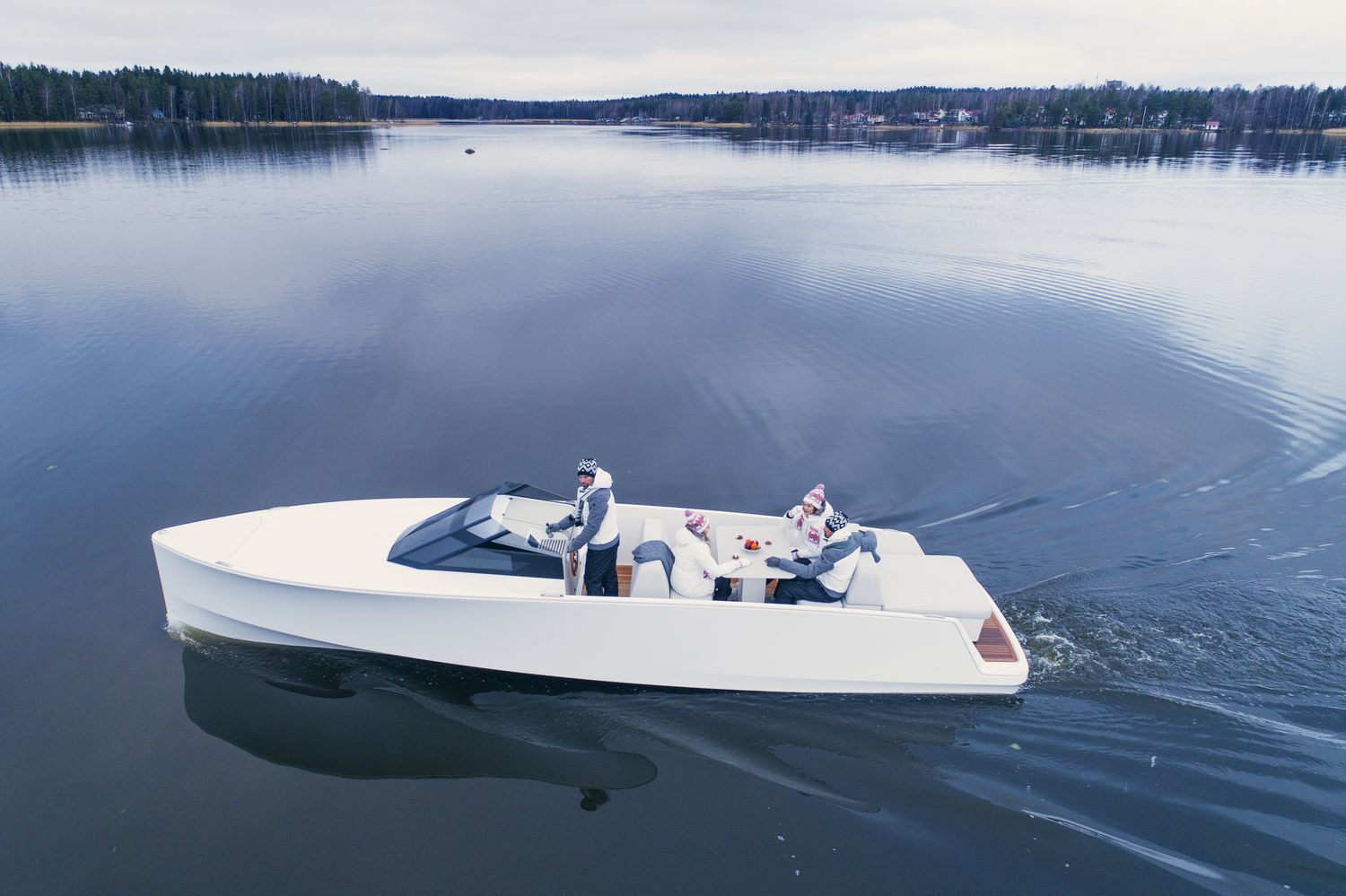 Oceanvolt was founded in 2004 and developed electric propulsion for sailing yachts. Years later, the founder launched also Q Yachts and the Q30 model, a full-electric day boat with a minimalistic design.
The 9m Q30 boat has a range of 42 nautical miles with the standard 30 kWh battery or 80 nautical miles with the optional 60 kWh battery pack when cruising at nine knots.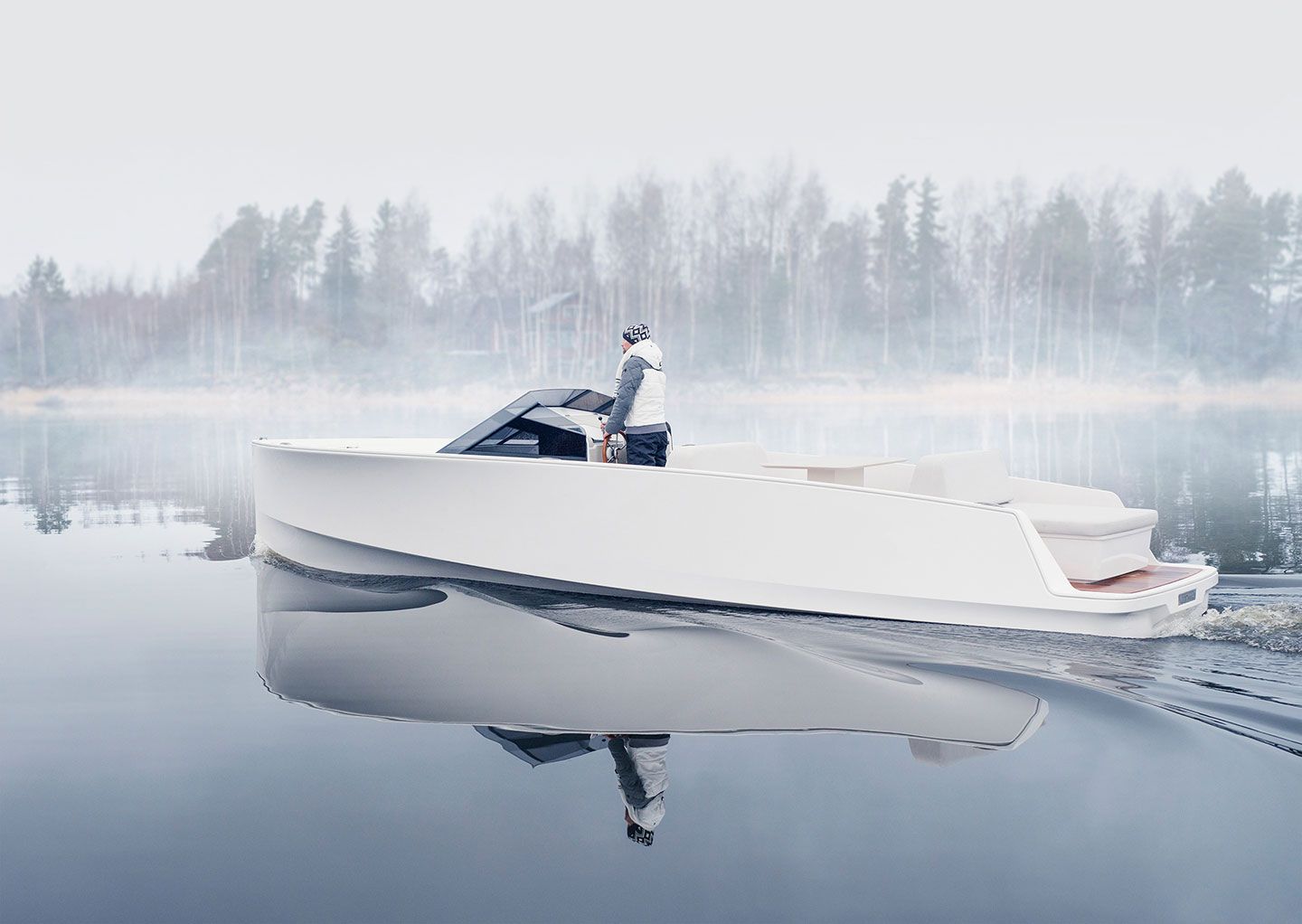 The minimalistic design is a perfect match for the quiet propulsion system. The boat weighs 1,500 kg. The guest can enjoy the bathing platform, a four-seat table and a below deck lounge with bed and head.
READ MORE: Volvo Penta electric