Take the selfie to another level
The underwater drones were a tool for the sea explorer professional.
Today they are a necessary water toy that can be found in the gadget chest of every superyacht.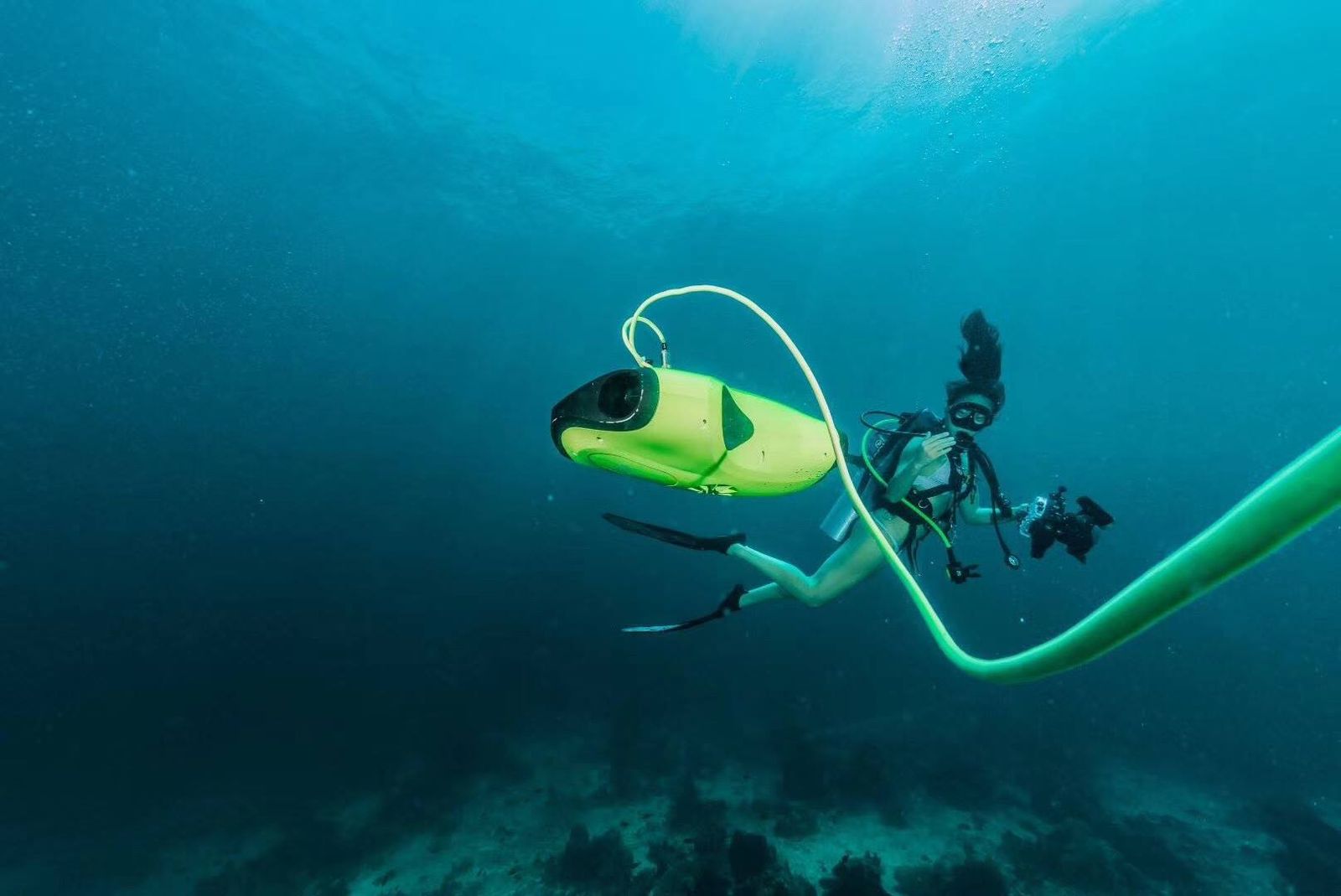 A number of models are in various stages of production. One of these is the 4k-shooting FiFish 3 from Taiwanese company QYSea.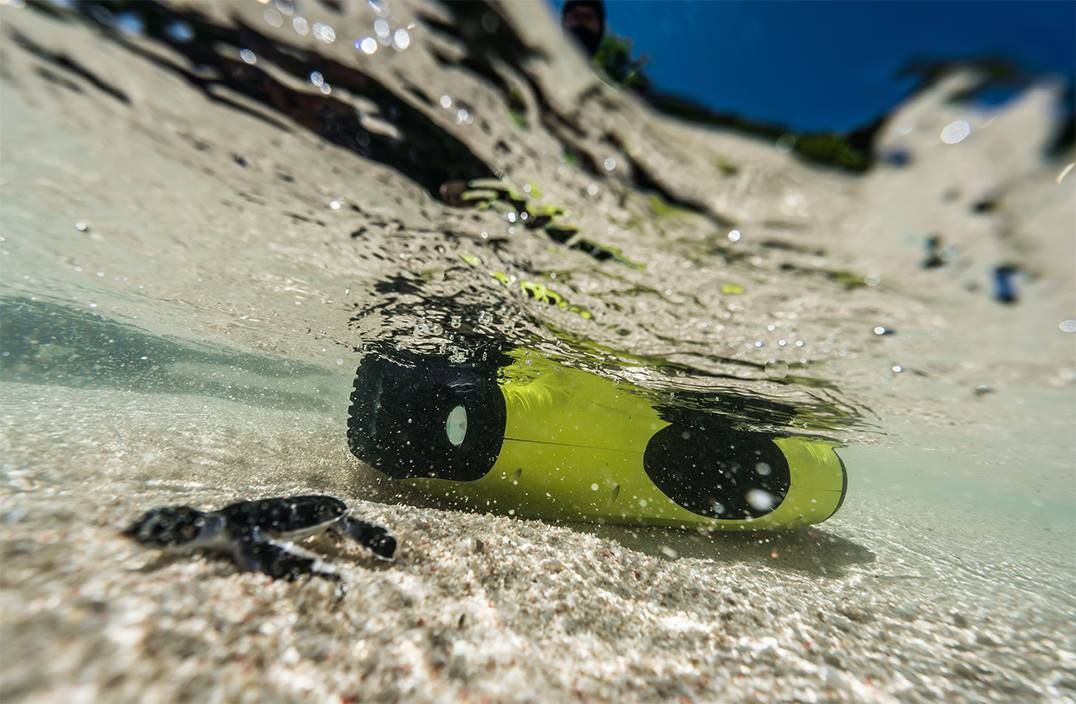 The drone weighs six kilos and uses three thrusters to descend to a maximum depth of 100m, linked to the operator by an electrical cable. The cable plugs into a dual-joystick controller, which is used to remotely pilot the drone.
The operator can see the live feed from the drone on a tablet or smartphone mounted on the controller. The video feed is supplied via 20-megapixel Sony CMOS sensor, an F2.8 lens with a wide 162-degree field of view, and dual LED spotlights that put out a combined 4,000 lumens.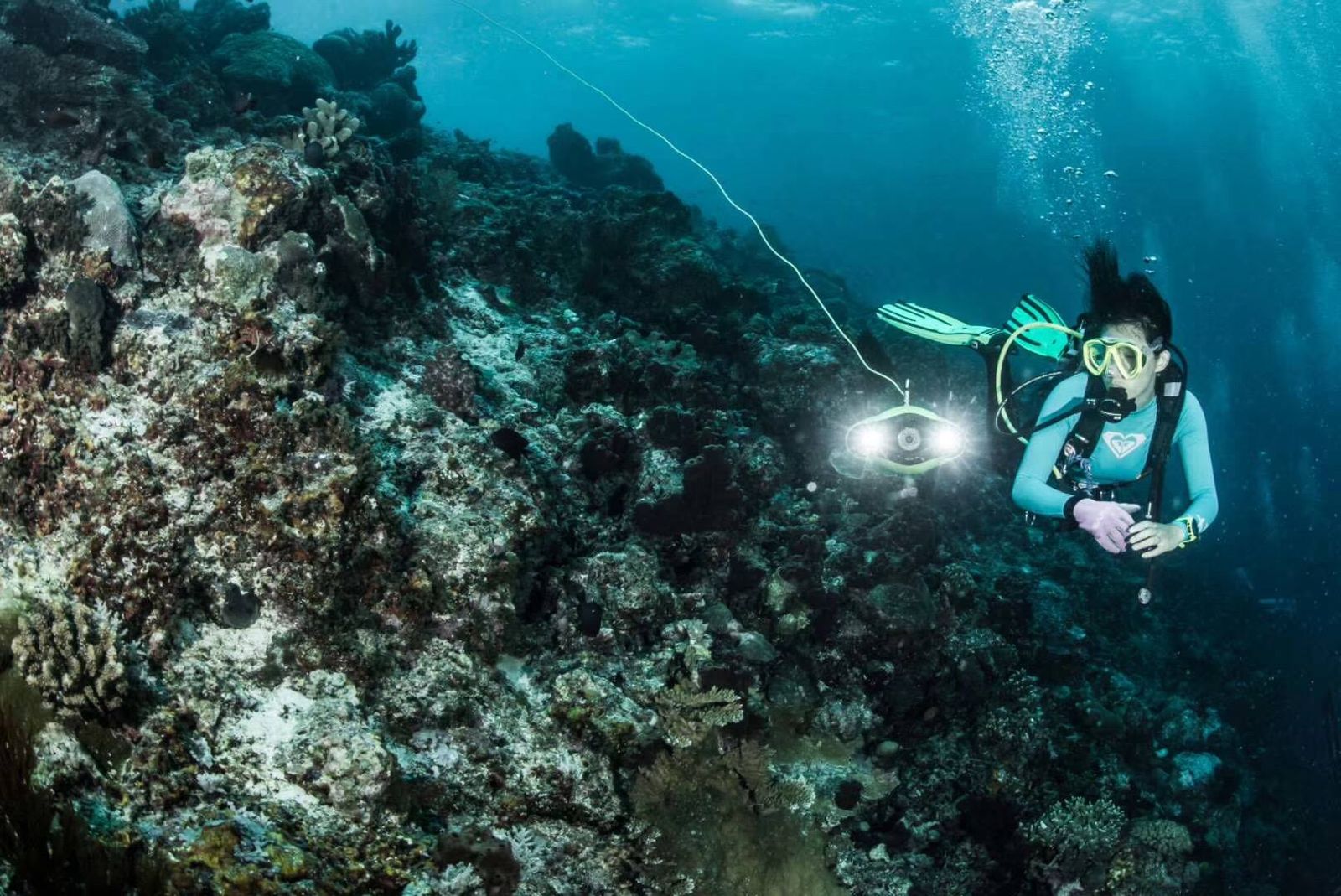 The battery of the FiFish 3 lasts two hours per charge. The commercial launch of this new toy will follow shortly. The price for one FiFish 3 is $2,999.