Built in 2009 by Wally Yachts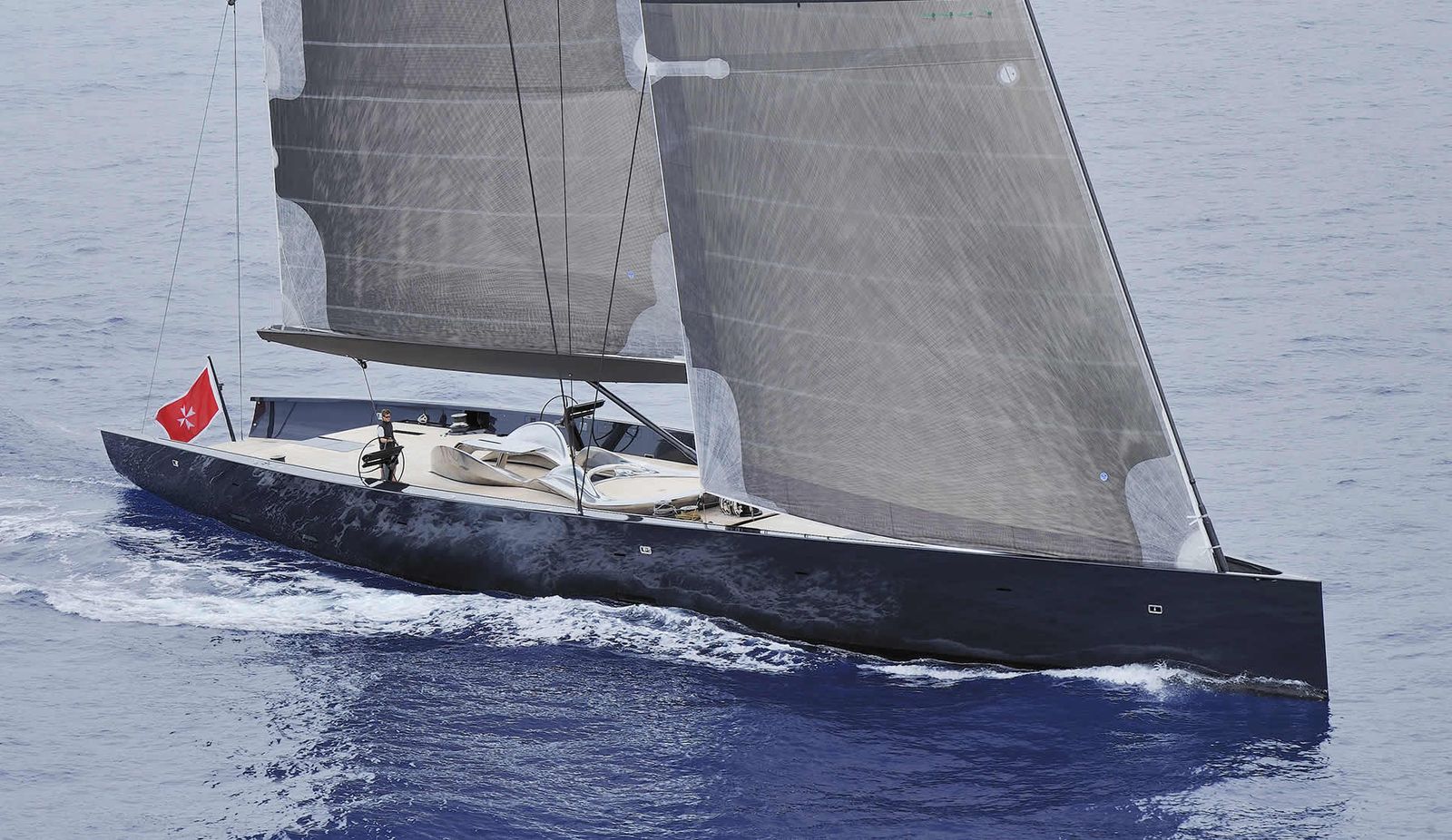 Wally Yachts is known to build beautiful vessels. Sailing yacht Angel's Share from 2009 is no exception.
With an elegant dark blue hull and simple lines, Angel's Share is an impressive yacht. The 40m vessel is also a racer.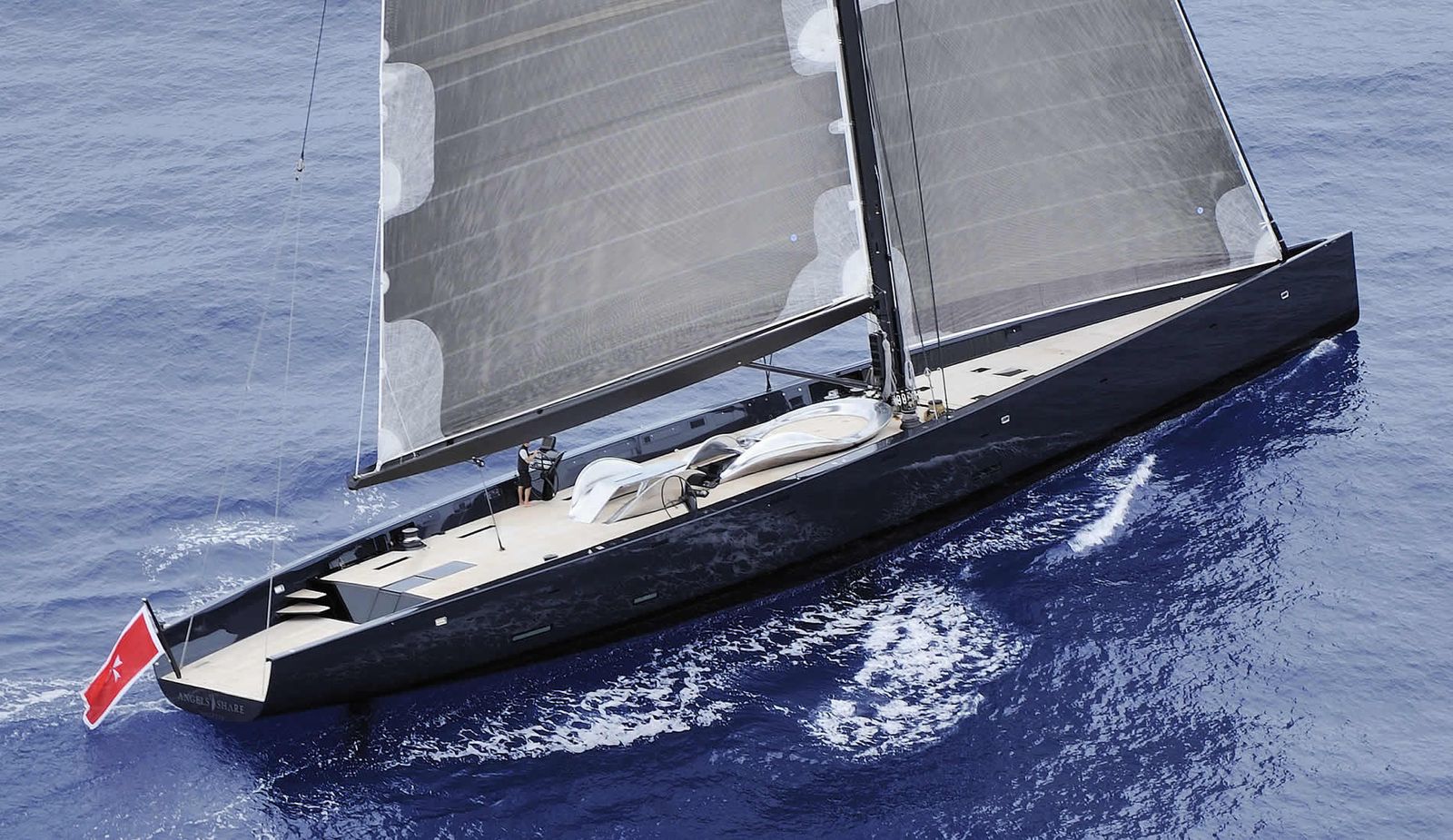 To ensure true sailing yacht performance and optimise safety, she features the water ballast combined with the lifting keel. The water ballast improves the stability of the light displacement boat (110 tons) while the 6-meter deep keel improves the righting moment. The deck bulwark leaves the hull lines pure while offering more privacy and protection, and containing amidships on both sides part of the water tanks. The stern features the iconic Terrace-on-the-sea, delivering the Wally inside-outside living concept: a 20 m2 uncluttered area at water level that can be accessed from both the main saloon inside, and the deck outside.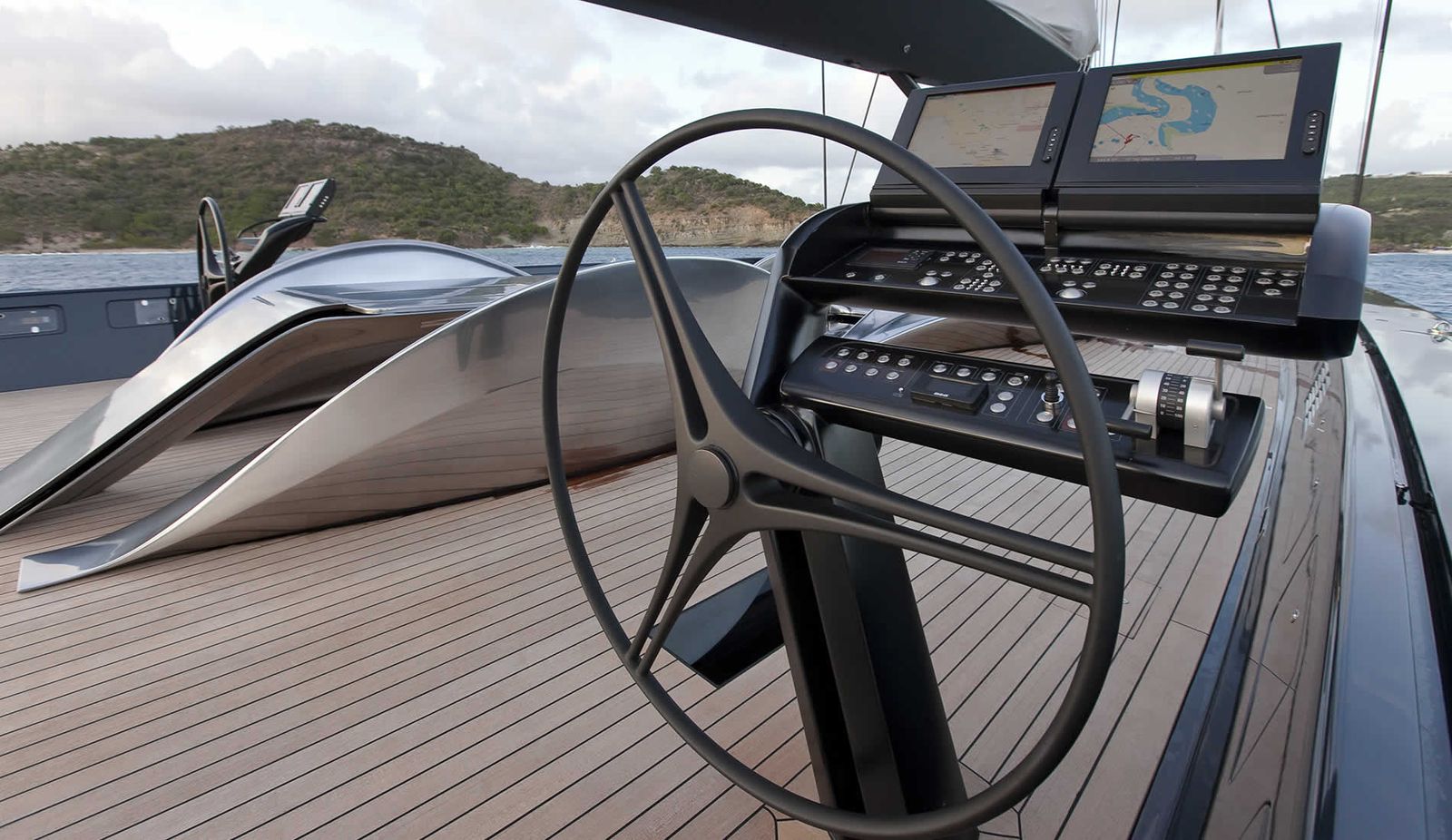 Angel's Share can accommodate ten guests and five crew members. The yacht went through an extensive refit at the Lurssen yard in Germany in 2016. She is currently for sale at a price of €11,950,000.