The latest version of the 80m hull S801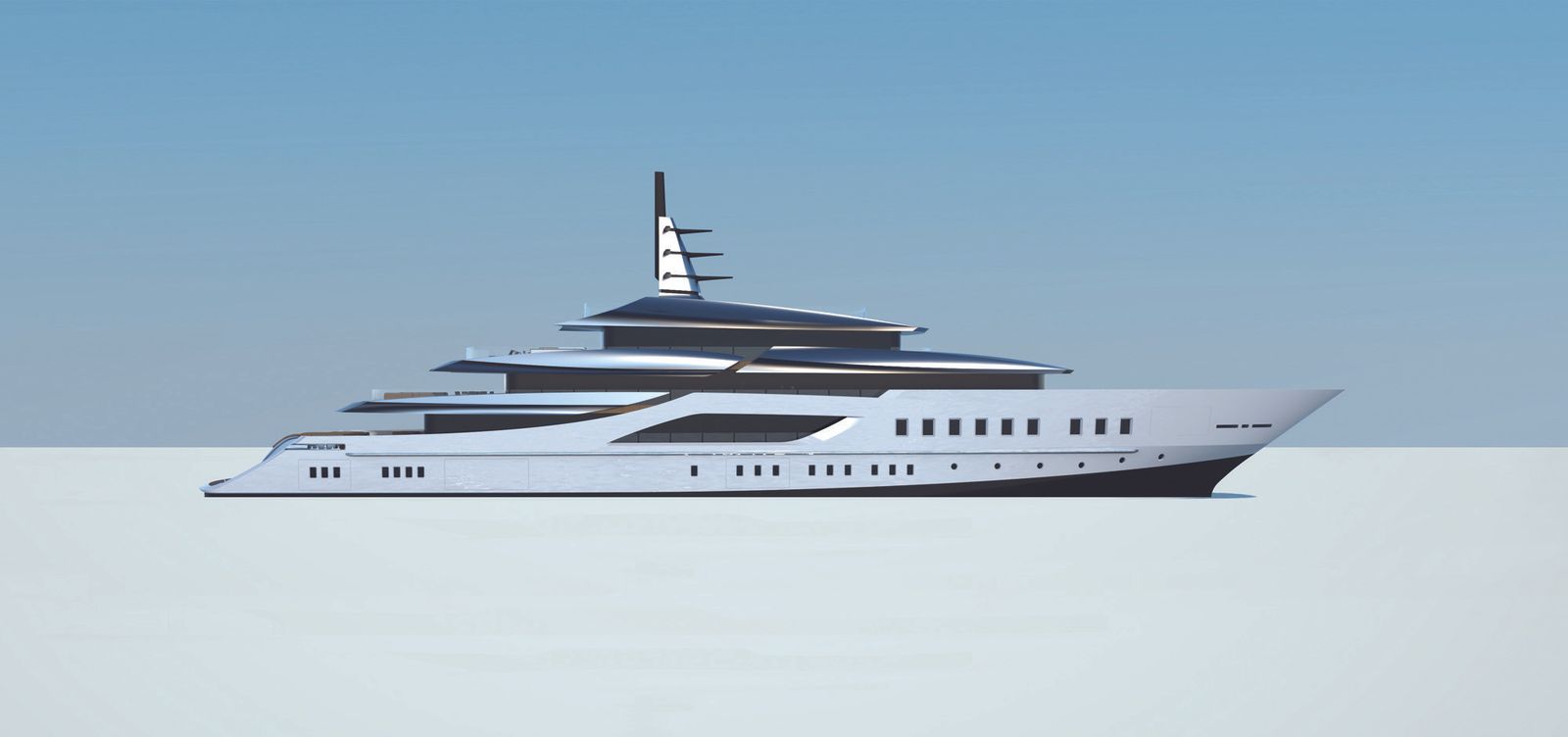 Project S801 from Tankoa shipyard is approaching completion.
The 80m superyacht will become the flagship of the Tankoa fleet. Once finalized, it will provide the platform for the brand's megayacht range from 80-88m.
The restyled Tankoa S801 is based on an 80m technical platform with a 13.5m beam and a volume of approximately 2,600GT. The first section of the main deck will be full beam in order to provide the maximum interior volume for a yacht of her size.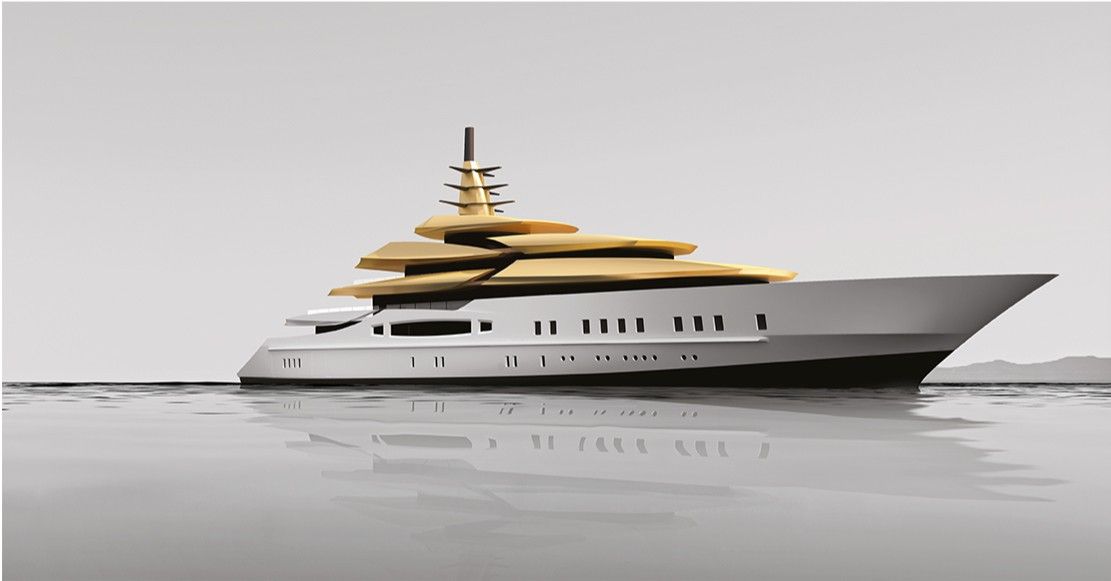 The layout has been developed on five deck levels, including the sundeck. The main deck features an enormous salon with five VIP suites with ensuite facilities located forward to ensure optimal acoustic comfort. The extensive owner's apartment occupies the forward section of the upper deck and comprises the master stateroom with two walk-in wardrobes, bathroom, massage room, private sauna and personal studio.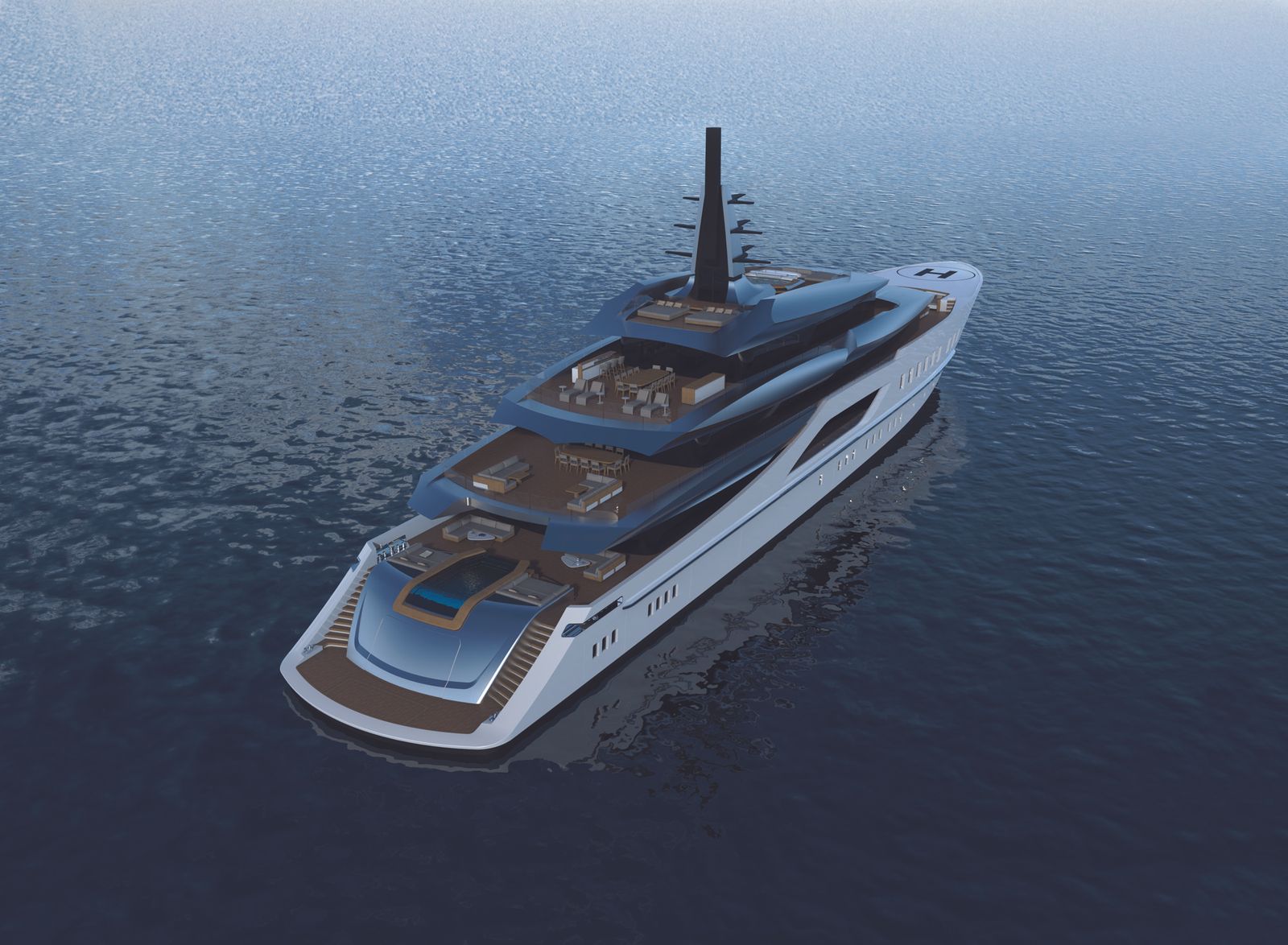 The inspiration for the exterior styling came to Francesco Paszkowski after seeing the Amerigo Vespucci, one of the most famous tall ships afloat. In fact, the various deck levels appear suspended, breaking up the superstructure and giving the impression of airiness and lightness rare for a yacht of this size and volume.
With S801's high-tensile steel hull and superstructure of aluminum and other lightweight alloys, Tankoa Yachts is setting out on a trajectory to develop a yacht that will be among the most innovative projects of its kind in terms of aesthetics, construction and technology. The engineering design, onboard systems and other technical specifications are entering the final stages.
READ MORE: Tankoa S701