Admiral Yachts is a brand part of the Italian Sea Group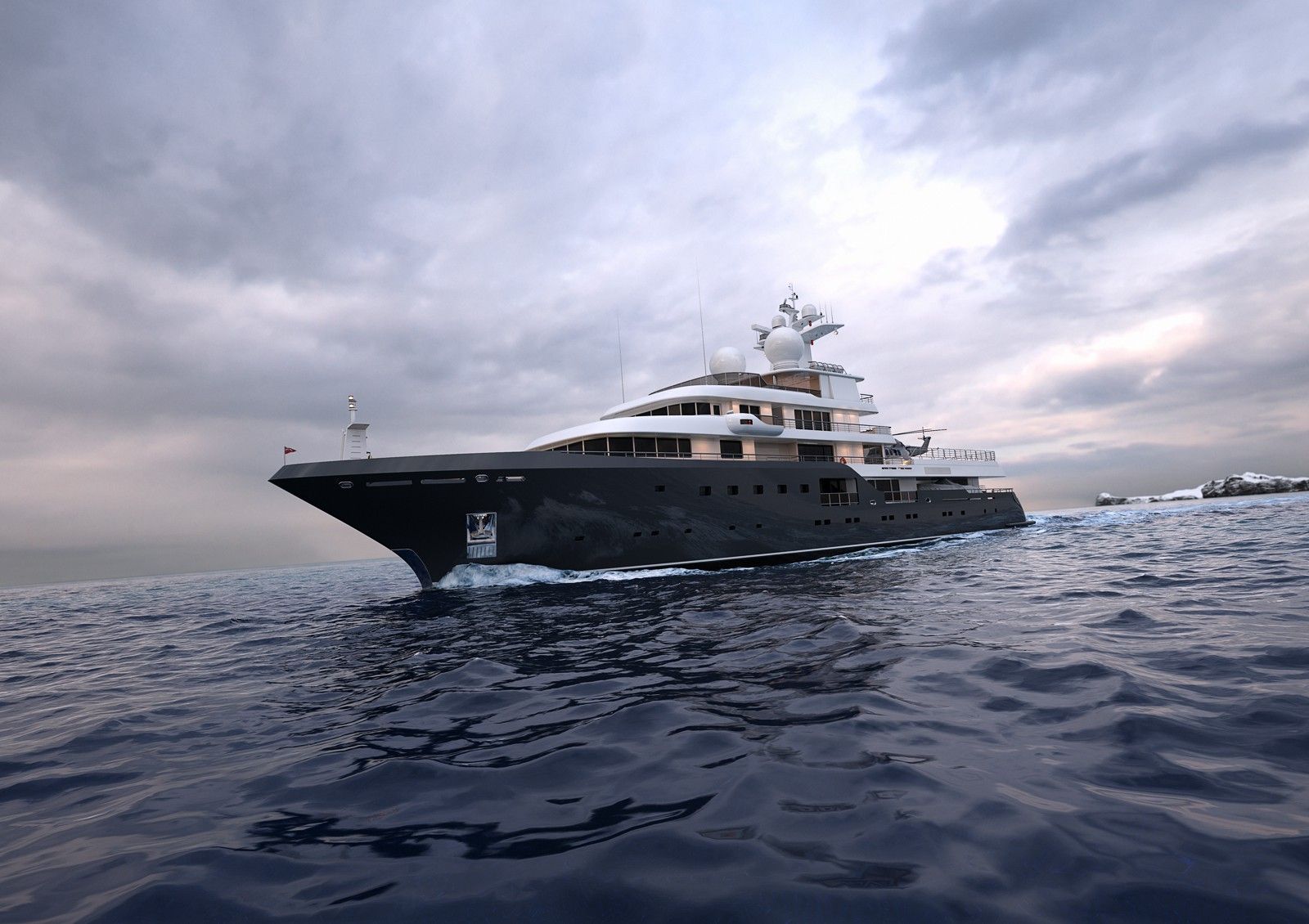 Project 575 is the concept for a new explorer yacht from Admiral Yachts. Standing at 75m long, the new vessel is due for delivery in 2018. This will become the flagship of Admiral Yachts.
"We are proud of this construction and are confident she will be a benchmark in her category. She is a yacht with a unique style that will attract attention in every port", said Giuseppe Taranto, CEO of the Italian shipyard.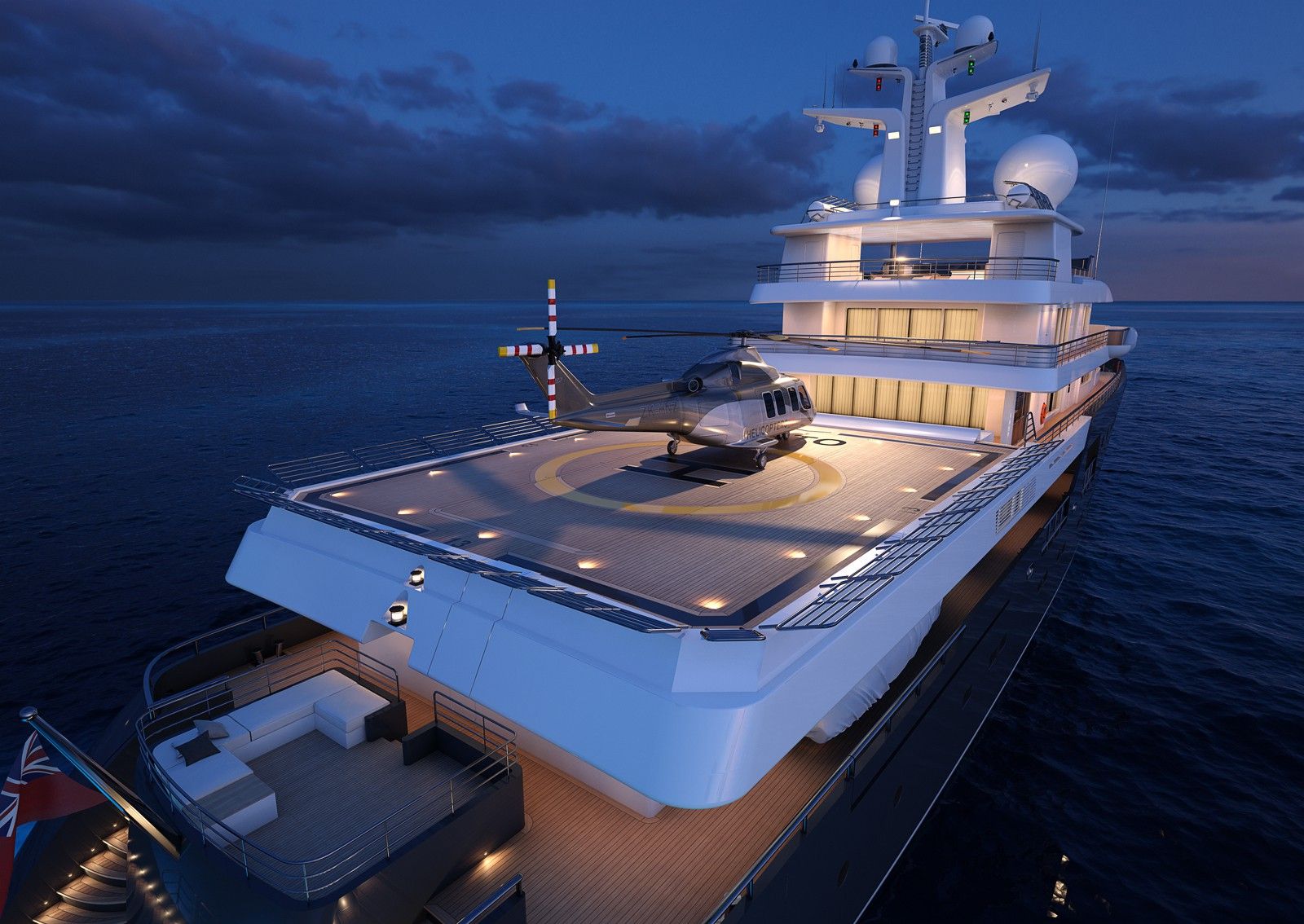 Admiral Project 575 is a custom full-displacement yacht. She will feature six luxurious cabins plus a 300 square meter owner's suite.
The superyacht will also feature a large helicopter hangar. The access between the five decks will be made via a pair of elevators. The aft garage can store two 9.75 m Rupert Marine tenders.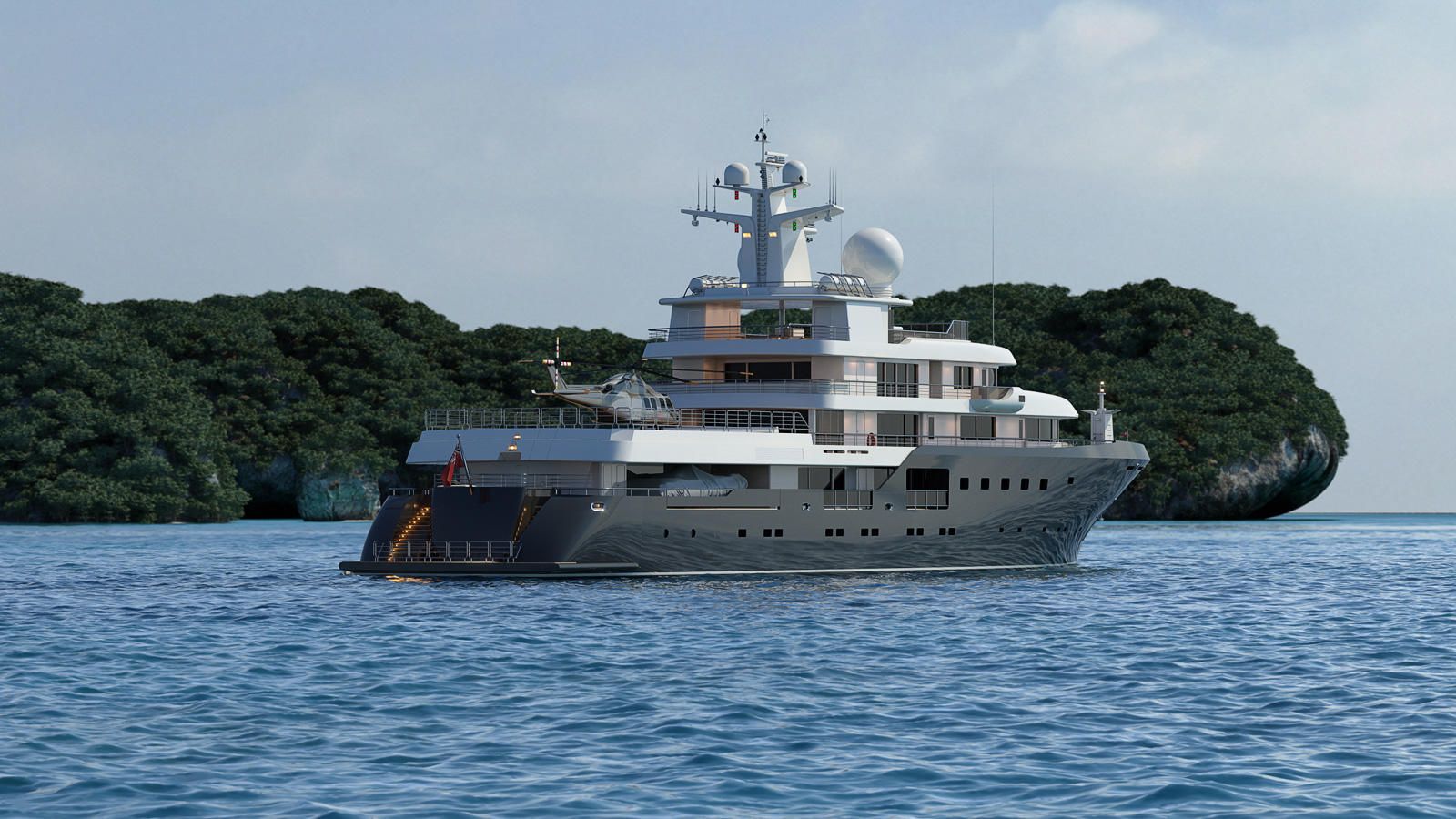 Project 575 will have ice breaking capabilities and interiors designed by Tim Heywood. No details yet on the engine specs.