It's inspired by an iceberg, obvious!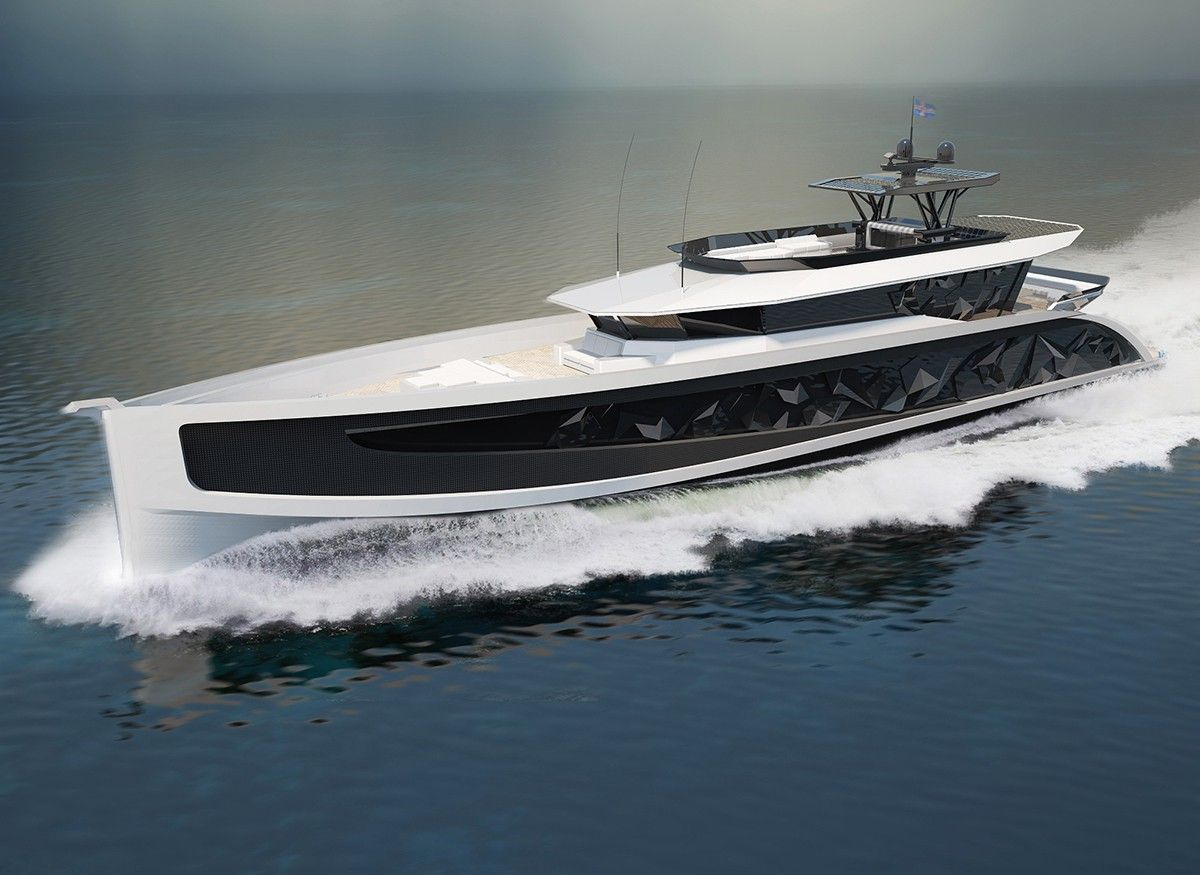 Maybe it's not the best to associate icebergs with ships, but we have to admit that yacht concept Black Iceberg looks really good.
This is the work of Russian Max Zhivov. "The inspiration for this concept was icebergs, Viking boats and the atmosphere of Scandinavian nature. The main idea of project is 'broken surface' so the sides of yacht look like ice block", said the author of the design.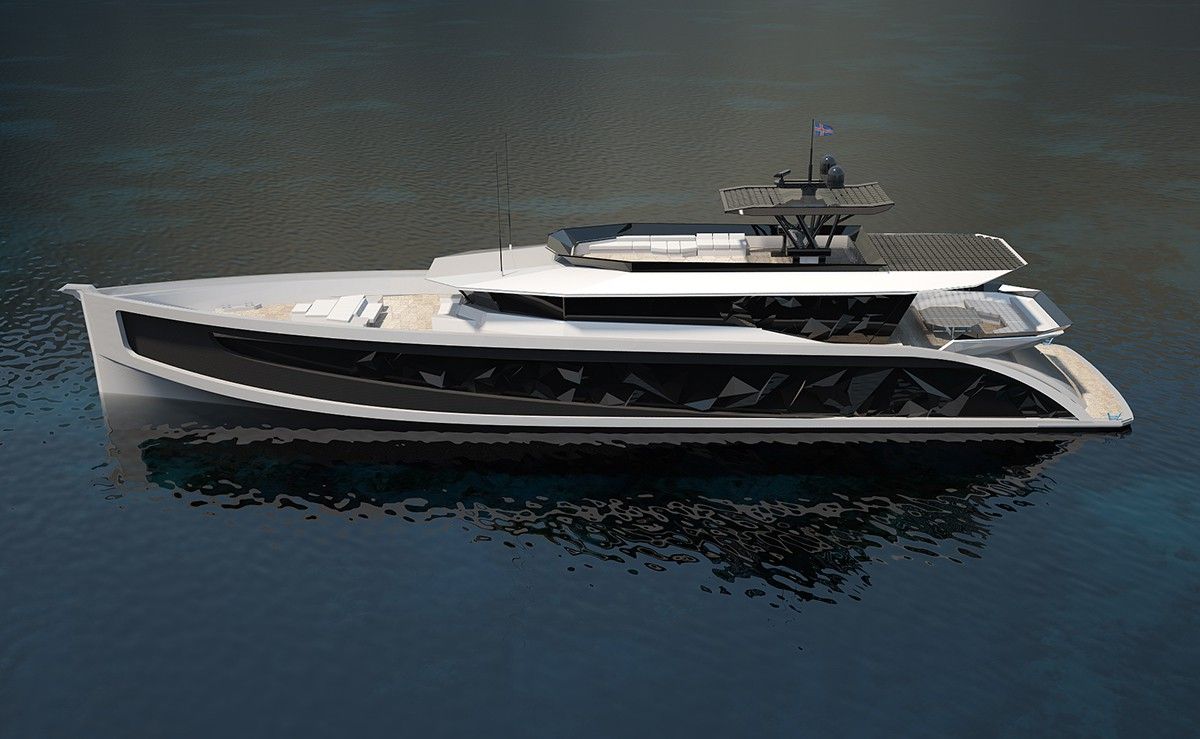 The 35m long superyacht carries the name Black Iceberg and can reach a top speed of 26 knots. She is made of carbon fibre and uses 32 square meters of solar panels.
The use of carbon fibre was justified by the reduction of weight that permits greater speed and cruising range.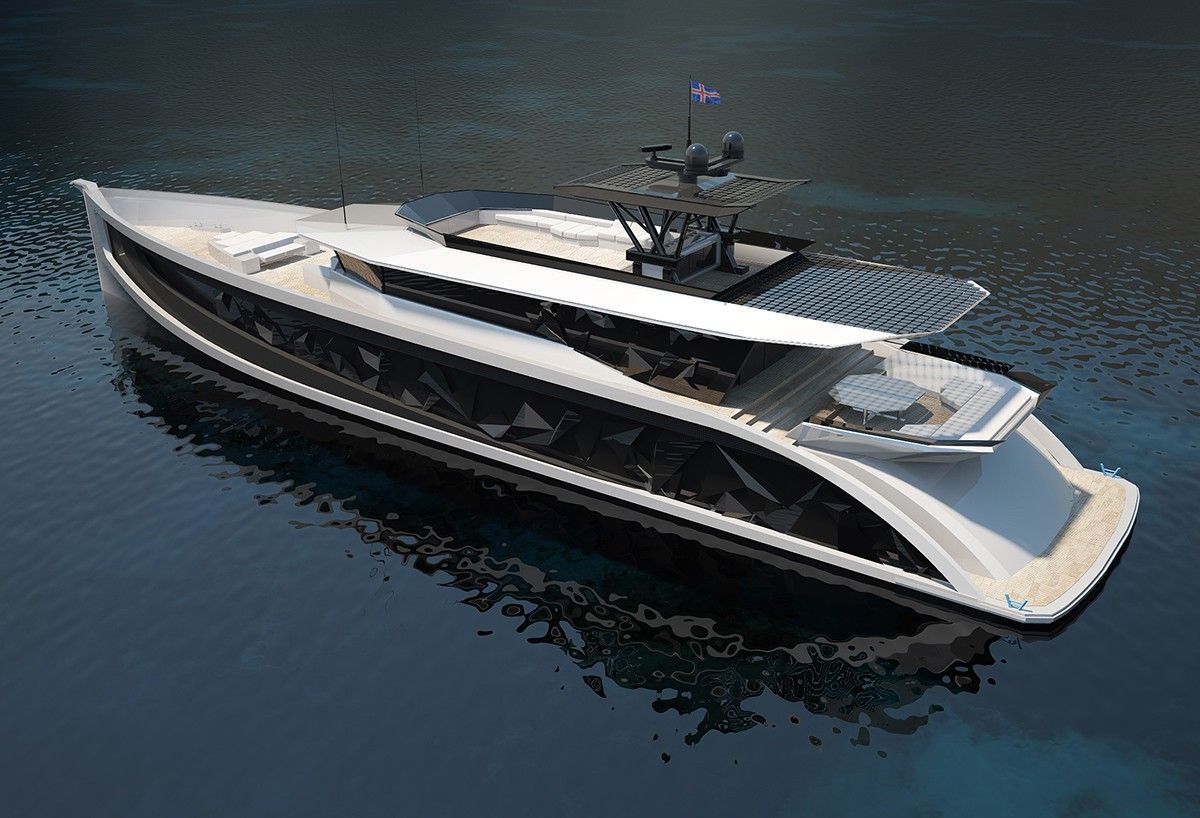 Black Iceberg will have four cabins, so she can accommodate eight guests. The crew quarters are situated in the stern.