French company Ponant specializes in polar cruises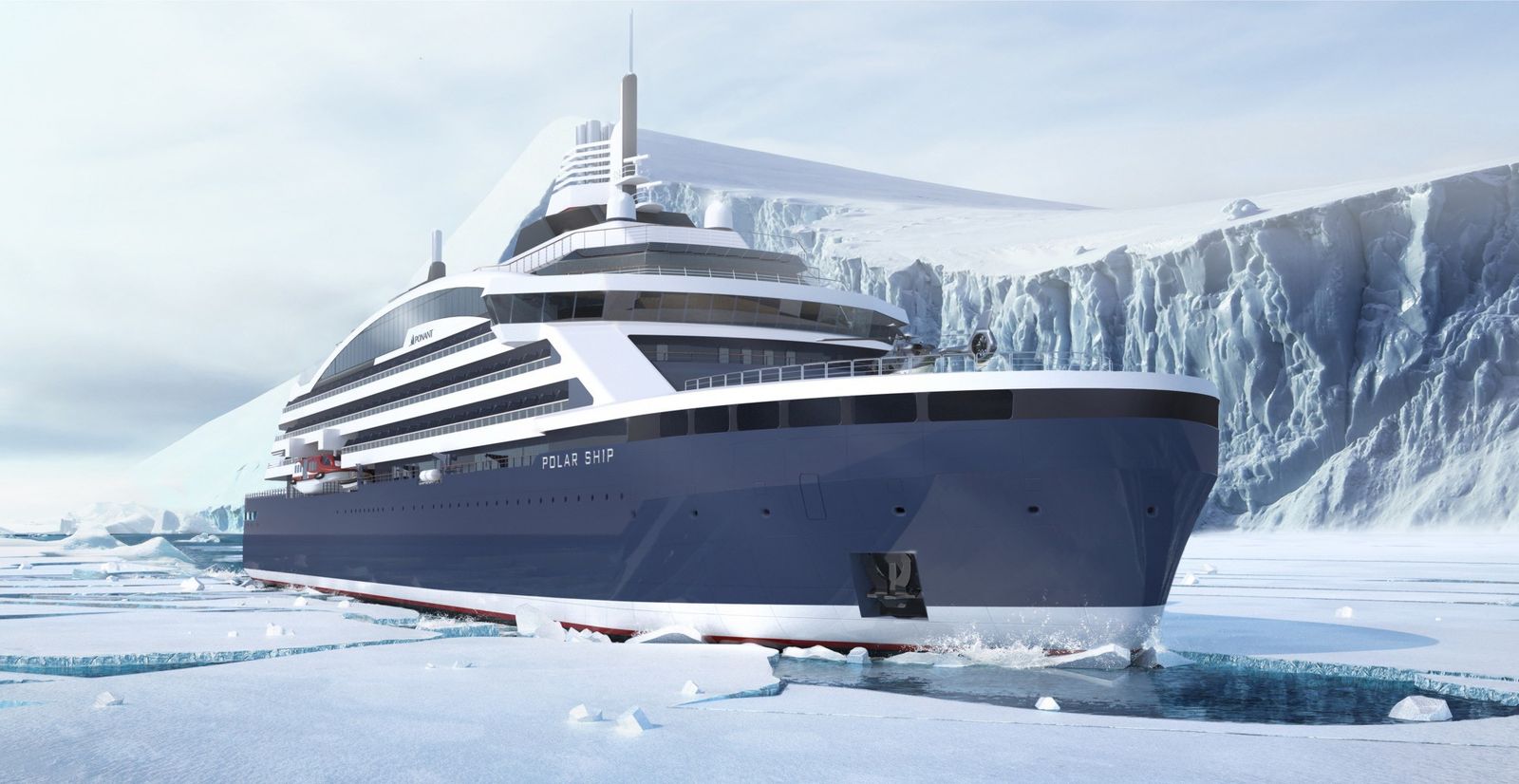 Norwegian shipyard Vard has secured the contract for the design and construction of the first electric hybrid cruise icebreaker with LNG propulsion.
The luxury polar expedition cruise vessel will be built for French cruise line Ponant.
The state-of-the-art electric hybrid cruise icebreaker with LNG propulsion is developed by Ponant, Stirling Design International, Aker Arctic and VARD. The vessel is specially designed to take passengers to polar destinations such as the true geographic North Pole (90 degrees North Latitude), the Weddell Sea, the Ross Sea and Peter I Island. The Polar Class 2 icebreaker are fulfilling the highest standards for environmentally friendly and safe operations.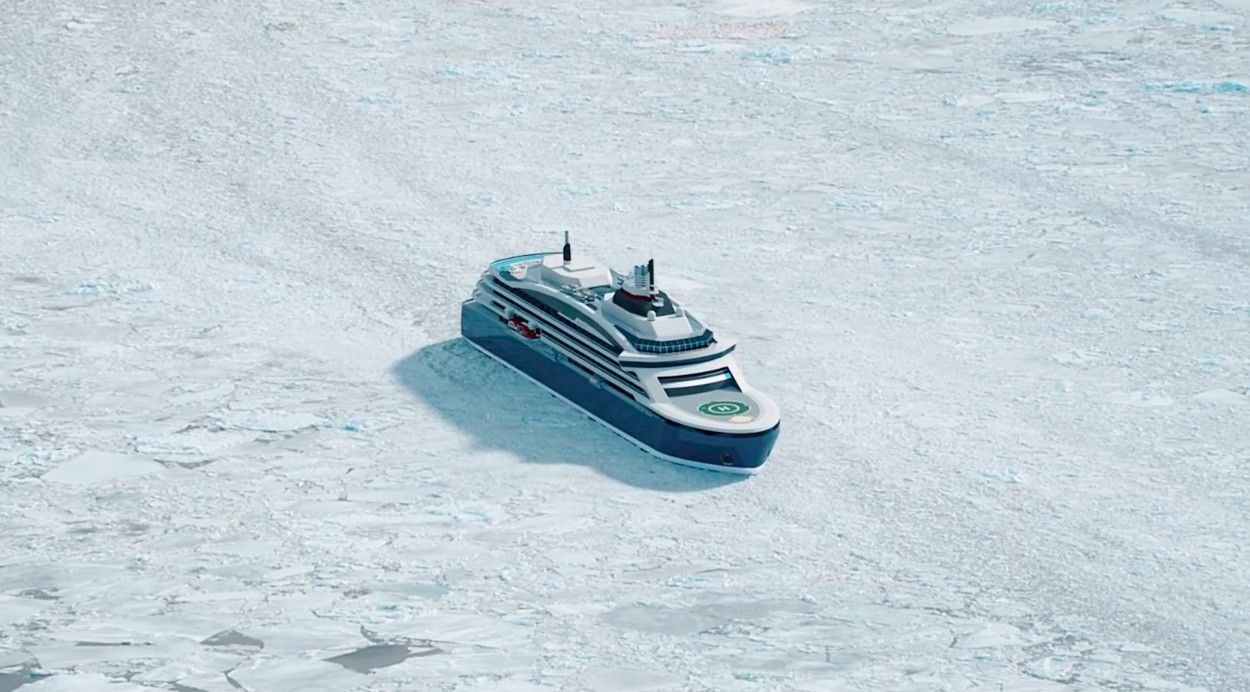 It is the very first electric hybrid cruise icebreaker with dual fuel propulsion, featuring high-capacity batteries and LNG storage on board. It will also be equipped with two helicopters in in-house hangars.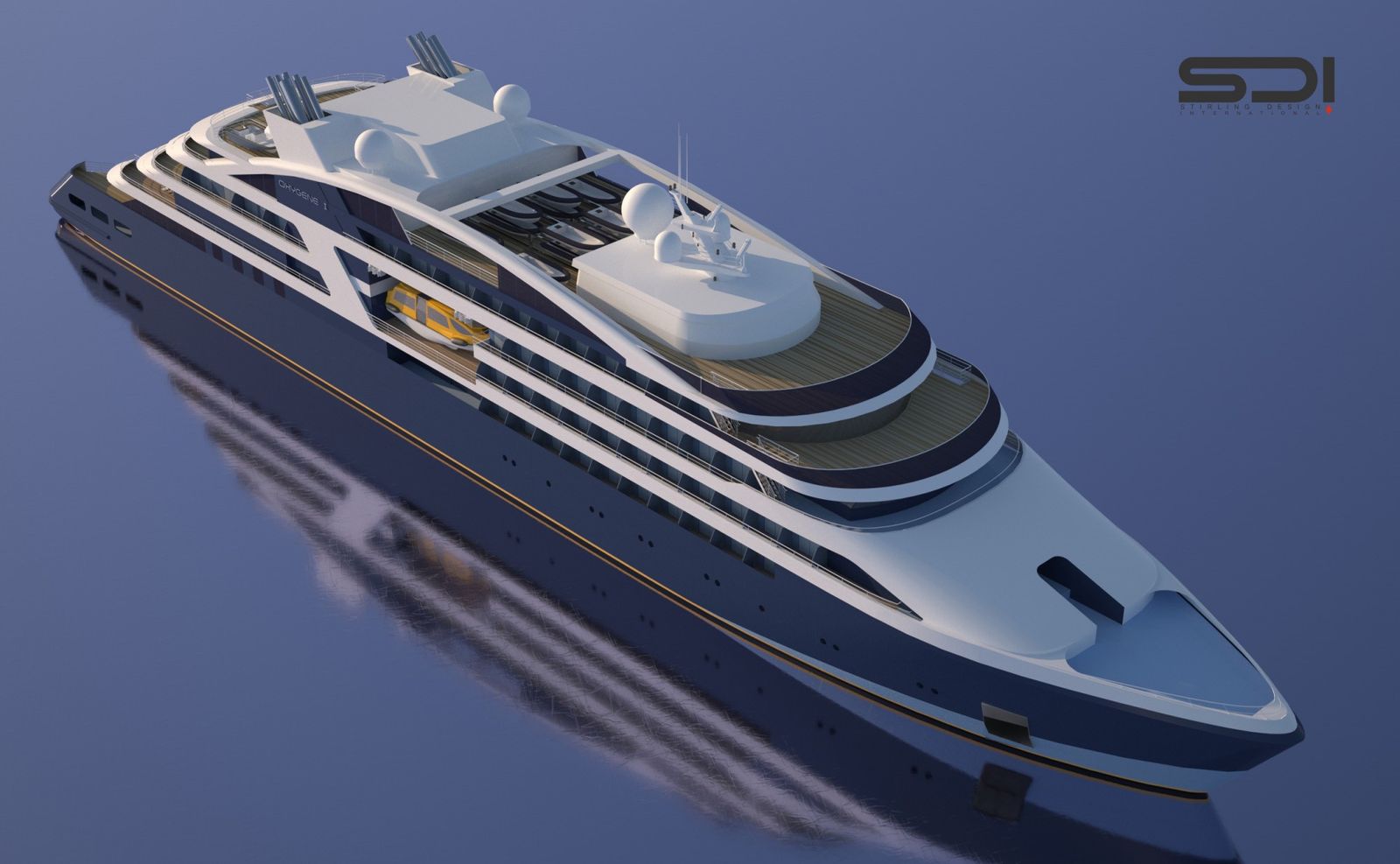 The Ponant icebreaker will be approximately 30,000 gross tons, about 150 meters long, 28 meters wide, and will have a cruise speed of 15 knots in open water. The vessel can accommodate 270 passengers in 135 staterooms, in addition to a crew of 180 persons.
The hull will be built at Vard Tulcea in Romania. Delivery is scheduled from Vard Søviknes in Norway, in 2021.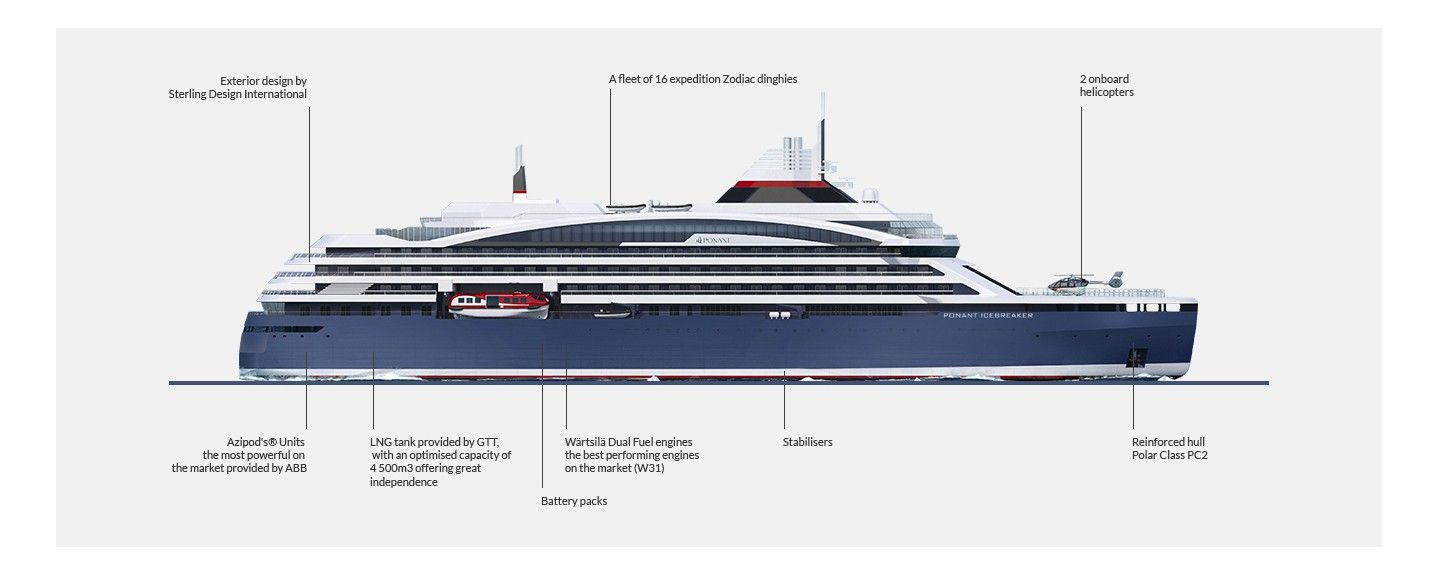 In addition to the Ponant icebreaker, Vard currently has four luxury expedition cruise vessels under construction for Ponant. The first vessel in the series will be delivered in 2018, followed by the delivery of the next three vessels in the period from autumn 2018 to summer 2019.
Ponant is a subsidiary of Artemis Group and headquartered in Marseille, France. The company was founded in 1988 by Jean-Emmanuel Sauvée and a dozen Merchant Navy officers. Currently they operate a fleet of five vessels and have four vessels under construction. Ponant is the only French-flag cruise line, and specialize in polar cruises.