In the world of superyachts, looks are very important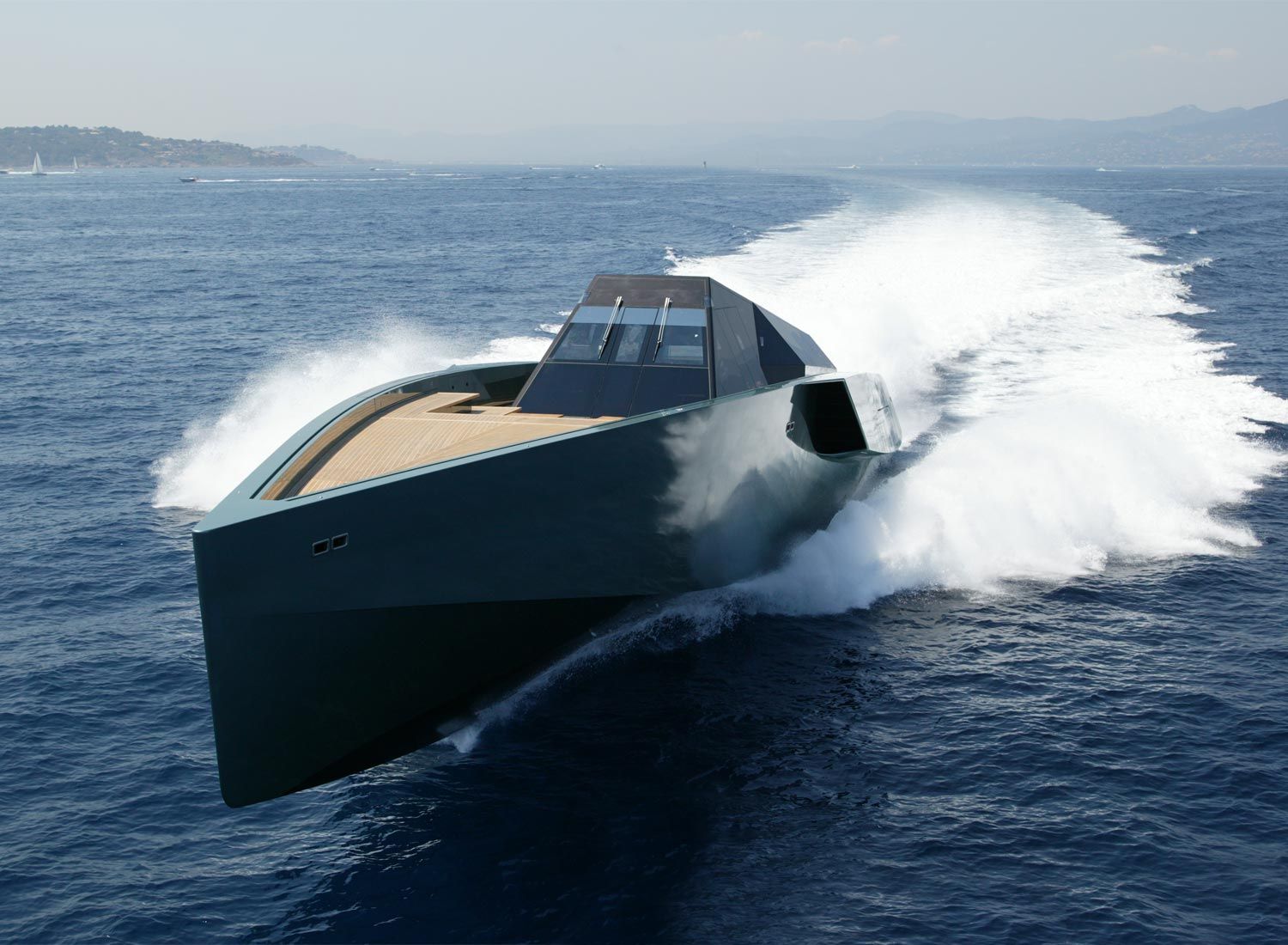 In the world of superyachts, looks are important. The nautical design has its limitations, but there are companies that find ways to innovate. Wally is one of them, the Monaco-based yacht company that builds Gotham-style boats.
Wally is one of those special makers, and the 118 is its most outrageous ship. It has 118 feet, hence the name, and an eye-watering power figure of 17,000 horsepower. Cruise speed: 60 knots. That's the equivalent of 70 miles per hour. On water!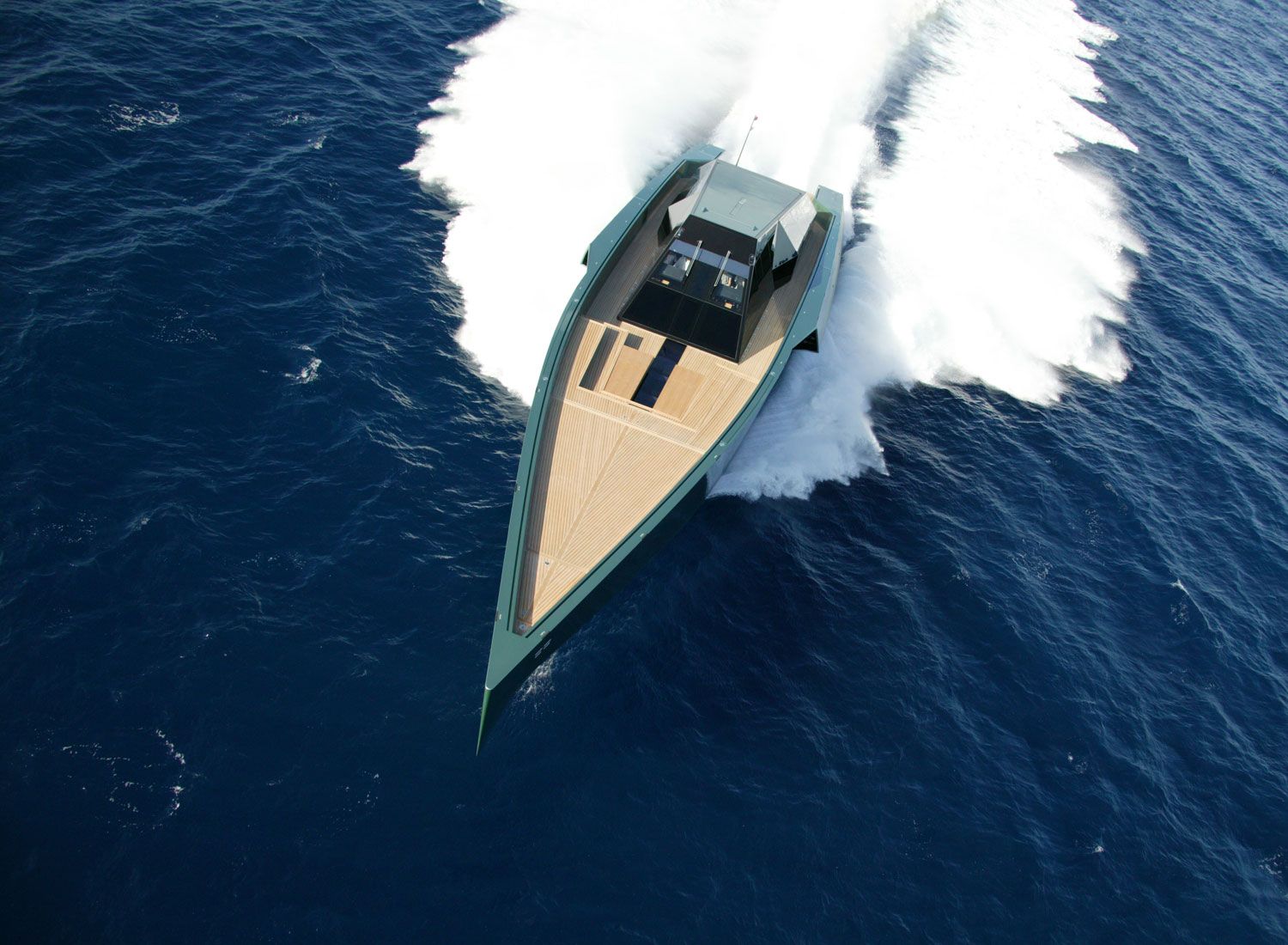 The consumption is measured in gallons per mile, and at cruising speed, the Wally 118 needs 15 gallons of fuel for each nautical mile.
With the dark and minimalist looks, the Wally 118 seems to be part of a Bond movie, and you expect a supervillain to appear on the clean deck. The hull is made out of carbon fiber, and it was wind tunnel tested by Ferrari. This boat is on the market for more than 10 years, but the minimalist design makes it almost ageless.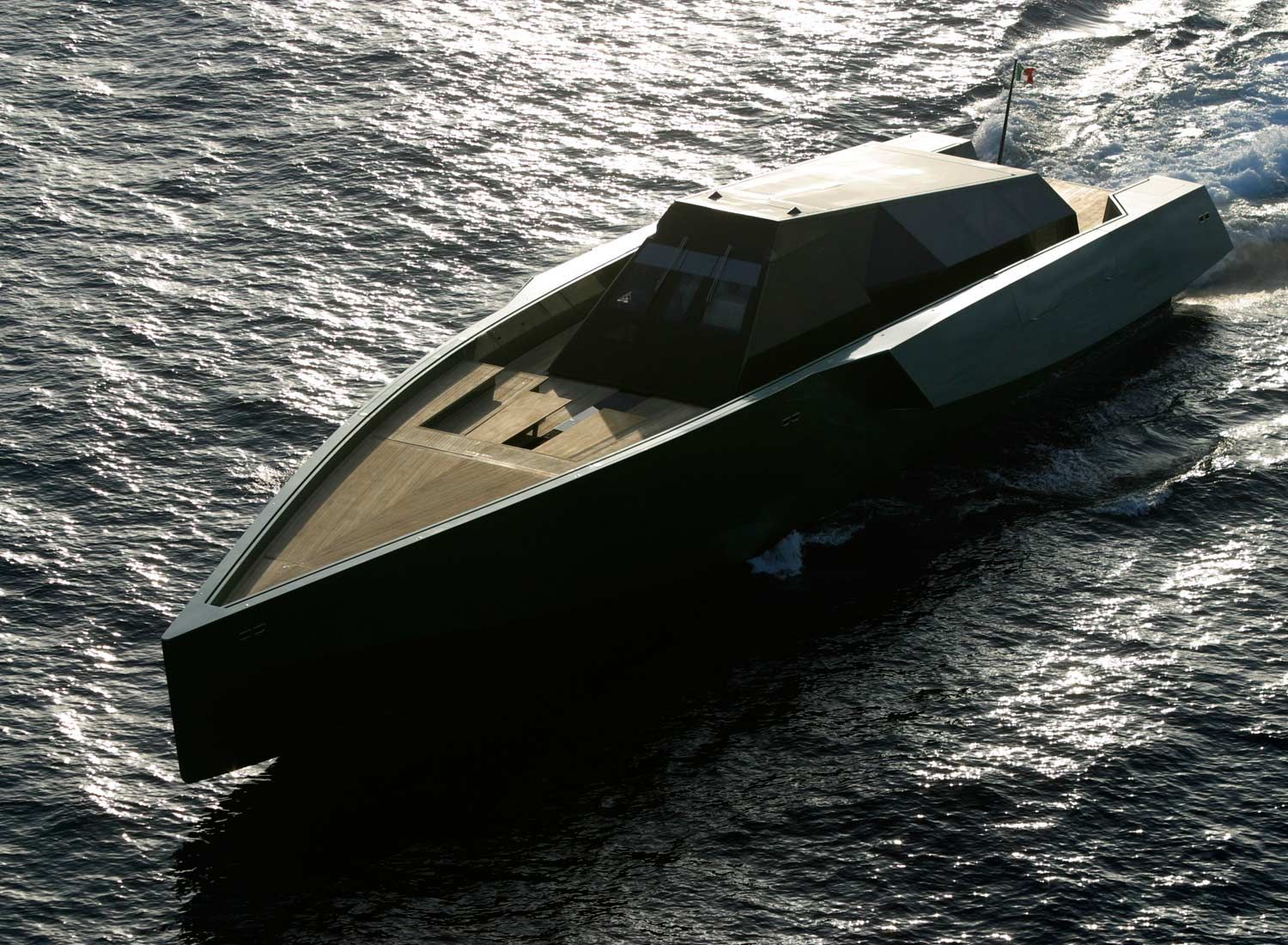 Wally 118 has accommodation for six guests in three en suite staterooms and six crew. The interior design is the work of Lazzarini & Pickering. It's a wonderful minimalist Euro style with lots of space and natural light. The boat was put together by Intermarine, a warship builder.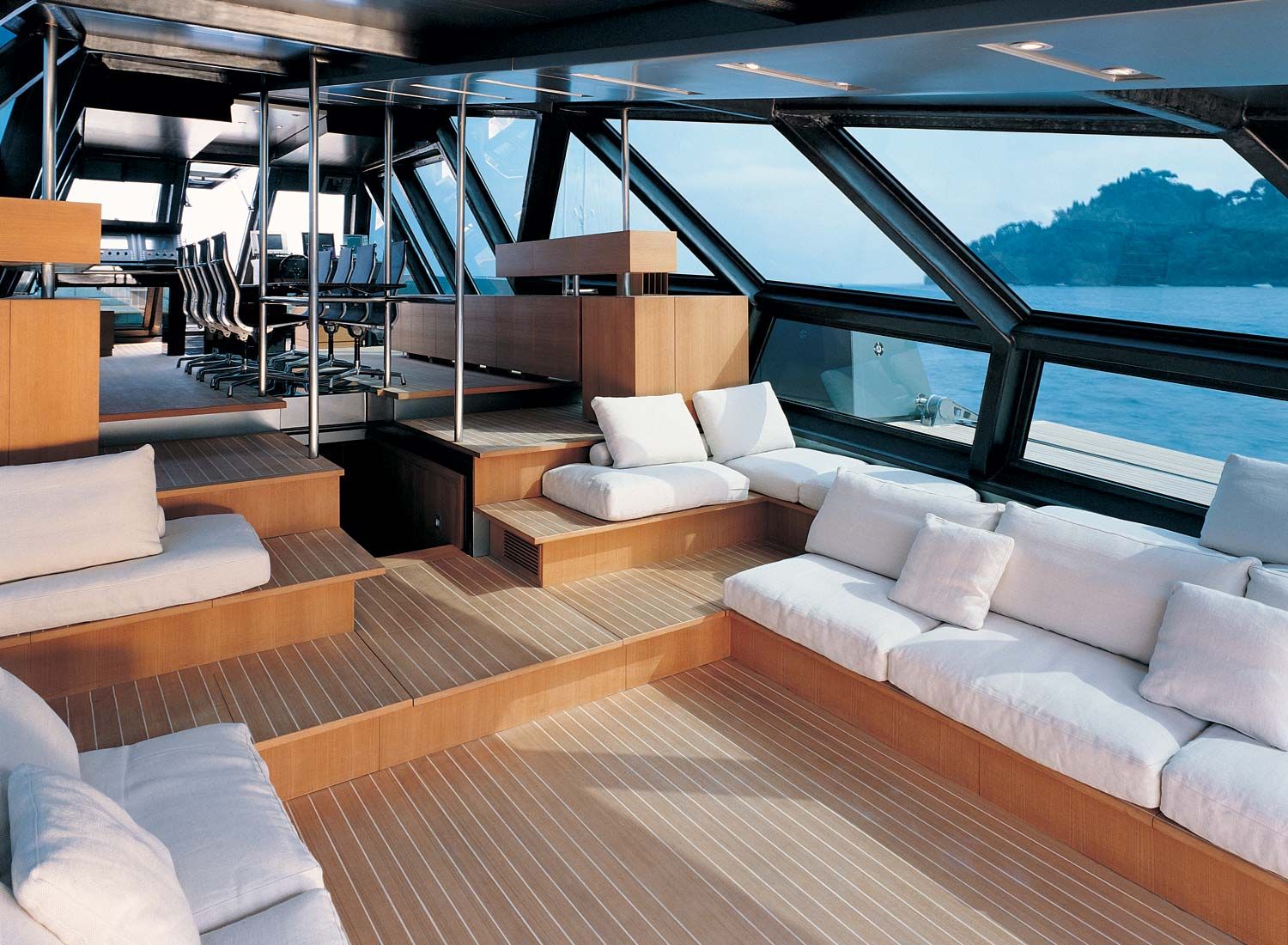 The most aggressive version is powered by two turbine engines taken straight from a Chinook helicopter. This kind of engines have tremendous power-to-weight benefits, but they have also an important downside. The power declines when the ambient temperature is high, but it's unlikely the Wally superyacht will suffer this kind of problems. Wally 118 uses three of there engines DDC TF50s driving KaMeWa waterjets. Total power: 5,600 hp calibrated at 59 degrees Fahrenheit. Still, no matter how hot it will get, the Wally can cruise at 40 knots. For any situation, there are available two diesel 370 hp Cummins engines, used for low speed maneuvering.
There is also a more down to Earth option for power: a pair of 3,650 hp Cummins diesel engines good enough for a top speed of 45 knots and a cruise speed of 40 knots.