From the designers of Black Pearl and Maltese Falcon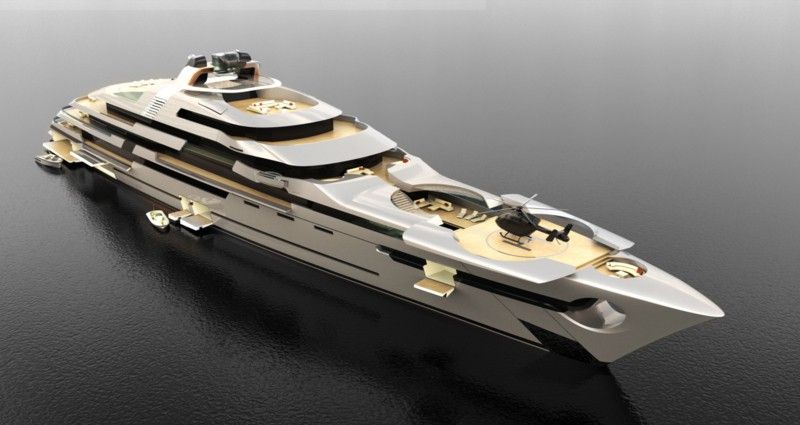 British design studio Ken Freivokh has unveiled an impressive 140m superyacht design concept.
Ken Freivokh Design is the studio behind the 88m S/Y Maltese Falcon and 106m S/Y Black Pearl.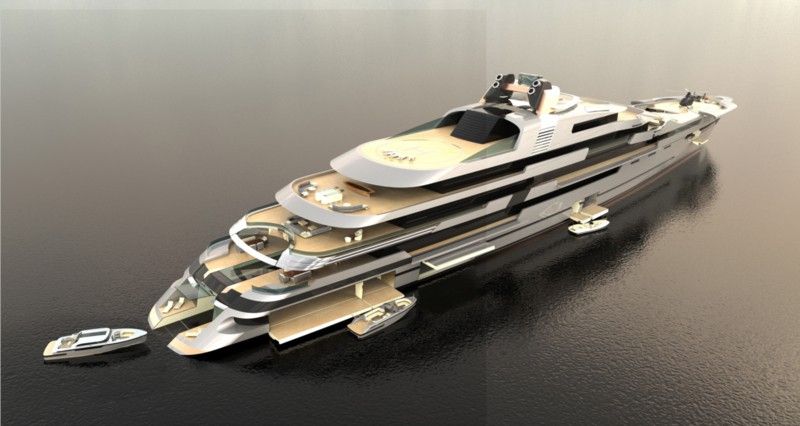 The impressive concept features sleek lines and a lot of glassy surfaces. The signature element is a circular cut-out in the tip of the bow, which turns out to be an observatory platform. The superyacht has a dedicated fleet of tenders, ready to shuttle guests ashore. A full beam garage can house six large limousine tenders.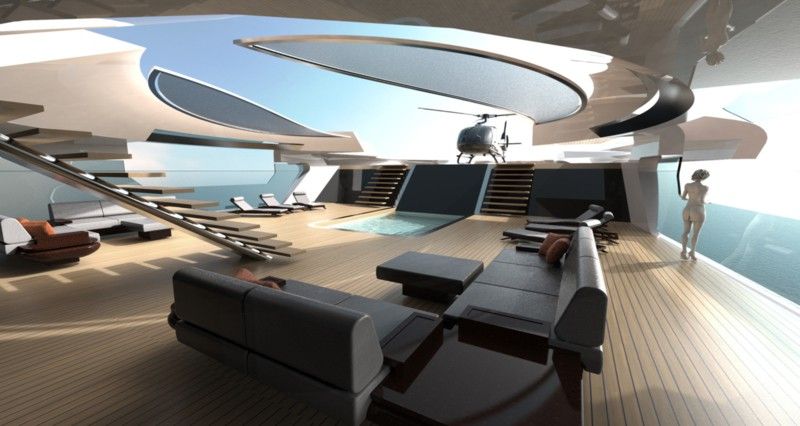 Two helicopters are also on standby, using the forward helipad and the top deck landing pad.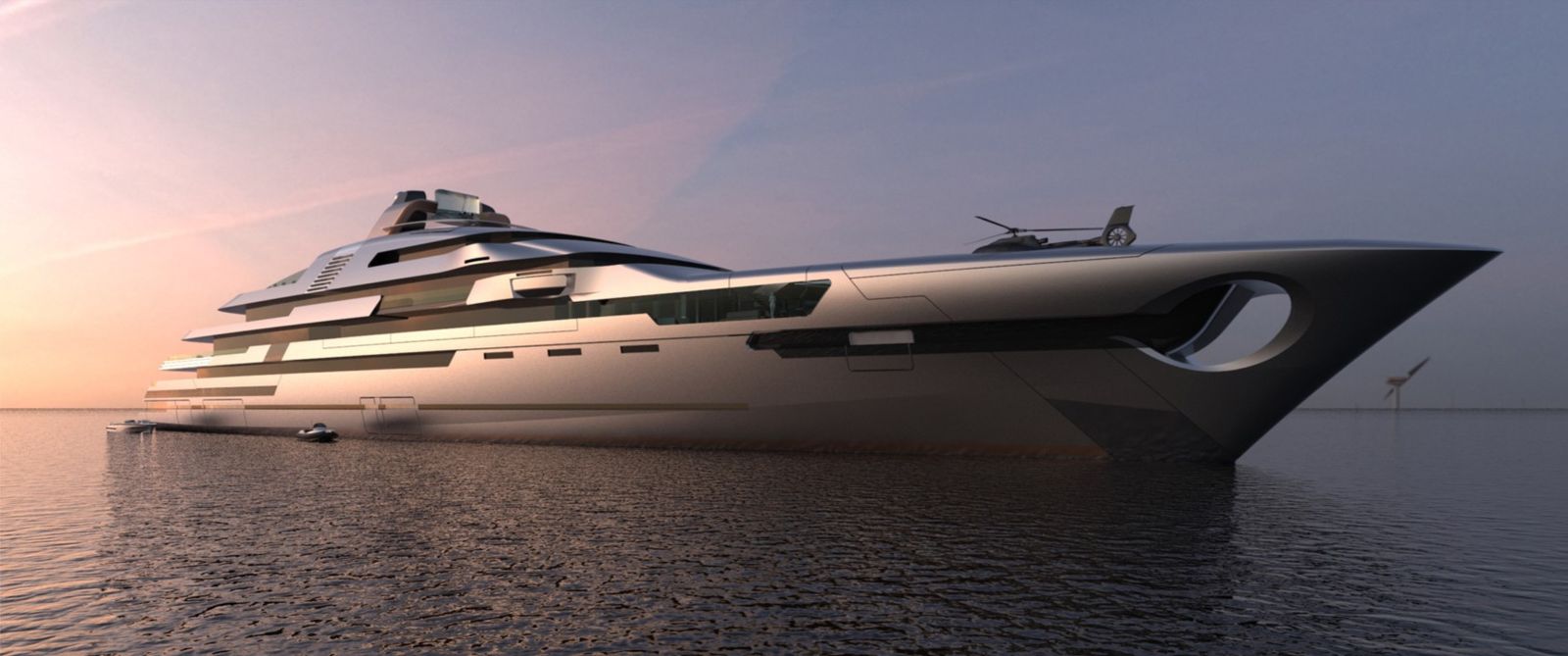 The layout insists on a clear separation between guest and crew quarters. The vessel features a full-sized IMAX cinema, while the the owner's suite and guest staterooms spread over seven decks, all connected with a glass elevator.