7.45m dayboat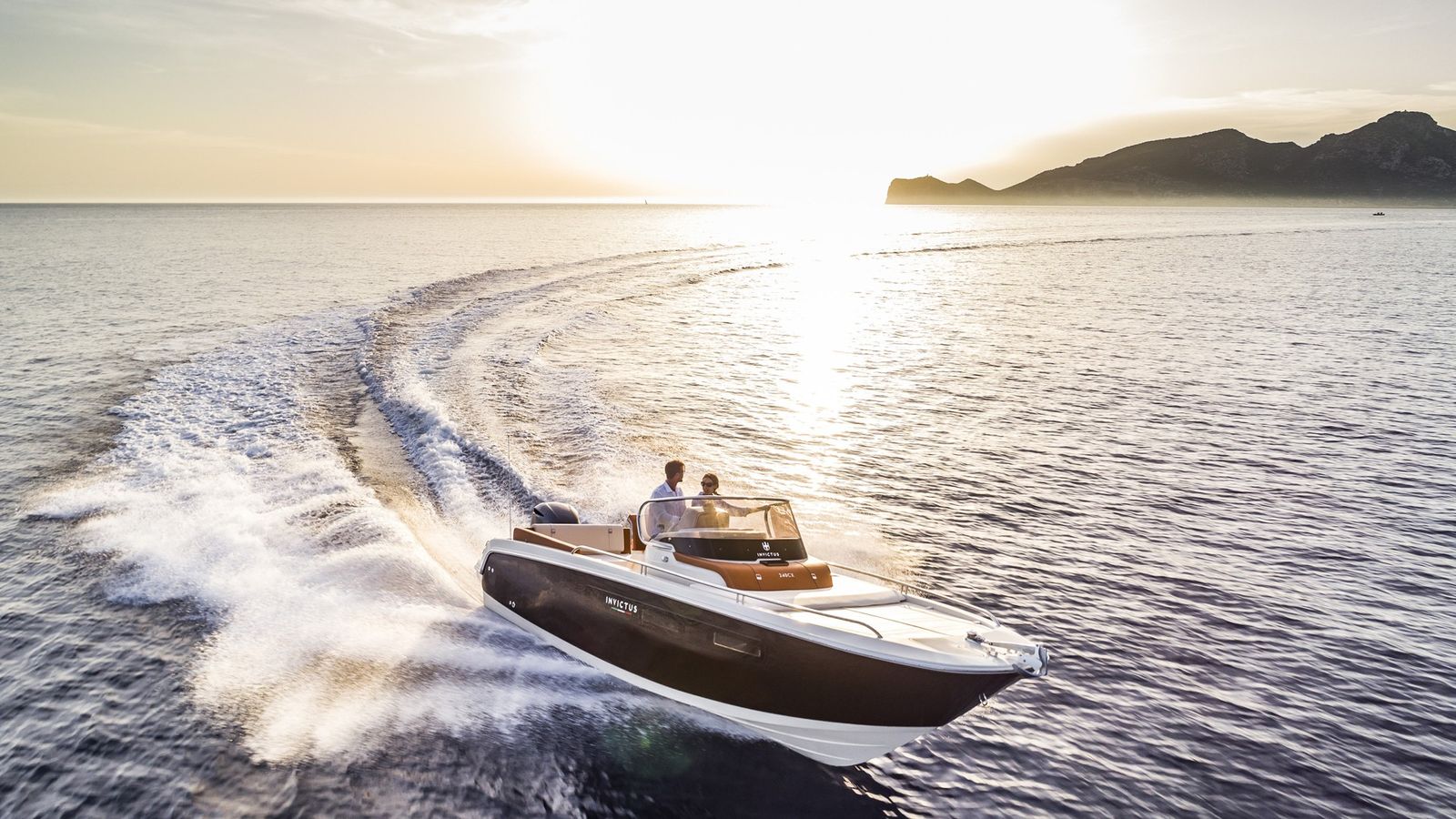 Invictus Yacht is ready to officially present to the public their new 240CX, a model with comfortable interiors in a boat only 7.45 meters long.
This model will be officially presented during the Cannes Yachting Festival 2017 (12-17 September).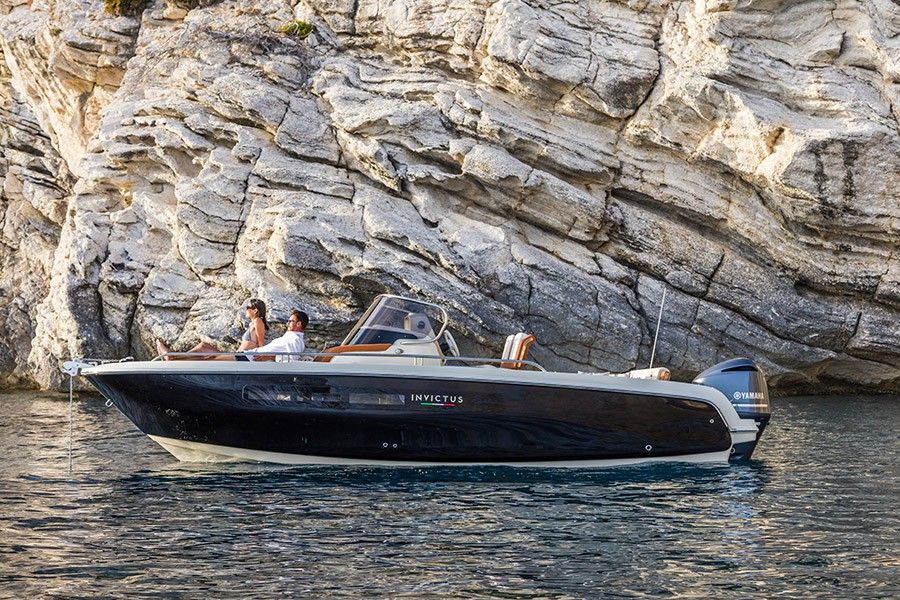 The CX range is designed by Christian Grande. The 240CX maintains its sporting lines thanks to the balance between the hull design and deck profile.
Below decks feature an open space with a bathroom corner where the WC folds away into a special cabinet. The steering position is vertically oriented allowing for a particularly precise steering experience thanks to carefully studied ergonomics.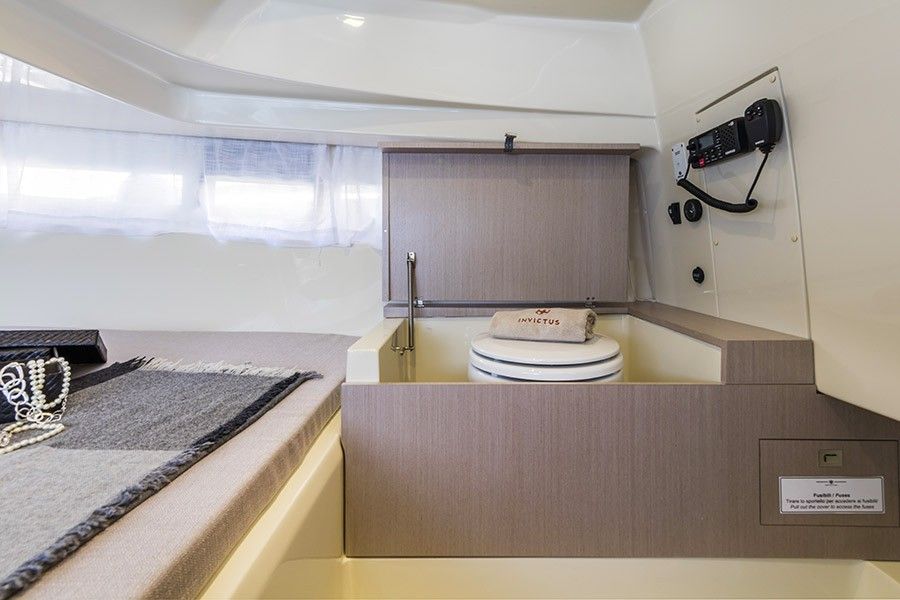 The heart of the day zone is located in the center of the boat which can be easily transformed into an element of the aft dining area. Protection from the sun is also included, thanks to a fold-away bimini top that covers the whole living area.
Power up to 250 hp is provided by an outboard engine.